How to play Spotify on Google Nest Mini devices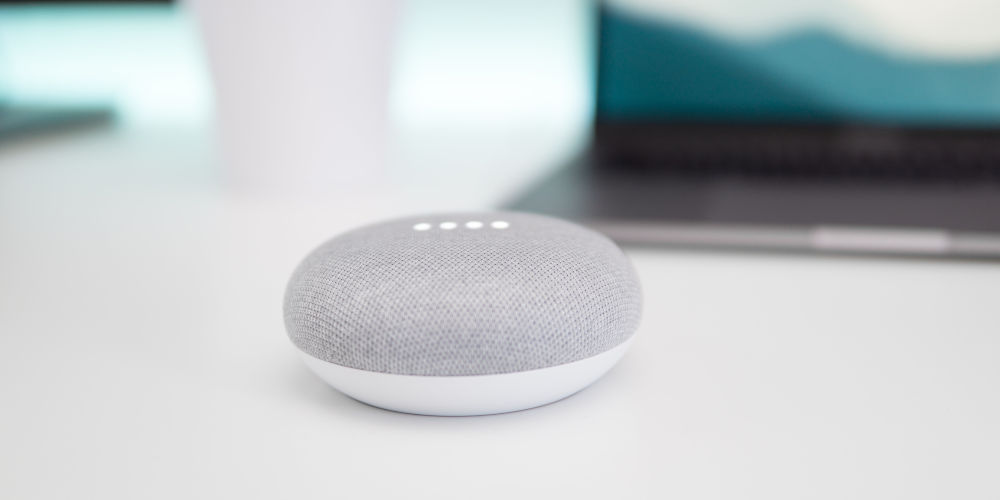 If you love listening to Spotify and want to play music using the service on your Google Home/Nest smart speaker, you'll want to follow the steps in this article. Here's how to play Spotify on Google Nest Mini, Nest Audio or Nest displays.
And while that might sound cool. Here's the fun part. You can even use voice control with the set up. No need to hunt for a remote or your phone. You don't even need Spotify premium.
The Google Home and Nest speakers and Nest displays support several music services, including YouTube Music, Apple Music and Spotify – both the Premium and Free tiers.
Regardless of whether you have a free or paid account, here's how to play Spotify on Google Nest Mini devices and how to control it with your voice, thanks to the Google Assistant.
How to play Spotify on Google Nest Mini/Google Home Mini speakers
After linking your Spotify account to your Google Nest Mini, Audio or Display, you can ask it to play your favourite songs, artists, albums, and playlists by using voice commands. You can also control the Spotify app on your Android device with Google Assistant.
Link Spotify with your Google Home or Nest Mini speaker
Download the Google Home app and open it
Tap the + in the top left corner
Tap Music under the Add Services section
Select Spotify
Tap Link Account
Log in to Spotify. (or create one by tapping Sign up to Spotify. After this, you'll need to start the account link process from the beginning.)
Tap OK to confirm.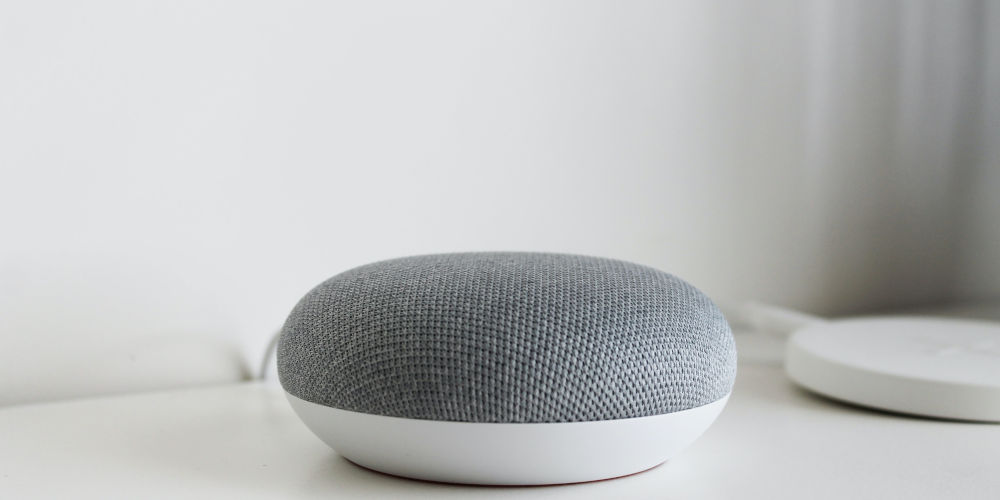 Make Spotify the default player on Google device
If you don't like having to tell your Google device to play music using Spotify every time you use it, you need to set it as the default. Thankfully, this is really simple to do.
In the Google Home app, tap the settings icon on the main screen
Tap Music
Select Spotify to set it as the default music player for your Google Home/Nest speaker or device.
What Google Assistant commands work with Spotify?
There are literally hundreds of voice commands that work with your Google device and Spotify. Here are a few basics! Simply say "OK Google", then…
"Play my Discover Weekly on Spotify".
"Play music for cooking".
"Turn up the volume on Spotify".
"Play some classical music on Spotify".
"Play [album] on shuffle".
"Pause this song on Spotify".
You can view the full list of voice commands on the Google Nest help website.
Which Google Nest devices support Spotify?
The whole Google smart home device range can play music from Spotify, including the Google Home, Home Max, Home Mini, Nest Mini, Nest Audio, Nest Hub (first gen), Nest Hub (second gen) and Nest Hub Max.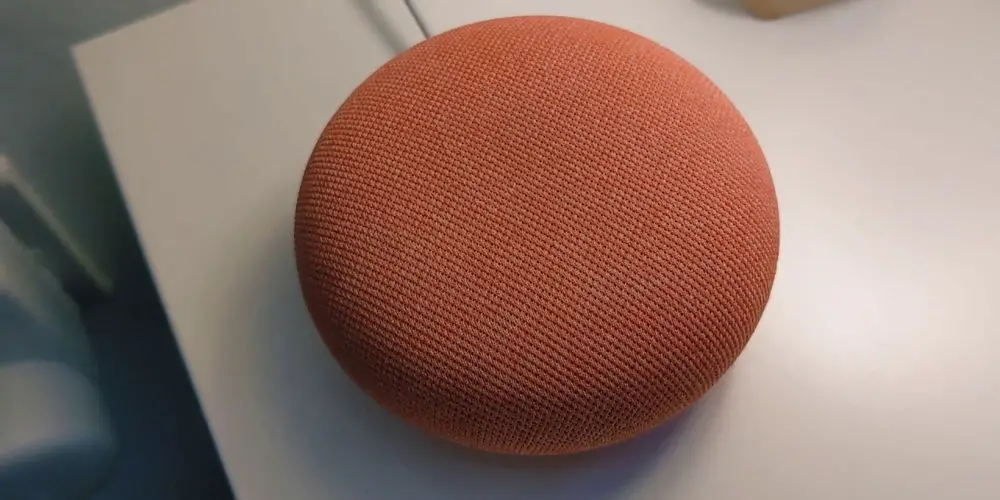 What Spotify options are available?
There are two Spotify tiers: Free and Premium. Premium is currently £9.99 a month and includes access to features, including ad free streaming, unlimited skips, extreme quality streaming, and Spotify Connect.
If you have Spotify Free and ask Google Assistant to play a particular song, artist, or album, Spotify will start a station of songs inspired by the item. 
Request a playlist, and the music will start playing in shuffle mode. Also, you can ask Spotify to play music based on genre, mood, or activity, and you can ask for Spotify-curated playlists on a free account.
If you have a Spotify Premium account, you can ask for something specific to be played, and Spotify will instantly serve it up. So, it's worth trialling Premium and seeing if the paid plan is right for you.
Can you use multiple Spotify accounts?
You can use Google Voice Match to add more Google accounts to your device, which you can link to more Spotify accounts. Or, to switch accounts, unlink the current Spotify account:
In the Google Home app, tap Account in the top-right
Tap Settings
Tap Music under services
Tap UNLINK
Link a new Spotify account.
That's how to play Spotify on Google Nest Mini/Home Mini and Nest Audio smart speakers, and control your device by voice. Now, enjoy listening to your favourite songs!
If you enjoyed reading this, you might like to know the answer to Is Google Nest Mini waterproof?! It's worth a read!