Is Google Home free to use and why install the app?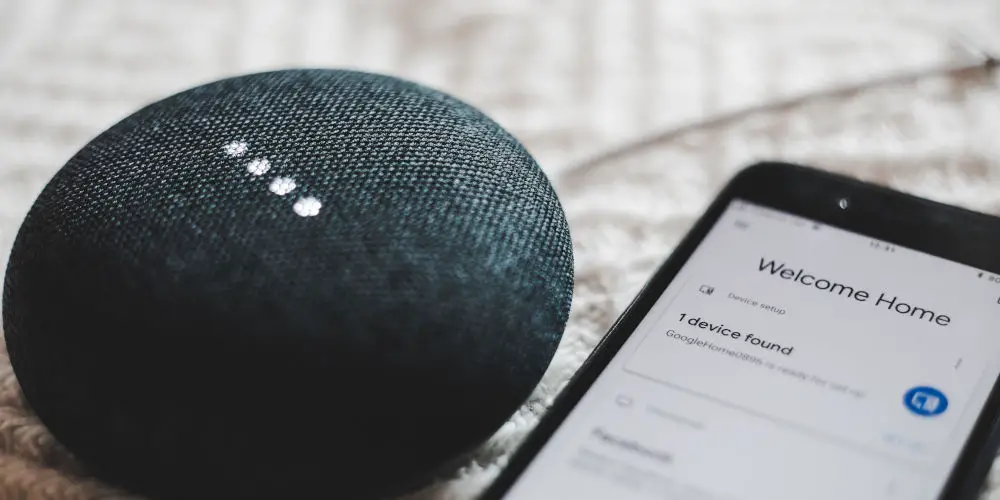 The Google Home products are affordable, easy to use and act as a fantastic introduction to home automation. But you might ponder the question: is Google Home free to use? And why should you install the app?
Thankfully there isn't a monthly cost for using Google Home products or the app but you can use paid services such as Spotify and Netflix. Once you have the app installed on your smartphone, you have access to a range of services at your fingertips.
So, if you're undecided whether to buy a Google smart home product and want to know more about how the system works then you'll want to keep reading. Don't worry as we'll attempt to answer any questions you have about Google Home.
Why use Google Home to automate your life?
Google Home is a lightweight home automation system built primarily for use with Google Assistant. It allows you to control the basic elements of your home without needing to invest in lots of expensive products.
Many brands have released products that work with the Google Home system. For example, Philip Hue bulbs and Somfy blinds both painlessly integrate.
Of course, there's plenty of Google products including the Nest thermostat, Google Home Hub, Nest mini smart speakers and Chromecast.
By linking devices with the Google Home app, you can control them from anywhere. You can control them using the app or simply ask the Google Assistant to complete the task. Also, you can use the Google Assistant to activate Google Home routines.
Of course, the system will never replace Z-Wave, Fibaro or Crestron. These systems offer a complete home automation solution but require a sizeable budget and can be complex to install and configure.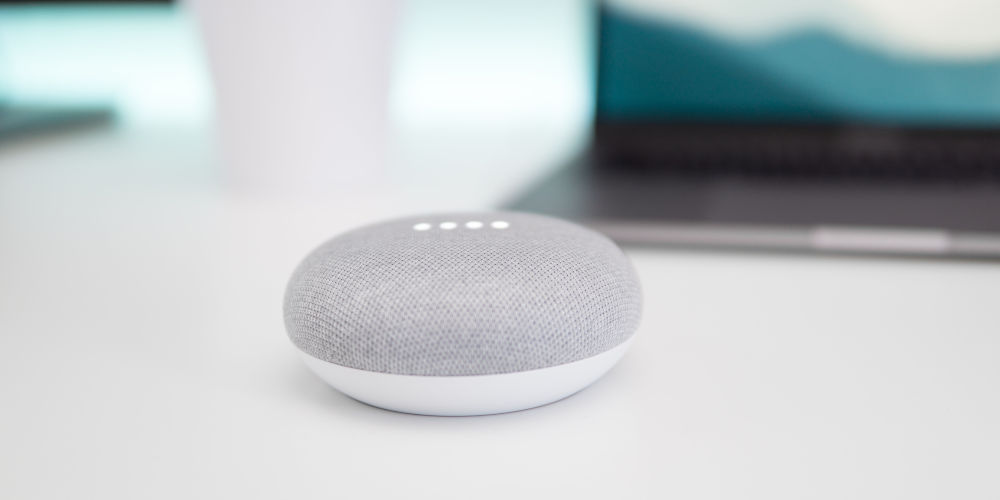 Is buying a Google Home product expensive?
Unlike a traditional smart home system where you need a hub/gateway, devices and controllers, with Google Home, your smartphone acts as the controller as all devices link into the app. You can then use Google Assistant on top to allow voice commands.
As you can start with a Chromecast or Nest smart speaker, the upfront cost is under £50. Even the Nest Hub and Nest Thermostat are both very affordable. Even buying Philips Hue bulbs are inexpensive. Not to mention the multitude of cheap devices that work with Google Home.
Once you've purchased the device, there are no monthly fees or hidden extras. Using Google Home will change how you manage devices and appliances, and complete tasks.
Before long, you'll wonder why you haven't used the Google Assistant to help you with basic or even complex tasks or to set reminders.
Is there a monthly fee to use Google Home?
After buying devices, there are no fees to use Google Home. You will need a free Google Account, which you might already have if you've signed up to YouTube or Gmail.
Getting started is easy as all you need to do is download the Google Home app on your smartphone or tablet. With the app installed, you need to link devices with the app to allow you to control them.
As the system uses Wi-Fi to send and receive commands, you need to have a strong and stable internet connection. Otherwise, you'll experience issues.
Why is Google Home free to use?
Google wants to be inseparable in your daily life. So, by encouraging you to use their products, they know you'll continue to upgrade when new ones are released. Many who at first, dismissed Google's AI-driven assistant as a gimmick, now rely on it daily.
Plus, you can turbocharge your smart home for free by using IFTTT and Google Home together.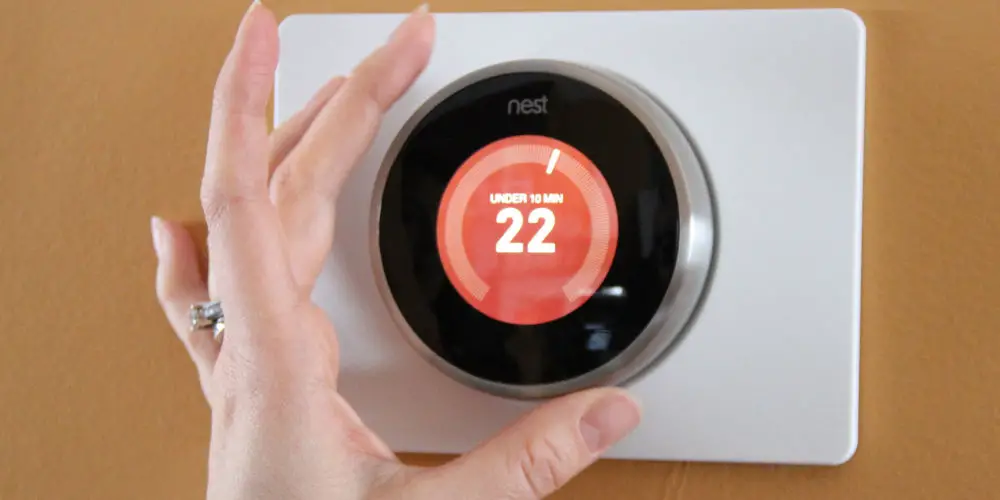 Building a home automation system with Google Home
A smart home is a collection of devices that connect to a central hub, which send and receive messages that operate the devices. Rather than using a unique protocol, Google relies on Wi-Fi technology to send and receive messages between devices.
The Google Home app acts as a central hub, allowing you to control devices with ease. Your first step is to download the Google Home app from the Google Play store.
If you haven't already, you'll need to activate Google Assistant and train it to recognise your voice. Once complete, you'll be able to control devices using voice commands as the two features automatically integrate together.
The Google Home app walks you through the process of connecting all your smart devices and smart appliances. Getting started couldn't be simpler. Also, adding devices to Google Assistant is quick and easy to do.
As you explore building a smart home using Google products, you'll notice how it make life a little easier. It doesn't matter if you're asking it for the weather, to set a reminder or dim the lights, Google Assistant can handle it all.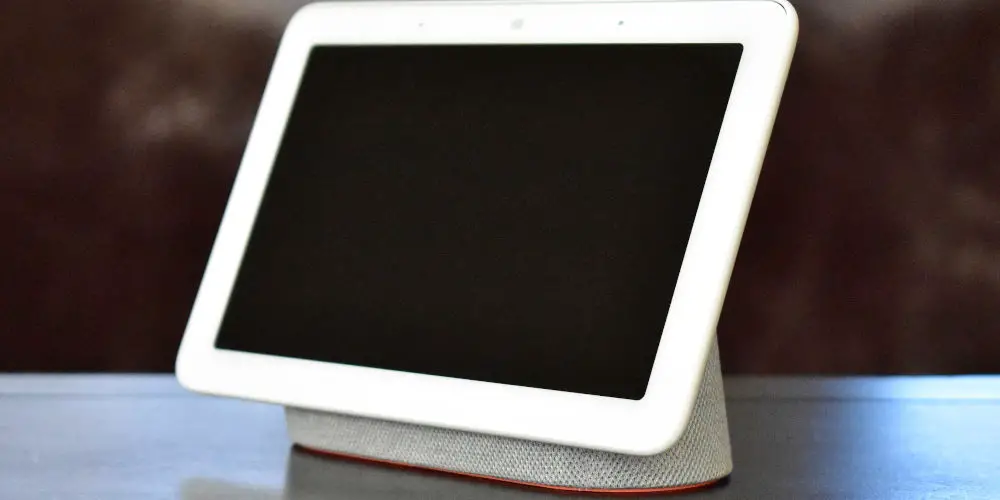 Which Google Home product should you buy?
Similar to the Amazon Echo range, Google offers a few different smart speakers and displays. Depending on your need, you could find the Nest Mini smart speaker is perfect. Others will enjoy the flexibility offered by the Nest Hub as having a screen allows you to accomplish much more.
It doesn't matter if you opt for a smart speaker or display, as they work in pretty much the same way. You can access a range of Google products such as Search, YouTube Music, Calendar, and News. You can also control smart home products, Spotify and more.
If you decide on buying a smart display, then you have access to even more options including YouTube, Netflix and more. Of course, as a display, you're able to see search results (handy for viewing recipes), watch content and view your Google calendar or Gmail account.
All of these products function in a similar same way, using the wake words "OK, Google" or "Hey, Google". From there you can use an endless array of voice commands to control devices and tasks.
What monthly paid services are available?
As the basic services are free, you might wonder about paid options. Any of the smart speakers can play YouTube Music, Spotify and Apple Music, all of these services offer a paid plan that allows greater flexibility than the free option. So, if you love music, it might be worth upgrading.
If you end up investing in a smart display, then you can access YouTube videos and Netflix. If you hate those annoying adverts, then you'll want to upgrade to YouTube premium. Netflix is a fully paid service that offers you access to thousands of TV shows, movies, documentaries and more.
Discover the full range of apps and devices that work with Google Home. More are being added all the time.
How to reset the Google Home app
To reset the Google Home app, follow these steps:
Open the Google Home app on your device

Tap on the hamburger menu in the top left corner of the screen

Tap on 

Settings

Scroll down and tap on the device you want to reset

Tap on the three-dot menu in the top right corner of the screen

Tap on 

Settings

Scroll down and tap on 

Reset

Confirm the reset by tapping on 

Reset

.
This will reset the app and remove all the devices that are connected to it. You will need to set them up again after the reset.
So, is Google Home free to use?
Google Home offers a unique way to automate key elements within your home. And if you're wondering is Google Home free to use? Then you'll be relieved to know that it's a completely free app and system.
However, you do need to purchase a Google smart speaker or display as well as devices that work with Google Home. If you're familiar with Google Assistant, then you'll find it easy to control devices that connect to Google Home.
In addition to plenty of free services, you can invest in YouTube Music/Premium, Spotify and Netflix. That said, you can still enjoy listening to music using free services.