How to watch Netflix on your Amazon Echo Show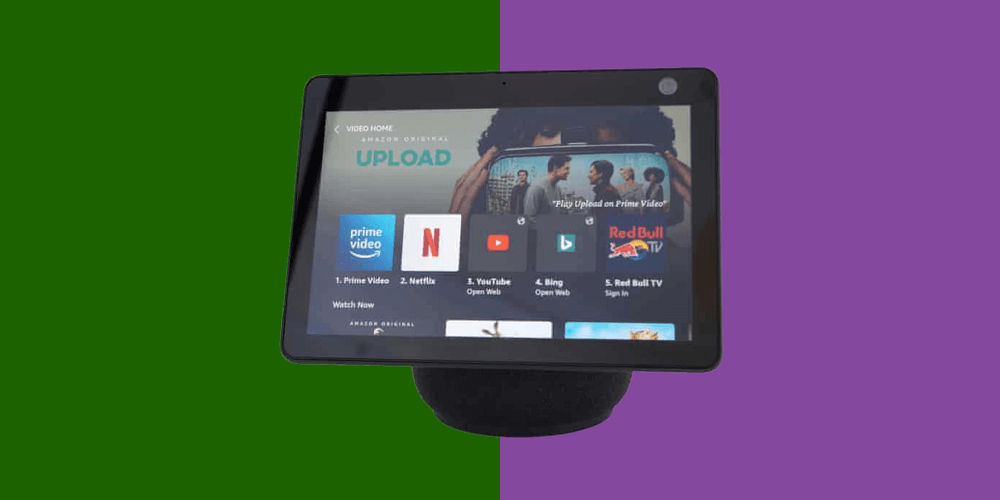 While Amazon has Prime, their own streaming service, you might want to know how to watch Netflix on Your Amazon Echo Show. Thankfully, it's really easy and only takes a few minutes to get started.
Unlike its younger brother, the Echo Dot, the Amazon Echo Show has a built-in screen (and camera). You can watch videos, listen to music and audiobooks, control your smart home devices, and even make video calls.
Amazon Prime Video offers a fantastic range of content with many original shows and movies. But some content is only available on Netflix. So having an account with both services is a necessity!
The Netflix app on your Echo Show allows you can access an even bigger range of TV shows, movies, and documentaries. The Echo Show is ideal for binge-watching while you cook or entertaining the kids while you're watching the TV.
As compact devices, the echo Show range is available in screen sizes from 5 to 10 inches. They offer a Netflix viewing experience similar to watching on a smartphone or tablet.
Here's how to watch Netflix on Your Amazon Echo Show in minutes and without hassle.
What Echo Show models support Netflix?
The Netflix app comes pre-installed on the following Echo Show models and newer:
Echo Show (2nd generation)
Echo Show 5 (all generations)
Echo Show 8 (all generations)
Echo Show 10 (3rd generation)
Echo Show 15 (brand new for 2022!)
Since the app is already installed on these devices, there's nothing to download, meaning you can get going even faster! So, you won't find it among the other third-party Alexa Skills.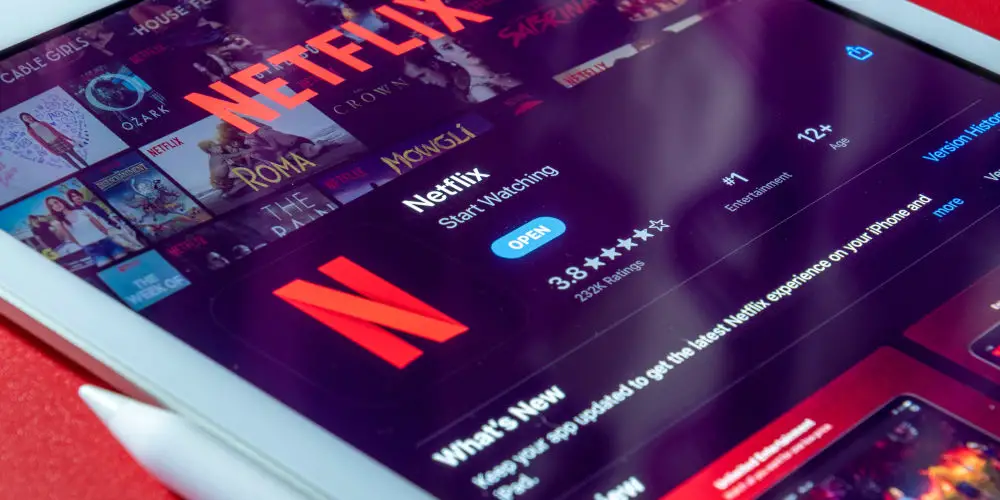 What Netflix features are available on the Amazon Echo Show?
You can use Netflix exactly as you would on a smartphone. The experience is very similar.
Navigation
After launching the app, scroll down to see recommended genres. You can tap on Browse to see a specific genre. Another option is to tap on Search to search for a TV show or movie. 
To fast forward and rewind, tap anywhere on the screen. Next, slide your finger along the progress bar to skip backwards and forward through the title. 
Press the back button to exit the movie.
Resolution
The Echo Show streams Netflix TV shows and movies up to 540p SD resolution.
Subtitles & alternate audio
During playback, press the bubble at the top of the screen to set up subtitles and alternate language audio.
Amazon Alexa
Control playback or play a title using voice commands via Amazon Alexa. We'll look at Alexa in more depth in a moment.
How to watch Netflix on your Amazon Echo Show in 4 steps
Using the touchscreen to watch Netflix on your Echo Show is simple! Just follow these steps:
Swipe left from the right edge of the device's screen to reveal the shortcuts drawer
Next, tap Video
Then, choose Netflix from the list of video services
Enter the login details for your Netflix account.
Alexa, I'd like to watch Netflix on my Amazon Echo Show!
If you prefer, you can use Alexa to watch Netflix on your Echo Show. Simply, follow these steps:
First, say "Alexa, open Netflix"
Then, enter the login details for your Netflix account and tap Sign In.
After completing these steps, you can choose your viewer profile and watch your favourite shows and movies using your Echo Show.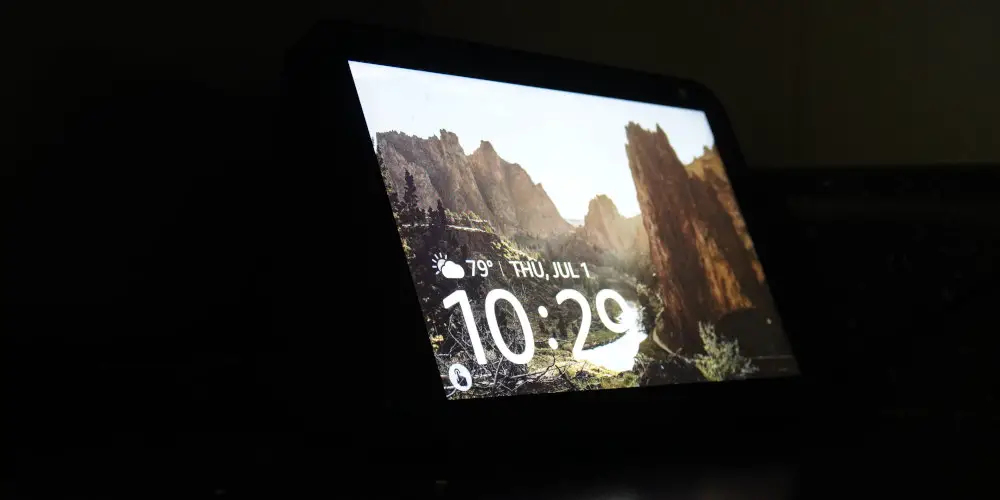 Alexa commands to easily control Netflix
Once you've logged in to Netflix, you can use Alexa to start specific shows and movies with your voice. Simply saying, "Alexa, play BoJack Horseman on Netflix" will launch the Netflix app and start playing your latest episode.
While you're watching something on Netflix, you can control the video using simple Alexa commands, including the following:
"Alexa, pause"
"Alexa, rewind 30 seconds"
"Alexa, turn up the volume"
Can I sign out of Netflix?
If you need to sign out of the Netflix account on your device, follow these steps.
Open the Netflix app
Select Menu
Select Sign Out
Select Sign Out again to confirm.
Easily watch content using Alexa, Netflix, and an Echo Show
The Echo Show is ideal for watching Netflix while you're doing other activities or while your main TV is occupied. Now you know how to Watch Netflix on Your Amazon Echo Show, and you can catch up on your favourite shows and content.
Thanks to this simple guide, you can now set up your Netflix account on the Echo Show and control it using Alexa. And it only took you a few minutes!
If you enjoyed reading this article, you might like to read: Can you mirror Netflix from iPhone to TV?