IP camera buying guide: Secure your home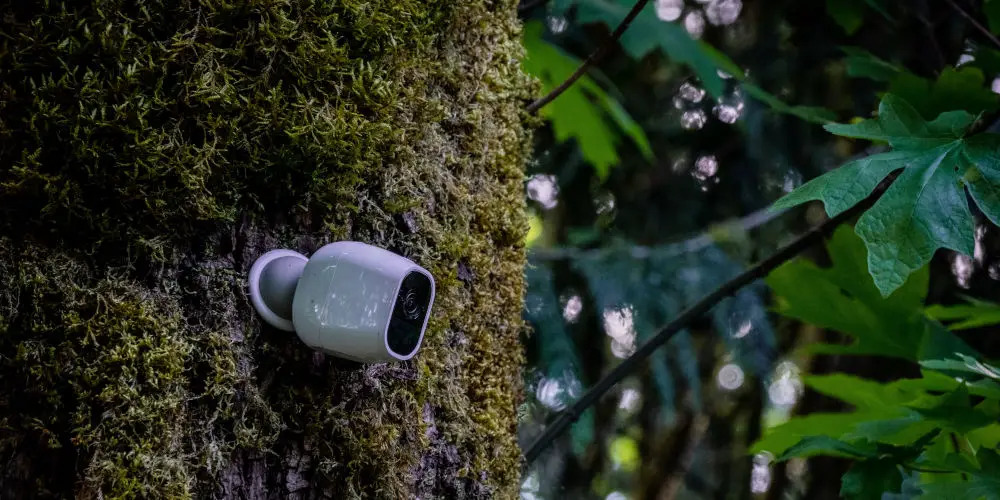 Keeping your home protected is now easier than ever before. Thanks to IoT devices, we can protect and monitor our home from anywhere over Wi-Fi. Security cameras, while one of the oldest methods are still highly effective. Keep reading this IP camera buying guide to learn more.
According to research, security cameras are one of the best deterrents against burglaries. However, they don't just keep criminals away as they also help collect evidence by recording and monitoring them if they try to sneak in.
Home security cameras provide peace of mind and are equipped with sensors to monitor your property, meaning they only work when triggered by movement. Some even have built-in lights. These devices enable you to sleep easy, safe in the knowledge that your home is secure.
Within this IP camera buying guide, we'll look at the major types of security cameras available, how much they cost and help you find the ideal one to keep your property safe.
Identify risks
Before investing in security cameras, it's worth identifying all the areas on your property through which an intruder could gain access. Next, consider where you want to monitor, such as your toddler's room or garage.
Also, you'll want to determine whether you need indoor or outdoor cameras; or both, depending on your security requirements. You can't just haphazardly place a security camera and expect results. Instead, consider different positions that will capture the best angles.
With proper planning and risk identification, you can maximise your investment while increasing your home's level of security and protection.
What's your budget
After conducting a basic risk assessment, you'll have a better idea of what security cameras you need and where you'd ideally place them. The next factor to consider is your budget.
Security cameras vary in price depending on the type of system, features and technology. So your budget and requirements will dictate what devices you can buy. An entry-level device costs around £20, but they can cost over £100.

Security cameras used to be expensive, bulky and hard to install. Many were designed for industrial or commercial use and not for domestic use. Thanks to technological advancements, a wide range of budget-friendly IP security cameras ideal for domestic use are available.
You no longer need to be super rich to protect your home using cameras or need a company to install them for you. IP cameras are easy to install and configure. Many painlessly integrate with leading home automation systems, creating a more seamless experience.
Of course, if you have a large budget and property, hire a local security company to install and configure a comprehensive home automation security system. Be warned, they will try and sell add-ons such as annual maintenance, remote 24/7 monitoring and repair service.
Powering your devices
There are two types of security cameras available: wired and wireless.
Wired security cameras connect to a power source and the internet using a cable. Wireless security cameras connect to power using a cable and use built-in Wi-Fi connect to the internet, uploading the video to a local storage device or the cloud.
The main difference between a wired vs wireless security camera system is how they store footage. Wireless systems transmit footage from the camera to the recorder wirelessly. A wired system uses cables to transfer data to the hard disc. 
Some wireless systems use batteries as both a primary source of power and also as a backup. In the case of a power cut, your devices will keep working and ensure your property is safe.
What are your desired features?
No two security cameras offer the same features, making some more suitable for certain situations than other options. For example, you might want to use a night vision camera inside your garage as it has poor lighting and won't capture any would-be burglars.
We'll explore what features are available later on. But it's important to match the camera to your requirements to ensure they work as you imagined in the first place.
A few features you might be interested in:
Motion-activated sensors

High-quality resolution

Night vision

Smartphone alerts

Two-way audio

Built-in alarms

Zooming capabilities.
Of course, the more features the system offers, the more expensive it will cost. So it's vital to fully understand your requirements and only consider devices whose features match your expectations.
Privacy concerns
While CCTV cameras protect you and your property, they are vulnerable to hacking. There are some simple ways to prevent hackers from gaining access. Firstly, invest in the latest equipment, use strong passwords, set up two-factor authentication, and regularly update the firmware.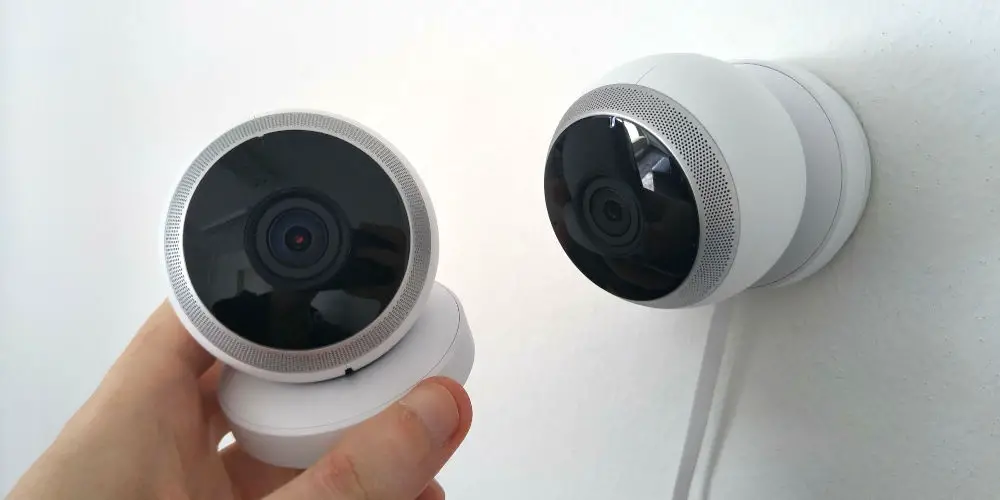 Essential features your security camera should have?
Let's explore some of the essential features to look for when buying a security camera for your property.
Design
You might want to use big and bulky security cameras that also act as a visual deterrent. Some prefer to use small, discreet cameras that easily blend into the surroundings. Your choice might depend on the amount of space you have and the angle it needs to cover.
Motion sensors
Security cameras come equipped with motion sensors that start recording as soon as they detect the slightest bit of movement. Sometimes this is referred to as event-based recording. The footage is recorded and is accessible for a certain time.
Night vision
As cameras need light to see and record clearly, nighttime makes capturing clear footage difficult. The majority of outdoor cameras have special night vision that enables them to see better and farther during the night. Some high-end models even offer colour night vision.
Resolution
Gone are the days of grainy CCTV footage. Today's security cameras handle image resolutions ranging from 720p to 4K. The higher the resolution, the clearer the picture, more likely you can identify the intruder. We recommend a minimum resolution of 1280 x 720 pixels.
Field of view
The wider the field of view, the more area it will cover, and the fewer cameras you'll need. Some cameras come with a default wide view. Others have adjustable lenses with panning, zooming, and tilting features.
Audio
A security camera with a built-in microphone allows you to see and hear what's happening. If you have two-way audio, you to speak to whoever is on your property as well. That said, audio surveillance is not without privacy concerns and legal requirements, that prohibit it in some places.
Notification alerts
Some devices offer customisable notifications and alerts that are sent to your smartphone the second it detects any movement. However, unless you paid for a professional monitoring service, you can't keep an eye on the real-time events, and so this feature helps you stay alert.
Storage
Security cameras record footage you can view later. You can store footage on the cloud or to local storage, such as a microSD card placed inside the camera or a separate hard drive. If you travel a lot, cloud access will provide peace of mind as you can log in from anywhere.
Advanced features
A range of advanced features are also available, including built-in alarms, facial recognition, and pet-friendliness that help make your security cameras more efficient and effective.
Integrations
Building a comprehensive security solution includes more than just CCTV cameras. You should also have burglar alarms, smart lights and security fog. Combining these elements with a home automation system, ensure your home is adequately protected yet allows control from your phone.
Depending on your budget, you can integrate security cameras with an intruder alarm. When movement is detected, the alarm is activated and the smart security lights turn on catching the intruder in the act.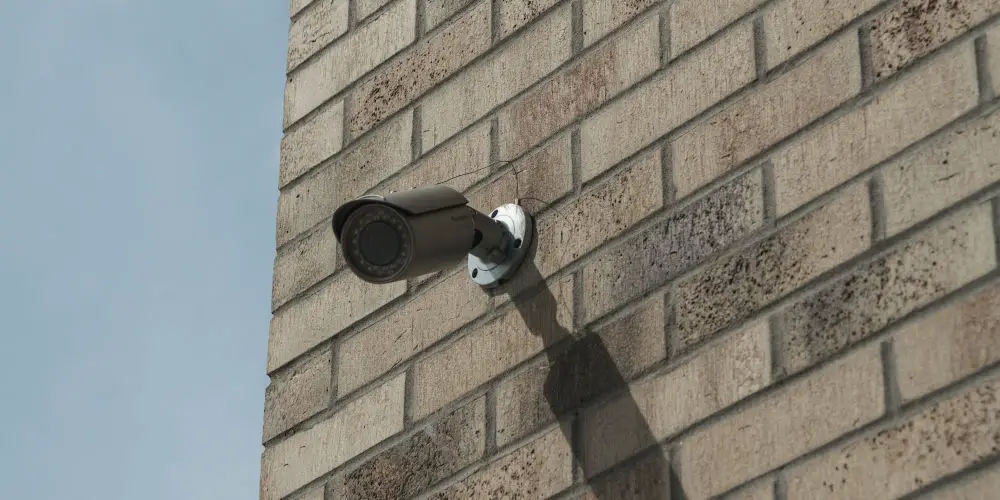 What types of security cameras are available?
A range of different types of security cameras are available and most are for commercial use. So, we'll be focusing on analogue and IP cameras as they are ideal for property use.
Using outdated technology, analogue cameras send unprocessed images to a viewing or recording device. 
Internet Protocol (IP) cameras shoot in a compressed digital format. The footage is transmitted either down a cable or using Wi-Fi to a monitoring or recording device. Many allow you remote access to the footage. Some cameras have SD card slots allowing them to store footage locally.
Analogue recording devices have a limited number of camera ports. So, bear this in mind if you want to use multiple cameras. On the other hand, IP recording systems typically use cloud computing, so allow multiple IP cameras to connected to the same network.
Here are some of the most popular types of IP cameras by form factor:
Bullet cameras
As the most recognisable CCTV camera shape, they get their name from their cylindrical shape. Typically the cheapest type of IP camera available. They aren't very vandal-resistant but offer tons of flexibility in installation positions and are easily adjustable afterwards.
A good example is the: ANNKE C500 5MP PoE CCTV Camera.
Dome cameras
Highly vandal-resistant and more weather-proof than bullets, Dome cameras are usually found in commercial settings. That said, installation is trickier and they only allow limited adjustment afterwards unless you choose one with three-axis adjustment.
A good example is the: Reolink 4K PoE CCTV Camera.
Mini-dome or turret cameras
More discreet than the domes, these are even more vandal-resistant. More and more companies are launching mini-dome or turret style cameras these days.
A good example is the: Hikvision DS-2CD2522FWD-IS Compact Dome Camera.
Indoor cube cameras
Designed to be installed in a corner of the ceiling or placed on a flat surface. Usually, they have a built-in microphone and speaker, so are ideal as baby monitors or door intercoms.
A good example is the: Blink Mini indoor plug-in smart security camera.
Should I also use dummy cameras?
If your area has a high crime rate, consider buying some dummy cameras. These are designed to deter intruders but have no function. You can use Dummy cameras alongside real surveillance cameras.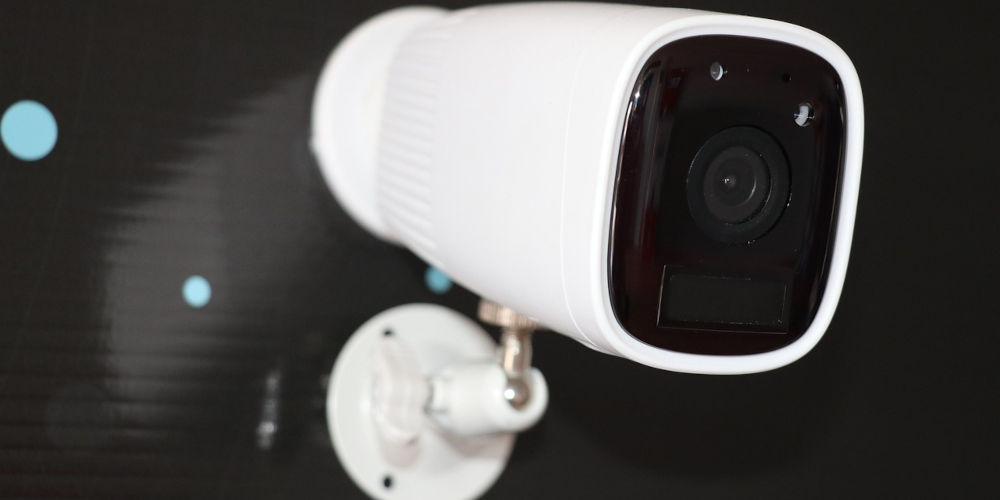 What are the Major IP camera brands?
There are plenty of options when it comes to buying IP cameras. Some of these solutions are only available to system integrators and installers, rather than directly to consumers. Here are some of the brands to consider when buying an IP camera for your home.
Google Nest
It'll be no surprise that Google as part of their Nest brand offers a range of cameras that can be operated by the Google Home app or the Google Assistant.
Ring
Amazon owns the Ring IP camera brand. Like the Nest cameras, they are highly affordable, easy to install and use, and are durable. Ring cameras work with Alexa.
Eufy
Another leader in the smart appliance market, Eufy offers a range of wired and wireless security cameras with both indoor and external options available. They work with Apple HomeKit, the Google Assistant, or Amazon Alexa, providing a wider range of options than Ring and Nest products.
Hikvision
Quickly establishing themselves as the dominant player for Network Cameras, Hikvision is ideal for building a DIY Home Surveillance system. Their products offer superior reliability and performance at attractive prices.
Axis
As the inventor of the first IP camera, Axis has come a long since launching the Neteye200, the world's first network camera. Now owned by Canon, Axis offer an extensive range of security cameras.
D-Link
Based in Taiwan, D-Link has a long history in network products. So, it's no surprise then that they are well-respected for their network cameras. They offer a huge range of cameras that have applications from large corporations to homeowners.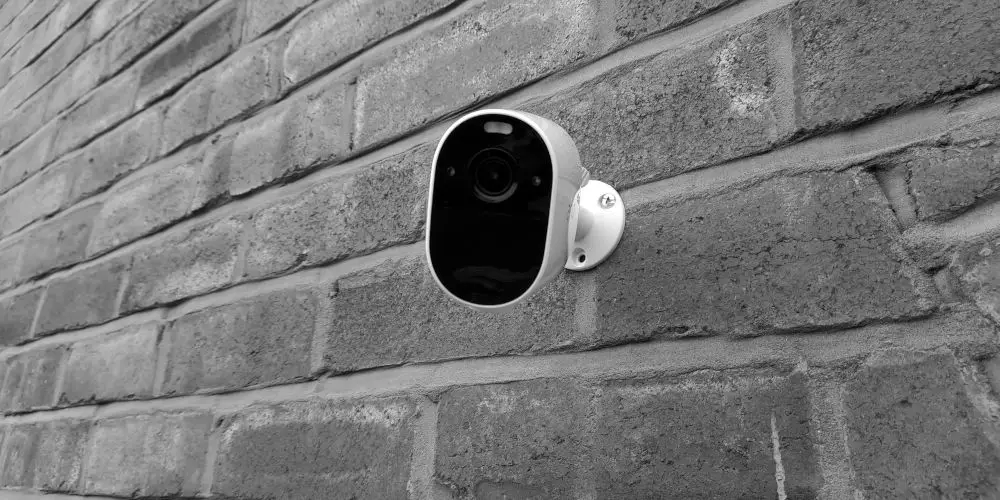 Use this IP camera buying guide to secure your home
Buying security cameras shouldn't be difficult. Hopefully, this IP camera buying guide has given you a clearer idea of what to look for and some brands you can buy from with confidence.
It's up to you whether you use wired or wireless IP cameras and the number of devices you need around your property. That said, you should only consider cameras with an HD or 4K image resolution as they provide the clearest, sharpest image.
Depending on where you live and how exposed your cameras are, it's worth checking the maximum operating temperature of any cameras used outdoors.
Also, ensure your installation complies with any legal limitations on video surveillance as you don't want to get into trouble. 
Finally, if you're only interested in deterring potential intruders, buy dummy cameras instead, they cost a fraction.