What are the benefits of swimming pool automation?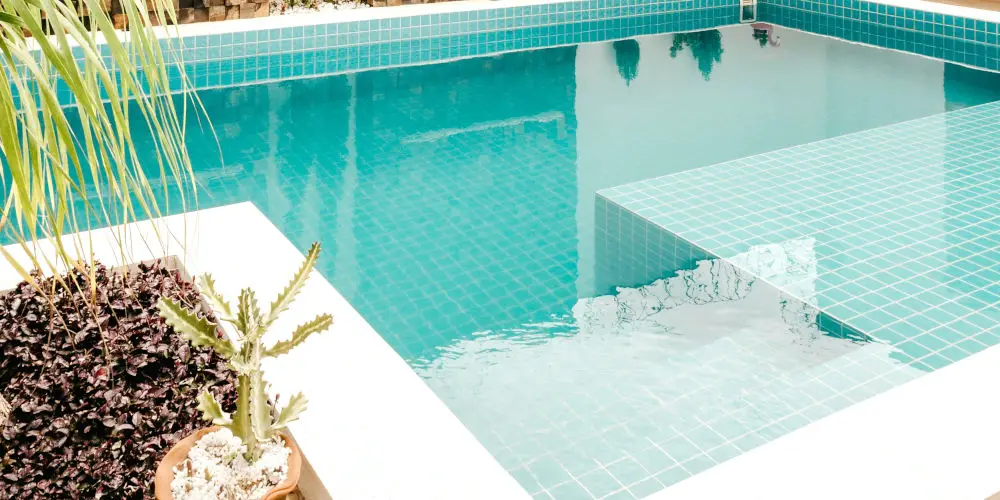 PUBLISHED: 26th April 2022 | LAST UPDATE: 24th June 2022
A swimming pool automation system allows you to manage your pool with less work and more consistently. Whether you want to run your heater on a schedule, integrate your pump or control your pool's electronic systems with a single button push, an automated system can handle it and more.
Many underestimate the work involved with owning a pool. They require a lot of work from cleaning the pump to adding chemicals and removing debris. As every little convenience goes a long way, it's easy to see there are multiple benefits of swimming pool automation.
Thanks to modern technology, your pool control systems can be fully integrated with your mobile device, so you're always in control. You can check that's been cleaned, chemicals topped up or the heater turned on from anywhere with Wi-Fi.
Let's explore swimming pool automation and see how we can use automation technology to better control our pools!
What is pool and spa automation?
A swimming pool automation system enables you to effectively maintain your pool using a single app, from anywhere with Wi-Fi. They make the most difference when you have complex pool equipment. Installing a pool automation system can be complicated, but you can always hire a pro.
It used to be the case that operating a pool's pump and heating required lots of work. You'd need to flip every pool system switch individually and monitor every schedule and square inch.
As smart home technology has evolved, so have the options to automate pools and spas. The even better news is that you can automate your pool regardless of its age. It's not only for new swimming pool builds.
To automate your pool or spa, you need Wi-Fi, a solid automation system and a smartphone. With the system set up, you can control it from anywhere with Wi-Fi.
Powering each automated system is a digital control panel, that allows you to operate certain pool functions remotely, using relays and actuators. Typically, the system will control your pool pump and heater; but can also operate your spa, pool lights, and water features.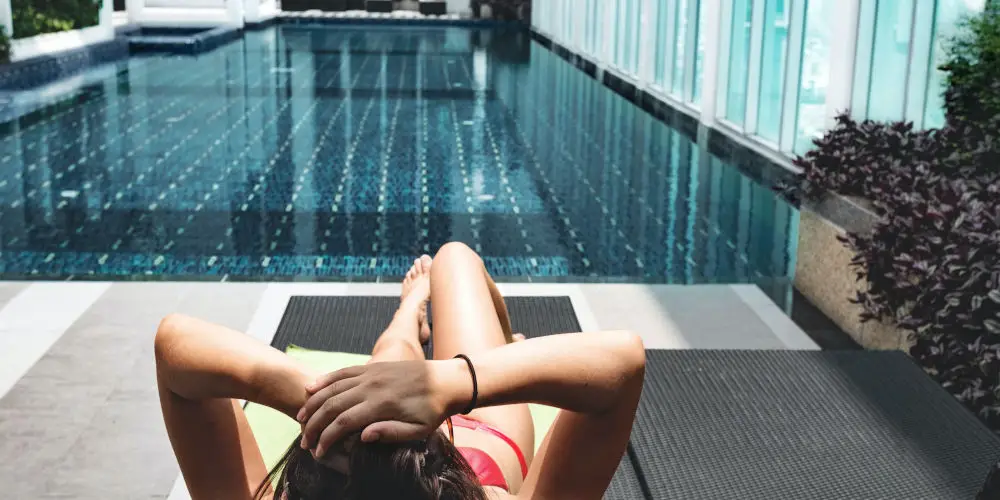 How do pool automation systems work?
Running a pool used to involve flipping numerous switches one by one. By the time, everything was set up, you wouldn't have the energy to actually use the pool! Well, not quite, but you get the idea!
An automation system allows you control over multiple features in one place. Plus, that control panel can be remote from where the pool equipment lives. Some even allow you to control your pool using voice commands via the Google Assistant or Alexa.
The most common features you can remotely control are the pump and heater. That said, many systems can also control lights, water features, and spas. A range of automation systems are available with options for just pools; and some that work with both pools and spas.
Sadly, most automation systems aren't designed to maintain your water chemistry. They're more for turning things on, off, and to different settings.
Setting up an automation system can be tricky, and you should never try to do electrical work if you aren't confident in your skills. So, it's best to hire a professional and stay safe.
How much does pool automation cost?
It's important to consider what automating your pool will cost and how it might reduce the running costs. The shocking truth is swimming pool automation is less expensive than many fancy pool features and accessories.
A pool automation system can cost anywhere from £1,500 to £3,500.
The upfront cost will depend on multiple factors:
Your pool type, size, and complexity
Whether or not there's a spa
The brand and model of the automation system
Whether the automation system includes a smartphone app
If you think that the cost is too much, consider that you could save up to 70% in energy costs by automating your pool. Over the long term, you'll save money on running costs. Having one will also reduce the amount of maintenance work your swimming pool requires.
What are the best pool automation systems?
As multiple options are available, you can choose the right automation system for your swimming pool. There are a few brands to consider, including Hayward, Pentair, Zodiac Pool Solutions and iAquaLink.
These brands offer connected solutions that allow you to easily automate your pool. Plus, as they are all available for dealers, if you want professional advice and installation.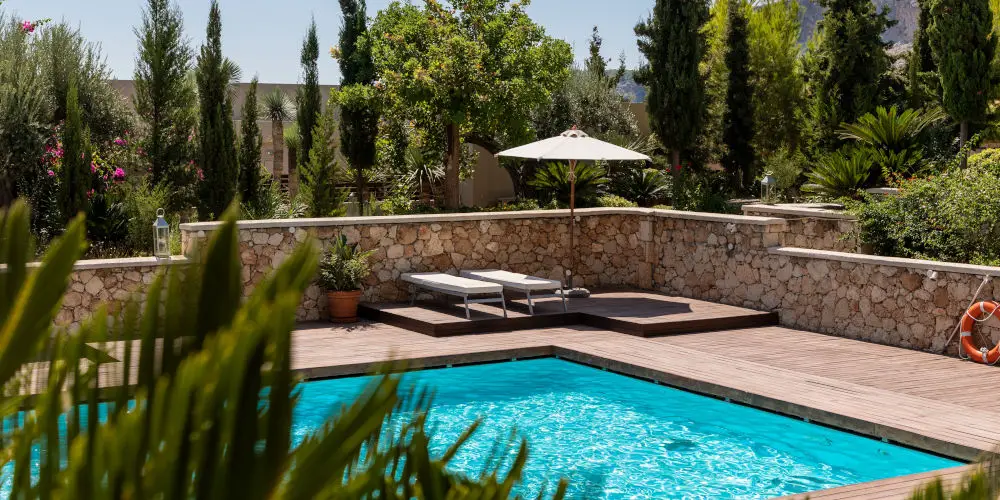 Can my pool automation system evolve with me?
As with any other home automation system, it can grow and adapt to your situation. That said, it's best to get the basic system in place and so if you can't afford it, wait until you can.
Unlike in-pool lights, which are easy and quick to install, automating your pool can wait until you have the budget.
Benefits of swimming pool automation
Now you have a better idea of how swimming pool automation works, it's worth discussing the benefits. Here are the main ones.
Complete remote control
Don't waste your precious time and effort manually operating your pool's pump and heating system. Instead, use technology to do the heavy lifting and control your pool's equipment from your smartphone. By using your smartphone, you no longer need to juggle multiple remotes.
Multi-system automation
The typical pool and spa automation system consists of a main hub, switches and controls that allow you to optimise basic pool functions. However, there are plenty of other systems you can automate to refine your pool experience.
Once you've learned how swimming pool automation works, integrating other systems with it is simple. For example, you can connect water leak sensors, LED light strips, motion sensor alarms, and a sound system. As you can control each feature using your smartphone, you can operate the system from anywhere.
Holidays
You might stress that no one is looking after your pool when you're on holiday or that you'll return to high energy bills. With an automated pool and spa system, you can go on holiday and don't have to worry about your swimming pool.
Daily and seasonal changes
You can also set up your system to operate at lower speeds during certain times of the day. Doing so will save even more energy during off-peak swimming hours. To further enhance this type of optimisation, you can set up different automation presets for each season.
Party time
Impress guests with flashing lights, music and a pool heated to perfection; all at the touch of a button. You'll be ready to socialise at the drop of a hat!
Should I get an automated system for my pool?
Pool automation systems are a good fit for techy people. The system has the best impact when you have a complex filter system, lots of special features, or pool equipment miles from your house. They might not be a good fit if you have a pretty basic pool and don't like fancy technology.
Consider this: if a pool automation system makes your life easier, go for it. Otherwise, keep what you have.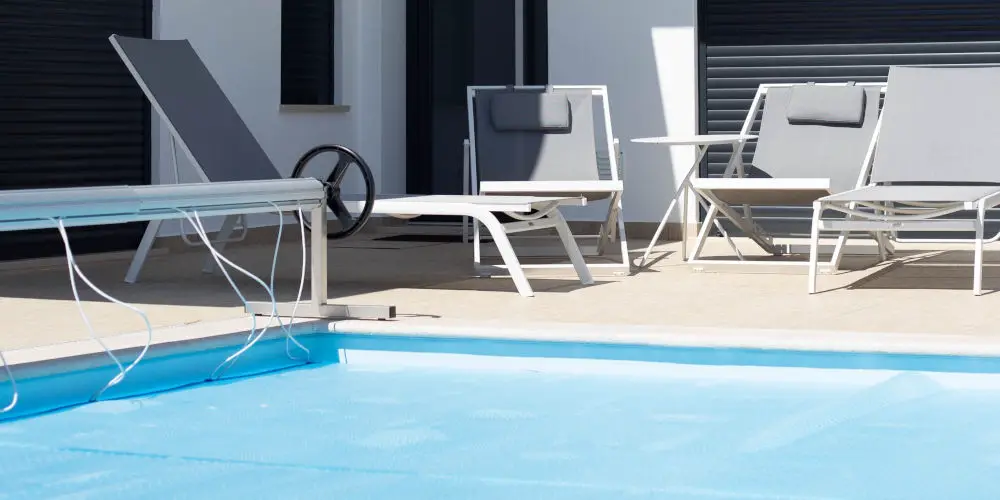 Should you call in the professionals?
Unless you have time to spend figuring out how to install and integrate multiple automation systems, it's best to work with a professional. If you have a Control4 or Crestron automation system, call your dealer and ask them to quote for adding swimming pool automation to your smart home.
A professional can tell you more about how swimming pool automation works, helping you create the perfect swimming experiences, time and time again.
Pros and cons of swimming pool automation systems
Pros of pool automation
Better system for a small investment
Easy to upgrade later
Improves efficiency (and thus saves money)
Smartphone app
Can connect with virtual home assistants like Alexa
DIY-friendly options
Cons of pool automation
Complicated and technical
Not for managing the water chemistry