Garden automation: 9 Tips to build a smart garden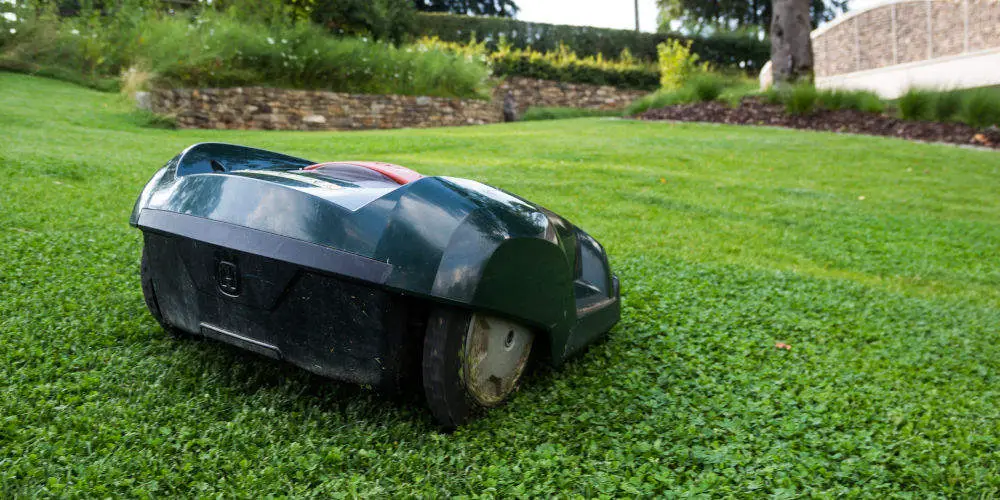 PUBLISHED: 11th July 2021 | LAST UPDATE: 30th June 2023
It might seem like a far fetch idea to use technology to reduce the amount of time and effort your garden requires to keep it looking nice. But, we can use smart home devices to add garden automation to your outdoors and use the latest technology handles key tasks.
By reducing the amount of work involved in keeping your garden tidy, you can spend more time enjoying your outdoor space and be closer to nature.
Over the last few years, the amount of smart home technology that's useable in the garden has exploded. So, you'd be mistaken to think that we could only use smart light dimmer switches and power sockets. Thankfully, adding garden automation is far more exciting!
If you already have a home automation system within your property, you'll know how life-changing it can be. And for those just starting to build a connected home, the garden can be an excellent place to start. Before long, you'll want to automate every inch of your home!
Let's explore a range of ideas, tips and tricks to automate your garden so that you can spend less time mowing the lawn or watering plants and more time relaxing with a book and a glass of wine!
Why do you want a smart garden?
Before we look at how technology can make caring for our garden easier, it's worth considering what goals you have as well as your budget.
You could be simply looking to automate some external lights and replace your lawn mower with a robotic version. However, you could want a more complex system that includes external speakers, digital swimming pool control, automated sprinkles and wireless security cameras.
The majority of smart outdoor devices are controlled using an app. Many also use cloud computing to collect and process data. Ideally, you'd find a single app that can operate the bulk of your smart technology as it's best to avoid having to constantly switch between apps.
If you're starting from scratch, you have the luxury of being able to choose a system that can automate both indoors and out, such as Z-wave, Lightwave or Fibaro. That said, they all require a hub that connects to your Wi-Fi router to work.
You might find you can use Bluetooth or Wi-Fi to control devices from your smartphone, despite the short range of these technologies. So you should consider the whole package and not only the devices you'll use.
#1 Robotic lawn mowers
I've yet to meet anyone who enjoys mowing their lawn. It's a tedious, time-consuming task but an essential one nevertheless. Thankfully, you can exchange your electric lawn mower for a robotic one.
Like their robotic vacuum cousins, investing in a robotic lawn mower can take care of this key task with minimal input from you. That said, depending on your garden, you might still need to trim the edges as a robomower will only get so close to the boundaries.
Buying a decent robotic lawn mower isn't cheap but time is money. You can make more money but your time is finite. So you'll want to factor in the amount of time saved by owning a robomower when considering buying one. Also, don't discount looking for a used one on eBay.
Our favourite is the WORX WR153E L1500 Landroid robotic mower, which offers a fantastic charge to use ratio, multiple cutting heights and uses AIA technology for smart navigation. Able to cover 1500 m2, cuttings are fed back onto your lawn.
Control the WORX WR153E with an app or buttons on the unit. The built-in technology ensures it cuts your lawn consistently yet can retreat to its dock when it rains, only to restart when the weather improves.
Read our full review of the WORX WR153E L1500 Landroid robotic mower.
After investing in a robomower, you can relax in your garden as it mows your lawn throughout the summer. Your job becomes far simpler as you need to occasionally check on it and bring it inside during the winter. Your lawn will have never looked so amazing!
#2 Surveillance
Even if your garden is the size of a postage stamp, you will still want to ensure your outdoor space is secure. You might already have an alarm system that provides some security but it's not enough. A simple way to increase your home's security is by installing wireless external cameras.
Unlike the old versions, modern security cameras are wireless, easy to install and accessible from anywhere with Wi-Fi. They use motion deters to automatically start recording and save footage to the cloud, allowing you to view these videos at your leisure.
Many home automation systems by design work with external cameras, making it easy to add a few to your home. If you're stuck with what camera to buy, start with our guide: Top 10 best outdoor wireless security cameras.
Increasing your home's security will allow you to sleep better as you'll know that your home is safe and secure!
#3 Solar parasol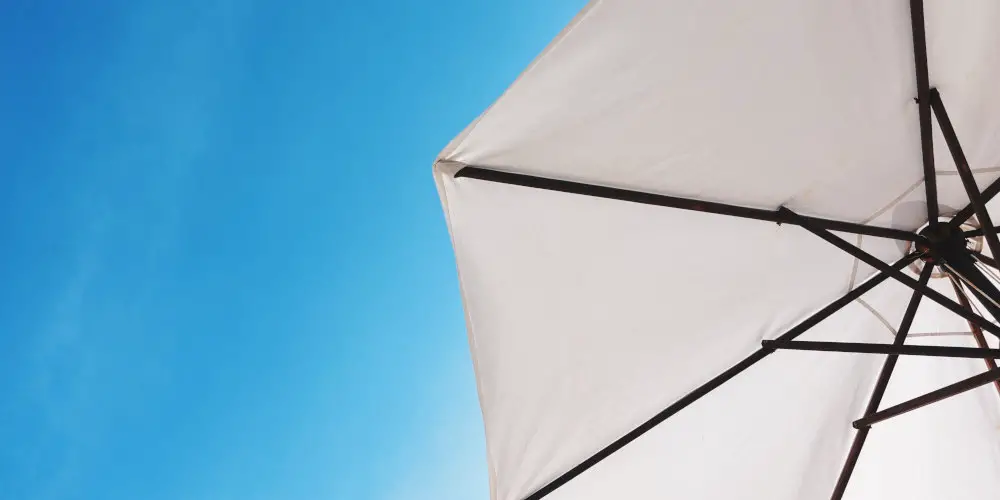 Another tiresome task is having to raise or lower your parasol. But smart technology can change that! Solar parasols fall firmly under this umbrella (pun intended).
Robert Dyas sells the Garden Must Haves 3m Solar Automatic Opening and Closing Parasol. With a push of a button, this automated parasol will raise or lower. Powered by onboard solar panels, the parasol will also light up in the evening.
Add an element of fun to your garden with this solar parasol. It's a great way to elevate a boring item into a clever one while adding garden automation to your outdoors!
#4 Smart sprinklers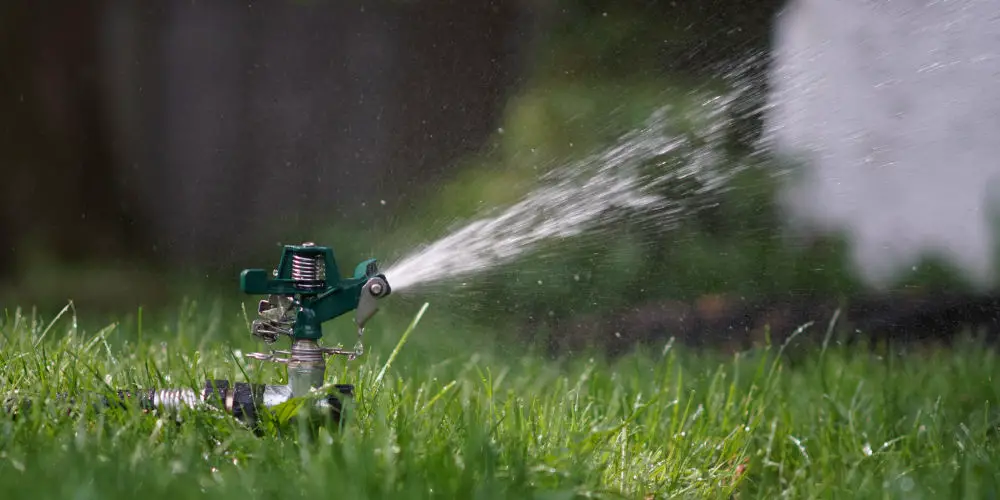 A lush lawn makes any garden stand out. But just like mowing it, few enjoy having to water it manually. There's no need to spend an hour, hosepipe in hand, watering your lawn as technology can pick up the burden.
By installing even the simplest sprinkler system, you can reduce the amount of effort you need to expend to keep your lawn looking healthy. But this solution isn't that technologically advanced, nor is running your sprinklers on electronic timers.
Smart sprinkler controllers offer several benefits including the advantage of a timed sprinkler system along and superior functionality. As you can control them using an app, you no longer need to get frustrated by the tiny display and multitude of buttons.
Thanks to the app, as long as you have Wi-Fi, you can stay in control and ensure your beloved garden stays well maintained without having to hire a gardener.
With the right smart sprinkler system such as the GARDENA Water Computer Multi Control duo, you can save water and electricity, thus reducing your household bills. One of the ways the system requires less water is by using weather reports and sensors to control the amount of water it sprays.
For example, on a hot day, your lawn will receiver more water than on a rainy day! So, smart sprinkler controllers can save you time, money and are also eco-friendly! They are a fantastic addition to any garden automation system!
#5 Garden Wi-Fi booster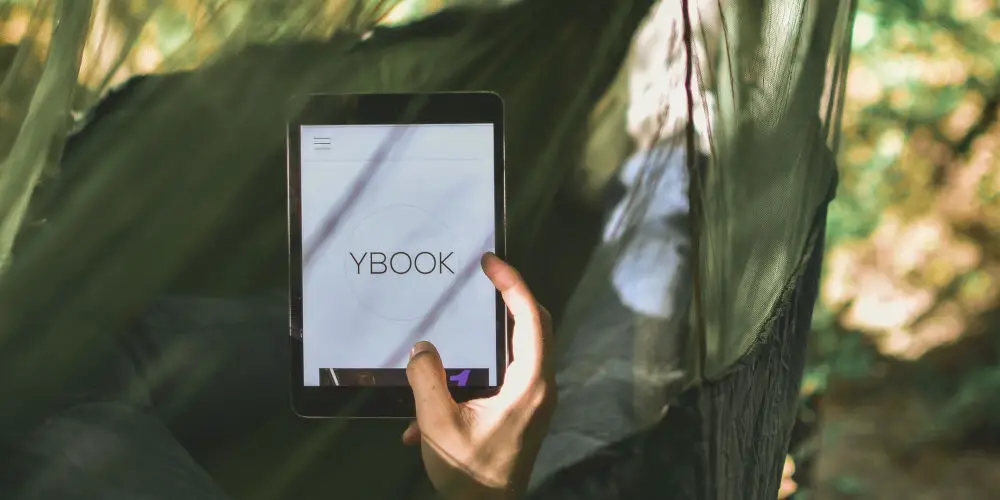 No one wants to lose Wi-Fi while sitting outside their own home! Luckily, there is a range of Wi-Fi booster devices that will give you added juice and make your fibre optic connection that little faster.
It doesn't take much for your Wi-Fi to slow down. If you're trying to work and your kids are streaming content and video chatting, you'll know how sluggish your connection can become. Even trying to work in the garden becomes even more infuriating as your Wi-Fi is now slower than ever!
Consider using the NETGEAR Wi-Fi Range Extender EX2700, which offers improved Wi-Fi speeds for up to 10 devices over 600 sq ft yet it compact. To build a proper garden automation system, you need an effective Wi-Fi signal. So, it's worth ensuring you have the coverage you deserve!
#6 Smart Soil Sensors
Nurturing plants requires the right type of soil and a good supply of water and food. If your soil is less than ideal, then you could find yourself fighting a losing battle.
Unless you have years of experience growing flowers and vegetables and the scars of making every mistake possible, it is impossible to know how much water to use or if your soil needs more nutrients added. Or is it?!
Technology can help us move beyond guesswork and into the realms of science, making it easier to grow plants in your garden. You won't magically be able to grow anything and everything, sorry! But you can tilt the odds in your favour!
By using smart soil sensors such as the VegTrug Plant Monitor, you can analyse data across a range of metrics via an app. The app will also alert your smartphone when plants need watering or feeding. You'll also be able to see if temperature or light issues are stunting your plant's growth.
And anyway, who wouldn't want an unfair advantage, especially if your goal is to win the local flower show! Such things shouldn't be left to chance!
#7 Smart irrigation system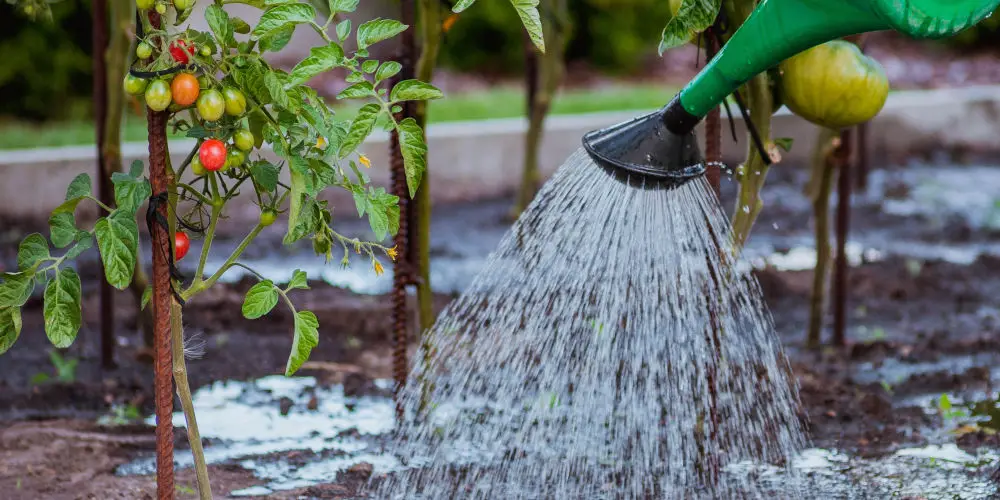 Don't let your lawn hog all of the water! Your plants can also benefit from automatic watering. Just like smart sprinklers, there are also smart irrigation systems like the Eve Aqua that can automatically water your flowers, plants and vegetables.
These systems are ideal if you struggle to find the time to water your plants. Plus, they are helpful if you worry about if your plants are receiving enough water or are often away.
Bear in mind, that setting up an irrigation system can take a bit of work. That said, once it's done, you'll never need to worry about watering your plants again, as your smart irrigation system will take care of it for you.
#8 Outdoor lighting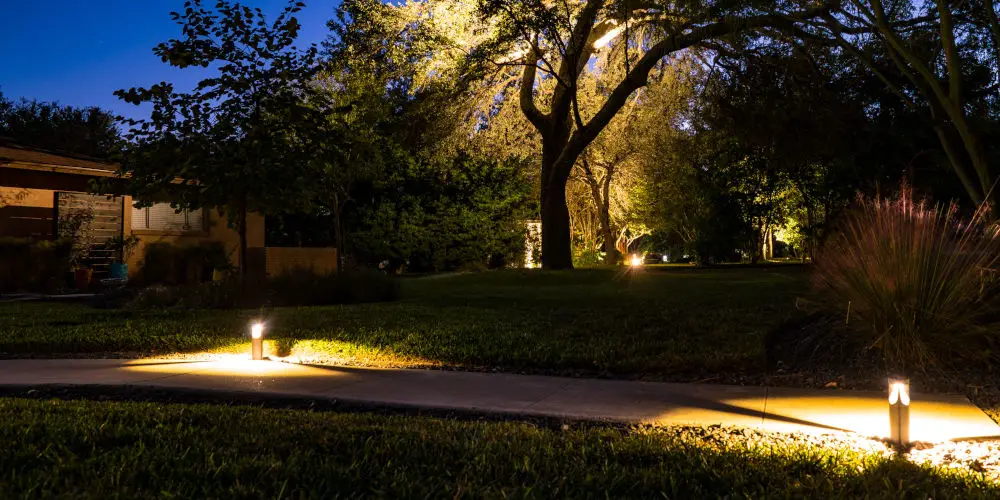 The easiest and cheapest place to start when using garden automation is by upgrading your garden lighting. And just like adding smart lighting indoors, you only need a few devices.
There's plenty of smart garden lighting ideas you could try. For example, consider illuminating your driveway, patio, or even add multiple layers of lighting in your back garden to create various moods with a couple of clicks.
One of the best starting points for adding garden automation is to upgrade your current bulbs for Philips Hue bulbs. They offer a range of offers fully waterproofed outdoor lighting from inexpensive single bulbs to wall-mounted lights.
One of the main reasons we love the Philips Hue range is that you can control them using your smartphone out of the box or integrate them into any Z-Wave based system. Another reason is that they offer billions of colours, allowing you to find the right hue for your garden!
After you've sorted the basics, you can expand your smart lighting to include strip lighting to further enhance your landscaping and water features. You could even add a solar water feature with built in LED light.
Another option to consider is colour-changing path lighting, which are often solar-powered. They are a fantastic way to give guests a warm welcome.
#9 Entertaining outdoors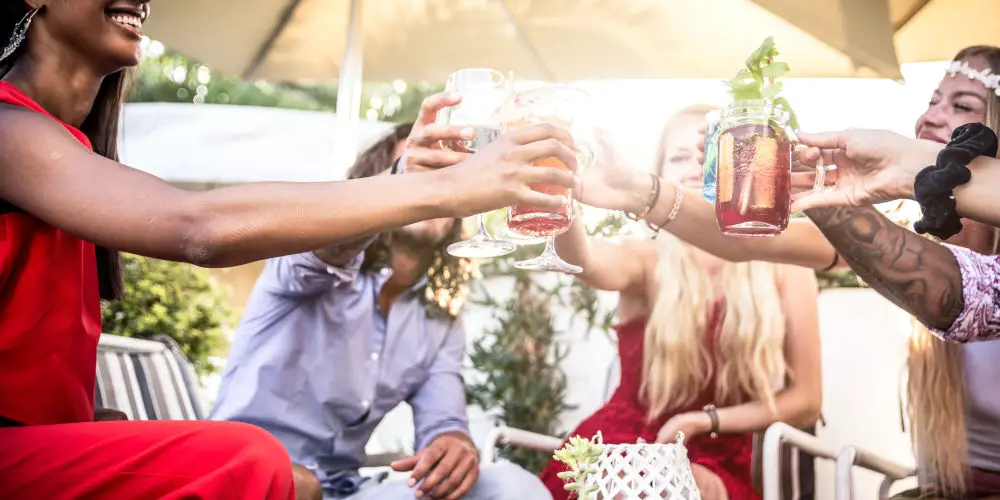 Even if the British weather isn't always the best, we do enjoy living outside in the summer. You might enjoy relaxing with a book and a glass of wine, after a hard day or cooking in your outdoor BBQ kitchen for friends and family.
Plus, there's nothing quite like watching football, a movie or a festival in your garden using a projector and a big screen! Add in a Sonos smart speaker or two, and you have an epic outdoors entertainment space!
By investing in a few key pieces of equipment, you can be the talk of the town and enjoy entertaining friends and family in your back garden all year round.
In addition to the obvious smart home technology, you can improve your BBQ skills by using a smartphone app that will help you correct time different meats for the best texture and flavours. You'll no longer need to keep checking the grill and can instead focus on being a great host!
Using garden automation to build a smarter outdoors
Reducing the amount of time you spend tending to your garden can be easy to achieve using home automation products. By using garden automation and smart gardening tools, you can enjoy using your outdoor space more.
Just like with automating your home, there's no right or wrong to do it. So it's best to focus on your needs and goals rather than trying to build a smart garden with various exciting yet unnecessary features.
As you should plenty of ideas, you can begin to add smart devices and technology to your garden that will help make it a more useable space all year round without breaking the bank!