Top 6 best Blu-ray players under £200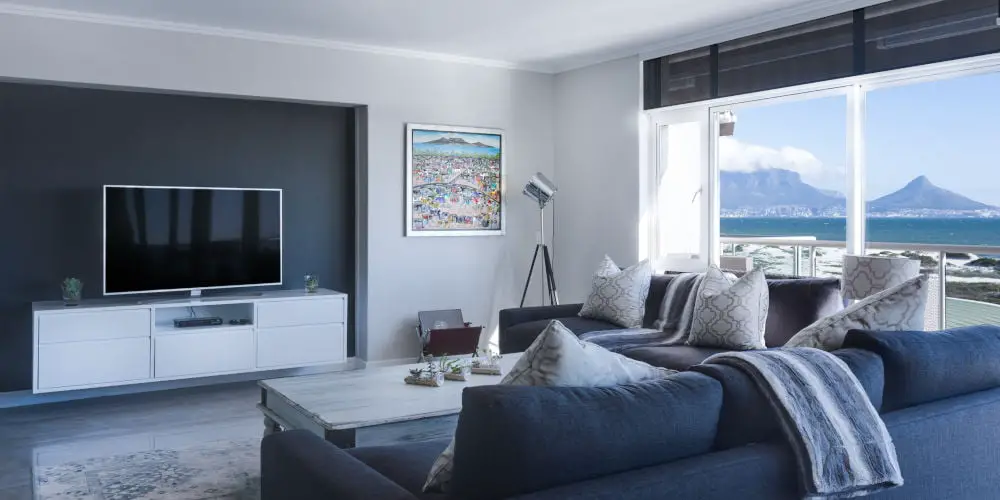 PUBLISHED: 3rd December 2019 | LAST UPDATE: 27th January 2023
As a kid in the 90s, it's exciting how far home tech has come. We remember the days of VHS tapes and 4 channels! As well as actually having to be home to watch a particular TV show! Now we're comparing the best Blu-ray players under £200!
Thankfully, technology has developed at the pace of light speed and all of these are now obsolete. Pausing TV is now the norm!
We've even replaced the popular DVD with Blu-ray discs. So the time has come to review a range of Blu-ray Players Under £200. If you're not sure what you're after, then start with our Blu-ray player buying guide as it's packed full of great unbiased advice.
Our list of 6 of the best Blu-ray players under £200 covers 3 brands and includes range of features and prices. We're certain our list contains at least one Blu-ray player which will match your requirements.
* Prices correct at time of publishing
Sony UBP-X700 4K Ultra HD Blu-ray Disc Player
Description
As one of the most expensive in our list, the Sony UBP-X700 4K Ultra HD Blu-ray Disc Player delivers the ultimate 4K HDR viewing experience with HDR10 and Dolby Vision support. Plus the onboard Wi-Fi enables access to a range of Streaming Services.
With a long list of formats the UBP-X700 can play, listing them all would be pointless. Suffice to say, the list includes DVDs, Blu-rays and CDs.
Looking at the unit itself, the sleek front features a disc tray, USB socket and buttons for power on/off and tray open/close.
For the price, the rear options don't disappoint. In addition to a power socket, there's an Ethernet port and coaxial output.
The unit has 2 HDMI outputs, the first output visual and audio, and the second transmits audio only. This is the best set option of any units so far in our list.
Finally, the remote. Like all Sony remote, this is has a vintage 80's vibe! Putting looks to one side, the remote is fairly basic and so easy to use. In addition to control over all that you'd expect, the remote also has a Netflix button.
Pros
Built-in Wi-Fi
Good connectivity including 2 HDMI outputs
4K viewing with HDR10 and Dolby Vision
Cons
Cheap looking remote
Settings page is very basic
Conclusion
Starting with the obvious, the Sony UBP-X700 is fairly expensive. However, in our opinion at least, the price is worth it.
The picture quality is amazing across multiple media types. Old DVDs look like 4K Blu-rays, it's actually hard to tell the difference. The built-in Wi-Fi is great for playing Netflix, which can be accessed through the remote.
The audio output is equally impressive, especially when you link a sound bar or surround sound system using the second, audio-only HDMI output.
Even using multiple outputs, set up only take a few seconds and the UBP-X700 works straight out of the box.
If you're looking for a future proof Blu-ray player, then you'll want to spend the extra on a Sony UBP-X700. 9/10 (read our full review)
Panasonic DP-UB320 4K Ultra HD Blu-ray Player
Description
Sporting a compact design and impressive spec list, the Panasonic DP-UB320EBK 4K Ultra HD Blu-ray Player is very affordable.
When size does matter, every centimetre counts. And while we normally wouldn't care about size, Panasonic has done something impressive with this Blu-ray player. It's 32 cm long. This makes it perfect for bedrooms, the kitchen, second home and even as your main Blu-ray player.
As you might expect based on the size, the connectivity options are limited. The rear features a power input, Ethernet port and HDMI output. These options might disappoint some.
Moving our attention to the front of the unit, it's sleek with a disc tray and USB input. There's also a power switch and LED, as well as a tray open/close button.
In terms of file formats, the unit can play Blu-rays, DVDs, CDs as well as various media types using the USB input. So whether you want to view old photos, listen to a current hit song or watch a film, you can, in stunning quality.
At the heart of the DP-UB320 is HCX picture processor and 4K Direct Chroma Upscaling, which produces Ultra HD premium quality regardless of the medium.
With no built-in Wi-Fi, the unit connects to your home network with Ethernet cable. This enables the unit to update its firmware and allows you to play media from other devices and Netflix.
Finally, the remote, sadly, it's overly complex. It does have all that you expect as well as some nice extras. There are a Netflix button and TV controls. It's fairly straightforward to sync with any VIERA Link enabled Panasonic TV.
Pros
Compact design
Ultra HD premium output resolution
Netflix capabilities out of the box
Cons
No built-in Wi-Fi
Complex, small remote
Limited connectivity
Conclusion
It would be easy to be fooled by the price, yet the Panasonic DP-UB320 is a superb unit.
For the price, some of the negatives are somewhat excusable. Yes, there's no Wi-Fi and the rear connectivity is basics. However, both of these options are available in the more expensive DP-UB420 model.
Our well stated by now, save for the Netflix button, we dislike the remote as it's overly complex. Surely, it's easier to have a slimmer remote with all the fancy options on a menu? Anyway, this is subjective.
After spending seconds setting it up, the picture and audio quality is incredibly detailed and you'll notice a difference. The upscaling software is good and means there's little difference in quality between media types.
Overall, if you're looking for an affordable and compact Blu-ray player, you can't go wrong with the Panasonic DP-UB320. 8/10 (read our full review)
Sony UBP-X500 4K Ultra HD Blu-ray Disc Player
Description
Sony has set the bar very high with the UBP-X500. The unit handles a range of formats and utilises the latest technology to deliver a superior viewing experience.
The unit delivers ultra 4K HD viewing across a range of media, thanks to it's upscaling software. You no longer have to deal with less than perfect quality when playing older movies.
In addition to a range of 4K technology, the UBP-X500 also includes Dolby Atmos and DTS:X. Both enhance the sound whether you're using TV speakers, a soundbar or multi-speaker home theatre setup.
While the unit works best with an HDR (High Dynamic Range) TV, don't worry if you have a non-HDR TV as Sony's unique algorithm will adjust it's setting to ensure that you experience the best picture quality.
While the UBP-X500 is primarily a Blu-ray player, the unit can also handle DVDs and a range of file formats via the USB socket.
The slim, sleek design allows it to fit into any media setup. The minimalist look continues to the front and rear layouts.
Starting with the rear, there's a power input, LAN socket and HDMI output. Moving on to the front, in addition to a USB input, there's a power on/off button and tray open/close button.
With a lack of controls on the unit, you'll be relieved that the remote, while having a classic Sony look covers a lot of ground. You can easily adjust the movie, the sound, and locate the menu. The remote also enables control over a Sony TV (with on/off and source buttons).
In conclusion, setting up the Sony UBP-X500 takes seconds and you'll be playing Blu-rays or DVDs within minutes.
Pros
Dolby Atmos and DTS:X
4K upscaling
Excellent picture quality
Cons
Lacks a range of connectivity
No built-in Wi-Fi
No apps
Conclusion
The Sony UBP-X500 is quite impressive but has a few bad points. The biggest let down is the lack of onboard Wi-Fi. You'll have to update the software either via USB or Ethernet, which could cause headaches.
The UBP-X500 lacks connectivity options as it only has a single HDMI output. Final negative, the lack of control on the unit and so you'll want to place the remote somewhere safe!
On to the positives. First, the unit can play a range of formats. However, unlike the LG BP250, the Sony UBP-X500 doesn't support image files.
The picture quality is worth the price alone and the built-in technology is future proof. As the software adjusts based on file formats, the quality is the same regardless of the media type.
The sound quality is equally impressive. We can easily imagine when paired with external speakers, it would provide an cinema-like experience. 8/10 (read our full review)
Panasonic DMP-BDT180EB 3D Smart Blu-ray Player
Description
The Panasonic DMP-BDT180EB offers all that you'd expect from an entry-level Blu-ray player as well as some unique features.
Starting on top, the DMP-BDT180EB has the basic controls built-in. You can easily turn the unit off/on, open/close the disc tray and start/stop playing the media. This is a bonus over the Sony above and will be helpful for those time the remote goes walkies!
On the front, you have the disc tray, USB input and power led. The rear is just as simple with a power input, LAN Ethernet socket and HDMI output. Overall the unit's design and control make setup and basic operation really simple.
In terms of file formats, the Panasonic DMP-BDT180EB can play Blu-rays, DVDs, and CDs. Using the USB port on the front, the unit can reproduce images (jpeg), audio (mp3/Wav) and more.
It will be of no surprise that the unit offers 4k upscaling, ensuring the same high picture quality regardless of the media. The unit also has built-in 2D to 3D software, which really brings the film to life!
The audio side is equally impressive and uses Dolby Digital/TrueHD and Dolby Digital Plus.
The best feature on the Panasonic DMP-BDT180EB is Wi-Fi. Using the unit's Wi-Fi, you can stream from your phone or any DLNA enabled device. You can also download and use a wide variety of online content and internet apps.
Finally, the remote, it contains far more options that you'll ever need. However, it's easy to use and fairly simple to understand. Plus, it even has a Netflix button!
Pros
Built-in Wi-Fi
2D to 3D software
Real bang for the buck
Cons
Lacks connectivity
Some users have experienced the unit freezing
Conclusion
Highly affordable, the Panasonic DMP-BDT180EB is an excellent unit. It may not deliver the picture or sound quality of the Sony, but offers much more than the LG and Sony units above.
Like the other two units, the Panasonic has limited connectivity. However, the onboard Wi-Fi closes some of this gap. The Ethernet port is also useful if you want to hardwire it into your router and avoid Wi-Fi dropouts.
As you'd expect the DMP-BDT180EB plays a number of file formats. The picture quality is good as is the sound.
We like the control on top of the unit. While it might be a pain to access these if the unit's under a shelf, they provide all the basic controls you'll need. The remote while overly complex (read features more buttons than you'll ever need), actually it's quite useful. The Netflix button is a superb addition.
For what is a supposedly entry-level product, it definitely packs a punch and is very affordable. 8/10 (read our full review)
LG BP250 Blu-ray and DVD Disc Player
Description
The LG BP250 Blu-ray and DVD Disc Player is an exciting entry-level unit. Starting with DVDs, the LG BP250 uses HD up-scaling technology to play your DVD collection in high definition. So, there's little difference between watching DVDs and Blu-ray discs.
Like DVD, Blu-rays are played in hi-def. The LG BP250 also allows you to play media using an external HDD and has a USB port on the front panel.
Continuing with the front panel, it's sleek and minimal. In addition to the USB input and disc tray, there's an open/close button and a power button. The lack of controls means you'll have to use the remote, but more on that later.
The rear is just as minimal with a power socket and HDMI out, and so you'll be setup in seconds.
Unlike the unit, the remote has far more buttons that you'll ever need. In addition to all the buttons you'd expect, the bottom row can be used to navigate the BD-ROM menus.
You can also pair most major TV brands with the remote to enable power control over your TV. As an LG product, the BP250 offers control using the Brand's SIMPLINK technology.
Finally output. If you don't like the default 16:9 aspect, you can easily select from 4:3 Letter Box, 4:3 Pan Scan or 16:9 Full. There's just as many resolution options with auto, 576p, 720p,1080i and 1080p available.
Pros
Sleek design
Plays a range of formats including DVDs and CDs
Software is constantly being updated
Conclusion
Don't be fooled by the low price, the LG BP250 Blu-ray and DVD Disc Player is a great option.
However, there are some negatives. Some users have had their unit die within 18 month which isn't good news. If you do purchase a BP250, cross your fingers and hope that if it's going to die, that it does within the warranty period!
Another big problem is the latest software update removes BBC iPlayer, Amazon Prime and other apps you want. The final bad point is there's only a a single output.
Moving on to the good points. The LG BP250 can play Blu-rays, DVDs, CDs and media via an external hard drive.
The remote is well laid out and can be used to control your TV as well. The on-screen menus are easy to follow and allow you to make changes quickly.
For the price, it's well worth it especially if you're buying a second Blu-ray player for a bedroom or as your first exploration into HD media. 7/10 (read our full review)
LG Electronics UBK80 4K Ultra HD HDR Blu-ray Disc Player
Description
Considered by many to be a great no-frills Blu-ray player, the LG Electronics UBK80 4K Ultra HD HDR Blu-ray Player offers fantastic value for money.
The UBK80 plays a range of media, all in 4K quality. The disc tray allows you to play DVDs, Blu-rays and CDs. The USB socket on the front enables you to play movies and other media via a hard disc or phone.
While these are fairly standard, it's the internet capabilities which make the UBK80 exciting. Once connected via Ethernet, you have immediate access to Netflix, YouTube and other streaming services.
The software which powers this LG is unique. The 4k upscaling software enhances the picture quality of your old DVDs. And as a result, you'll won't notice much change in quality between Hi-Def Blu-rays and DVDs.
In addition to the disc tray and USB socket, the front features buttons for tray open/close, play/pause, stop and power on/off.
The rear contains a nice surprise! There's an Ethernet port, HDMI 2.0 output and optical audio out. As well as a fixed power cable. So if you're running a 5.1 surround system or a soundbar, you can easily hook it in.
While you have access to basic controls on the LG Electronics UBK80, the remote a wider set of options. The remote syncs with a range of TVs and allows you control over power, input and volume.
Pros
Slim design
Optical audio output
Access to streaming services (via LAN)
Cons
no built-in Wi-Fi
Some units are noisy
Remote control is directional
Conclusion
The LG Electronics UBK80 Blu-ray Player is a slim, sleek and affordable unit.
While slim, some users have noted that the unit sometimes produces low droning noise. The UBK80 doesn't have built-in Wi-Fi or Dolby Vision support. However, you can access a range of streaming service via Ethernet.
It's nice to have an optical audio output, a feature seldom seen at this price, especially if you plan connect a soundbar.
Since most remotes are more complex than needs be, the UBK80 doesn't disappoint. However, with basic control on the unit's front, you might not need a remote.
Some users have reported that the remote is highly directional, so you'll have to be accurate with your aim. A redeeming remote feature is the TV controls, which once and for all will save you from embarrassment!
Overall The LG UBK80 is a good unit. However unless the optical output is a deal breaker, we would consider the Panasonic DMP-BDT180EB. 7/10 (read our full review)
The best Blu-ray players under £200?
Starting with our standard Blu-ray player review advice. Make sure you purchase the necessary cables at the time of buying your Blu-ray player. Most units, at best come with only a power cable. So avoid disappointment and buy high-quality gold plated cables.
We're impressed with the current range of Blu-rays players under £200. All 8 in our list of best Blu-ray players under £200 are good choices.
If you're just starting out or buying one for a bedroom or kitchen, then consider the LG Electronics UBK80 or the Panasonic DP-UB320. Both are affordable, feature packed and are future proof.
While the Sony UBP-X700 4K Ultra HD Blu-ray Disc Player is more expensive, it deserve to be second on our list for it's features, the brand and options. It would be at the top if it had built-in Wi-Fi.