What is smart heating? Reduce energy bills with tech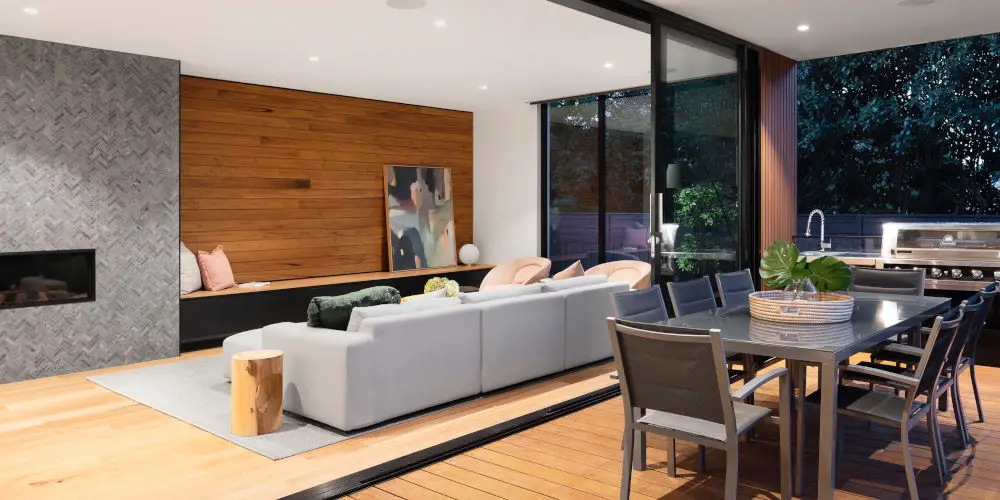 Heating a home, for the majority of people is the single most expensive cost. Thankfully, keeping your family warm doesn't have to cost the earth. Home automation can help you reduce your energy bills without needing to grab the nearest jumper! But just what is smart heating?
You can add heating automation to an existing smart home system or just incorporate that element into your property. Thankfully, having control over your boiler, hot water, and heating doesn't have to be costly or require a professional to install it.
So if you're looking to save money on your bills, you'll want to invest in some home automation products and watch as they pay for themselves! Let's explore what is smart heating and how it can help you save money.
What is smart heating automation?
Most boilers don't offer control using an app, instead, they rely on you either being there to switch the unit on or remembering to schedule the system to turn on at a pre-determined time. It's frustrating, costly and in some cases, hit or miss.
By using smart home technology we can reclaim control over the system and operate it from anywhere with a Wi-Fi signal! You'll no longer need to remember to adjust individual radiators, remember to pre-set the system or leaving it heating your home for hours.
As most of these products are DIY friendly, you can install them yourself and shouldn't need to hire a plumber or heating engineer. That said, you might want to hire one to check your system to ensure it's working at peak performance!
How can automation help to reduce your heating bills?
With better control of your heating system, you can turn it on when you leave work and arrive back to a warm home, complete with a plentiful supply of hot water. There's no guesswork involved or wasted heat if you end up working later or go for drinks after.
The majority of smart heating systems have a learning mode where they track how you use the system and use this data to anticipate your demands. For example, if you turn up the heating and hot water when you get home, then the system will quickly learn and increase the basic heat level.
Many devices have built-in sensors and so will automatically adjust to any changes in the weather, ensuring your home is kept heated to a preset base level.
Your system might even email or text you when the temperature rises or falls, allowing you to adjust the system on demand.
As you can control individual radiators, you no longer need to heat the entire house. You can leave the radiator in the spare bedroom on minimum, while more efficiently heating the areas you're using.
Some systems allow you to set the temperature of each radiator. So, you don't need to turn up the whole system if you're cold and watching TV! Within a few clicks, you can increase the heating in your living room without the need to run to the thermostat!
Finally, most systems will track how much energy you're using each day, week, month, allowing you to stay in full control. Some will even allow you to add your current tariff and will calculate your exact cost.
What's the simplest way to automate your boiler?
Now you have a better understanding of why turning your heating system into a smart one, let's look at some of the available options.
At the most basic level, you can upgrade your thermostat for a smart device such as the Google Nest Learning Thermostat, the Honeywell Home T6R Wireless Smart Thermostat, or tado° Wired Smart Thermostat. All are easy to install and will track how you use them to better anticipate you.
Even just updating your thermostat to a smart thermostat will save you money off your household bills as you can control them using your phone or tablet and only heat your home on demand.
Most of these devices can seamlessly integrate with Amazon Alexa, Apple HomeKit and Google Home. So if you have an Amazon Echo or Google Nest Hub, for example, then you can easily control your boiler from these devices, streamlining the process.
What a smart thermostat alone doesn't offer is control over individual radiators. So you'll need to heat your entire home or remember to adjust each radiator.
Automating your heating using Lightwave
As a fully-fledged home automation system Lightwave is powerful and affordable. Plus, it's designed in the UK for the British market. If we ignore most of what Lightwave offers and just simplify down to a heating system, then you still have a very powerful system.
To build a Lightwave system, you need a Link Plus hub which is the brain and connects to your Wi-Fi router. Next, add a Lightwave boiler switch and replace your thermostat with a Lightwave Smart Thermostat. You can monitor, schedule and control your heating from anywhere.
You could stop there and control your boiler using this system. But that's not our goal. Lightwave offers a smart TRV, which retrofit to radiators, replacing the existing unit. It takes a minute to change a TRV and you don't need a plumber or heating engineer.
These battery-powered smart TRVs give you complete control over your heating system. You can adjust the temperature of each room or turn up the heating throughout your home using your smartphone or tablet from anywhere.
Does Z-Wave offer smart heating?
Just like Lightwave, there are plenty of ways you can incorporate heating automation into a Z-Wave system, from smart thermostats to radiator valves with smart tech built-in.
Fibaro, for example, offers an advanced multi-zone heating system that uses TRV with a built-in temperature sensor. Simply swap this device with your current TRV and pair it with a Fibaro home automation system. After installing these smart TRVs, you have full control over each room's temperature.
There are a few Z-Wave plus smart thermostats available, including MCO Home MH7H-WH and Heltun Z-Wave Plus V2 Heating Thermostat. Installing these smart thermostats require you to change some wires.
In terms of Z-Wave enabled TRVs, there are plenty of options including the Popp POPE010101 Radiator Thermostat, Eurotronic SPIRIT Thermostat, and Aeotec Smart Heating TRV. These smart radiator valves help to create a multi-zone heating control in your home.
Are there any stand-alone smart heating systems?
The reason we've highlighted Lightwave and Z-Wave is both technologies offer more than a way to automate your heating. So while there are many stand-alone solutions including the Hive thermostat, Wiser by Drayton and tado° line of smart heating products, most are closed systems.
Using a closed system is fine as long as you understand, you'll need to start again if you wanted to automate your lights, power, media and security. Even if you don't plan to build a complete smart home, it's good to have the option. Plus the price of using an extendable system is only slightly higher.
Get started with smart heating automation
You should have a clearer idea of what is smart heating and how you can automate your boiler. There's no need to move from the sofa to turn the heating up!
There are several benefits to having more control over your boiler and radiators. You can reduce your energy usage, saving you money. The savings should cover the cost of upgrading your system.
It's worth investing in an open home automation system that can be easily expanded as your understanding of smart homes grows. After adding some smart heating automation to your home, you'll save money, have better control over the system and build a greener property.