Best 5.1 speaker package for your home cinema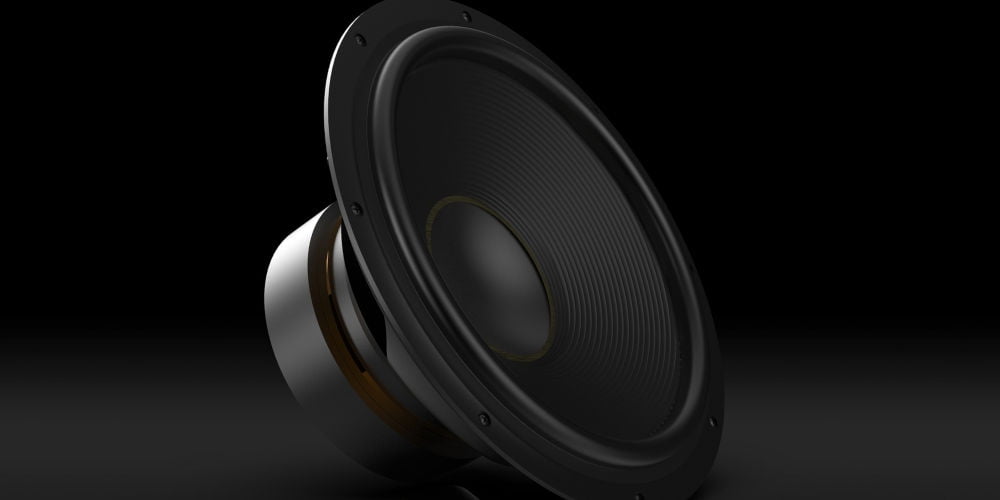 In any home cinema, you want to invest in the best equipment you can. There's little point in having the latest 4K projector and Blu-ray player only to use a cheap set of speakers. Thankfully finding the best 5.1 speaker package for your home cinema is easier than you might think.
Many leading brands offer 5.1 speaker sets that connect with any AV receiver. Even if you're using a 7.2 AV receiver, it should seamlessly power a 5.1 speaker configuration. And while you can cobble together separate speakers for your cinema, buying a package set makes the whole process easier.
Having researched the market, here are 5 of the best 5.1 speaker package. All are ideal for a home cinema room and enable you to listen to immersive sound. Plus, all are super easy to set-up.
* Prices correct at time of publishing
Wharfedale DX-2 5.1 Speaker System
Description
The Wharfedale DX-2 5.1 Speaker System delivers excellent 5.1 cinema-quality sound in an affordable package and is available in either white or black finishes.
The set comprises of 4 satellite speakers, a centre speaker, and an active subwoofer with delivers 120 watts. Unlike a lot of satellite speakers, which offer poor sound quality, the DX2 satellite speakers use a two-way design which delivers a detailed yet spacious frequency response.
All satellite speakers are housed in sealed cabinets, allowing for flexible placement including close to walls without compromising the sound quality. The specifically designed centre speaker delivers a more spacious sound with vocals and dialogue and fits seamlessly under your TV or screen.
A powerful 120-watt active subwoofer with a 20cm bass cone gives the system deep and powerful bass with a dynamic response. Whether you're listening to music or watching films, the DX-2 subwoofer excites the senses by delivering a complete audio picture.
As all speakers have a compact footprint, you're able to place them in locations where conventional speakers simply won't fit. This allows you to easily adjust speaking placement for the best sound within your cinema set-up.
Pros
Compact design
Specifically designed centre speaker
Available in black or white gloss finishes
Conclusion
If you're looking for a compact 5.1 speaker system for your home cinema and don't want to compromise on audio fidelity then you should consider the Wharfedale DX-2. Plus it's highly affordable!
The one, small downside is the speakers are 4-ohm, so won't work if your AV receiver that only works with 8-ohm speakers (you'll need to be able to switch speaker outputs to 4 or 6 ohms). So it's worth checking your equipment before ordering the DX-2.
A few elements are worth highlighting including gold tipped speaker terminals, individually designed centre speaker and the compact design. All of these elements combine to form a superb sound system which is ideal for watching TV, movies or gaming.
Overall, the Wharfedale DX-2 5.1 Speaker System enhances any audio with clarity and depth usually only found in larger speakers. 9/10
Q Acoustics 3000 5.1 Home Cinema Speaker System
Description
Available in 5 distinct colours (including gloss black, American Walnut and gloss white), the Q Acoustics 3000 5.1 Home Cinema Speaker System is designed and built in the UK. They are the most expensive on our list.
Designed to deliver the ultimate cinematic sound, the 3000 Series 5.1 Cinema Pack faithfully reproduces every note of audio with clarity and warmth. Dialogue sound particularly rich, meaning you don't have to strain to hear. Dramatic scenes come alive complete with explosive detail.
The set comprises of a 3090C Centre, 3070S Subwoofer delivering 140 watts of power and 2 x pairs of 3010. Not just for home cinema, this speaker set delivers a fantastic hi-fi sound for enjoying your favourite music regardless of the genre.
As speakers are visible, ideally you want stylish looking units which create a strong impression. Thankfully, the 3000 Cinema pack is available a range of finishes including American Walnut, Gloss Black, and Gloss White. All finishes are exciting and attractive.
Each speaker can be placed on stands or wall-mounted using several methods including Q Acoustics elegant 'floating' glass shelves. The subwoofer comes with carpet spikes with optional rubber caps.
Pros
Ideal as home cinema speakers or as Hi-Fi speakers
Superb frequency response
Available a range of finishes
Conclusion
If you're building your first home cinema, we'd recommend looking at the more budget-friendly options on our list. However, if you're looking at upgrading your speaker set-up and have a decent budget, then consider ordering the Q Acoustics 3000 5.1 Home Cinema Speaker System.
While not the smallest speaker enclosures, their produce a crisp, powerful, refined & very well balanced sound. Dialogue sounds clear, and the subwoofer produces a punchy low-end which nicely fills out the sound.
The magnetic speaker fronts allow you to remove/replace the covers without having to worry about lining up holes. The included foam inserts can be placed at the rear of the speakers if you wish to locate speakers close to the walls.
As stands and brackets are not included, you may have to invest in some unless you already have some or have shelves in all the right places. Overall, this system is highly worth it and as a UK company, their support is excellent. 9/10
Sony SAVS150H 5.1/7.1ch Ready Speaker System
Description
With its elegant black gloss finish, the Sony S-VS150H is a stylish, and easy-to-set-up home theatre speaker system. It's designed to seamlessly connect with any 5.1 or 7.2 AV receiver and provide superior, high-quality sound.
Offering 990W of Total Power, each of the 7 speakers is capable of producing 120 watts and the subwoofer generates 150W. The two front speakers contain two drivers, allowing you to run the Sony S-VS150H as a 7.1 system. You could, however, combine them for 5.1 surround sound.
Designed for home entertainment enthusiasts, this speaker set-up can deliver a full, clear, and tight sound response with an overall frequency range of 28Hz – 50KHz. Whether you're gaming, listening to music or watching a favourite movie, you'll enjoy fantastic, detailed audio.
Each speaker offers a bass-reflex design, quality drivers and plenty of power, while the powered subwoofer delivers a thumping low-end. Using gold-tipped speaker terminals, audio fidelity is built-in from the start.
The Sony S-VS150H is a highly configurable speaker set-up which offers fantastic audio performance within a stylish package and is ideal for any cinema room regardless of your equipment.
Pros
Configurable for 5.1 or 7.1 surround sound
990W of total power
Gold tipped speaker terminals
Conclusion
Sony while well-respected for building some of the best home appliances with the SAVS150H have tried to dominate the entire home cinema market. Thankfully they get close to providing fantastic cinema-quality sound but might not be the best option.
Highly configurable thanks to dual drivers in the front speaker units which can be split into two speakers, this set is a great option if you're just starting on your home cinema journey. You will need to supply speaker cables and mounts but that's to be expected.
Offering superb sound with a tight and punchy low-end, the system performs well across gaming, movies, TV and even music. Plus with a total power of 990 watts, there's plenty of volume on tap.
If you love Sony products and trust the brand to deliver superior audio, then you might be slightly disappointed as there are better options in terms of audio fidelity but none as flexible as the SAVS150H. 8/10
Monitor Audio MASS Surround Sound 5.1 Speaker Package
Description
Make any room feel like a state-of-the-art cinema with the Monitor Audio MASS Surround Sound 5.1 Speaker Package. Quick and easy to set-up, music lovers, movie fans and gamers will all enjoy the immersive sound.
Despite its compact sizes, MASS is capable of dynamic, room-filling sound with all the punch and drive the biggest Hollywood blockbusters demand. For gamers, the MASS system accurately recreates the 360-degree sound field with a punchy low-end.
Listening to music is also enhanced by the MASS system as the Satellites and the Subwoofer, cover every frequency with ease from the deepest bass notes to the crispest treble.
Each satellite speaker delivers excellent sound thanks to the combination of MMP II driver technology and soft dome tweeter. Their sealed cabinet is designed for wide dispersion and optimal integration with MASS Subwoofer.
The active 120-watt Subwoofer makes MASS as powerful and punchy a listen as it is subtle and detailed. It features an on-board limiter and 3 pre-set modes ('Music', 'Movie', 'Impact').
Devised to seamlessly slot into a home cinema or TV room thanks to its compact design, the set is available in Midnight Black and Mist white, allowing you to customise the look to your space.
Pros
Compact design
Subwoofer has 3 DPS modes built-in
5-year warranty
Cons
No specific centre speaker for dialogue
Conclusion
If you're looking for a starter 5.1 speaker system then this one from MASS is worth considering. It's elegant, yet powerful and it's compact design ensures it seamlessly blends into your room.
Easy to set-up, although you will have to buy wall mounts and stands separately. Simply wire into your AV receiver and power the subwoofer and you're ready to enjoy superb high-quality audio.
A problem with the Mass system is while you get 5 speakers, there isn't a specific centre optimised speaker. As this unit reproduces dialogue, ideally, you would use a speaker that offers a different frequency response to that of a speaker you'd use for music.
That to one side, overall the system delivers both depth and clarity of sound that is immersive, all for an affordable price. 8/10
Edifier E255 5.1 Active Speaker System
Description
The Edifier E255 5.1 Active Speaker System a slightly different animal. The system uses wireless components, built-in power amps and simple connectivity. It's Dolby and DTS decoders provide excellent sound quality across a range of media.
The e255 features 5 speakers and a subwoofer. The centre speaker features a decoder unit, which the front left and right speakers connect into. The rear speakers and subwoofer are wireless but still require mains power. Simply connect any device to Edifier e255 using either the Optical or Auxiliary inputs.
Designed with Dolby and DTS decoders, your music will sound clearer as the system works to reduce unnecessary noise. As a wireless system, you can arrange the speakers around your room without having to worry about cable clutter. The system takes minutes to set-up and configure.
Providing a total power of 400 watts (180 watts across 5 speakers and 220 watts subwoofer), there's plenty of volume on tap regardless of the activity.
Included is a sleek remote which enable you to quickly adjust your listening experience. The centre speaker, which doubles as a decoder features controls for volume, change the input and on/off switch. An OLED display on the front allows you to see several settings in real-time.
Pros
Dolby and DTS decoders
Wireless speakers allowing for painlessly easy set-up
Optical and mini-jack inputs
Cons
Each speaker still requires mains power
Conclusion
While advertised as a wireless 5.1 speaker system, the Edifier E255 is far from it. There's still some wiring involved and while it's slightly less than a traditional 5.1 set-up, it will take some time to set-up.
What makes the E255 different is that as a powered speaker system, you don't need to run an AV receiver to power the speakers, of course, you could connect it to your receiver. Instead, you can supply the Edifier E255 using an Optical audio output on a Blu-ray player or TV.
By not needing a receiver, you can build a home cinema with excellent sound on a tight budget. That said it does offer plenty of volume as well as Dolby/ DTS and Dolby Pro Logic II decoders ensuring you enjoy the best sound quality available. 7/10
And the best 5.1 speaker package is?
When it comes to selecting the best 5.1 speaker package, all of the options we've covered are fantastic. All but one require either an AV receiver. Have a look at our top picks for the best 5.1 AV Receiver.
If you're on a budget or just starring then you can't go wrong with the Wharfedale DX-2 5.1 Speaker System. The set is affordable, stylish and sounds fantastic.
At the other end of the price scale but equally impressive is the Q Acoustics 3000 5.1 Home Cinema Speaker System. While it is expensive, if you're building the ultimate home cinema, you'll want the best speakers and these are truly excellent.