Best 4k home cinema projector reviewed 2021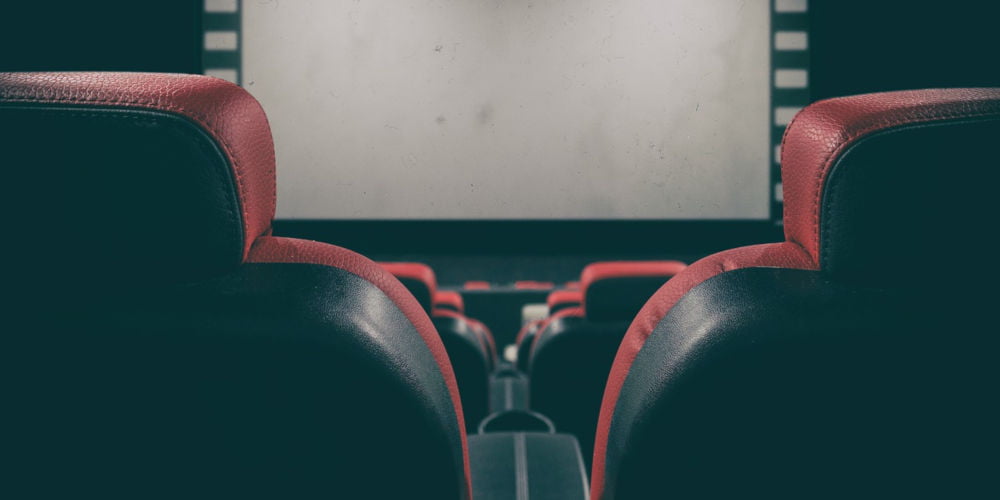 If you're building the ultimate home cinema then you'll want to use the best 4k home cinema projector as this will ensure your watching the highest picture quality.
Of course, selecting a projector that offers this picture quality isn't cheap. So if you're planning your first home cinema then read our reviews of the best projectors under £1000 or explore our complete list of projector review.
However, if you're upgrading from a lesser quality projector or only want the best, then you'll be excited by the options we've selected. Our aim to provide you with like-for-like comparisons, enabling you to purchase the best 4k home cinema projector for your situation and budget.
* Prices correct at time of publishing
Sony VPL-VW570ES Home Cinema Projector
Description
For a truly cinematic quality, consider the Sony VPL-VW570ES Home Cinema projector.
Combing 1,800 lumens of brightness with high dynamic contrast, the VPL-VW570ES produces exceptional 4K resolution images with incredibly lifelike colours. Watch 2D and 3D films, exactly how the director intended.
Sony's advanced SXRD (Silicon X-tal Reflective Display) panel technology delivers wonderfully clear and natural images, without jagged edges or visible pixels. Add to this an impressive 350,00:1 contrast ratio, colours appear deep and vibrant.
The onboard Reality Creation technology upscales every pixel of your HD Blu-ray Disc™ and DVD movies to near 4K quality. While Motionflow™ reduce blur yet maintains brightness, making it ideal for fast-moving sports content. Cinema purists can choose True Theatre mode to retain the original 24fps.
Picture Position Memory stores up to 5 different configurations, allowing you to tailor the viewing experience to the format. The days of having continually tweak your projector are over.
Designed around a long-lasting mercury lamp, each enables up to 6,000 hours of viewing time (in low mode). You'll spend less time and money on both maintaining and running your projector.
The limited connectivity options (2 HDMI, USB and LAN) will come as no surprise given the price as the Sony VPL-VW570ES Home Cinema Projector is designed to be used as part of an extensive home cinema set-up.
Pros
Pack full of the latest technology
Picture Position Memory
Long-lasting mercury lamp
Cons
Only 1,800 lumen of brightness
Limited connectivity
Conclusion
While there are plenty of cheaper UHD 4K projectors, the Sony VPL-VW570ES offers a superior resolution and therefore is a fantastic choice if you're building a high-end home cinema.
It isn't as bright as others on our list which limits its use to a dedicated cinema or gaming room. However, it isn't really designed for a lounge as it lacks multiple input options and has no built-in speaker.
That said, for the ultimate movie-watching experience, the VPL-VW570ES comes into its own. It's packed full of technology which ensures the best image quality regardless of the original resolution including Sony's advanced SXRD and Picture Position Memory.
If you have the budget and are building a dedicated room, consider the Sony VPL-VW570ES Home Cinema Projector. 10/10 (read our full review)
Optoma UHD370X Projector
Description
The Optoma UHD370X 4K UHD 3500 Lumen Projector is a compact unit, which creates a truly immersive experience with accurate colours and crystal clear details.
Offering 3500 ANSI lumens, the UHD370X delivers a super bright picture with sparkling contrast and true-to-life colours. Regardless of original picture quality, every image is displayed in full 4K. This projector is also High Dynamic Range (HDR) and 3D compatible.
Ideal for multiple uses including watching movies, TV and gaming, the UHD 4K picture quality provides 4 times the depth of normal HD images yet is can be easily fine-tuned to your preference. Faithfully reproducing the Rec.709 colour gamut, the international HDTV standard, you can watch media as the director intended.
Optoma's PureMotion technology is built into the UHD370X. This advanced motion control processing eliminates motions blurring or image judder.
The Built-in media player replaces the need for a laptop or PC. Simply load the media to a USB stick, plug it in and sit back and enjoy on the big screen.
While there's an integrated speaker, you likely have the budget to install a proper 5.1 or 7.2 surround sound system. However, it's a worthwhile extra.
As you'd expect, the Optoma UHD370X offers a range of connectivity including HDMI ports, VGA port, USB ports, and audio in/out. The USB-A port can be used to power an HDMI, such as Google Chromecast.
Installation is simple thank to a built-in 1.3x zoom and vertical lens shift. Both technologies allow for a wider range of projector placement possibilities and screen size options.
Pros
4K UHD image quality
Built-in media player
Low Noise
Cons
Build quality seems very plastic
Little Keystone correction
Conclusion
Displaying a clear, bright image in a range of ambient light levels, the Optoma UHD370X is ideal for a home cinema or gaming room. It offers a superb picture resolution across a range of media formats including HD and 3D.
It does suffer from limited HDR when compared to a TV. However, the 500,000:1 contrast range ensures a superb picture rich with detail. With 3500 lumens of brightness, images are lively and full.
While you might not use the built-in media player or the speaker, both are welcome features, especially if you're investing your budget into a projector. The connectivity is good with plenty of options including an audio input and output.
The Optoma UHD370X is fairly quiet, easy to set-up and affordable. 9/10 (read our full review)
BenQ W5700S Projector
Description
The BenQ W5700 projector offers true 4K HDR for that authentic cinema experience, albeit from the comfort of your home.
Out of the box, the W5700 delivers deliver an impressive 100% DCI-P3 digital cinema colours. It's 8.3 million pixels ensure a true 4K UHD resolution with crisp image details thanks to its built-in Ben-Q HDR-pro technology.
Since 2019, it has been built around 4K DMD chip from Texas Instruments. This new chip reduces the light grey border often found on first-generation 4K DLP projectors by 50%. This space is now filled by the projected images, creating around 20% more screen surface than before.
The W5700 also provide HDR10/HLG support and dynamic iris, creating superior 4K content experience. Watch your favourite movies as directors envisioned with awe-inspiring picture resolution.
Offering several discrete and optimized movie modes, you can tailor your viewing experience to the film. Enjoy a greater contrast range, which brings out every detail from 4K Blu-rays as well as streaming content.
The W5700 is designed to work within a variety of rooms thanks to its H/V lens shift and 1.6x zoom. In Eco mode, the lamp can last up to 10,000 hours, reducing both maintainance and running costs.
Configuring it is straightforward, regardless of your space. And with a range of HDMI and USB ports as well as two audio output (optical and mini-jack), connecting the W5700 is simple, despite your existing set-up.
Pros
Texas Instruments' 4K DMD chip
100% DCI-P3 digital cinema colours
Two audio output (optical and mini-jack)
Cons
Only 1,800 lumen of brightness
Conclusion
Delivering exceptional colour accuracy and stunning image quality, the BenQ W5700 projector represents superb value for money.
Designed for a dedicated home cinema room, it lacks enough brightness (only 1,800 lumens) to compete with ambient daylight. That said, in a dark room, it produces exciting, vibrant images across 2D, 3D and streaming content.
It offers more connectivity than others on our list yet is still limited to 2 HDMI ports and 3 USB. That said, this shouldn't matter as you'll likely be using an AV receiver. It does offer 2 audio outputs but again, it's unlikely you'll use them.
Well designed and built, the BenQ W5700 is ideal for a home cinema. It boasts an impressive image accuracy and many useful features. 9/10 (read our full review)
Viewsonic X10-4K Projector
Description
Ideal for smaller rooms, the Viewsonic X10-4K UHD Smart LED Projector has a short throw and Harman/Kardon speakers.
As a portable unit, the X10-4K features an easy to carry handle and built-in speakers which make it excellent for a home cinema room as well as the back garden in summer.
Offering 2,400 LED lumens of brightness, it performs well in dark or slight ambient daylight. Images appear crisp with the native UDH 4K resolution and 125% rec. 709 compatibility. Plus, there's also support for both HDR and 3D content.
What makes the X10-4K ideal for home or garden use is its 0.8 short throw ratio. At a lens to screen distance of 1.77 metres, it projects a 100-inch image. There's no need to compromise on screen size.
While in the home, you might feed the projector from an AV receiver, the built-in Harman/Kardon speakers allow you to enjoy sports or movies outdoor without being hampered by the need for additional equipment.
The built-in Wi-Fi makes streaming your favourite content simple and uses aptoide, an app centre for all your entertainment needs. Another fantastic option is voice control, out of the box it works with Amazon Alexa and Google Assistant.
Use your smartphone or tablet to stream content via Bluetooth and enjoy its impressive speakers. Fantastic for family BBQs before film night! You'll enjoy years of watching films, TV and games, thanks to the 30,000-hour lamp life.
In terms of connectivity, you can use most media players, computes and mobile devices thanks to 3D HDMI ports, USB ports, micro SD card reader and audio in/out. As an added bonus the X10-4K comes with a DMI cable, remote, power cable and Wi-Fi dongle.
Pros
30,000-hour lamp life
Wi-Fi dongle included
Voice control ready (Amazon Alexa and Google Assistant)
Cons
Only vertical keystone correction
Most Apps require a mouse
Conclusion
If you're looking for a versatile 4K projector for the home then it's worth considering the Viewsonic X10-4K Projector. And while it may never match the big named brands in terms of picture quality, it does offer far more options.
Built using a LED lamp rather than a bulb, it's much brighter than the 2,400-lumen figure. Also, it lasts up to 3 times that of a traditional bulb. This provides a substantial reduction in running and maintenance costs.
In terms of extras, it does offer built-in speakers, Wi-Fi and media player. You're also able to stream content from your phone or tablet and control it using an app and voice control.
While the Viewsonic X10-4K may not be designed purely for home cinema enthusiasts, it ideal for those who want a portable device with plenty of extras. 8/10 (read our full review)
Epson EH-TW7400 Home Cinema Projector
Description
The Epson EH-TW7400 projector offers crisp, clear images, high contrast ratio and long lamp life. It comes with a 2-year warranty on the projector and 1-year on the lamp.
Packed full of the latest technology, the Epson EH-TW7400 projector is an impressive 4K UHD display. It supports Full HD, UHD BD and HDR content and is 4K ready. It's particularly high 200,000:1 dynamic contrast ratio, enables you to experience even the tiniest detail, even in the shadows.
With 2,600 lumens of brightness, the 3LCD technology allows you to enjoy vivid colours while avoiding the 'rainbow effect'. Frame interpolation and Detail Enhancements ensure every movie is sharp and smooth.
Virtually silent (31 dB in normal mode) and with a long lamp (5,000 hours in Eco), you can enjoy watching a movie per day for 7 years before needing to change the bulb. These all contribute to low maintenance and running costs.
The built-in 2.1x optical zoom, vertical and horizontal keystone correct and powered focus, allow for a painless installation process. As does the connectivity which includes 2 HDMI ports, VGA, USB ports and LAN.
The onboard software allows you to save up to 10 of your favourite formats, so you can easily switch setting and always view films in the correct aspect ratio.
Pros
2,600 lumens of brightness
3LCD technology
Save up to 10 settings presets
Cons
Limited connectivity
Not full 4K
Conclusion
While technically not a 4K projector, the Epson EH-TW7400 does support the format. Connect your 4K blu-ray player and enjoy UHD images. If you're looking for a projector with a native 4K resolution it's best to skip this.
Putting this confusion to one side for a second, the EH-TW7400 is well designed and built. It's 3D ready and upscale all images to almost 4k quality. Epson has created a device which is painless to install and set-up, despite its limited connectivity.
The built-in Wi-Fi allows you to stream content directly from your smart device using Epson's iProjection app. This app can also be used to control instead of the remote. That said, the remote is well designed and helpful during set-up.
If you can't quite afford a true 4K projector but still want the best resolution for your budget, then the Epson EH-TW7400 is worth considering. 8/10 (read our full review)
What's the best 4k home cinema projector for your home cinema?
All of our the 4k projector on our list are fantastic options.
If you're looking for the best 4k home cinema projector and have a sizeable budget, then buy the Sony VPL-VW570ES.
However, if you can't afford to spend north of £7,000, then the Optoma UHD370Xand BenQ W5700S are superb units and offer fantastic value for money.
If you're looking for a more portal solution but don't want to comprise on image quality, then consider the Viewsonic X10-4K Projector. It's packed full of useful extras and is highly affordable.