What's the best Z-Wave hub for a smart home?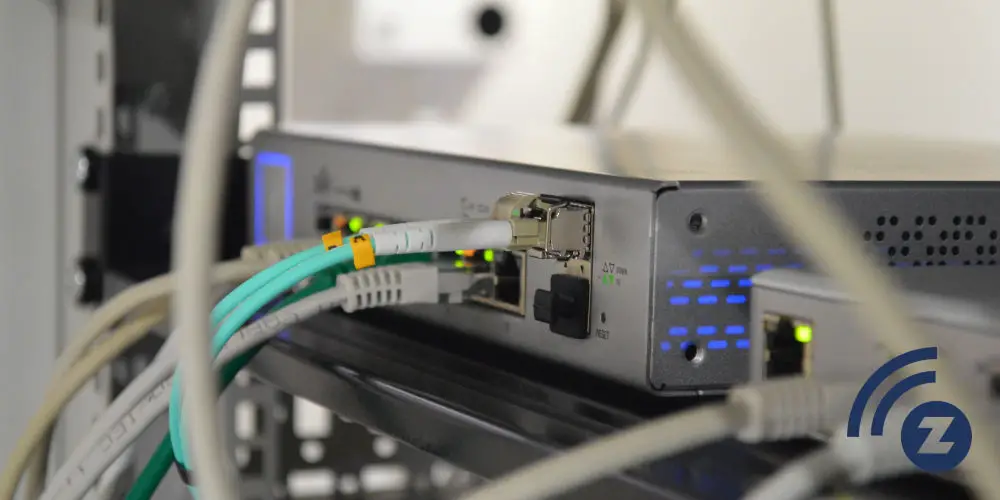 At the heart of every Z-Wave smart home system is a hub. It acts as the brain that sends and receives messages from devices and control, as well as ensuring presets and complex automation takes place on cue. With plenty of hubs available, our aim is to find the best Z-Wave hub.
Every Z-Wave hub offers something a little different. Some plug into a computer, instantly adding the option of automating your home. Others are stand alone devices that plug into a Wi-Fi router, allowing you to control your smart home system from anywhere.
Choosing the ideal Z-Wave hub for your home can be tricky, especially if this is your first system. So before you rush out and buy any old gateway or controller, it's worth creating a list of what you'd like to automate and the devices you need to make it happen.
With this list, you'll know how many devices your ideal hub needs and what outcome you want from a programming perspective. Doing this simple step will make the entire process easier and allow you to find the best Z-Wave hub for your home.
With that in mind, we've selected six of the best Z-Wave hubs on the market. All offer something slightly different, allowing you to build a custom system that matches your requirements without breaking the bank or giving you access to a load of unnecessary features.
* Prices correct at time of publishing
Athom Homey Pro
Description
The Athom Homey Pro works with 7 different wireless technologies: Zigbee, Z-Wave, WiFi, Bluetooth, Infrared, 433MHz and 868MHz. You can use thousands of devices and services with Homey's open platform.
As Homey works with so many different devices (50,000 plus), you are never locked into a single system or brand. So, you're able to use the devices you want, not what a manufacturer tells you to. Using Homey Apps, you can integrate new devices with unparalleled speed.
Use the free Homey smartphone app to easily manage, control and automate your home. Setting up devices, creating scenes or inviting new users, can be done from anywhere in the world. You can even use Amazon Alexa and Google Assistant to control your system.
While Z-Wave has a hard limitation of 232 devices in a Mesh network, you can always add additional devices on top so long as they use a different protocol, such as Zigbee or Wi-Fi.
Pros
Works with 7 different protocols
Future proof as uses an open App platform
Make devices work together via simple-to-make Homey Flows
Cons
No wired LAN connectivity
Limited support
Conclusion
As a future proof hub, the Athom Homey Pro is advanced. It allows you to create a smart home using multiple different protocols. And yet it's easy to programme, thanks to an open App platform, support for IFTTT, and simple-to-make Homey Flows for easy programming and integration.
But there are a few negatives. The support is limited to forums as Athom doesn't manufacture devices. So, if you encounter a problem, it's down to you to sort. The hub has no Ethernet port for hardwiring it into a Wi-Fi router, so might not be as stable.
It's easy to see the appeal of the Homey range and why so many professional installers hate it. That said, it won't replace Control4 or Crestron any time soon. But does provide a way to build a system using the devices you want to, rather than sticking to a single brand. 10/10
Fibaro Home Center 3
Description
Built around a Quad-core Arm Cortex A53 (1.2GHz) with 2 GB of ram and 8 GB of storage, the Fibaro Home Center 3 is a Z-Wave 500 series device that can control up to 232 devices. The luxurious case is made from soft-touch plastic.
With built-in Wi-Fi, you can easily connect to your router without using an Ethernet cable. If you'd prefer to hardwire it to your router, it has a 10/100 Base-T Ethernet socket. Fibaro Home Center 3 also works with Bluetooth Low Energy (BLE).
You can use an App, website and voice control to operate the system. With three ways to build scenes, it's highly flexible, allowing you total control of your smart devices. Plus, Fibaro sells a range of controllers, including Swipe, KeyFob and The button.
The Home Center 3 saves back-ups to the Fibaro cloud and local internal drive, ensuring your system continues to work.
Pros
Control up to 232 devices
Extensive programming options
Saves back-ups to Fibaro cloud and local drive
Cons
Expensive
Complex to programme
Conclusion
As Fibaro's most advanced hub, the Home Center 3 is ideal for building a home automation system. It is expensive. Due to how Fibaro have programmed it, you could spend hours configuring it to work exactly as you want it to as it offers complex and sophisticated programming.
While such a level of programming flexibility can be seen as a double-edged sword, we'd rather have more options than fewer. That said, for some Fibaro will be overkill as it will be like using a sledgehammer to crack a Walnut.
If you're serious about automating your entire property and are set on the Z-Wave, you should consider the Fibaro Home Center 3. 10/10
Aeotec SmartThings Home Hub
Description
Aeotec has taken over the manufacture of the Samsung SmartThings hub as the company pivots to being more of a smart home protocol, rather than a device manufacturer. That said, the Aeotec SmartThings hub looks identical to the original Samsung hub, just with a new logo.
The SmartThings hub sends and receives commands from up to 231 linked devices. The hub connects to a Wi-Fi router, allowing devices to be controlled from anywhere, using either the SmartThings app or an online portal. You can also use Alexa or Google Assistant with the system.
It's programmed to work with Z-Wave and Zigbee protocols, allowing you to build an extensive home automation system. But, that's only half of the story. Samsung keep release appliances with the SmartThings technology already built in, allowing you to control even more devices in your home.
Pros
231 linked devices
Works with both Z-Wave and Zigbee protocols
Control a range of Samsung appliances
Cons
Limited programming options
Buggy app releases
Conclusion
Judging the Aeotec SmartThings hub as another Z-Wave gateway slightly misses the point. It works with both Z-Wave and Zigbee protocols. Plus, the technology is built into an ever-growing range of Samsung appliances, making it easier to create a fully connected home.
The Samsung SmartThings isn't as advanced as Fibaro from a programming standpoint. If you're not concerned about being able to create complex sequences and presets, this Aeotec hub might be ideal.
It also has a low device limit than the Fibaro Home Center 3, so you'll want to bear that in mind when calculating the number of devices you intend to add to your smart home system. 8/10
Aeotec Z-Stick Gen5+
Description
If you're techy and want to create a Z-Wave hub using either Raspberry Pi, Windows, Mac, or Linux, you should consider buying the Aeotec Z-Stick Gen5 Plus USB. It's a highly affordable gateway that's also very flexible.
It offers an easier device setup than the standard Z-Stick Gen5. And now supports SmartStart device installation when used with compatible software to connect Z-Wave devices simply by scanning compatible QR codes.
With improved security, this Plus edition of the Z-Stick offers Z-Wave Security 2 (S2) encryption and is 50% faster than the standard Gen5. If you're using Z-Wave Plus devices, it can update firmware wirelessly (OTA).
The Z-Stick Gen5 Plus is compatible with Z-Wave enabled, home automation software, including Home Assistant, Home Seer, Indigo 7, OpenHab, and OpenHab2. No software included.
Pros
Z-Wave Plus hub
Superior security and speed
Highly configurable
Cons
Require additional hardware and software
You need programming experience
Conclusion
For the majority of people, installing the Aeotec Z-Stick Gen5 Plus is beyond their technological abilities. however, with some basic programming knowledge and time, you'll find that it's a highly configurable way to run a Z-Wave system in your home.
It's ideal if you want to create a completely secure, local network without needing or using cloud-based services. The Aeotec Z-Stick range are faster and more robust than other hubs. But you do need to know how to set it up properly or have the time. 8/10
Hubitat Elevation C-7 Hub
Description
The Hubitat Elevation C-7 Hub connects with many popular Zigbee, Z-Wave and Lutron smart devices. The hub now supports Iris V1 devices. With mobile app for iOS and Android, you can check on your system from anywhere.
By combining the advantages of local automation processing with cloud connectivity, Hubitat's innovative Hubitat Elevation hub ensures personal data privacy and is more reliable and responsive than competitive cloud-based solutions.
After one time setup, no internet connection is required to use the hub. So, you can avoid latency and delays. Gain peace of mind by not relying on the cloud. Hub connects to local area network via the included Ethernet cable.
It works with both Z-Wave and Zigbee protocols, allowing you to easily automate your home. With over 12 built-in apps, you can create and manage automations, including Rule Machine, Hubitat Safety Monitor, Simple Lighting, Mode Manager and Hubitat Dashboard.
Pros
Supports Z-Wave and Zigbee protocols
12+ built-in apps
Advanced programming capabilities
Conclusion
As with the Aeotec, this Z-Wave gateway isn't for beginners who have never set up a smart hub or have no programming knowledge. The learning curve is too steep compared to other options. And while there's plenty of documentation and support available, you need to start with a basic understanding.
The Hubitat Elevation C-7 Hub uses local processing vs cloud processing, and so is very fast with little latency. It enables you to programme quite advanced automations using rules and sensors.
If you're moving away from SmartThings and understanding WebCore, you can painlessly port all of your rules and sensors to Hubitat. Otherwise, you'll need to learn how to programme it from scratch. 8/10
And the best z-wave hub is?
In our quest to find the best Z-Wave hub, two stand out: the Athom Homey Pro and the Fibaro Home Center 3.
The Athom Homey Pro covers a lot of ground as it works with multiple protocols and is easy to programme. Very few hubs are as flexible as the Homey Pro, and so it's an excellent choice.
As die-hard Fibaro fans, you might assume we're a little biased. Not the case! What we like about the Fibaro Home Center 3 is it's allows you to build a complex and sophisticated home automation system with ease. Fibaro also offers a superb product range, making the job even easier.