Should you invest in Lightwave PLUS?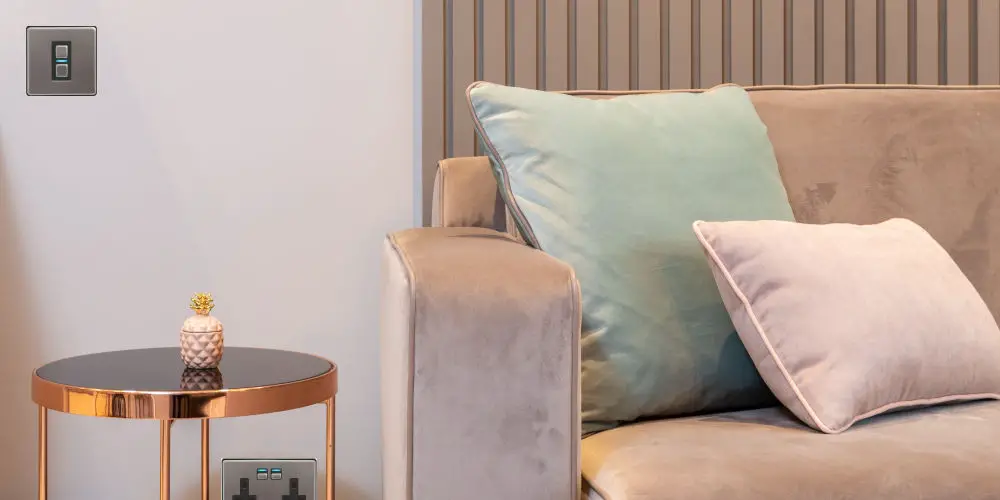 Lightwave recently launched a paid membership programme called PLUS. The idea for Lightwave PLUS dates back a few years when it was mentioned in an annual report. However, the scheme isn't without controversy. Many consumers find this new service confusing or a rip-off.
As a fan of the Lightwave smart home system, we wanted to provide an in-depth and unbiased look at PLUS, enabling you to make an informed decision. We'll cover if you need to buy a membership, the benefits and whether it provides value for money.
What is Lightwave PLUS?
Lightwave PLUS is a paid membership scheme that offers several additional benefits and features on top of those currently offered by Lightwave products. Designed to be affordable, it costs £8 per month or £80 for an annual membership.
As part of becoming a member, users can enjoy extended warranties, expert assistance, and exclusive rewards, amongst other benefits. We'll cover the full list in the next section.
What led Lightwave to develop PLUS?
If you've followed Lightwave for a few years, you'll know they started as LightwaveRF. Fast forward a few years to 2017, and they released the second generation of products and dropped the RF from the name.
August 2021 saw the launch of v5.0 firmware. Every Lightwave device in the Smart Series range received new and improved features. Many existing users were delighted by these upgrades.
Following two years of development, extensive user testing and input from installers, customers and other partners, Lightwave released the PLUS scheme to the market.
It offers an additional level of customer and technical support that is optional yet allows Lightwave to maintain existing features and high levels of product support. You could see PLUS as a way for them to fund future products and software.
What benefits does the scheme offer?
By joining PLUS, you can access numerous extra benefits and enhanced support. Here are a few of these benefits.
System backup and restore
Trust the Lightwave servers to protect your data with automatic backups. These include system configuration data, including devices, automation, users, zones and rooms. You can restore any of this system data quickly.
Also, you can transfer this data to a new Link Plus hub in minutes.
5-year extended warranty
You also get an extended product warranty of five years on your Smart Series devices. If one of your devices develops a fault and needs replacing or repairing, Lightwave will quickly take care of it.
Custom multi-press triggers
As part of the subscription, you unlock more features, including custom multi-press triggers. Each button can trigger a selection of actions, such as adjusting the central heating and turning lights on or off.
Custom button mapping
Customise the order and location of each lighting circuit with any of their smart dimmers. On a multi-gang smart dimmer, you can arrange each pair of buttons to act as you want, regardless of how each circuit is wired into the dimmer.
Custom dimming profiles
Customise the dimming attributes of each lighting circuit in graphical form based on brightness over time. Zoned lighting is a superb way to add a splash of professional lighting design to a room.
13-month event history
Use the system to measure your carbon footprint by tracking your energy consumption over the previous year.
Priority member support
Members can book appointments with a team of highly qualified smart home experts who can help with several services, including installing, configuring and troubleshooting.
Smart Home Health Checks
You can book one-on-one sessions with a Lightwave expert to assess the health of your smart home system. They'll also provide tailored advice on how to maximize your automation system.
Smart Rewards Scheme
Members accrue reward points against new product purchases and membership fees. You can use reward points at any time on any new Lightwave product.
Why is it controversial?
For many reasons, Lightwave PLUS is controversial as users don't want to pay for additional support, especially as they have already spent thousands buying Lightwave devices. However, this is only part of the story.
Only UK focused
As a niche brand, Lightwave largely focuses on the UK market, limiting its potential customer base. Compare this to Fibaro, which offers products for the US, UK and EU markets, and you'll quickly realise that Lightwave is a small fish, despite their recent addition of some EU devices.
Due to their small size, one way to increase revenue is to charge for additional features, extra support and extended warranties. While some of this makes sense, such as the longer warranties, many users see this as Lightwave being opportunistic.
Limited product range
Compared to the Z-Wave protocol, Lightwave seems very limited. While they would argue that their products cover the essentials of home automation, some wish for more products or an easier way to integrate third-party devices into the system.
Paying for advice
Another issue is paying for advice on top of buying devices. What made the first generation appealing was the low device cost. The trade-off was that the original system didn't offer two-way communication, advanced features or sophisticated configuration.
That said, users understood the system's limitations and were happy to work within them. Lightwave was and is a fantastic option for automating the essential functions of a home.
The second-generation products are far more expensive but offer two-way communication, additional features, and more options for configuration. They now compete directly with Z-Wave, Fibaro and SmartThings.
Many users have already spent thousands buying Lightwave devices and don't want to pay for seemingly pointless or limited extras. Some believe Lightwave should already freely offer the benefits of PLUS as any price is too high.
Also, unlike other home automation brands with a global user base and multiple forums, there's only limited Lightwave support. If you can't find an answer online, your only options are to experiment, email Lightwave, or talk to an installer who might charge you.
Poor historic support
Online, you can find mixed reviews of the historic Lightwave support. It ranges from fantastic to people still waiting for email replies months later. Users want excellent support for free as a reward for making a sizeable investment.
Lightwave has improved customer service over the years. Hopefully, PLUS builds on this commitment to invest in helping the end user no matter what.
Unique extra
It's unusual for a brand to charge extra for support or an extended warranty. Many brands offer a free upgrade for registering products online. So, in this sense, Lightwave is trying something unique. We'll have to wait and see if this gamble pays off.
Is Lightwave PLUS worth it?
It's hard to justify the cost of Lightwave PLUS, especially as no other leading home automation brand offers a paid membership scheme. As a new scheme, it might be worth waiting a few months before joining.
Lightwave could offer a year of PLUS membership if you spend a certain amount, as this would hook users in.
For some, Lightwave PLUS is a great way to maximise their investment. Not to mention getting exclusive access to new products before they are released.
In any case, it will be interesting to see how Lightwave develops its PLUS programme.