Lightwave vs Z-Wave: Choosing a home automation system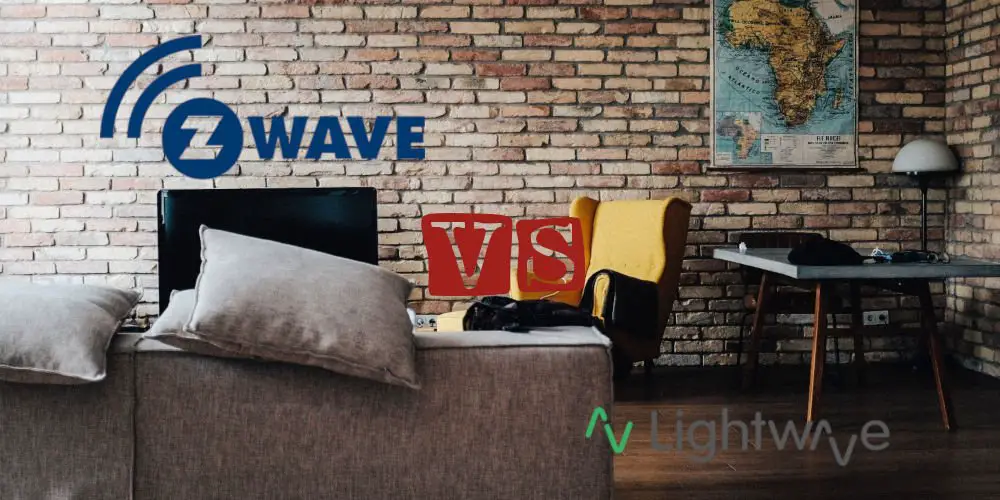 Having covered both Lightwave and Z-Wave smart home systems in-depth and being complete home automation nerds, it's worth figuring out which is better. It's a simple case of Lightwave vs Z-Wave!
While both essentially offer the same options for home automation, they solve problems differently. Each system's technology has its benefits as well as bad points, which makes it hard to compare them.
We'll start with a brief history, then explore how each system works and some current products. Finally, we'll try and answer if Lightwave or Z-Wave is better, once and for all!
Lightwave
History
Since forming JSJS Designs in 2008, John Sinclair and John Shermer have transitioned from building home automation solutions for the disabled to releasing products for the general consumer market.
Before they rebranded as Lightwave, they teamed up with B&Q to release the HomeEasy range. They also partnered with Siemens on a system that would become the basis for the first generation of LightwaveRF products. They've since dropped the RF and are simply known as Lightwave.
How Lightwave works
Simply put Lightwave uses wireless technology to enable users, control over a range of household devices. As wireless technology is widely used and highly affordable, it makes perfect sense to incorporate it into home automation products.
This simple, low-cost wireless technology is used to transmit commands to individual Lightwave devices. While this method is more than sufficient for most applications, it does not have the advanced features of a mesh network technology such as Z-Wave. But more on that later.
However, Lightwave has tried to address this shortfall with 2-way communication in its second generation.
Is it DIY friendly?
If you're good at DIY then there are virtually no installation costs and many products can be retrofitted. Many home automation systems require one of their dealers to install the system, but not with Lightwave.
The power sockets and lighting switches are easy to install and come in a range of cool finishes. Once installed, each device needs to be paired with the hub and the app. This is also really easy to do.
Current products
The current range of Lightwave products includes power sockets (single and dual gang) and lighting switches (single, double, triple, quad). As well as a heating system, which is made up of TRV valve controls, a boiler switch and a thermostat.
Doorbells, several sensors, and relays are also available.
Downsides
There are a few limitations to Lightwave, hence why the devices are cheap to buy. The first is the sockets are designed for the UK market and so don't work outside the county.
The range, as devices can't talk with each other, the hub has to tell each individual device what to do. This limits the range to 15 metres indoors.
Third, up to 100 devices can be used in a Lightwave network. Each device can be paired with only 6 controllers or sensors. The device limit comes down to a lack of controller memory rather than of Lightwave technology itself.
Z-Wave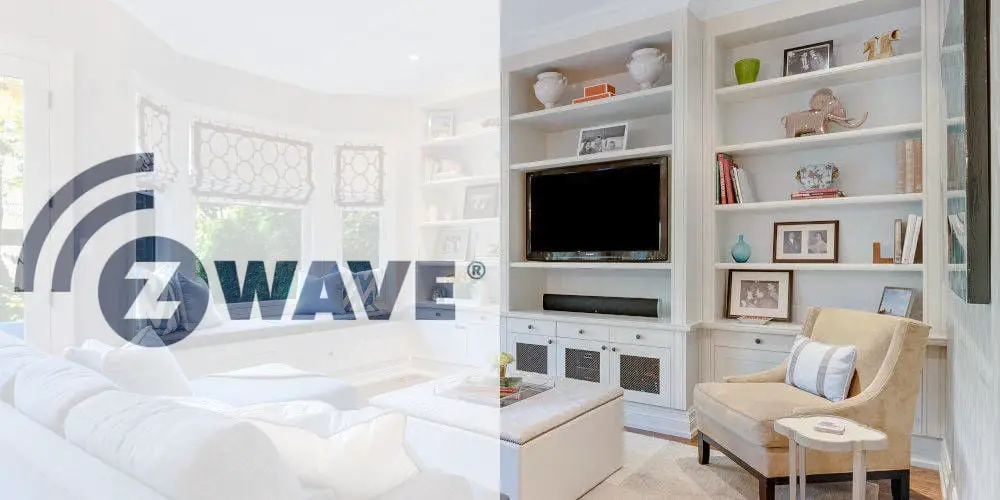 History
Dating way back to 2001, Z-Wave is approaching 20 years. Created by a Danish company named Zensys, the Z-Wave protocol is a unique way to control the home.
Zensys started building a lighting control using the protocol. Over the years they developed a proprietary chip that enables control via a Z-Wave system. Then they set about to licence the chips.
To put into perspective how impressive Z-Wave is. Only 6 products used this technology in 2005. Fast forward to 2018, and the number is well over 2000.
How Z-Wave works
At the heart of the system is a proprietary system on a chip (SoC). This uses an unlicensed frequency band in the 900 MHz range. The protocol has a much bigger range than Bluetooth and is a lower power alternative to Wi-Fi.
In simple terms, Z-Wave uses a mesh network where each device can talk to each other. As devices talk to each other, they can repeat messages and also acknowledge they've received messages.
As devices have a 30-metre range, the network can adapt itself to ensure signals are routed in the best possible way to avoid any 'dead-spots'.
Is it DIY friendly?
While there are some retrofit products on the market, most devices are plug-in and play. This means anyone can easily install and configure a Z-Wave system. Although you do need to pair devices to allow them to work as part of a system.
Current products
With over 2,000 products, it's likely there is a product to control almost every function in your home and garden!
Some brands, for example, Fibaro offer a complete solution with a hub, app, sockets, and heating control. Read our comparison between Lightwave vs Fibaro.
There's a range of controllable light bulbs, screw-in lighting as well as dimmer sockets. Fibaro produces modules that sit behind the existing light switch in its backbox.
Also, plug-in power sockets are available as are a range of sensors, relays and controllers. There's even a Yale Z-Wave door lock that uses both traditional keys and a keypad.
If you're looking to control heating then there's a range of products for that from boiler switches, smart thermostats and smart TRV.
There are even robotic vacuum cleaners and other smart appliances that work with Z-Wave!
Downsides
There are very few downsides. While only limited retrofittable products are available, the market does seem to be shifting in this direction.
In theory, the Z-Wave protocol ensures all devices with the chip play nicely with each other. However, some require a bit of TLC to get them working in harmony.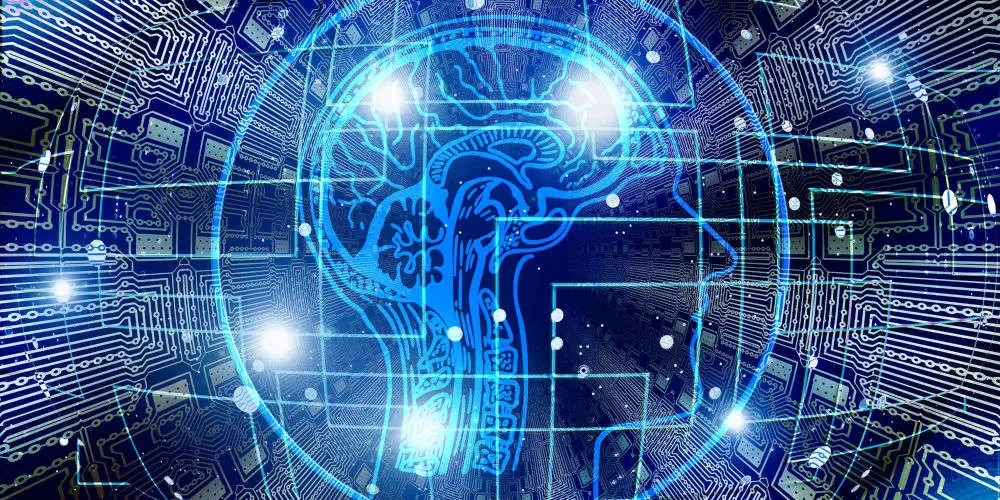 Lightwave vs Z-Wave
So that gives you an overview of each of the home automation systems. But which is better? Let's compare Lightwave vs Z-Wave.
Lightwave
Starting with Lightwave, we like how simple it is to use. There's a range of home automation starter kits available including one which uses a remote and plug-in power socket to enable basic control.
As a system, they have developed over the last few years with the introduction of the heating system and generation 2. The release of Gen 2 changes the game somewhat with two-way communication and a new hub, which can handle up to 200 devices and also integrates with devices using IFTTT (if this then that).
With all that said, it's a closed system that is still quite basic and only available in the UK. So if you're looking for a simple and affordable way to automate the bulk of your home, then Lightwave is the system for you.
Z-Wave
As an open system with over 2500 products available, Z-Wave can be as simple or complex as you need to. And with products available worldwide, no matter where you are, you can use Z-Wave in your home.
As the system uses two-way communication forming a mesh, the system range and control available is superior to Lightwave.
Z-Wave largely uses plug-in and play devices, a factor we dislike purely from an aesthetic point. So Lightwave wins on this point.
Winner of Lightwave vs Z-Wave?
There's no clear winner in Lightwave vs Z-Wave as they offer a different way of building a home automation system.
If you're looking for a basic system that's affordable and aesthetically pleasing, then go with Lightwave.
However, if you want a system that offers nearly limitless possibilities and one that can grow as you gain more confidence using home automation and has a wide product range then choose Z-Wave from the outset.
Hopefully, that answers your questions about Lightwave vs Z-Wave!