AV receiver buying guide: Which is right for me?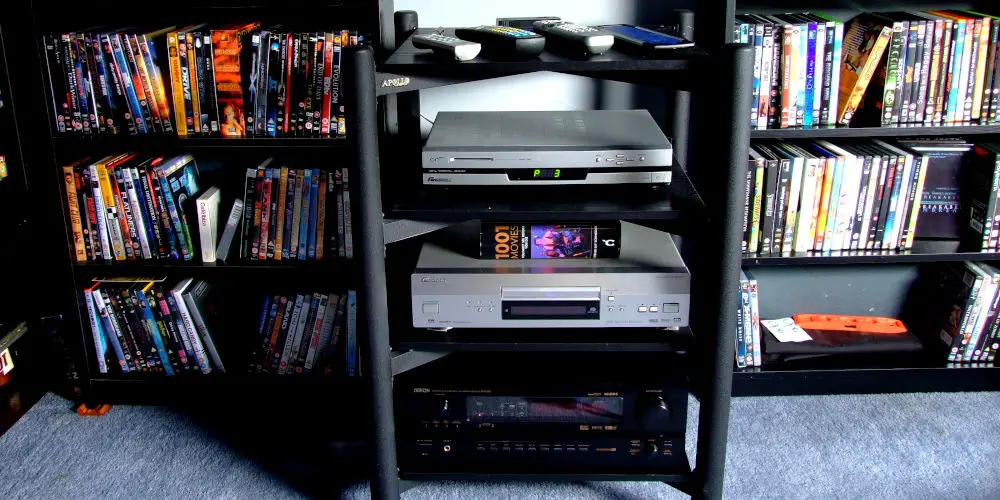 At the heart of most home cinema rooms is an AV receiver, which is the brains of the operation. In this AV receiver buying guide, we'll explain why you need one, how they work, and what options you have available. Plus, we'll highlight a few of our favourites.
What is a Receiver?
Simply put, this device combines and distributes multiple audio and visual signals.
For example, in your cinema room, you might have a 4k projector, Blu-ray player, Google Chromecast and some speakers. Connecting all of these into a system would require a mountain of cables, if possible at all. Not to mention how complex controlling it all would be!
An AV receiver (or a home theatre receiver) processes both audio and video signals in one location. It then distributes the audio to your speaker set-up and the video to your projector or TV. You no longer need loads of cables or multiple remotes.
Typically, an AV receiver consists of multiple AV inputs, an AM/FM radio tuner and a DAB radio tuner. It has a preamp and distribution matrix to process incoming signals and send them to the appropriate output. Most also include a multi-channel amplifier to power speakers.
Physical Size
It might seem weird to discuss size and weight, especially as you probably don't consider these factors when buying any AV equipment. However, unlike most pieces, AV receivers are bulky and heavy. So you need to bear these in mind when deciding where to house your unit.
Even if you're replacing an existing unit, the new one may be bigger or heavier than your current one, meaning you might have to rearrange your equipment rack or buy a bigger one.
As an amplifier, they produce quite a bit of heat, meaning you can't tuck a receiver up against a wall or other suffice. Part of ensuring your new unit fits is measuring the space and adding some breathing room for ventilation in your calculation.
Not to mention, leaving enough space for the several types of AV cables you'll need. You might not be rewiring that often. However, it's worth spending time to neaten wires in the first place when you do have to change a cable or add a new device. Also, leaving space behind the unit makes swapping cables easier.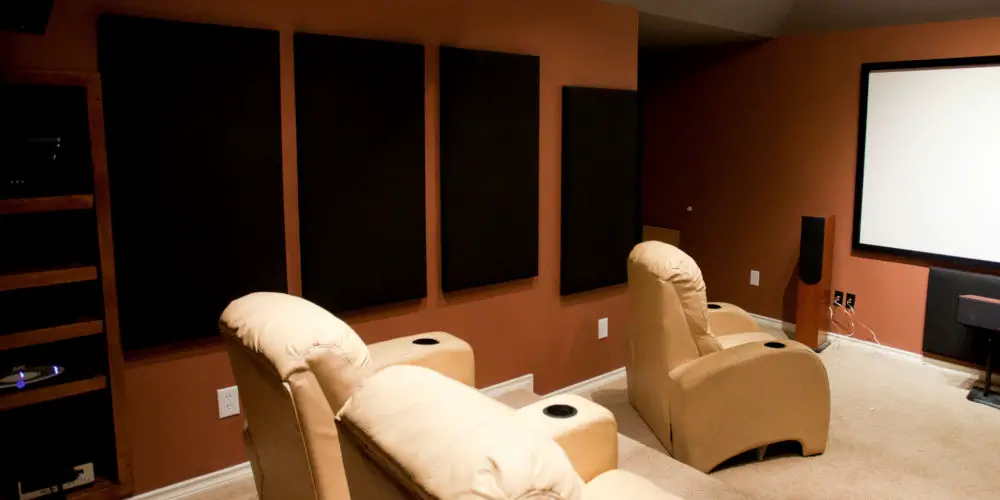 What equipment will be connected to the AV Receiver?
Before you rush out and buy any old receiver, first consider what devices will need to be connected and controlled by it.
If you enjoy listening to music, then you'll need a unit with a few audio channels for your CD player, turntable and smartphone to stream music. Also, you'll want a receiver that sounds great with stereo speakers and a subwoofer rather than offering a surround sound experience.
On the other hand, if you enjoy watching movies, then you'll want a surround sound experience (even if you can't currently afford all of the speakers) and more AV inputs for Blu-ray players, Hard discs, smartphones and streaming devices.
So, consider both your current requirements and plans before buying an AV receiver.
How many inputs?
Each of your devices needs a different input. So if you have a SKY box, Streaming stick, Blu-ray player and games console, then at a minimum you'll need 4 inputs. That said, it's worth having at least one spare input as this creates room for you to expand if you so wish.
Your speaker set-up
Just as each device needs a separate input, so do speakers and subwoofers each requires a discrete output. We refer to the number of speakers an AV receiver can handle as channels. For example, a 5.1 channel AV receiver can supply audio to 5 speakers and 1 subwoofer.
There are plenty of different speaker configurations from stereo to 2.1 to 7.2.2, and you're only limited by budget and space! That said, you'll want to ensure you match the amplifier to the speakers for the best possible sound and without issues.
Your display
Finally, you need a device to display the images. You have two choices, either TV vs projector. Both have good and bad points, there's no right answer. That said, you want to match your media players, receiver and display as this will allow you to enjoy the highest possible resolution.
For example, using an HD projector and an old receiver to play a 4k Blu-ray, will be disappointing as the quality will be poor. On the other hand, playing an old DVD using a 4k AV receiver and 4k projector will produce a superb result with vibrant colours.
What kind of Video inputs and output do you need?
Video inputs
Now you have a clear idea of how many devices you'll be connecting to your AV receiver, you can turn your attention to which kind of inputs you need.
Most of your devices will have an HDMI output. They are the standard for transmitting high-quality audio-video signals and found on Blu-ray players, game consoles, set-top boxes and streaming devices. So, ideally, you want a receiver with a few HDMI inputs.
If you plan to use older devices such as classic game consoles, DVD players or VCRs then you'll also need some component or composite inputs. Component inputs consist of red and white (audio), and yellow (video) phonos. A composite input also has blue and green phonos for higher resolutions.
You'll want to double-check your devices and your intend AV receiver to ensure you have enough of the right inputs before you buy. Again, it's worth having a spare input or two as this allows flexibility.
Video outputs
Typically most units offer two HDMI video outputs to feed your projector or TV, or both. If you have a bar area in your home cinema, then you might want to run a screen behind it and having a second output allow you to do so. That said, you might only need a single video output.
You'll want to ensure your receiver offers the highest possible video resolution output for the best viewing experience. Even if you're not using a 4K TV or 8K projector, having an AV receiver which is upscaling content to 4k, will ensure you're watching a superior image quality.
Another element to consider is your display's HDMI version. HDMI 2.1, the latest and highest quality transmits more images per second (refresh rate), resulting in a smoother picture, which is noticeable on action scenes, video games and sport.
What kind of Audio inputs and output do you need?
Audio inputs
The majority of your devices will transmit audio and video using a single HDMI output. But if you enjoy listening to music, then you might want a few audio-only inputs to be able to connect a CD player or turntable or even your smartphone to stream songs from the multitude of places.
Typically, you'll find that your receiver offers both RCA phonos (red and white) and optical inputs, allowing you to connect a few audio-only devices. Optical cables transmit audio signals digitally via pulses of light and so offer a superior sound quality than RCA.
As RCA inputs are lower quality, it's best to stick to Optical unless you're playing old records! RCA are also useful for connecting to smartphone or tablets as you can buy a cable with a stereo mini-jack at one end and dual phonos at the other.
That said, most AV receivers offer AUX mini-jack inputs on the front, allowing you to easily connect your smartphone, tablet or MP3 player without having to move the unit or hunt for a cable! The latest units have built-in Wi-Fi, allowing seamless connection with your smart devices.
Audio outputs
At the most basic level, you want to ensure there are enough speaker terminals for your set-up. Supplying audio to a speaker requires two cables (one positive and one negative), hence you'll see multiple pairs of speakers terminals on the rear, allowing you to run various configurations.
As most receivers don't power subwoofers, you'll find a phono (or two) allowing you to connect a powered subwoofer to the system. So in addition to speaker cable, you'll need a phono cable.
Also, you might find an additional set of stereo outputs. Typically phonos, these enable you to supply audio to more home cinema speakers. Again, you could place these in your bar area or the next room.
Speaker power
As the receiver powers the speakers, you want to ensure that the unit can comfortably supply your intended configuration. We measure this power in watts per channel. The more watts a device outputs, the louder the speakers can get.
Unless you're running a massive home cinema room, having 100 watts per channel will be plenty and ensure you have lots of volume on tap. Depending on your speaker configuration, you should be able to enjoy an exciting surround sound experience.
Another critical element to consider is speaker impedance, measured in ohms. Both speakers and receivers are typically rated for 4, 6, or 8 ohms. You will want to sure the ohm rating of your speakers is greater than or equal to that of the receiver.
Otherwise, you could damage your receiver by connecting it to speakers rated for a lower impedance. If you aren't sure of the speaker impedance, it should be written on the unit and listed in the manual.
Additional Features
By now you should have a good idea of the basics and be able to make an informed decision. But that's not all. In this section of our AV receiver buying guide, you'll discover a range of features that all of the latest receivers offers, helping you to build an even better home cinema room!
Bluetooth
All smart-phones and tablets have wireless Bluetooth technology built-in. You can use this technology to stream music from your phone and play it over your receiver's speakers. It's far more impressive than the 1-watt built-in phone speaker!
That said, Bluetooth has a limited range compared to Wi-Fi, meaning you probably have to stay in the same room.
Wi-Fi
Most units have some sort of Wi-Fi capabilities. Many offer built-in Wi-Fi, while some can connect to the internet using an Ethernet cable connected into your home's Wi-Fi router. Regardless of the method being able to access the internet, you're able to enjoy a wider range of content.
Using Wi-Fi, you can stream music and video from popular services like Spotify, Tidal, Amazon Prime Video (30-day FREE trial) and Netflix. All without needing any external devices. Also, you can easily download any firmware updates.
Many receiver offer apps that let you control the device from the convenience of your smartphone or tablet, allowing you full control from anywhere with a Wi-Fi signal.
Internet radio
Another benefit of linking your AV receiver to the internet is being able to access thousands of online radio stations from all over the globe.
AirPlay
Apple's wireless technology is called Airplay. The current AirPlay 2, allows you to connect to multiple devices and even lets you take a phone call without interrupting the music. Plus, as long as your device is on the same Wi-Fi network as the receiver, you can control it.
As to be expected from Apple products, AirPlay doesn't work with Android or Windows devices.
Multi-Room audio
Leaving the best to last! Most AV receivers provide an additional set of stereo outputs, allowing you to pump music into another room or space. It's not uncommon for units to offer 2 or 3 zones, each allowing you to send stereo audio to more even speakers.
That said, unlike the speaker terminals you use to connect speakers, most of these outputs are unpowered. So you'd need to use either powered speakers or an amplifier.
Some AV receiver will work with Sonos or the brand's wireless multi-room audio system, allowing you to wireless play music over speakers throughout your home. You probably want to keep to a single brand to avoid compatibility issues or general headaches!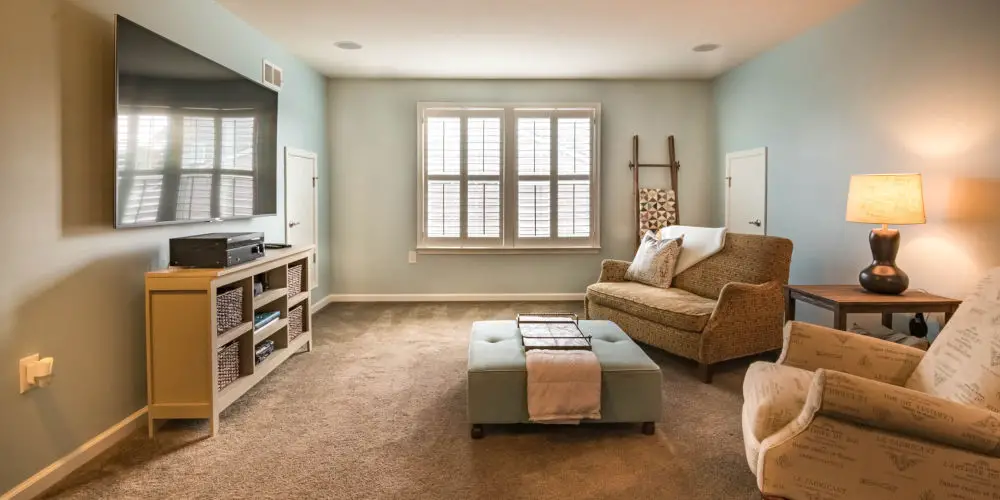 Using this AV receiver buying guide
Hopefully, this AV receiver buying guide has given you a road map of what to look for when buying one. It's best to start with what devices you want to connect, your speaker set-up and how much wattage you need. Also, ensure you have enough space for your new receiver!
Next, consider if you need Wi-Fi and the capabilities that come with it. Don't forget to figure out how you will control your receiver and how it can be seamlessly added to your current set-up, especially if you have a home automation system.
Finally, consider if you need multi-room audio and how you'll implement that into your property. Most of all, make sure you enjoy your epic home cinema when you've installed the new piece of kit. You're worth it!