Z-Wave vs Z-Wave Plus: What's the difference?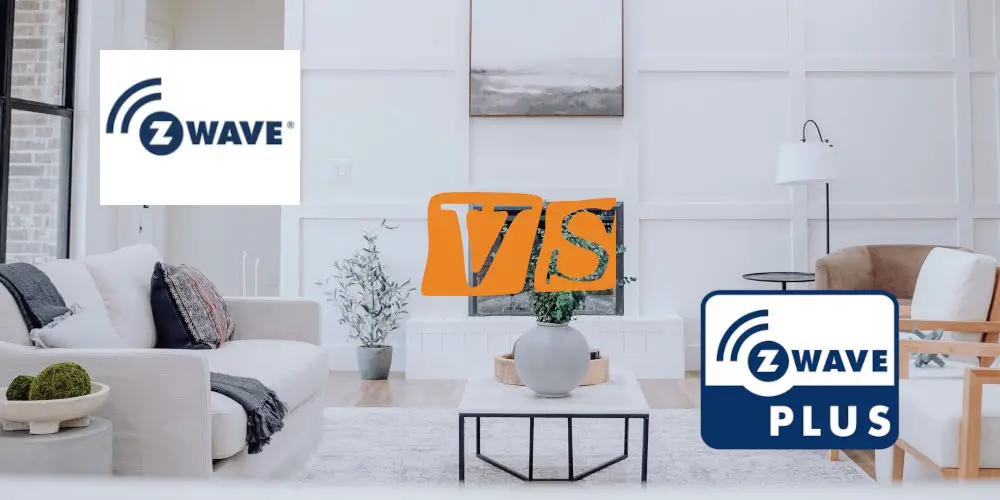 Z-Wave is a popular home automation protocol used by hundreds of manufacturers and in thousands of devices. Z-Wave Plus is essentially just an extension of Z-Wave. When comparing classic Z-Wave vs Z-Wave Plus, the latter is superior.
While Z-Wave and Z-Wave Plus are very similar, several improvements were made to the Gen 5 that Z-Wave Plus certifies. These include longer battery life, improved range, better diagnostics and easier installation.
So, let's explore Z-Wave vs Z-Wave Plus in more detail. You'll quickly understand why Z-Wave Plus is superior to the classic Z-Wave and how to tell the difference when buying devices to ensure you make a future proof investment.
What is Z-Wave?
Z-Wave is a low-powered wireless protocol that creates a strong mesh network. It's ideal for a range of uses, including home automation.
As devices create a mesh network, they repeat signals ensuring every device receives the message. It doesn't matter if devices are out of the hub's range, as the mesh network ensures every message reaches every device.
As devices can have a range of up to 100 metres, as long as devices are within 100 metres of each other, the whole network can be as large or small as you need it. A Z-Wave network can support up to 119 devices, giving you over 21,000 metres of total coverage.
Even with a mega-mansion, a Z-Wave system will be more than sufficient.
Each device in the network has a unique ID, making configuring it easier to set up as well as keeping it secure. Also, Z-Wave doesn't interfere with other wireless networks, such as Wi-Fi. So, it is completely compatible with any other system you're already using.
As all Z-Wave hubs connect to a Wi-Fi router, you can control your system and devices from anywhere with an internet connection. You can use your smartphone and tablet to check on your Z-Wave network around the clock.
Don't like coming home to a cold house? Switch on your heating remotely as you leave the office! Travelling often but want to make your home lived in? Set up your Z-Wave to mimic your behaviour, including turning on lights, switching on the TV and drawing the curtains.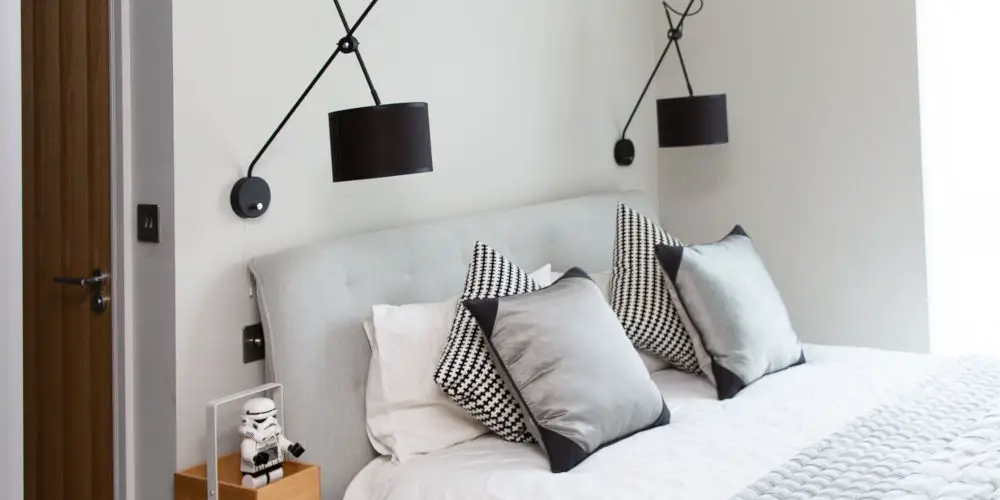 What is Z-Wave Plus?
Z-Wave Plus is essentially just an upgraded version of Z-Wave. As the next generation, or Z-Wave Gen 5, devices that carry the Z-Wave Plus certification have added new features.
The new generation enhances the user experience by improving speed and ease of installation. Building on the original specifications of Z-Wave, Plus is the latest advance in this exciting technology.
Z-Wave Plus offers extended capabilities, including increased range, extended battery life, Over The Air upgrading (OTA), and additional RF channels. All of these are fully compatible with existing Z-Wave products.
These enhancements offer tremendous benefits, including shorter and easier installations, richer device profiles, improved self-healing and longer battery life.
Z-Wave vs Z-Wave Plus: The differences
While Z-Wave and Z-Wave Plus are very similar, Plus offers multiple improvements. Some of the main differences between Z-Wave vs Z-Wave Plus include:
Battery – Z-Wave Plus offers 50% more battery life.
Range – Devices can communicate up to nearly 100 metres further with Z-Wave Plus.
Installation – Z-Wave Plus allows new devices to automatically connect to the network; for an easier installation process.
Bandwidth – The Z-Wave Plus network can handle 250% more data.
Diagnostics – The Z-Wave Plus new Explorer Frame feature allows devices to address issues on its own and allow for peak efficiency.
Channels – Z-Wave Plus offers three new F Channels that increase bandwidth and improve device connections.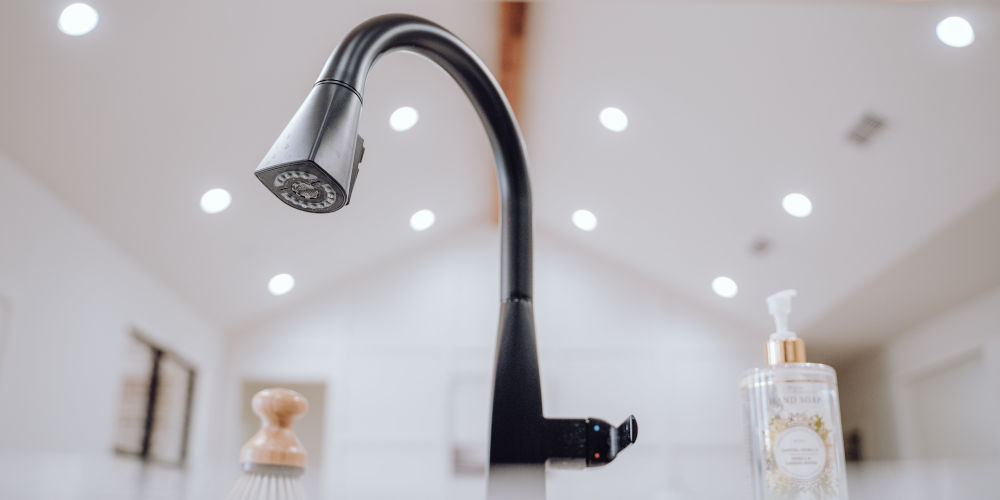 Similar yet different
Hopefully, you can see that they are quite similar from a foundational level, but Plus offers multiple improvements. You can use all of your Z-Wave Plus devices with Amazon Alexa, Google Assistant, and Fibaro hubs.
A major difference is that with Z-Wave Plus, your smart home apps can now control more devices using third-party monitoring. So, you can control your Philips Hue lighting and Yale door locks with a single app.
Sadly, you'll still encounter a few devices that won't work (at least not yet). However, a central app, like that by Fibaro will control about 90 per cent of your Z-Wave and Z-Wave Plus devices.
Should you upgrade to Z-Wave Plus devices?
There's no reason to bin your Z-Wave devices and upgrade everything to Z-Wave Plus. Over time, it's worth exchanging your smart home devices for Z-Wave Plus ones or investing in them as you expand your system.
Your best option, if just starting, is a Z Wave Plus kit. They are the easiest way to get everything up and running. Next, look at eBay or Facebook Marketplace for slightly older models of devices that are still Z-Wave Plus, as you'll be upgrading devices without breaking the bank.
From there, add new Z-Wave Plus devices to your system and slowly automate your home using the next-generation protocol. Don't get overly concerned about the Z-Wave vs Z-Wave Plus debate, especially if you're new to the world of the smart home.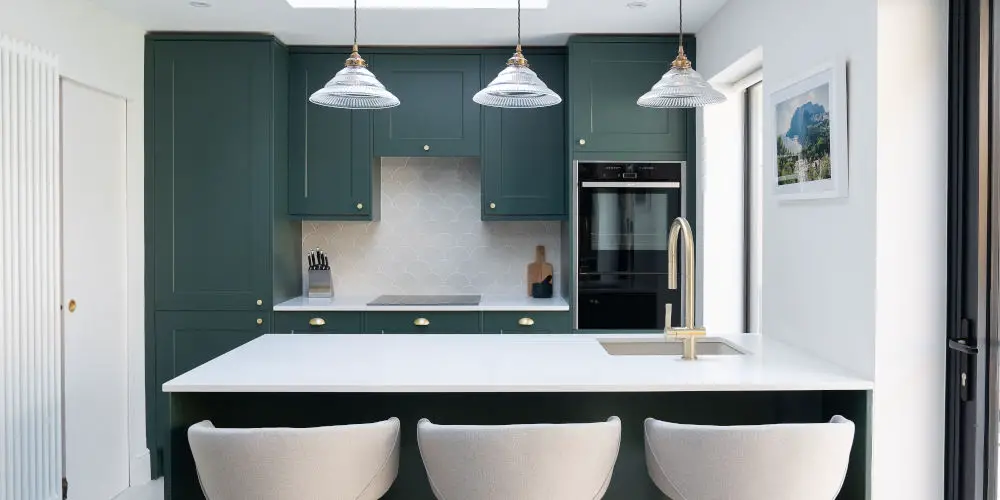 The future according to Z-Wave
Z-Wave continues to evolve and improve yet is still 100% backward compatible back to 2002, when the 100 series was initially released.
The Z-Wave certification program continues to develop with new features and new tests that make every device better and completely interoperable with every other Z-Wave device on the market.
Newer devices undergo more rigorous testing and use the latest chipsets for better RF range and mesh network routing algorithms. If you have the choice, buy devices using the latest technology.
Check you only buy Z-Wave devices
Z-Wave Plus devices will cost a little more, but the extra investment is worth it. As Z-Wave Plus devices use the 500 series chips, you're investing in the latest RF technology and firmware.
Another thing with Z-Wave Plus to remember is these devices have been tested under the Z-Wave Alliance Certification program, which is a difficult process to pass.
Overall, don't be concerned if you have a house full of Z-Wave devices or are planning to buy some, as they will still be interoperable with future Z-Wave versions.
Hopefully, you have a clearer idea of the differences between Z-Wave vs Z-Wave Plus.