What Is a smart home hub and is one essential?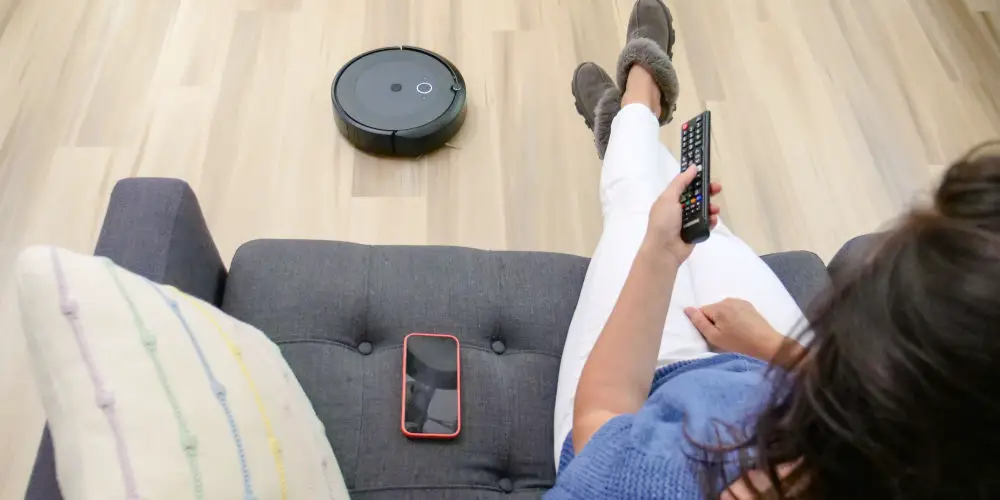 At the centre of the majority of home automation systems is a smart home hub. As the brains of the operation, these seemingly nondescript boxes actually do a lot of heavy lifting, ensuring devices communicate with each other and allowing you to control the system from anywhere with Wi-Fi.
Sadly, there's no one universal hub as different systems use their own proprietary technology. So depending on the system you end up using, you could be limited to a single hub rather than being able to choose the more suitable unit for your requirements.
So if you're wondering just exactly what is a smart home hub and if one is essential, we'll help you navigate the topic and introduce you to our favourite smart home systems and hubs.
Understanding the basics of home automation protocols
Before introducing you to specific home automation hubs, it's worth discussing protocols. As a communication method, protocols are used to control your devices and are an essential part of the puzzle.
The original home automation protocol was X10, which was launched in the mid-1970s. It uses your home's existing electrical wiring to send signals to each device. X10 is mostly used for controlling lighting systems.
Fast forward a few decades, Z-Wave and Zigbee protocols were released. Unlike x10 which is a wired protocol, both use low voltage wireless technology to send and receive signals.
Today, X10 is seen as primitive but is still used. Z-Wave and Zigbee are both widely used with many systems using these as the basic building blocks. Other popular protocols include Universal Powerline Bus (UPB), and Insteon.
In addition to these widely used and open protocols, many manufactures have created propriety protocols. These include Google Home, Control4, Lightwave and Lutron, all of which are closed systems with only the manufactures knowing exactly how they work.
Universal Powerline Bus (UPB)
Loosely based on X10, the UPB also uses your home's electrical lines to transmit signals between devices. Unlike X10, which can be slow and temperamental, UPB offers quick transmission rates and is far more reliable.
Even though UPB is considered to be a follow on from X10, they are not compatible. So getting devices from each system to communicate together involves using a smart home hub that supports both protocols.
Insteon
The Insteon protocol offers easy push-button pairing, speedy response times, and an extended wireless range. The protocol uses your home's electrical wiring and radio frequency (RF) wireless technology to communicate.
Currently, over 200 Insteon enabled devices are available including cameras, dimmers, keypads, light switches, and thermostats.
Z-wave
The most popular wireless protocol by a country mile is Z-Wave with over 3,000 compatible devices currently available and counting. Operating at a low radio frequency, Z-Wave is completely wireless and is designed to avoid interfering with Wi-Fi signals, smartphones and microwaves.
As devices use two-way communication, a mesh network is created, allowing signals to be passed between devices. A Z-Wave network can support up to 232 devices including smart door locks, smart plugs, sensors, relays and thermostats.
As an open protocol, Z-Wave allows you to use products from multiple different manufacturers in a single easy to build system without hassle or additional cost.
Zigbee
Similar to Z-Wave, Zigbee uses two-way communication to create a mesh network. It has a limited range, especially when compared to Z-Wave. Zigbee is faster than Z-Wave and you can use thousands of devices on a single network.
However, as it operates at a high frequency than other protocols, it is susceptible to interference from 2.4GHz Wi-Fi and other household devices.
Currently, the Zigbee protocol is used in over 2,500 devices including lights, motion sensors, and plugs.
Lightwave
Still very much a niche brand and protocol, Lightwave uses a wireless low powered frequency (433.92 MHz) to send and receive signals. The first generation of devices could only receive signals, so the system didn't know a device's status, resulting in a very limited range.
The second generation of products uses two-way communication, creating a mesh network that extends the system's range. As a closed eco-system, Lightwave offers a small product range including heating, power socket, lighting switches and relays.
Exclusive brand-specific protocols
As you move away from consumer-level home automation brands, each brand uses its own exclusive protocol that is designed in-house and largely secret. It's fair to assume that each brand sees its protocol as a unique selling point and so guard it against competitors and consumers.
For example, Control4, Creston and Lutron all use wired protocols that are unique to the brand, making it difficult to install them yourself or integrate several brands into a single smart home system.
Wi-Fi
Not technically designed as a home automation protocol, Wi-Fi is widely used by devices to allow control from an app. Many have ended up with a Google Nest Mini, Amazon Echo Dot or Chromecast, or even a Sonos smart speaker to name but a few.
As Wi-Fi is a universally adopted protocol, you can use it to control a seemingly less list of devices either directly using a dedicated app, the Google Home eco-system or with some simple programming via IFTTT (If This Then That).
Wi-Fi enabled devices are typically plug-in and play, making setting them up painless and instant. However, unlike Z-Wave, Lightwave and Zigbee devices, they use more power and could drain batteries fairly quickly.
Another limitation of Wi-Fi is bandwidth. The more devices connected to your router, the slower your network will perform.
You might enjoy reading our comparison between Wi-Fi vs Zigbee vs Z-Wave as this cover the topic in far more detail. You might also like to read our exploration of do smart home devices slow down Wi-Fi?.
So, what is a smart home hub?
Even if your devices can happily communicate with each other, they need a central point that can send commands and allow external devices to interface with the system. So, you need a smart home hub.
A smart hub is essentially a minicomputer that has a bunch of wireless radio transmitters and receivers, all tucked into a tidy box.
Technically, you could control each device using a separate app, but you'd quickly end up with a headache trying to control multiple units and constantly switching between apps.
By using a smart home hub, you can simplify to a single app while adding further control options such as scenes and triggers. Using a single app allows you to arrange devices into groups or by room, enabling you to easily control a set of features and functions.
Many users create good morning sequences that slowly wakes them at a preset time by increasing the lights and raising the blinds, all while their coffee machine brews their first cup of the day.
Others set up a leaving home sequence, which turns everything off, lowers the thermostat and ensures the front door is locked.
You'll need to match your hub to the devices you wish to control and the level of functionality you require. For example, you can't use a Lightwave hub with Insteon products. Nor can you use a Fibaro Home Center Lite to control over 100 devices, instead, you'll need A Fibaro HC 2 or HC 3.
All smart home hubs offer control using an app and remotes, and the majority support Amazon Alexa and Google Assistant voice commands. Good news if you already have an Android smartphone or an Echo Dot.
Do any smart home hubs support multiple protocols?
You might be content with a system that uses a single protocol such as Z-Wave. But what happens if you want to use multiple protocols? Things could become complicated, fast.
Thankfully some 3rd party manufacturers have released smart home hubs that support multiple protocols. You no longer need to settle on just one or have the headache of trying to get multiple protocols to communicate happily together.
Top of our list is the Athom Homey Pro, which works with seven different protocols (IR, Z-Wave Plus, Zigbee, Wi-Fi, Bluetooth, 433MHz, 868MHz), allowing you to create an easy-to-use smart home. Homey Pro offer support for both Amazon Alexa and Google Assistant.
Easily control devices using the simple to program Homey Flows or IFTTT. The device also uses an open app platform to ensure it's future proof and secure.
Another option is the Samsung SmartThings Hub. It offers the ability to control Wi-Fi, Z-Wave, and Zigbee protocols, again allowing you access to thousands of smart devices from brands such as Honeywell, Philips Hue, Ring, and Yale.
SmartThings also works with many Samsung products including TVs, washing machines and robotic vacuums. Plus, you can control the system using Amazon Alexa and Google Assistant voice commands.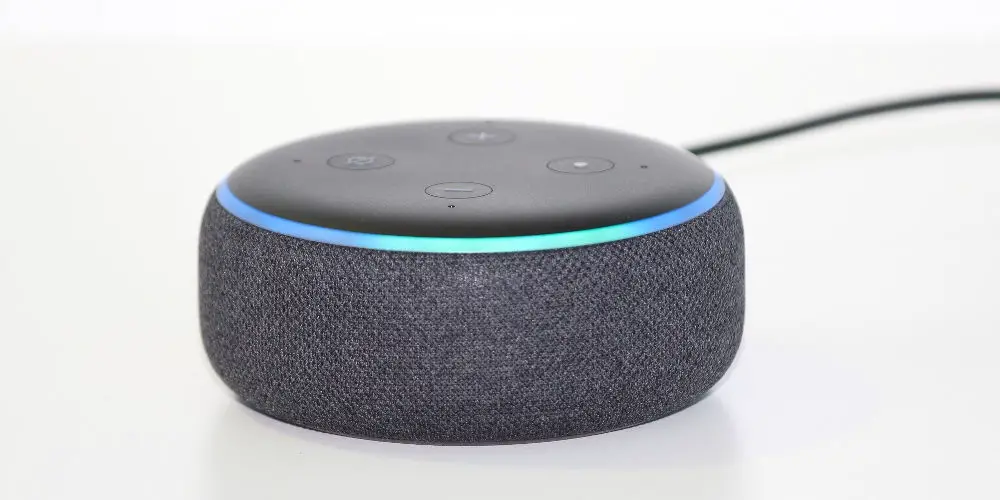 Is the future hub-free?
Many systems now don't require a hub and instead offer direct control using an app. Apple's HomeKit is a prime example of a system that uses device-level technology to control and operate multiple units.
Another example is Google Home. They offer an array of smart products under their Nest brand including cameras, doorbells, smart speakers, smoke alarms, and thermostats, and works directly with your phone, as well as several third-party devices.
Some users are turning to IFTTT to control multiple smart devices from a range of manufacturers without needing a hub or having the headache of getting different protocols working together. As long as you have a Wi-Fi connection, IFTTT can do a lot of the heavy lifting.
Another benefit of IFTTT is being able to program complex sequences with ease. With the simple touch of a button, IFTTT can help you turn on your living room light, increase the heating and lower the blinds.
Since the smart home world is relatively new, can be hard to predict. For now, smart home hubs are here to stay, even if they eventually go. Over the next years, it's easy to imagine, more devices having more technology onboard which replaces the need to have a hub.
One thing we believe will be a bigger struggle is settling on fewer protocols. Ultimately, it's likely that a low powered RF signal like that used by Z-Wave will become dominant with most others failing into ancient history.