Does IFTTT work with Google Home for better automation?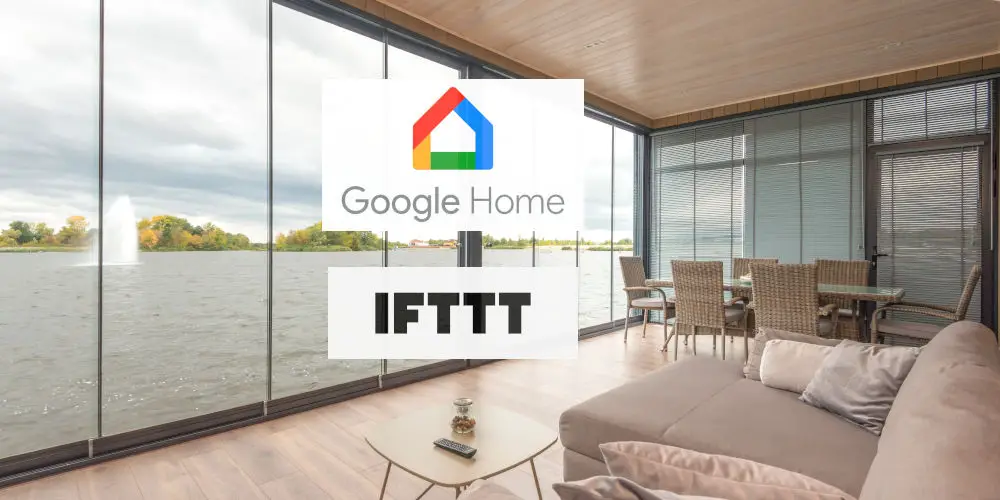 The Google Home system is a fantastic starting point for automating your home. Thanks to an affordable entry price and many 3rd party devices working the system, it's highly accessible. You might wonder: Does IFTTT work with Google Home, and what functionality does IFTTT add?
While not as advanced as Fibaro or Crestron, you can remotely control devices and create basic automations using the Google Home ecosystem. You'll probably benefit from the superior control the system offers, whether you're using a single smart device or a house full of them.
IFTTT allows you to integrate a seemingly endless list of smart home devices without needing multiple apps. As a cloud-based system, IFTTT uses pre-built recipes. You don't need to understand computer programming to use the system.
Come with us as we explore does IFTTT work with Google Home for better home automation?
What is Google Home?
As a lightweight home automation system, Google Home is designed for use with Google Assistant. Use the system to control the basic elements of your home without investing in lots of expensive products.
Google offers a range of products, including the Nest thermostat, Google Home Hub, Nest mini smart speakers and Chromecast. Many brands offer products that work with the Google Home system, such as Philip Hue bulbs and Somfy blinds.
By linking devices with the Google Home app, you can control them from anywhere. You can control them using the app or ask Google Assistant to complete the task. The Google Assistant can help you start preset Google Home routines, making life easier.
What is IFTTT?
IFTTT is an easy, free way to get apps and devices working together without needing to programme a thing. Think of IFTTT as a digital Swiss army knife that can help Streamline multiple different DIY smart home systems and protocols into a single, coherent system.
Using the system, you create recipes. These are a set of commands that work together and are triggered by a specific command, measurement, or signal. Using IFTTT recipes, you can save time, effort, and energy.
You can use your Google Home devices and Google Assistant with IFTTT, both using the browser interface and mobile app.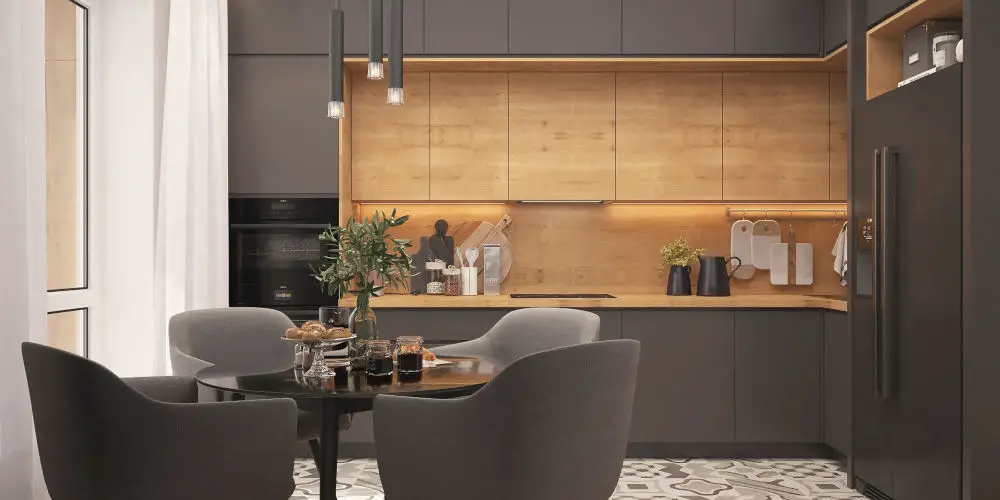 Are there any Downsides to IFTTT?
Sadly, IFTTT isn't perfect. It won't enable you to integrate every known device into a smart home system. As a web-based service, you'll always need an internet connection for your applets to run. Another issue is it can be slow as it uses multiple serves to send and receive commands.
IFTTT doesn't offer customer support. So, unless you can talk with someone who understands how to integrate a device and Fibaro using IFTTT, you will be alone and have to experiment. You might find help using one of the many online support forums, including the Fibaro one.
Manufacturers can be slow to update their IFTTT options or refuse to offer support as you're using their device as part of a system. So you might spend lots of time on forums and experimenting.
Basic requirements
Before you can get IFTTT to work with Google Home, there are a few basic requirements you need to meet:
Sign up for a Google Account
Enable Google Assistant (either using a Google Nest product or on your smartphone)
Sign up for an IFTTT account (app optional).
Setting Up IFTTT and Google Home
Setting up IFTTT and Google Home is fairly straightforward. Here are the steps you need to follow:
Sign into IFTTT
Go to the Google Assistant page. Using a computer, go to: ifttt.com/google_assistant. On the app, search for Google
Select the option for Google Assistant
From there, tap the Connect button
Login into Google (if you're not already)
If you're using two-factor authentication on your Google account, you need to grant IFTTT additional access by following the instructions
After logging into both systems, you'll be asked to allow IFTTT to manage Google Voice commands. Tap the Allow button, and you're all set.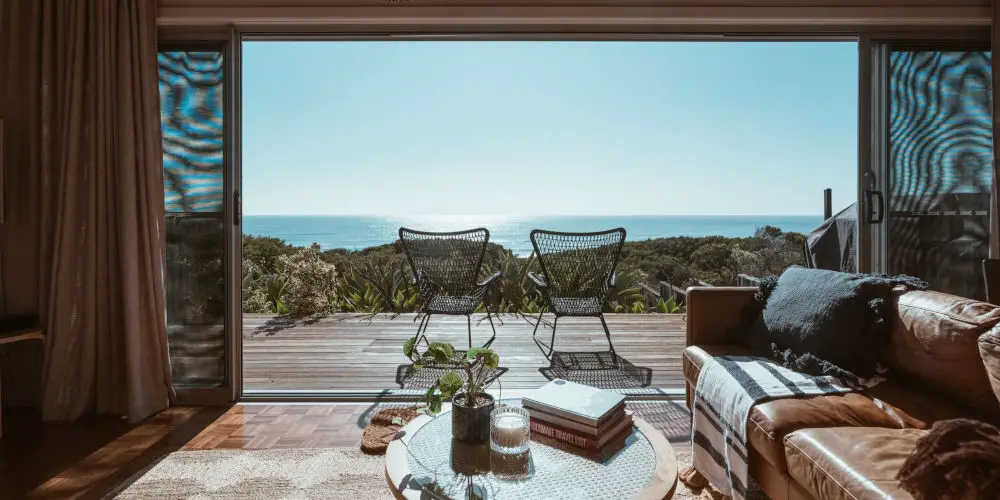 What are IFTTT Applets?
IFTTT uses applets, which are custom recipes that others, including Google, have built. The best starting point is to experiment with other people's applets.
Browse other people's applets
To use an applet that someone else created:
Go to IFTTT.com
At the top, click Search and search for Google Assistant
Click on the Google Assistant label
You'll find applets created by others
To add an applet to your list, click Turn on
IFTTT may ask you to give permissions to another service before using the applet. Review the request before giving permission
Optional: Edit the applet
Click Save to add the applet to My Applets.
Creating an applet
After experimenting with other people's applets, you might want to have a go at building some yourself. The process involves two steps.
Step 1: Create a phrase
Create one or more phrases that you want to use to trigger an action from your Google Assistant.
Go to IFTTT.com
At the top right, click your username New Applet
Click This
Search for Google Assistant
Click on the Google Assistant icon
Choose a Trigger
Complete the trigger fields:

Enter up to three ways to say your phrase
In the last field, enter what you want your Assistant to say in response to your phrase

Click Create trigger.
Step 2: Create an action
Create the action you want your Google Assistant to complete when you say your phrase.
Click That
Search for an action service
If the service asks you to connect your account, follow the steps
Choose an action, then fill in the required fields
Click Create action
Review your applet. To make changes, go to the top left, then click Back. If you've finished, click Finish.
How to find or edit your applets
Go to IFTTT.com
At the top, click My Applets
Click Google Assistant
Under 'My Applets', click an applet. From here, you can:

Turn the applet on or off
Check the applet: To see if the applet is working, click Check Now. If it's working, you'll see 'Applet checked'
Edit the applet: Click Configure. Make your changes, then click Save
Find your activity log: Click Configure. View activity log
Delete the applet: Click Configure. Scroll down, then click Delete.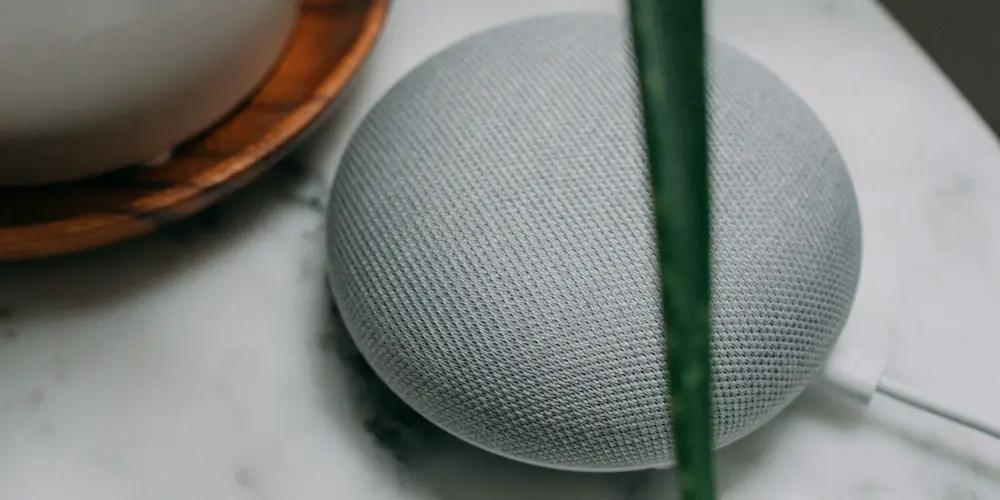 Can I fix an applet that isn't working?
If an applet isn't working, you probably have an issue with your device settings. To fix the issue:
Repeat your phrase. Speak clearly and naturally
Are you using one of the phrases you've added to your applet. If there's only one phrase in your applet, try adding other ways of saying the phrase
Follow these steps above to find or edit an applet
If you're using Google Assistant on a phone, ensure you're signed in with the Google Account you used to create the applet
To see which account you're signed in to on your phone:

On your Android phone or tablet, say: "Hey Google, open Assistant settings"
At the top, you'll find the email address of the account that you're signed in to.
Is it easy to remove IFTTT from your Google account?
Go to your list of apps connected to your Google account
Sign in to your account
Select IFTTT Remove
Repeat for every IFTTT service connected to your account.
Does IFTTT work with Google Home to create a better smart home?
Let's start with our opening question: Does IFTTT work with Google Home? You'll know by now that they work well together.
Using IFTTT and Google Home together is a winning combination that allows you to build your dream connected home by taking greater control over your smart home devices.
IFTTT is free, and you can find plenty of advice using forums. So, it's worth spending some time researching, planning and testing. If you encounter a problem, use the Google forum to ask other users for support and advice.