Does Z-Wave work with Siri?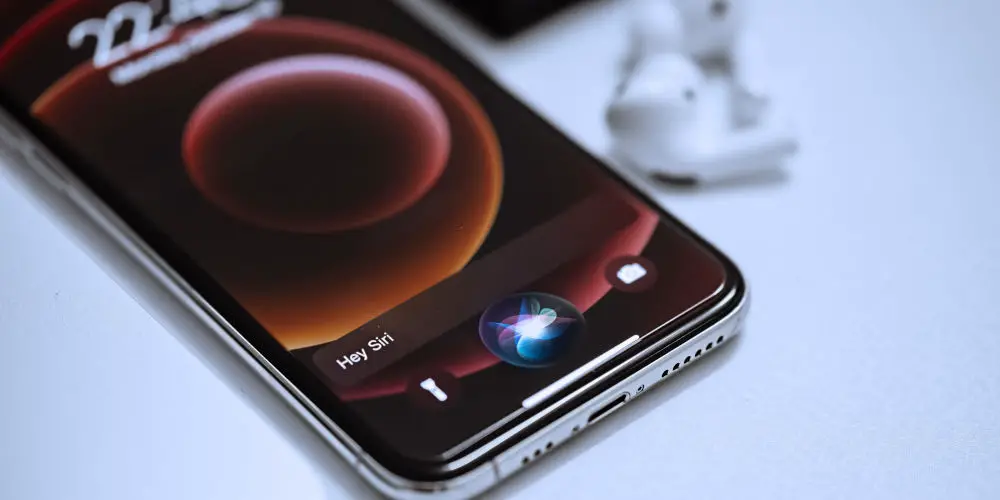 Since the release of Siri, Alexa, and Google Assistant, more people have become more comfortable with the idea of home automation. Technologies such as Z-Wave and Zigbee have grown rapidly more popular, leading many to ask does Z-Wave work with Siri?
True to Apple form, Siri doesn't work directly with Z-Wave as they have their own home automation system, called HomeKit. However, the Apple HomeKit eco-system is limited and not as advanced as Z-Wave or Zigbee.
And while you could switch to Alexa or Google Assistant as both come with iOS apps, you might feel more comfortable with Siri and want to stick with it. Here are the steps to get Z-wave to work with Siri.
What is Siri?
Apple's Siri is an AI-driven voice assistant that helps you set reminders, build to-do lists, use apps, make calls, and generally, get things done. As a voice-activated system, rather than needing to scroll for an app, you can simply, speak your request and let Siri do the rest.
Similar to Amazon's Alexa and the Google Assistant, Siri is life-changing. However, unlike other voice assistants, it only works on Apple products.
Is Apple HomeKit a Z-Wave killer?
Homekit is Apple's home automation protocol, that allows you to easily control smart devices. It provides a simple way to build a smart home you can operate using your iPhone or iPad.
There are a few reasons why it will never overtake Z-Wave. Firstly, only a few hundred devices are compatible with HomeKit, compared to thousands that work with Z-Wave. Due to low adoption by consumers and manufacturers, there isn't an investment in new devices or features.
HomeKit only offers basic programming, meaning you can't build complex automations or scenes like you can with Fibaro, which uses the Z-Wave protocol.
As HomeKit is a DIY system, you can't hire a professional to install and configure devices in your home. So, if you encounter an issue, you'll have to spend hours researching. Thankfully, there are numerous Z-Wave forums and experts that can offer advice either online or in person.
Why is Z-Wave better than Apple HomeKit?
There are thousands of smart devices with a Z-Wave chip from light blubs, switches, dimmer, blinds, robotic vacuums and even coffee makers. As one of the most widely adopted home automation protocols, few come close.
Compare this with the 500 or so HomeKit devices, and you'll see Apple is lagging. But that's only part of the story.
Devices alone aren't worth much with programming capabilities. HomeKit, like Alexa and Google Home, are all designed to be simple to use. They offer fairly basic programming, allowing you to build scenes and automations.
Z-Wave is far more advanced from a programming standpoint, particularly if you invest in a Fibaro hub and system. Fibaro offers multiple ways to build scenes, automations and control devices.
So, does Z-Wave work with Siri?
True to Apple's closed eco-system, Siri doesn't work directly with Z-Wave. Sorry. But we have some options that will let them play nicely together. We need a separate gateway that can bridge the gap. Luckily there are three options: Thinka, automationbridge, and Athom Homey.
#1 Thinka for Z-Wave
The Thinka hub is the first Apple HomeKit certified Z-Wave controller. Thinka bridges HomeKit to Z-Wave. The Z-Wave controller is best of breed, with a 700 series chip for better range, Smart Start, provisioning, backup and restore, remote access and remote support.
The easy to use, modern responsive web interface, makes it fun to programme Thinka. You can easily control your smart home with just one app available on all Apple devices.
It's not only Siri that's supported, as Thinka also works with Google and Amazon's voice assistants. Add the world of Z-Wave devices to your Apple Home.
#2 automationbridge
Inspired by open-source solutions, automationbridge brings different home automation and smart home systems together. Technologies that would not normally talk to each other natively, can now communicate harmoniously.
Connect the automationbridge to your Wi-Fi router using the included Ethernet cable. Next, access the secure and easy to use interface via your local web browser. Adding smart home devices is simple as "point and click". There's no complicated coding and you will be up and running in minutes.
automationbridge is designed to work with the following controllers :
Fibaro Home Center HC2, HC3, Lite, and HC3 Lite
Vera Edge/Plus/Secure
Home Assistant
RTI XP Controllers
Once automationbridge is connected to your home network, you will be able to include your devices and scenes and control your living spaces via Amazon Alexa, Siri or Google Home.
#3 Athom Homey Pro
If you don't already know, the Athom Homey Pro is our not-so-secret, secret weapon. Homey Pro combines all your wireless and smart home devices into a single, easy-to-use and smart system.
You can seamlessly build a home automation system using over 7 wireless technologies (IR, Z-Wave Plus, Zigbee, Wi-Fi, Bluetooth, 433MHz, 868MHz). Plus, it supports Apple Siri, Amazon Alexa and Google Assistant.
What makes the Homey hubs so powerful is they use an open App platform, ensuring the system is future-proof. It's easy to get devices working together using simple-to-make Homey Flows. The system even supports IFTTT!
They have a whole section devoted to Siri, automations and how to control your Apple devices using the system.
Where's the best starting point?
So, does Z-Wave work with Siri? Yes, but you need another piece of kit that acts as the bridge between the two systems, allowing them to communicate.
Unless you're an Apple to death devotee, we'd encourage you to download the Google Assistant or Alexa app from the iOS store and play with it. Google Assistant and Alexa are easily configured with Z-Wave. The majority of Z-Wave hubs work with both out of the box.
So it's worth playing with them and comparing them to Siri. You just might be surprised and want to ditch Siri for good!!