What's the best robotic vacuum cleaner for 2023?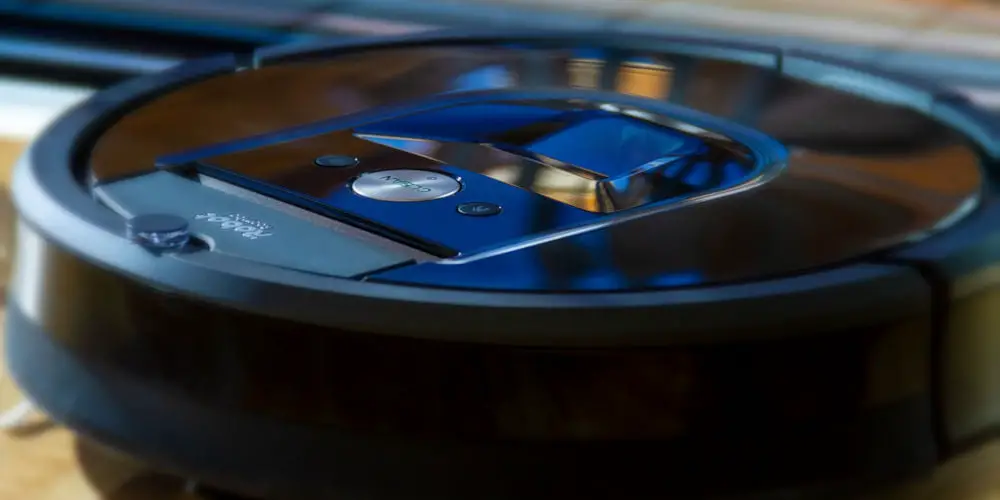 Sitting near to the top of household chores we love to hate is Vacuuming! But what if we had the best robotic vacuum cleaner to help? Yes, it's worth having a few smart appliances in your home.
While there's been much advancement within the vacuuming space, they still require you to do the work.
Hence why the ideal robotic vacuum cleaners is appealing! They effortless integrate with a home automation system and complete one of the most boring household chores at the push of a button!
Sadly, a robotic vacuum cleaner alone won't give you completely spotless floors. You'll still need to vacuum stairs, tight spots and cobwebs. Sorry!
With plenty of options available, we've selected our top 10 best robotic vacuum cleaners across a wide price range.
Sadly, you get what you pay for, so expect to pay at least £200. The cheaper models often lack suction and can struggle to effectively navigate rooms.
At the higher price end, the choice can be harder as basic functions and performance are similar between brands. So you'll want to consider the extras and additional features.
* Prices correct at time of publishing
Neato Robotics Botvac D6 Connected
Description
If you're looking for a unique design then the Neato Robotics Botvac D6 Connected could be ideal. This Alexa ready unit has many fantastic features including large dustbin, CornerClever tech and App.
Its unique D shaped design allows for much longer brush than the normal circular design. The unit can also buff right up to the wall enabling a deeper clean.
Under the hood, we believe it provides 2000 Pa (Neato couldn't confirm this figure), which is at least twice that of other model covered so far.
The large traditional roller and side brush are coupled with an optimised ultra-performance filter. This means the D6 can easily handle most flooring types and even pet hairs.
Using the app, you can set up floorplans and track where the Neato Robotics Botvac D6 Connected has been. The app also allows you to set up areas to avoid.
As you'd expect the Neato D6 works without needing much assistance. It automatically docks when running low on battery or finished. Its Lithium-Ion battery takes around 5 hours to fully charge.
Finally, there's a long list of ways to control the D6 including apps, Amazon Echo and IFTTT (allowing easy integration with both Lightwave and Z-Wave).
Pros
Multiple control options
Intelligent navigation including no-go areas
Two different brush types
Cons
Large footprint not ideal for tight spaces
Some report issues with the unit not following maps
Google Home doesn't support no-go lines
Conclusion
The Neato Robotics Botvac D6 Connected is quite impressive.
While some users have had some issues with the software, Neato continues to release regular updates. Hopefully, they'll listen to user feedback and include them in future updates.
Even with it's 2000 Pa suction power, it does seem to perform best on laminate, hardwood and low pile carpet. Thick carpets and rugs seem to pose a real challenge and one it struggles to overcome.
What is impressive is the combination of brushes, which provide a more extensive clean. While they cost £30 per set to replace, they only need changing once per year, so won't break the bank.
The large 0.7-litre dustbin is bigger than most of RoboVac we'll cover and means you can cover more space before needing to empty it.
As tech nerds, having a range of control options is appealing. In short, you can control the Neato Robotics Botvac D6 Connected via Amazon Echo, Google Home, apps and IFTTT.
Putting the price to one side for a moment, on the features alone, then the Neato D6 worth it. 9/10 (read our full review)
Makita DRC200Z Robotic Vacuum Cleaner
Description
As one of the most expensive robotic vacuum cleaners on the market, the Makita DRC200Z has a lot to live up to. Primarily designed for commercial use, it might be ideal if you have a larger property.
Powering the Makita DRC200Z are two 18V Lithium-Ion batteries (purchased separately), which take around 2 hours to change. They provide just over 3 hours of cleaning time per charge.
We're unsure of its exact suction power, but it's likely to blow most of our list away (sorry – bad pun!). Its 3-stage cleaning system combined with both side and main brushes mean it delivers an efficient cleaning. The onboard filtration system captures micro dust particulates.
Moving on to the operation, there's no mapping function and so the DCR200Z follows a basic path around the space. You can use boundary tape to restrict its movement and block off areas or rooms.
An easy to use remote controls the unit. The built-in timer enables you to schedule a start time either on a 1, 3 or 5-hour delay.
The dustbin is a massive 2500ml or 7 times the typical 350ml! Secondly, at nearly 8kg and 46 cm by 46 cm by 18 cm, the DCR200Z is heavy and large. Simply put it won't clean under furniture like other robovacs but it will avoid it, thanks to its smart sensors.
Pros
Massive 2.5-litre dustbin
Unique 3-stage cleaning system
Fast charging batteries providing 3+ hours of cleaning
Cons
Lacks an app or smart home integration
Heavy and bulky
Doesn't automatically charge
Conclusion
Ideal for larger homes, the Makita DRC200Z is expensive. While it lacks some basic functions you'd expect at this price, it's a rock-solid robotic vacuum cleaner which will last for years.
We dislike that batteries need to be purchased separately (an extra £200 – so not cheap) and that they require removal for charging. Unlike most cheaper units, the Makita doesn't automatically recharge.
Ideally, we'd be able to schedule for a set time or start via an app. Also, the onboard time delay isn't practical for home use. However, the remote is easy to use and has a locate function.
Using sensors to navigate, it can be quite bashful. It'll either attempt to move objects out of its path or bash them, neither is ideal with home furniture. That said the clean from either mode is deep and thorough. The finished result almost makes us forget about the lack of control.
In conclusion, if you have a large house with mainly hard flooring and money to spend then you can't go wrong with the Makita DRC200Z purely for cleaning power alone. 9/10 (read our full review)
EUREKA i300 Robotic Vacuum Cleaner
Description
With its uber-cool design, powerful 1300 Pa suction and quiet operation, there's much to like about EUREKA i300. And at just under £200, it's affordable.
Under the contemporary Bronze Metallic exterior sits a powerful motor which provides 1300 Pa of suction. This figure is slightly more than most on our list.
Using a combination of side brushes and roller, the i300 delivers a superb clean to a range of surfaces. There are 5 cleaning modes to choose from including Auto, Edge and Spot.
The remote allows you to start/stop, change the mode and dock the Eureka i300. You can also use the remote to schedule vacuuming.
As you'd expect the i300 automatically docks when finished or low on battery. Taking 6 hours to fully charge, it offers up to 90 minutes of cleaning time.
An infrared sensing system guides the EUREKA i300, enabling it to avoid falling or bumping objects. At a tiny 7 cm high, these sensors help guide and clean the i300 under furniture.
The 500ml dustbin is generous and larger than the average. This means the i300 can vacuum more space in less time.
Finally, it's virtually silent with a noise rating of 57dB. So you can work, sleep or watch TV while it does it thing without distracting you.
Pros
5 cleaning modes
Easy to use remote and scheduling
Powerful 1300 Pa of suction
Cons
No App or smart home integration
Some have had problems with scheduling
Conclusion
Overall the EUREKA i300 is an excellent mid-priced robotic vacuum cleaner.
While some have had issues with scheduling the unit, once sorted, it does work like clockwork. It would be better to have this function controlled by an app as well as basic integration with IFTTT or Alexa.
Talking to other EUREKA i300 users, they like that it's slim enough to clean under furniture and radiators. And most are very happy with the quality of clean delivered by the unit.
The onboard navigation is solid and means your furniture and objects protected from bumps. Also, the sensors enable the unit to keep moving and avoid falling or getting stuck when the flooring type changes.
Taking all of this into consideration, the EUREKA i300 is a fantastic unit at a great price. 8/10
DIGGRO KK320 Robotic Vacuum Cleaner
Description
At just over £100, the DIGGRO KK320 robotic vacuum cleaner is an exciting model from a fairly new brand that packs a punch!
Provides 900 Pa of suction, the KK320 is near silent with a working noise level of less than 60dB. You can easily watch tv, sleep or work while it's cleaning.
The 1200mAh Li-ion battery provides up to 60min of cleaning on a 4-hour charge. When the battery drops below 20%, the unit will return to the dock for automatic charging.
Offering 4 cleaning modes (powerful, automatic, edge and random), you can tailor the KK320 to give the best cleaning result. While the unit doesn't map where it has been, it does navigate in a methodical pattern, making sure it covers every area of your home.
The unit's two side brushes sweep dust and dirt into a suction channel and to the dustbin. Sensors are located at the edges enabling the unit to avoid dropping down steps or hitting objects.
In terms of control, either start the unit via the remote or using the clean button on top. Sadly, no app or smart home integration is available.
Pros
Highly affordable
Low noise
Slim design
Cons
Remote control only
Can struggle to navigate between rooms
Small 330ml dustbin
Conclusion
The DIGGRO KK320 Robotic Vacuum Cleaner sits at the entry-level end of our robotic vacuum cleaners. However, it offers some nice features.
While it may lack an app or smart integration, this isn't surprising given the price. It does need someone to start it as there is no built-in timer. Once started, it doesn't require any assistance and will quite happily dock when the battery is low or it's finished.
It offers a sufficient amount of suction as well as 4 cleaning modes. Many users are surprised by the excellent finish produced by the KK320 across different flooring materials.
That said, one of the most common complaints is getting the KK320 to navigate between rooms. Of course, there is no way to block it from rooms other than to ensure doors are closed if you don't need that room vacuumed.
Even though the DIGGRO KK320 is a no-frills vacuum, it offers a range of features that are often found in more expensive units. 8/10 (read our full review)
Proscenic 811GB Robotic Vacuum Cleaner
Description
The highly affordable Proscenic 811GB robotic vacuum cleaner offers an exciting array of features.
Firstly, it offers 1,000Pa suction and so is comparable with many on our list. Unlike other units, the Proscenic 811GB has an onboard water tank and mopping mode.
The Lithium-Ion battery charges in 5 hours and provides up to 130 minutes of vacuuming per charge. When it's finished cleaning or running out of battery, the unit automatically docks and start recharging.
As you'd expect, it uses sensors to safely navigate rooms without damaging objects or falling down steps. Plus, it's slim design enables it to clean under furniture.
There are 4 cleaning modes to select from. Auto Clean (daily clean), Spot Clean (thoroughly clean a small area), Edge Clean (works along the wall and corners) and Zigzag Cleaning (covers large spaces).
The Proscenic 811GB also has a mopping function. A microelectronics-controlled water tank offers three water seeping speeds (Low, Moderate, High). This mopping function can be used in parallel with the vacuum mode.
While the unit does have a remote, you can control the 811GB using an app over Wi-Fi and also by Alexa voice control.
Pros
Multiple control options (remote, app, Alexa)
an mop and vacuum simultaneously
Low noise level (60dB)
Cons
Can struggle to connect to Wifi
Doesn't work with Google Home or Z-Wave
Some users unit fail to always dock
Conclusion
While the Proscenic 811GB robotic vacuum cleaner does have a few negatives, it backed by fantastic customer support. And while this doesn't forgive machines breaking within months or difficulties with the app, it does show that the brand is willing to help users.
We like the dual mopping and vacuuming functions. It's quite impressive that Proscenic has managed to fit a 200ml water tank and a 0.5L dustbin. This trumps some of the other robotic vacuum cleaners we've reviewed on dustbin size alone!
While you can control the 811GB in 4 ways (on the unit, remote, App, and Alexa), it's missing Google Home and Z-Wave options. Hopefully, these will be included in future releases.
All in all, it's claims a lot but thankfully, it delivers on most of these promises. 8/10
Housmile Robotic Vacuum Cleaner
Description
At just under £100 the Housmile Robotic Vacuum Cleaner offers a real bang for the bucks. It's simple to use, powerful and slim enough to clean under furniture.
While it doesn't have an extensive features list, it's ideal as your first robotic vacuum cleaner. With 1000 Pa of suction, it's just as powerful as the Eufy RoboVac 11 (more than twice the price!).
There are only 2 operation modes. In the small room mode, it cleans for 30 minutes, while the big room mode lasts for 60 minutes. Using infrared sensors to navigate, the RoboVac maps as it goes and also uses drop-sensing tech to avoid falls.
A set of rotating brushes loosen dust and other debris from the floor. Any rubbish is then swept into an easy to remove dustbin. As a bonus, a spare set of brushes is included.
Designed to work best on tile, hardwood and low-pile carpet. It's best to avoid if you have thick rugs or carpet.
Unlike others, the Housmile requires your assistance to charge as it doesn't automatically dock. So you'll have to plug the unit in but does flash red when the battery is low.
Pros
Highly affordable entry unit
Advanced HEPA filtration system
Slim design
Cons
No smart navigation
Lack smart home integration
Doesn't automatically charge
Conclusion
It's easy to overlook the negatives with the Housmile Robotic Vacuum Cleaner as it's doesn't make bold claims. However, it does deliver a lot for under £100 on Amazon.
It only has two modes and you can't set it to work at a certain time or even control it via a remote. That said, it does a high-end HEPA filtration system which will collect 99.9% of all allergens.
However, it's fantastic as an introduction to the world of home automation and robotic vacuum cleaners. 8/10
Eufy RoboVac 11
Description
Eufy is a USA based company who offer a range of smart home devices. The brand is part of Anker, a well-known battery tech company. The Eufy RoboVac 11 is a solid device which is easy to use.
It's simple, functional design offers 1,000 Pa of suction and uses a combination of counter-rotating side brushes and a 14.5 cm rolling brush to vacuum. While there is a start button on the unit, the remote allows you to select one of the 4 vacuuming modes.
Several strategically placed infrared sensors guide the unit and stop it from falling down the stairs or bumping into furniture. The front features a soft bumper which will protect items from being damaged.
Thanks to its slim design, the Eufy RoboVac 11 can navigate and clean under furniture. So, it handles most of those hard to reach places, you'd rather not vacuum!
Changing takes slightly over 3 hours. Once charged, the Eufy RoboVac 11 provides up to 90 minutes of use. When it's running low on battery, the RoboVac 11 navigates back to its dock and starts charging.
Pros
Uses multiple brushes
Cleans many flooring types
Quiet operation
Cons
Some units often fail to return to the dock
Brushes wear out quickly
Several units have broken within the first year
Conclusion
We have mixed feelings about Eufy RoboVac 11. It's affordable and includes a fantastic features list. The 4 different modes are all useful and the 2 types of brush ensure a deep clean.
However, many have reported their units breaking after a year or so of use. Add to this reports of terrible customer support and the situation isn't ideal. Thankfully, many bloggers have invented a range of DIY fixes.
Another issue is the RoboVac 11 seems to have is locating its dock, the unit struggles unless it's nearby. In terms of control, we dislike that there is no mobile app or smart home integration.
That said, overall the Eufy RoboVac 11 scores a respectable 7/10. (read our full review)
ILIFE V3s Pro Robotic Vacuum Cleaner
Description
If you have pets then the ILIFE V3s Pro is likely to transform your life! Built to collect pet hair as well as normal dust and dirt, the ILIFE is a featured-packed, near-silent robotic vacuum cleaner.
Under the hood is a Li-ion battery which provides up to 120 minutes of cleaning time. The V3c Pro offers 850 Pa of suction, which is slightly less than the first two.
The low profile design enables the unit to clean under furniture, while the smart sensors protect objects and ensure the unit doesn't drop steps.
With a changing time of 5 hours, the ILIFE V3S Pro can automatically locate its base and charge. It's four cleaning modes includes a schedule function, which allows you, complete control.
Designed to work on a range of surfaces including low-pile carpet, laminate, marble, hardwood and more. The two side brushes clean dust and dirt into the 300ml dustbin. The high-efficiency filtration system that is anti-allergen and removes up to 99.97% of particles.
Pros
Quiet operation
4 cleaning mode
Automatically charges
Cons
Struggles with different height flooring
No app or home automation integration
Small dustbin
Conclusion
The ILIFE V3s Pro sadly falls short on some of its promises. In terms of the good points. It does have 4 cleaning mode. The two side brushes effectively clean dirt and dust. It's very quiet (55dB) and is easily scheduled. The remote is easy to understand and use.
The not so good. Some V3s users have noted that it can struggle to navigate between different flooring materials. Advertised as great for pet hair, some users disagree. So, if you're looking to clean up after pets, you may need to run it multiple times or vacuum yourself!
As with the other robotic vacuum cleaners we've covered up to this point, the ILIFE V3s Pro doesn't integrate with Alexa, Google Home or Z-Wave. Nor is there an app you can use to control it. 7/10
iRobot Roomba 671 Robotic Vacuum Cleaner
Description
With a 25 year history, iRobot is considered to be the market leader. Our expectation for the iRobot Roomba 671 robotic vacuum cleaner is high.
The sleek black design is complete with green accents. It delivers only 600 Pa of suction power – the smallest in our list. A Lithium-Ion battery powers the unit.
With 90 minutes of cleaning time per charge, Romba 671 will easily clean a small apartment or house. Charging takes 2 hours and so the unit will clean more in less time.
What makes the Romba 671 unique is it's patented 3-Stage Cleaning System which uses Dual Multi-Surface Brushes. Another unique feature is Dirt Detect™ Technology, which recognizes areas with dirt build-up. These areas are then cleaned with extra attention.
It has two modes: automatic and spot. While it doesn't map rooms, it does use sensors to navigate and avoid bumping objects. After cleaning or when low on charge, it automatically docks and starts recharging.
Finally, the buttons on the top provide a basic level of programming. However, the iRobot HOME App enables you to remotely schedule cleaning. The iRobot Romba 671 also is compatible with Amazon Alexa and the Google Assistant.
Pros
Flexible control – on device, app, Amazon Alexa and Google Home
Fast charging time
Unique cleaning method
Cons
Low suction power
no mapping feature
small 350ml dustbin
Conclusion
Sitting at the middle of our price range, the iRobot Roomba 671is impressive.
Firstly, on paper, it lacks suction power as it only produces 600 Pa. This is at least 40% less than other models we've covered. However, this isn't that noticeable in the real world.
The Romba 671 doesn't like dark colours and tends to interpret them as an object or step. If you have dark carpet or have rugs with a dark border, the Roomba might refuse to clean it.
The small 350ml dustbin means you have to empty it more often. So you might find yourself needing to check and empty it after every clean.
It doesn't map where it's cleaned and rooms can't be automatically blocked. While this is annoying, it's similar to most models we've covered. The iRobot Roomba 671 performs well and provides a good overall clean.
On to the positives, there are plenty of control options including an app and easy integration with Amazon Alexa or Google Home. The relatively short charging time means it quicker coupled with 90 minutes of use means it quick to clean.
Overall, while it offers fast charging, we feel there are better and cheaper robotic vacuum cleaners available. 7/10 (read our full review)
Dyson 360 Eye™ Robotic Vacuum Cleaner
Description
Any discussion of vacuum cleaners isn't complete without mention Dyson. And so, why should robotic vacuum cleaners be any different?!
Right out of the box, the Dyson 360 EYE™ makes some bold claims such as "Superior cleaning with twice the suction of any robot vacuum". It's also expensive costing £830.
Dyson is well known for its cyclone technology and innovative design, and the 360 EYE™ pushes these concepts further.
At the heart of the unit is a V2 spin motor, which operates at 78,000 RPM. Dyson hasn't stated the suction power in Pa suction, therefore we can't verify their claim or compare it with others on our list. That said, the 360 Eye™, unlike most other robovacs, doesn't lose suction power over time.
The navigation system is unique as it combines a 360-degree camera and IR sensors on the sides. This means that the maximum amount of floor is cleaned in the least possible time. It seamlessly moves between rooms yet is sophisticated enough to avoid objects and steps.
While this all sounds interesting, there are, however, a few negatives. For such a tall unit, the dustbin is tiny – only 330 ml. Given the efficiently the unit performs, the flashing "full" LED will be ever present.
The battery life is quite shocking. A full charge takes two and a half hours and only provides 45 minutes of cleaning time. As you'd expect, it does automatically dock and self-charge when running low.
In terms of control, a regularly updated Dyson App is available.
Pros
Smart navigation
Powerful and picks up plenty of dust
Works via Wi-Fi and an App
Cons
Tiny battery life of 45 minutes
Only a Dyson app is available
Doesn't integrate via IFTTT or any smart home system
Conclusion
As Dyson were game-changers when they first launched, we very much want the 360 EYE™ to be great. Sadly, it falls short. As easily one of the most expensive robovacs, there no discernible reason for the high price other than the Dyson brand name.
For the price, we'd expect better integration with home automation systems and a superior app. With only 45 minutes of cleaning time per charge, the battery life is really disappointing, especially when compared to others on our list.
Some users have noticed that because of it's deep clean, it's much slower than other units and the tiny dustbin fills far quicker. In some cases, the 360 EYE™ fails to complete a single room on a charge.
As the unit doesn't use mapping, you can't block off rooms or areas without having to close doors or move objects. A simple solution such as using magnet tape would be enough.
That said, the clean and navigation are worth paying for, as Dyson in this regards is much further advanced than other brands. While the app is frustrating to use, Dyson has released several software updates. All in all, we found the Dyson 360 EYE™ to be somewhat disappointing. 7/10 (read our full review)
The best robotic vacuum cleaner is…
Having examined some of the best robotic vacuum cleaners available, hopefully, you have a better idea which is the ideal unit for you. If not, here are our recommendations.
Buying your first robotic vacuum cleaner? Start with a cheaper unit like the Housmile Robotic Vacuum Cleaner. It's affordable and a solid introduction to robovacs.
Already convinced and want to buy the best robotic vacuum cleaner? Then anything under £200 is going to fall short of your expectations. So it's worth investing in Proscenic 811GB or the EUREKA i300.
Looking to upgrade and have money to spend? We'd recommend avoiding the Dyson 360 EYE™ and buying Neato Robotics Botvac D6 Connected instead. The Neato has plenty of power, has a sizeable dustbin and integrates with several home automation systems.