IFTTT for home automation: Upgrade your smart home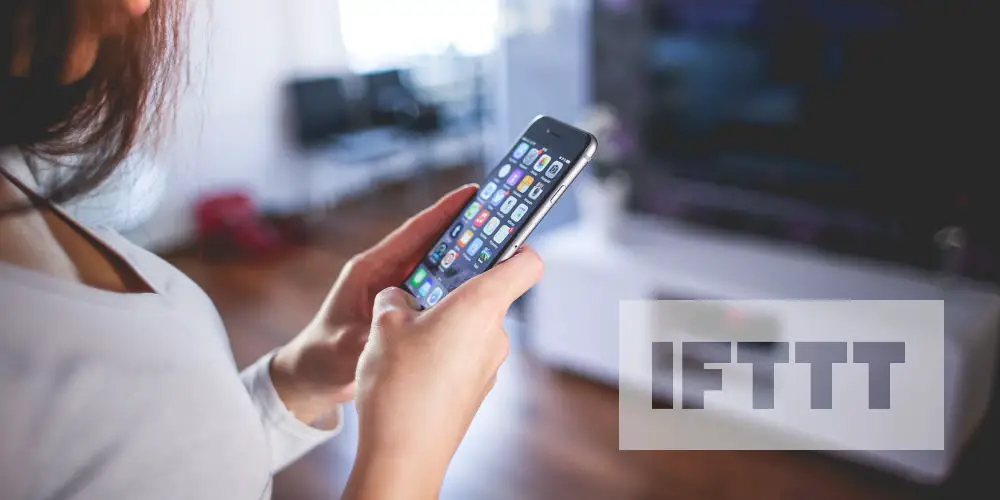 Streamline multiple different DIY smart home systems into a single, coherent system using IFTTT for home automation. As a powerful piece of technology, IFTTT (If This Then That) is a digital Swiss army knife, which can make a huge difference in your everyday life.
Building a smart home alone is challenging as no one system accomplishes every task. Of course, some get close but there are still many disconnects that cause frustration. Thankfully, we can use IFTTT for home automation to solve the majority of these issues.
With the right IFTTT recipes, you can save time, effort, and energy. Use this technology to create the smart home of your dreams.
A problem with smart home manufacturers
There's one fundamental problem with the majority of home automation systems. Most are closed-loop systems that are designed around proprietary communications protocols and exclusive to each manufacturer.
Unless the manufacturers provide a way for two different systems to integrate, you're stuck. Even those with a PhD in computer science might still struggle to get them working in harmony.
In part, this is done to keep you tethered to one manufacturer, increasing your spending with them as you have to buy all your light switches, thermostats, AV equipment, relays, hub and more. Their reasoning is simple, every component will work with the system out of the box.
It also ensures their technology is kept away from the competition, allowing them to maintain a competitive advantage. And while manufacturers do produce "compatible" products, they offer limited use and could cause a raft of issues, not to mention void warranties.
Enter Z-Wave and Zigbee
However, the majority of people interested in home automation don't have the budget to have a professionally installed smart home system. The introduction of Z-Wave and Zigbee standards marked a change in how the average consumer could automate their home.
Both of these wireless communications standards provide a framework that manufacturers follow and include certification tests, allowing the consumer confidence that a product will work in their home. In addition, a vast number of products can be integrated through Wi-Fi.
However, communication problems still exist and require you to experiment with different components to get them to effectively work together. You could end up with a headache and no solution or a buggy one at best!
A solution is to use IFTTT for home automation or in life in general!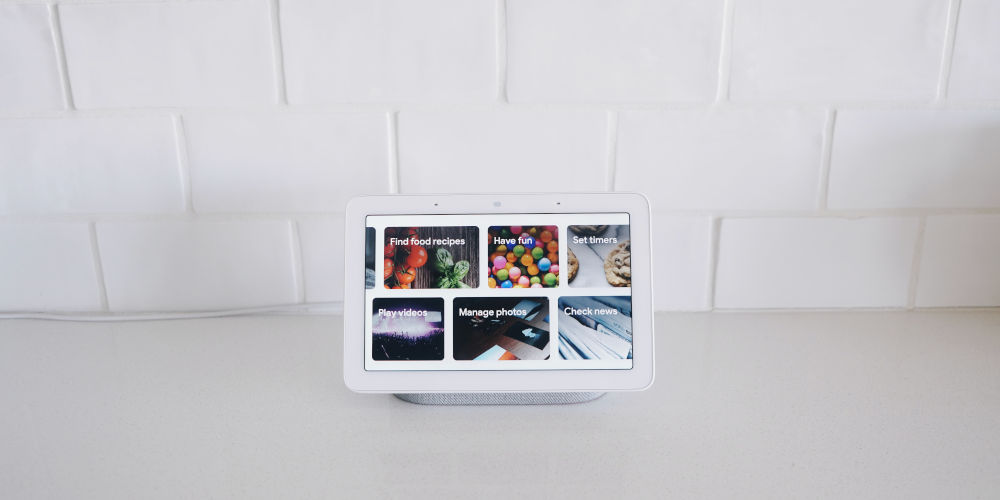 What is IFTTT?
Using the basic principles of computer programming, IFTTT is a powerful way to automate tasks. Using the system, you create recipes which are a set of commands that work together and are triggered by a specific command, measurement, or signal.
In reality, IFTTT helps you simplify life by automating repetitive or complex tasks, enabling you to be more efficient with your time. The potential is huge, especially when using IFTTT for home automation.
For example, you have four different light sources in your living room. These consist of a pendant light, spots, a freestanding reading lamp and a few table lamp arranged on a console table. Switching them all on or off might take a minute or two.
With IFTTT, you can sequence them to act as a group. Touching one button, would, therefore, turn them all on or off. You could, also set up different lighting scene for a range of activities, which again could be controlled with a single button.
But that's only a fraction of what it can do. You can control specific smart appliance functions to activate at a certain time of the day or when other conditions are met.
For example, if you always want your home to be 16 degrees, you can link a smart sensor to your boiler and use IFTTT to turn it up or down depending on the measurement collected by the sensor.
If you're using Amazon Alexa or Google Assistant, then IFTTT will revolutionise your life and smart home experience, as there's plenty of recipes available, based on their voice-recognition capabilities.
How does IFTTT help us create a better smart home?
Since launching over 10 years ago, IFTTT has provided an alternative solution for both consumers and manufacturers. As a free (to consumers) cloud service, it allows manufacturers to release their API in a way that makes it easy for consumers to use it to integrate smart home products.
You no longer need to experience the frustrations of trying to integrate two different manufacturer's products or need to learn programming language to be able to set up the system so that it works for you and doesn't control you.
What manufacturers support IFTTT?
As the majority of smart home brands support IFTTT, you can easily use the technology in your home. According to founder and CEO, Linden Tibbets, IFTTT has more than 10 million users that have connected at least one smart home product to the platform.
Consumer-level smart home systems that support IFTTT:
Alexa
Google Assistant
Z-wave
Fibaro (read our introduction to Fibaro and IFTTT)
Ring
Philip Hue
And many more
Professional smart home systems that support IFTTT:
You might spot two major brands are missing from the list: Apple and Savant. Neither currently offer any support with IFTTT and sadly this is unlikely to change soon.
Programming automations with IFTTT
Using applets, IFTTT enables you to painlessly integrate products from different manufacturers. You could use an existing applet or create your own. All applets follow the basic programming logic of "if this, then that" (no prizes on how they named the service!). Let's look at a few examples.
Example 1: IF you leave home THEN tell your smart home hub to turn off all lights.
Example 2: IF the alarm system connected to your smart home hub sounds the burglar alarm THEN tell your security cameras to start recording video.
Example 3: IF your Alexa alarm clock goes off THEN tell your smart home hub to start your coffee maker.
We've written these example in a certain way to show the causal link between the trigger (bold) and the action (italics) that is completed after.
Creating applets is simple and you can use either the IFTT smartphone app or website. Plus you can build as many applets as you wish. You can even set up email alerts when an applet is actioned, ensuring your newly written script works as expected.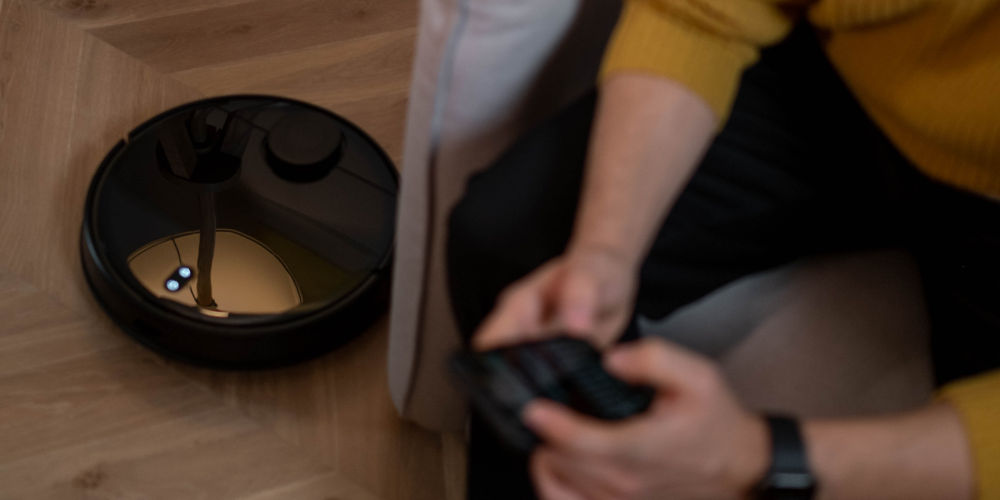 Best Alexa IFTTT applets
Tell Alexa to find your phone
Can't find your phone? This Applet will get Alexa to automatically call your phone, so you can follow the ring tone and find it. So long as your phone isn't on silent!
Track the music Alexa plays
No need to attempt to remember who performs your latest favourite song, particularly if your Amazon Echo is playing it! This Applet will add tracks played by Alexa to a Spotify playlist. There's also an Applet that will instead put track info in a Google Drive doc.
Sync Alexa to-dos with your reminders
The weekly food shop has never been easier. This Applet will send all of your stored Alexa to-dos to the Reminders app on your iPhone. For Android IFTTT users, there's one for syncing with the Google Calendar instead.
Un-silence your phone with Alexa
There's more than one way to call your phone using Alexa, but if your phone is on silent then it might be useless. Thankfully, there is a workaround that solves the problem but only works with Android. That said, it could be a huge time saver.
Have Alexa flash your Hue lights
If you've set a timer with Alexa and want some visual cues when the clock hits zero, this Applet will flash your Hue lights so you know it's time to take the pasta off the boil. Also, great for anyone who's hearing impaired.
Best Google Assistant IFTTT applets
Add songs to your Spotify playlist
Just say, "Ok Google, add to [Name of playlist], [Artist name], [Song title]." As if by magic, it will appear on your Spotify playlist.
Add a new contact
Entering phone numbers is so 2000! Have Google Assistant add a new contact for you using IFTTT. Just say, "Ok Google, add [Name] to my contacts. The number is #".
Add events to your iOS calendar
Google Assistant plays nicely with Google Calendars, but if you prefer the iOS calendar then this Applet is for you. Just say, "Hey Google, add to my iOS calendar…" and then dictate accordingly.
Turn on your TV with Google Assistant
This Applet that links Google Assistant and Logitech Harmony can help you fire up your TV without retrieving the remote control from between the sofa cushions. A quick "Ok Google, turn on my TV" puts you in control.
Best IFTTT Applets for your home
Get a hot coffee when you wake up
If nothing gets you going in the morning quicker than a cup of hot coffee, and you happen to own both a Fitbit and Belkin WeMo plug, the two can be used in conjunction with a simple recipe that automatically switches on your coffee machine the moment you wake from your slumber.
Turn off iDevice plugs when you leave
Nothing worse than that niggling feeling that you left something while trying to get to work. It'll consume you. If you use iDevice smart switches or outlets, this Applet will automatically turn them off when you leave a geofenced area (i.e. your home) to give you peace of mind.
Stop Sonos when you leave the house
Sonos users, activate this Applet to have your multi-room system stop playing music as soon as you leave the house. There's also one to start playing your favourite tunes as soon as you walk through the door.
Turn on lights when Ring senses motion
Scare off burglars by appearing like you're at home. Use this Applet from Ring to turn your Philips Hue lights on when Ring senses something going on outside. Don't risk it!
Loop colours on your Hue bulbs
Use this little IFTTT applet to display all the colours of your Hue bulb. It'll create a light show in your living room. Great for entertaining!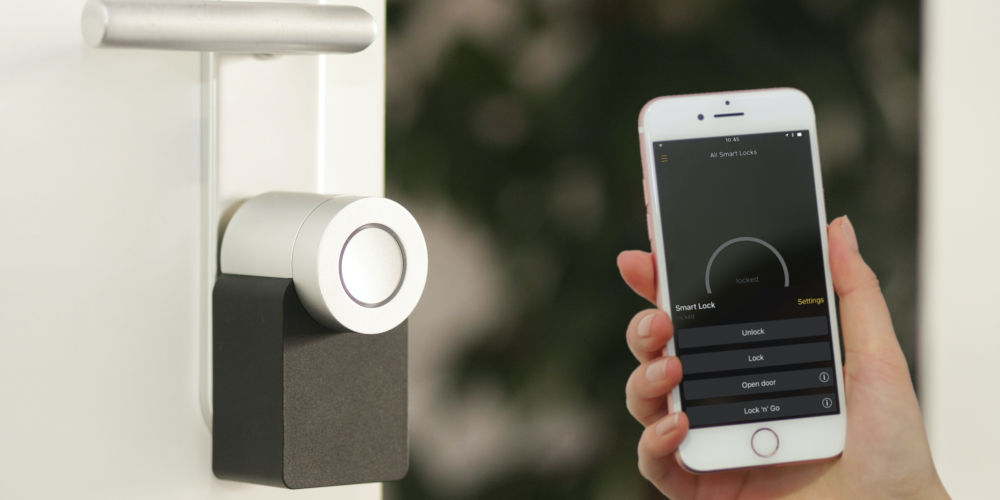 Will using IFTTT for home automation impact my system's security?
Most people with a smart home system installed already have security concerns. We've already covered how to stop someone from hacking your smart home devices. But you might feel that using IFTTT adds another level of complexity, increasing the risk of being hacked.
The good news is, if hackers do strike your smart home, it's probably won't be through IFTTT. Instead, it's likely to be at the device level. IFTTT has created a secure environment including two-factor authentication and 100% uptime, meaning your system is safe.
Are there any Downsides to IFTTT?
Sadly, IFTTT isn't perfect. It won't enable you to integrate every known device into a smart home system.
It's slow
Nor is it the fast way to control devices as it takes about two seconds for communications to/from IFTTT and for IFTTT to process an applet. Having to deal with this time lag might be acceptable under most circumstances but isn't ideal.
Requires internet to work
As a cloud service, if you experience an internet outage then you won't be able to run your IFTTT applets. While this might be fine if you're at home or work, this could cause issues if you're on holiday and can't reset your router or call your broadband provider.
No customer support
By far the biggest issue with IFTTT is as a free to consumer service, they offer no support to the end-user. While this might not surprise, especially given the fact that they have over 10 million users, it is disappointing.
That said, as with other open-source software, there are plenty of active users on forums, who are eager to help. Thankfully, using IFTTT for home automation is easy enough that you might not need support or can try to experiment to solve an issue.
Lack of manufacturer support
Another common issue is unless you own the product and linked it with IFTTT, you can't view the triggers and actions a manufacturer has made available. This feature was sadly removed a while back when IFTTT updated their user interface.
So, you'll have to trust manufacturers' adverts when they say that they support IFTTT when purchasing. You won't know until you unbox and connect the device if it does or if their IFTTT service has all the functionality you need.
Some manufacturers see IFTTT as an aspect of marketing they can talk about but rarely add new features to their IFTTT channel. Hopefully, more brands will embrace IFTTT and see how regular updates can provide massive benefits to the end-user and the life cycle of their products.
Should you use IFTTT for home automation?
As a valuable tool, you should use IFTTT for home automation or at least experiment with the technology. Overall, It's reliable, fast enough to complete the majority of tasks, and useful.
That said, as a cloud-based service, if your internet drops out you could be left with problems. So, it's worth using caution when experimenting with IFTTT and planning how you'll overcome issues.
Until manufacturers agree on a universal basic communication standard or all embrace Z-Wave/Zigbee, IFTTT provides a way for you to integrate a range of devices into a single cohesive system.