Will Google Chromecast work without Wi-Fi?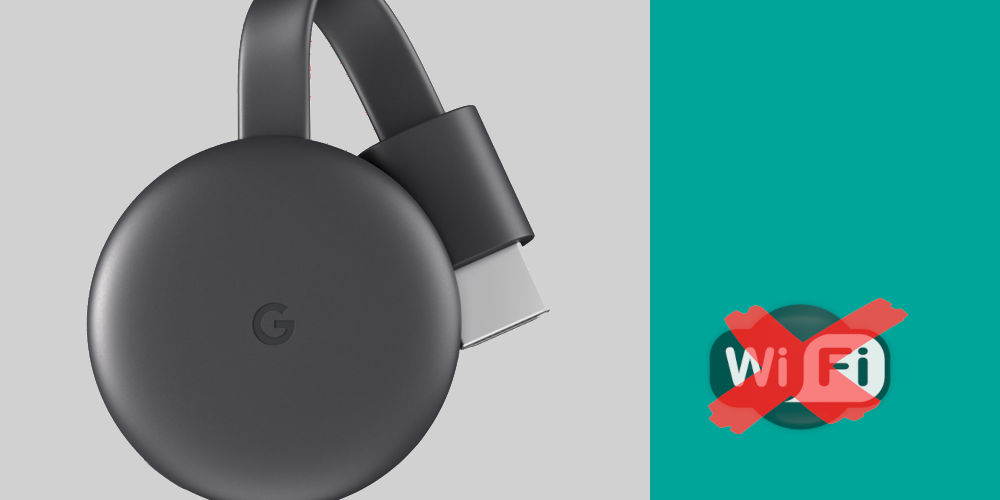 Even with a smart TV, you should still invest in a streaming stick as it offers you even more access to different content. But will Google Chromecast work without Wi-Fi? Yes, you can still use your Chromecast when there is no internet connection.
With a Chromecast device, you can use your TV to view photos, play music or YouTube videos, and even stream Netflix. Life is much better until the Wi-Fi drops out. Thankfully, you can still stream to your Chromecast device from a mobile device.
Before exploring how to use Chromecast without Wi-Fi, try some basic troubleshooting. Start by checking your router for loose cables and try rebooting it. If still nothing, you can use Chromecast guest mode. So, will Google Chromecast work without Wi-Fi? Let's find out!
Using Chromecast without Wi-Fi with Guest Mode and Google Home app
Your Chromecast has a guest mode built-in that allows anyone to connect with it, hence the name! After switching on guest mode in the Google Home app, your Chromecast device emits a Wi-Fi beacon. Guests can then connect to the device from their iOS or Android device without using the host's Wi-Fi network.
There is one small catch. The host must be connected to their Wi-Fi network to activate the guest mode. If you're the host and lose Wi-Fi, it can be tricky to enable guest mode.
However, if you're primary device already has guest mode enabled, you can use a second device and connect to the internet using mobile data, another phone's hotspot or a different Wi-Fi network.
How to enable guest mode as the host
If you are the host, follow these instructions to enable guest mode for the first time and stream from another device. Be aware: Chromecast with Google TV is the only model that does not have a guest mode.
Open the Google Home App. Then, tap your device.
Go to "Settings"
In the top-right corner, you should see a "settings" icon. Tap the "settings" icon.
Tap "Recognition and Sharing"
In "settings," find and tap "recognition and sharing" to go to guest mode settings.
Tap "Guest Mode"
Now, you should be able to see your guest mode PIN. Tap on "guest mode."
Toggle Guest Mode to "On"
Tap "on" to enable guest mode. If you can see the blue toggle from the start, you already enabled guest mode at some point in the past.
Connecting the host's Chromecast as a guest
If you're the guest, follow these steps to connect to your host's Chromecast without Wi-Fi.
(Android Users Only) Turn on Chromecast Guest Mode
This step is only for Android devices. Go to "settings" on your phone, tap on "Google," then "devices & sharing," "cast options" and finally "guest mode." iOS users can skip this and go straight to casting.
Guest Opens a Casting-Enabled App
Open a Chromecast app like YouTube and tap the "cast" icon. Tap "nearby devices." Follow the instructions on your phone screen. If the Chromecast doesn't pair with your device at this stage, go to the next step.
Enter the PIN
You may need to enter the host's four-digit PIN from their Google Home app. You can also find the guest mode PIN in ambient mode.
Google Support states that the guest can cast using an Android device running 5.0 or higher or using an iOS device running 11.0 or higher. You might find that some apps on iOS devices don't work in guest mode.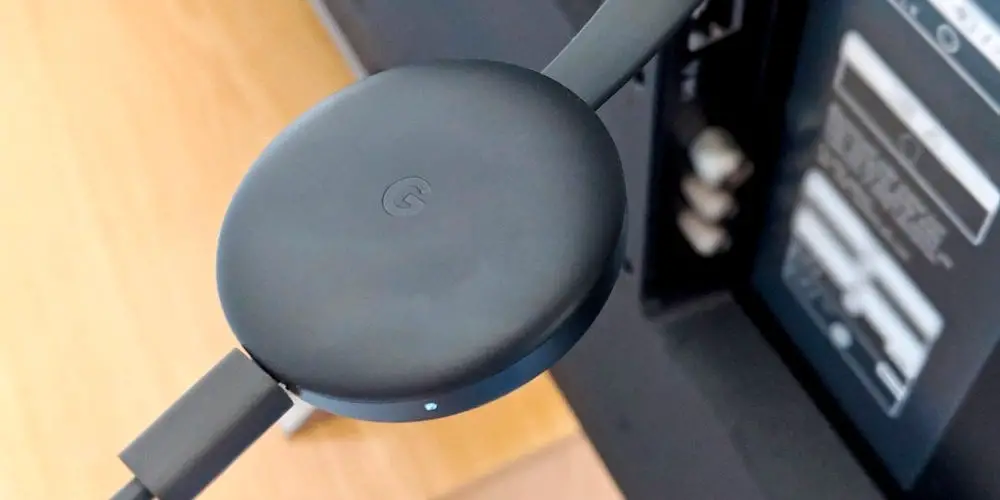 Can connect my Chromecast Device to any smartphone?
Chromecast works with both Android and iOS devices. So as long as you have one of these devices, you will be fine. Chromecast with Google TV works differently and doesn't require a mobile device to stream content. That said, you should use a mobile phone to set it up.
While you can no longer set up your Chromecast device with a PC, you can cast from your PC in the Google Chrome browser.
Casting to a TV Using mobile data
In guest mode, as the guest, you can cast to any TV as long as you have some form of internet connection. You could connect to another local Wi-Fi network that the Chromecast device isn't connected to or use your mobile data.
That said, there are two things to be aware of. Firstly, you can't set up your Chromecast with mobile data. You must connect via Wi-Fi (on the same Wi-Fi network) or using an Ethernet cable. Second, Chromecasts use lots of data, so be careful if you don't have unlimited data.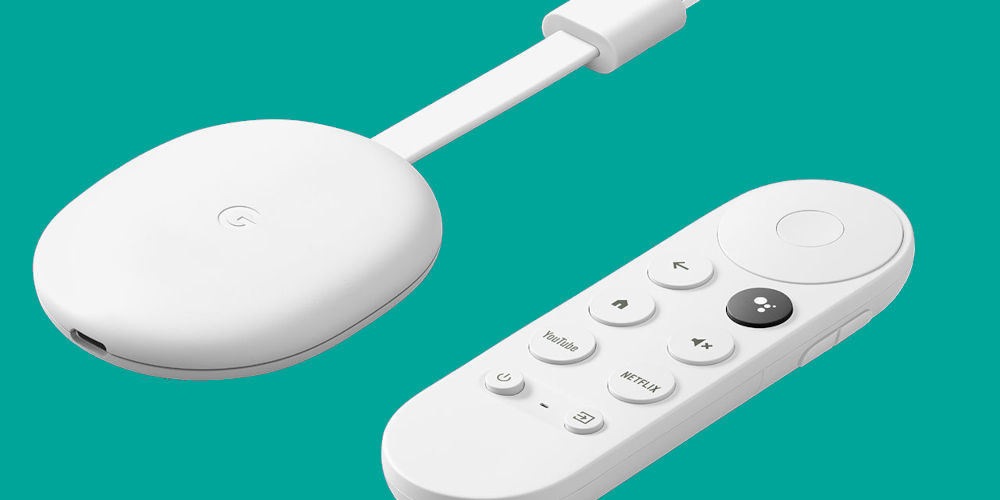 Can you use Chromecast with an Ethernet internet connection?
Many don't know they can boost their poor Wi-Fi signal using an Ethernet cable from their router. Using a hard-wired connection can speed up your Chromecast and lead to a better experience. You will need a Chromecast Ethernet adapter and an Ethernet cable.
While Google only sells Ethernet adapters for Chromecast with Google TV. One does come in the box with Chromecast Ultra. That said, you can buy third-party devices, including the UGREEN Ethernet Adapter that work with the other Chromecast generations.
As these are not official Chromecast adapters, you run the risk that they might not work with some models. Here are the steps you need to follow to get Chromecast to work with a wired internet connection instead of Wi-Fi.
Plug the Adapter Into the USB port
Make sure your Chromecast is plugged into your TV's HDMI port. Attach the Ethernet adapter cable to the port on the Chromecast where you usually put your mini USB cable.
Connect Your Ethernet Cable
Choose an Ethernet cable long enough to reach your router. Plug your Ethernet cable into the Chromecast Ethernet adapter.
Plug the Adapter Into the Power Outlet
With everything connected, plug your Ethernet adapter into a power socket.
Try Streaming From a Chromecast App
Use your mobile phone (iOS or Android device) to cast from a Google cast-ready app. If you're using Chromecast with Google TV, try streaming something from the user interface.
If you experience issues, you may need to factory reset your Chromecast. After that, you should be able to set up the Chromecast using your Ethernet internet connection with the Google Home app and an iOS or Android device.
Just follow the on-screen instructions as you would with the normal Wi-Fi set up process. If you need help setting up your Chromecast, read this Chromecast guide.
FAQ about using a Chromecast without Wi-Fi
Can I use Chromecast without an internet connection?
To use Chromecast without Wi-Fi, you can either use the guest mode setting or a wired internet connection. To use guest mode, you need a secondary device.
Can I stream from my phone to TV without Wi-Fi?
In guest mode, the Chromecast device will emit a Wi-Fi beacon. Your device picks up this signal when you cast in a Chromecast enabled app. From there, you can then stream from your iOS or Android device's screen without needing an internet connection.
Will Google Chromecast work with mobile hotspots?
It's quite simple to get your Chromecast working with a hotspot. That said, your Chromecast uses plenty of data. So be careful not to exceed your phone's data plan, or you'll be charged handsomely for it.
Can I watch live TV using a Chromecast?
You can easily watch live TV using a Chromecast. Start with our guide: How to watch live TV on Chromecast in the UK and enjoy access to a wider range of content than before.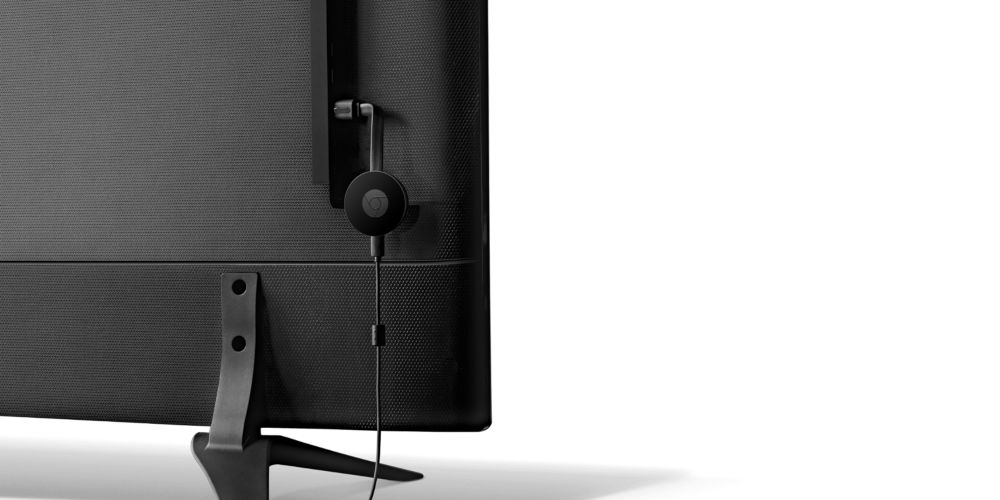 So, will Google Chromecast work without Wi-Fi?
Chromecast devices work effortlessly until they develop an issue, which can be tricky to solve.
Thankfully, you now have two methods that allow you to use your Google Chromecast without Wi-Fi. You may need to purchase a few extra bits, but the cost is well worth it. It's also worth purchasing a second device to allow you to use the guest mode trick.
With the right equipment, you can easily use your Chromecast without Wi-Fi. Plus, Google has an excellent help section and forum if you get stuck.
So, Will Google Chromecast work without Wi-Fi? Yes. You might like to read our comparison of Chromecast vs Fire TV stick.