Will Google Chromecast work with mobile hotspots?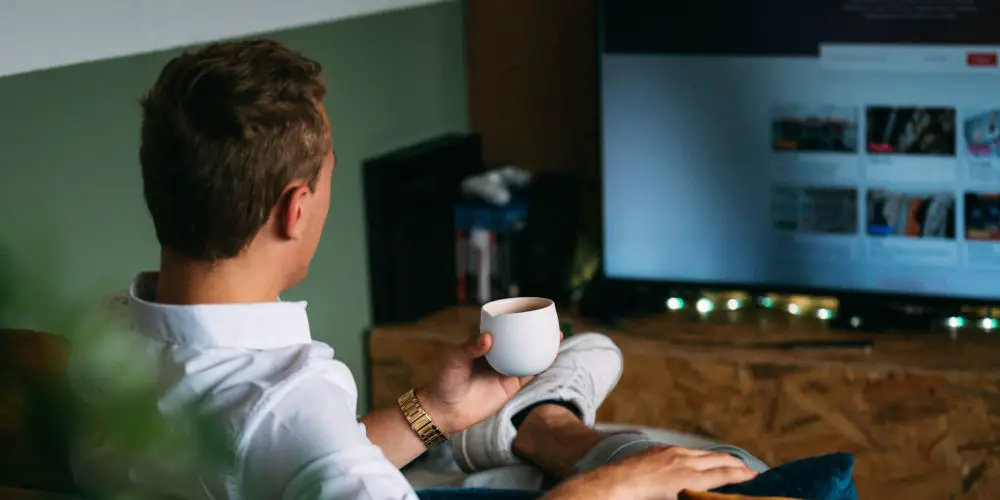 If you're travelling or suddenly lose Wi-Fi, you might like to know, will Google Chromecast work with mobile hotspots? Thankfully, the Chromecast will work with any stable, fast internet connection. It doesn't matter if you're using a hotel Wi-Fi, broadband router or a mobile hotspot.
As a simple way to share content from a smartphone or tablet, many use their Chromecasts without giving it a second thought. Connecting one to your TV, you can watch YouTube, Netflix, BBC iPlayer, ITV hub and more. Not to mention viewing your photos on the Google cloud.
So, will Google Chromecast work with mobile hotspots? Yes, but come with us as we explore this topic in-depth!
Connecting your Chromecast to a mobile hotspot
While not officially supported, it is possible to connect your Chromecast device to a mobile hotspot. You can either use a second phone to configure the Chromecast through Google Home or manually enter the hotspot's network name and password on one phone.
The process is even easier if you have the latest Chromecast with Google TV as it has a menu and a remote. So, connecting it to a Wi-Fi network couldn't be simpler. That said, the basic Chromecast versions don't have a menu, meaning you can only configure them with a smartphone or tablet.
If you have an older Chromecast version, be aware!
Unless you've tried to add another Wi-Fi network to an older Chromecast, you won't realise that this isn't possible. Older versions can only connect and remember one Wi-Fi network at a time.
So, if you have an older Chromecast and want to connect it to a hotspot, then you'll need to factory reset your Chromecast. Next, you'll need to ensure the hotspot is the first network it connects to.
Bear in mind that your Chromecast needs to be connected to the same Wi-Fi network as the device that controls it. If they are on different networks, they won't work together. That said, you can connect and configure a new Chromecast without being on the same network.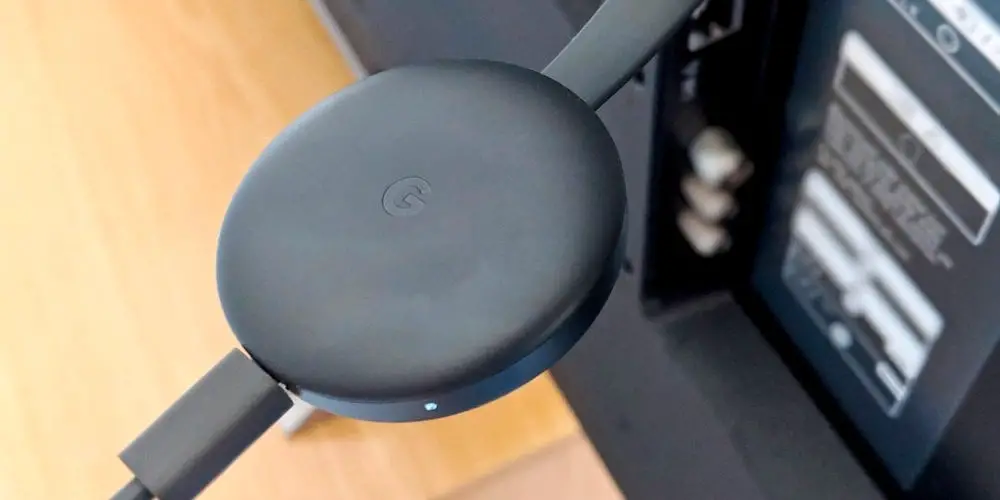 Connecting a Chromecast to a mobile hotspot using two smartphones
By far the easiest way to connect a Chromecast to a mobile hotspot is to use two smartphones. The first creates the hotspot, and the other connects to the hotspot, allowing you to configure the Chromecast.
Here are the steps you need to follow:
#1 Set up the Chromecast
Before you can configure your Chromecast, you need to plug it into an HDMI port and either power it using a power socket or using a USB port on your TV.
Done correctly, you'll see a stable white light on the Chromecast and your TV should display the Chromecast background with its number and PIN.
If you used the Chromecast before, you might need to reset it using the link above.
#2 Turn one smartphone into a hotspot
With one of the phones, activate its hotspot. If you're on an Android phone, then simply drag down the notification bar and tap the hotspot icon. With a hotspot established, we can move on to configuring your Chromecast device using the second phone.
#3 Connect the second phone to Hotspot
Connect your second phone to the first phone's hotspot. You'll also need to download the Google Home app if you haven't already and open it.
#4 Use the second phone to Configure the Chromecast with Google Home
In the Google Home app, tap the plus icon, and let it search for the Chromecast. Within a few seconds, it should find it. Tap on your Chromecast and go through the set up installation.
When it asks for a Wi-Fi network, connect it to your first phone's hotspot. And you're done. Now you can use the Chromecast with a mobile hotspot. However, be careful of your data usage!
Connecting a Chromecast to a Hotspot using a single smartphone
Don't worry if you only have one smartphone with you, it's still possible to get a Google Chromecast to work with a mobile hotspot but slightly more challenging. Great news if you're travelling alone with one phone or would rather not have to play with two.
As you can use this method anywhere, it's a lifesaver if you experience a Wi-Fi outage at home. Here are the steps you need to follow:
#1 Activate your phone's hotspot feature
Drag down the top navigation bar of your phone and tap the hotspot icon. Tap and hold the icon to open the hotspot details. Doing so allows you can easily switch over to them later. Also, it's worth changing the hotspot info to something simple, otherwise, it will get pretty complicated, quickly.
#2 Open the Google Home app
As in our previous method, you next need to open the Google Home app, tap the plus icon, and connect to your Chromecast. Resist tapping the next buttons too quickly! You'll notice that when it prompts you to select a Wi-Fi network to connect to, your hotspot doesn't appear on the list.
#3 How to find and connect to your hotspot
Still within the Google Home app, you'll need to scroll down the Wi-Fi list and tap "other Wi-Fi network". It will then ask you to enter your mobile hotspot's Wi-Fi information (the SSID and password).
The name and password need to be an exact match, hence why we suggested changing these to something simple in the first step. After entering the details correctly, the Chromecast should be able to connect to the hotspot, and you'll be able to cast and screen share with no problems.
Thankfully, once your Chromecast is connected to the hotspot, it will automatically connect every time the hotspot is turned on.
#4 Guest Mode
You can also use Guest Mode, which you can enable once the Chromecast is connected. Guest Mode allows people who are not on the same Wi-Fi network to cast to the Chromecast. however, it can be unreliable or glitchy.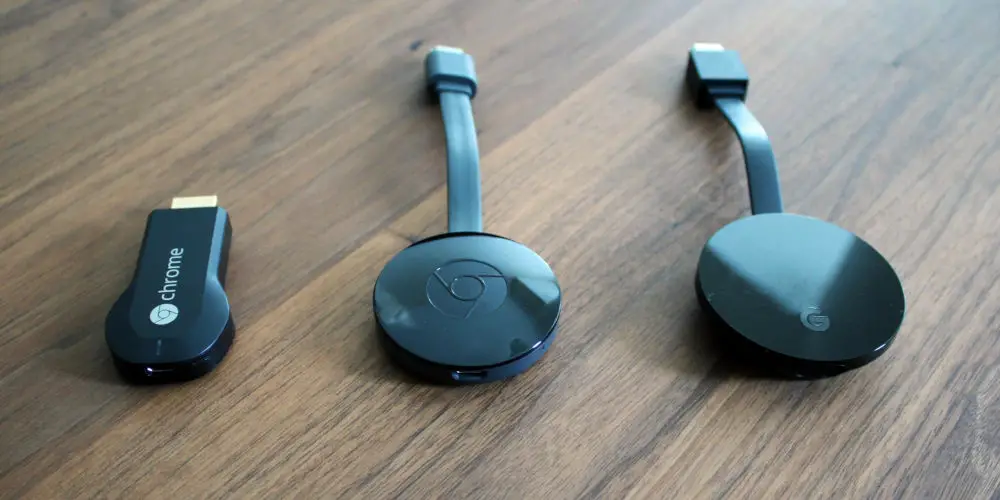 Why doesn't Google support using a hotspot with a Chromecast?
Google hasn't publicly advised against using a hotspot with a Chromecast device. So many are confused when asking will Google Chromecast work with mobile hotspots? As there's no clear answer.
It could be that Chromecast uses a lot of data, a subject we'll talk about in a moment. Another reason could be that hotspots can be unreliable and glitchy, so don't create the best viewing experience as no one want to wait for media to buffer.
Your Google Chromecast might view your phone's hotspot as being on the same network and not the Wi-Fi network, causing communication problems between the devices you're using. So, while you can use a hotspot with a Chromecast, you might want to see it as a last resort.
Does the streaming stick uses a lot of data?
As we mentioned in does Amazon Fire TV Stick need Wi-Fi, both devices use plenty of data. Most people have limited data as part of their phone contract. So, using a mobile hotspot can quickly push you over the limit and cost you a small fortune, especially if you're streaming HD media.
How the Chromecast works is completely different from what we think. Rather than sending media from your phone to your TV, your smartphone tells the Chromecast where to find the media online. It then separately loads it. Hence, why an internet connection is always required.
So, you'll want to be careful when using a Chromecast with a hotspot. If you're unsure of your data limit or usage, then open your network's app on your phone as you should be able to see what's using the most data and how much data you have remaining on your plan, this month.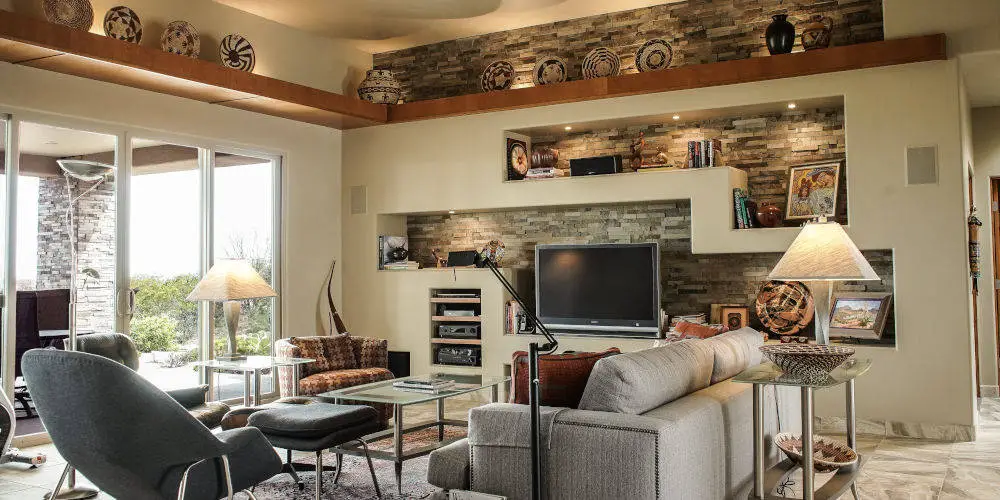 Data for firmware updates
Streaming media is only part of the data that your Chromecast uses. It also needs data for software updates and background processes. Overall, it can consume a lot of data and quickly.
So unless you have unlimited data as part of your phone contract, then be careful and unplug your Chromecast when not in use and turn off your phone's hotspot. Otherwise, you might end up being charge a smart fortune as you've exceeded your data limit.
Speed concerns
Sometimes your hotspot can be at best glitchy or even unreliable, which is likely the reason why Google doesn't support people using their hotspot with a Chromecast.
The sad fact is, if you have a slow mobile network, then the Chromecast will struggle to load any media, rendering it useless. Ideally, you need an internet speed of 5 Mbps minimum. And while this is feasible for mobile networks, it depends on your location and the mobile network coverage.
So, will Google Chromecast work with mobile hotspots?
Regardless what TV you have, adding a Chromecast and being able to stream content from your phone, you'll never want to return. Having this tiny yet powerful device allows you to access content from all over the internet.
But what if you're travelling, lose Wi-Fi or want to use it as part of an garden home cinema? Then you'll want to know will Google Chromecast work with mobile hotspots? The answer is yes, and it's quite simple to get it working on a hotspot.
You can even use your Chromecast with a VPN and enjoy a wider range of content from even more streaming services.
However, beware that your Chromecast uses data like it's going out of fashion, even when it looks off (as it waits to be in standby mode before updating). So be careful not to exceed your phone's data plan or you'll be charged handsomely for it.
If you found this article helpful, you might want to read our guide to 7 fixes to try if Google Chromecast keeps disconnecting or Will Google Chromecast work without Wi-Fi?