Can you integrate Google Nest and Samsung SmartThings?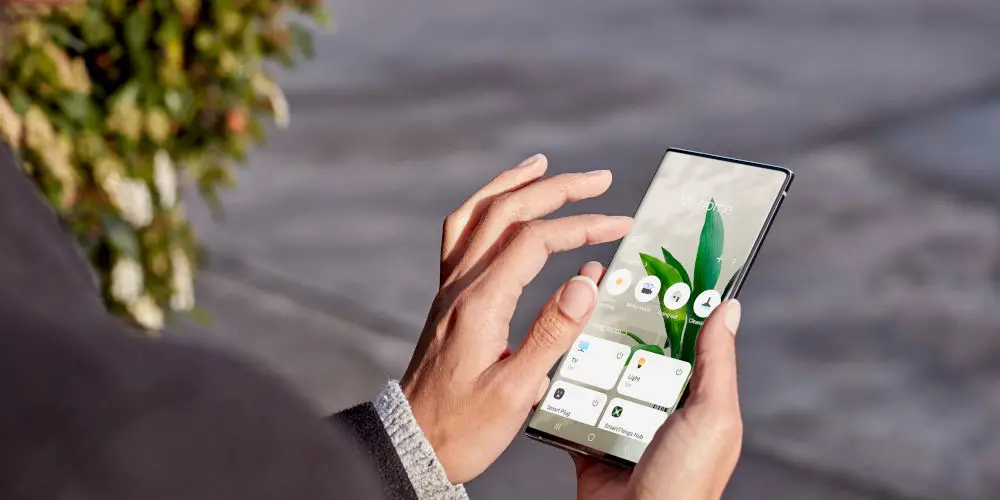 PUBLISHED: 6th May 2021 | LAST UPDATE: 19th April 2022
One of the most affordable ways to add home automation to your property is to combine Google Nest and Samsung SmartThings into a single system. You might already own products from each brand but don't know how to configure them so they communicate and work together.
Offering a collection of smart home products, the Google Nest (formerly Google Home) range includes smart speakers, thermostats and wireless security cameras. They can be controlled using voice commands, thanks to Google Assistant.
As a more traditional smart home system, Samsung SmartThings enables you to control a range of smart devices from light bulbs, power socket, and TVs. Plus as Samsung is behind the system, they continue to roll out products with the technology already built-in.
The real magic happens when you integrate Google Nest and Samsung SmartThings as you can use voice commands to control all the SmartThings paired devices in your house via your Google Nest smart speaker.
If that sounds exciting, then you're able to discover each system in more depth, how to configure them, getting the two systems communicating and much more!
What makes up the Google Nest range?
Originally called Google Home, the now renamed and bigger Google Nest range covers a lot of ground, allowing the typical consumer to automate their home.
In the range, you'll discover smart speakers, tablets with built-in smart speakers, a doorbell, Nest thermostats, and both indoor and outdoor wireless security cameras. As well as the Chromecast, Google's first foray into smart home technology, which is always active!
The smart speakers and tablets have Google's voice-activated virtual helper "Google Assistant" built-in, meaning they do much more than just play music!
Using Google Assistant you can set reminders in your Google calendar, find recipes, stream music, catch up on news or sport, and even check the weather! It can help you accomplish a myriad of tasks with ease.
As a listening device, any of the Google Nest speakers or tablets are always standing by, ready to react when you say its wake word of "Hey, Google" or "Ok, Google." Once awake, you can simply use voice commands to perform tasks.
Why use the Samsung SmartThings smart home system?
As a fairly new entrance to the smart home arena, Samsung SmartThings is a unique system backed by one of the world's biggest electronic manufacturers.
At first glance, it might be hard to recognise its many differences over other consumer-level systems. However, the technology is incorporated in many of Samsung's latest products allowing you to instantly integrate them into your smart home.
But that's not all, the system is designed around the Z-Wave chip, meaning you can seamlessly add thousands of compatible products and devices from a wide range of manufacturers.
The Samsung SmartThings range includes power socket, thermostats, TVs, Soundbars, sensors, door locks, washing machines and even robotic vacuum cleaners!
As a DIY-friendly system, getting started is simple as you set devices up yourself. At the heart of the system is the SmartThings Hub which is wired into your Wi-Fi router and all SmartThings devices connect wirelessly to this central device.
The result is a smart home system you can easily control from your smartphone using their easy to use app, no matter your location. Also, the system will notify you regarding the energy usage, performance of the paired devices and security alerts on your smartphone.
How to set up your Google Nest products
There are a few steps you'll need to take to get your Google Nest product set up and ready.
Step 1: Download the Google Home app on your smartphone either using the Google Play Store or Apple's App Store.
Step 2: Plug in your Google Nest smart speaker into a power socket and turn it on. Connect the speaker to the same Wi-Fi network as your smartphone.
Step 3: Open the Google Home app and tap on "Get Started" located at the bottom right of the screen.
Step 4: On the app, sign in to your Google account. Next, it'll scan for the available Google Nest device. Ensure your Google device is turned on and connected to the same Wi-Fi network as your smartphone. Once the smart speaker is detected tap "Next".
Step 5: It will then play a test sound. If you can hear the sound, tap "Yes". If not, tap "No" and check the speaker to ensure everything is fine or not.
Step 6: You then need to select your language and region. This will be applied to your Google Nest speaker. And then, select the room where the speaker is placed.
Step 7: Set up Google Assistant and train it to recognize your voice.
Step 8: Finally, enter your location into the app. Either enter it manually or let the app use your smartphone's GPS. Google Assistant is now able to provide you with accurate local weather and traffic information.
Getting your Samsung SmartThings devices set up
With your Samsung SmartThings devices, getting set up is even simpler. Before you can add devices, you need to set up your SmartThings hub.
Step 1: As with our Google device, you also need to download the Samsung SmartThings app. Both Android and iOS versions are available.
Step 2: Open the SmartThings app and tap on "Getting Started" located at the bottom of the screen.
Step 3: Log in to your Samsung account. If you don't have one, either create a new account or use your Google account.
Step 4: Tap on the "+" sign on the home screen. Now, tap on "Devices" and you will see a list of devices that are compatible with this application.
Step 5: From the list of devices, locate your SmartThings hub. You'll next see a set of instructions to follow. After select "Next" until the hub is successfully connected with the application.
Connecting Google Nest and Samsung SmartThings devices together
Getting the two systems to communicate is fairly straightforward. Once completed, you can control any Samsung SmartThings devices paired to the hub using your Google Nest smart speaker.
To connect Google Nest and Samsung SmartThings, follow these steps:
Step 1: Connect your smartphone with both the Google Home app and the Samsung SmartThings app. Ensure all devices work on the same Wi-Fi network.
Step 2: Tap the "Google Home" app icon on your smartphone to open the application. From the home screen, tap on the "+" icon and select "Set up devices."
Step 3: Now, from the "Works with Google" option, select "Have something already set up?" and locate "SmartThings."
Step 4: Tapping on "SmartThings" will take you to the SmartThings application where you need to tap "Authorize."
Step 5: After a few minutes, your Google Nest and Samsung SmartThings devices will be successfully connected! You'll be able to see all the devices paired with the SmartThings hub in the Google Home app.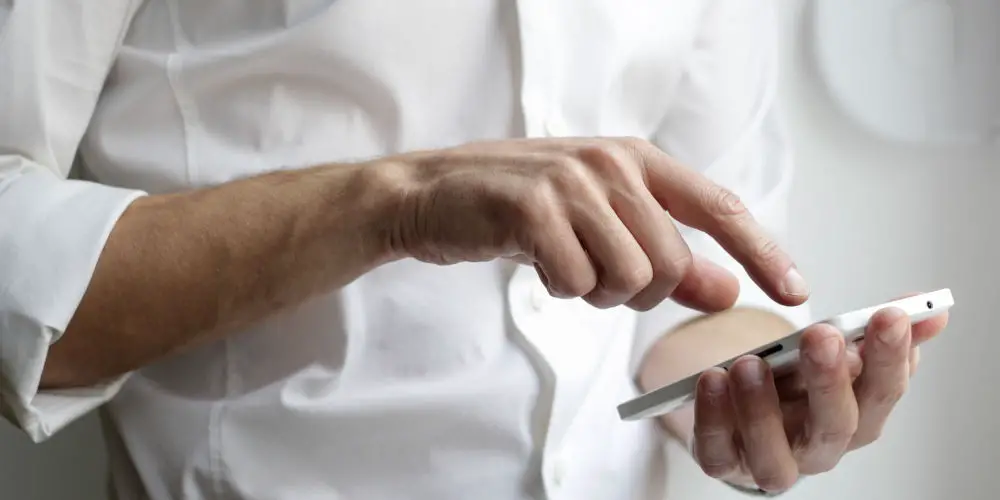 Assigning SmartThings devices to rooms
Before you can control devices paired with your Samsung SmartThings hub, you need to assign these devices to rooms. You can complete this task in the Google Home app, like so:
Open the "Google Home" application on your smartphone and tap on the "Home" icon. You can see a list of all the paired smart devices.
Tap on your desired device from the list and select "Room."
Now choose your desired room and tap on "Save." The device will be assigned to the room.
Next, repeat these steps to assign SmartThings devices to rooms again.
Note: If your desired room is not listed in the application, you can create a custom room. To do that select the device you want to assign and tap on "Room > Add a custom room". Now, give a name to the room, click "Next" and you're ready.
Controlling your smart home using Google Nest and Samsung SmartThings
After you've set up your Google Nest and Samsung SmartThings devices, and connecting them, then you're ready to use Google Assistant to control the devices in your smart home. It couldn't be simpler, as all you need to say is: "Hey, Google" or "Ok, Google", followed by your command.
For example, if you have a Philips Hue smart bulb in your living room that's paired with the SmartThings hub, you can say, "Hey Google, turn on living room light" and it will!
Of course, this is a pretty basic example of what you can do using the combination of Google Nest and Samsung SmartThings. You could set up routines for the morning and evenings, monitor your power usage, lock or unlock doors, and complete many more tasks with ease.
The next step
As you now have a clear idea of how you can use your Google Nest and Samsung SmartThings devices in a single system, you can leverage the power of Google Assistant to make your life easier.
Even though we've briefly scratched the surface, it's worth spending time figuring out how you can make the system work for you and push its boundaries!