6 Smart garden tools that change gardening forever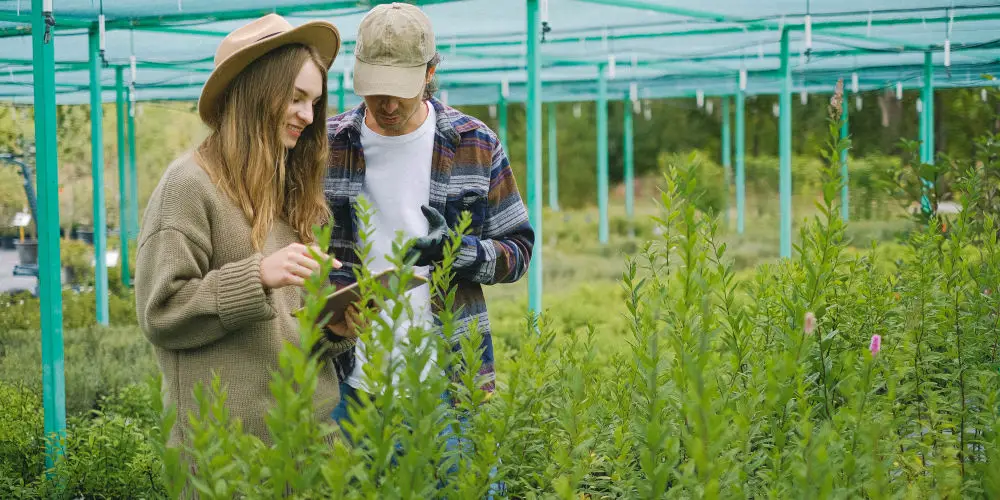 PUBLISHED: 14th October 2021 | LAST UPDATE: 30th June 2023
Gardening involves a lot of grunt work that isn't particularly fun. Mowing the lawn, for example, is a boring, repetitive task. However, many smart garden tools are available that make gardening more fun while reducing the amount of effort required to keep the outdoors looking nice.
Smart garden tools include plant sensors, weather monitors, sprinkler systems and even robot lawn mowers. Many of these devices painlessly integrate with the best home automation systems, allowing you full control over your entire property.
As an evolving market, new devices and gadgets are launched each month. So, it can be difficult to know which high tech gardening tools you should buy to build a smart garden. Thankfully, we've done the research and can highlight the smart garden tools you need.
After adding some automation to your garden, you can ensure plants are watered, the lawn is mowed, and the soil is healthy, all while spending less time gardening.
What can smart garden tools help with?
As with smart devices for the home, smart garden tools and devices either monitor the surrounding environment or automates a task. Some even do both.
Devices that monitor their environment can help you make better decisions such as when to water, add fertilise or pick fruit and veg before they go bad. These clever devices can alert you to take action before your plants start to wither and die due to neglect!
Smart sprinklers are a great example of a device that automates a key gardening task. Monitoring the weather and working on a timer, they work like clockwork, ensuring your garden is always correctly watered. You never need to worry if your lawn or plants are getting enough water.
The best example of a device that does both is a robot lawn mower. They collect a lot of data as they cut your lawn, from grass height, the weather and how close to the boundary wire they are at any point.
What elevates these devices is their connectivity. The majority of smart outdoor devices allow control using a smartphone app and use cloud storage to record data. You can monitor and control your devices from anywhere while making better decisions and creating a healthier garden.
Smart plant monitors
To ensure the best crop, gardeners have always made use of tools like vegetable and fruit cages. However, nowadays gardeners can also use plant monitors. These devices are incredibly helpful for the beginning gardener as they can help you track key metrics and ensure your plants stay healthy.
The market is full of plant monitors. These devices are incredibly helpful for the beginning gardener as they can help you track key metrics and ensure your plants stay healthy.
Insert the device into the soil, it will then record regular measurements of moisture levels, track light and humidity, and even analyse soil. Many can even determine the nutrients in the soil.
The WANFEI Soil Moisture Meter is an excellent choice. As an intelligent 4 in 1 device, it continually monitors moisture, light, fertility and temperature. You can view the data it collects using an app (iOS and Android versions).
Robotic lawn mowers
Robomowers are life-changing as they work around the clock to keep your lawn looking freshly trimmed and healthy. Picking the best robotic lawn mower for your garden is easy, thanks to a range of models from well-known brands, including Flymo, Honda and Bosch.
It's worth buying a robot mower that has an inbuilt weather sensor, a good charge to use battery ratio, and comes with an app. Avoid buying the cheapest unit and will likely lack some features you need. A robot mower is far cheaper than hiring a gardener and doesn't need days off!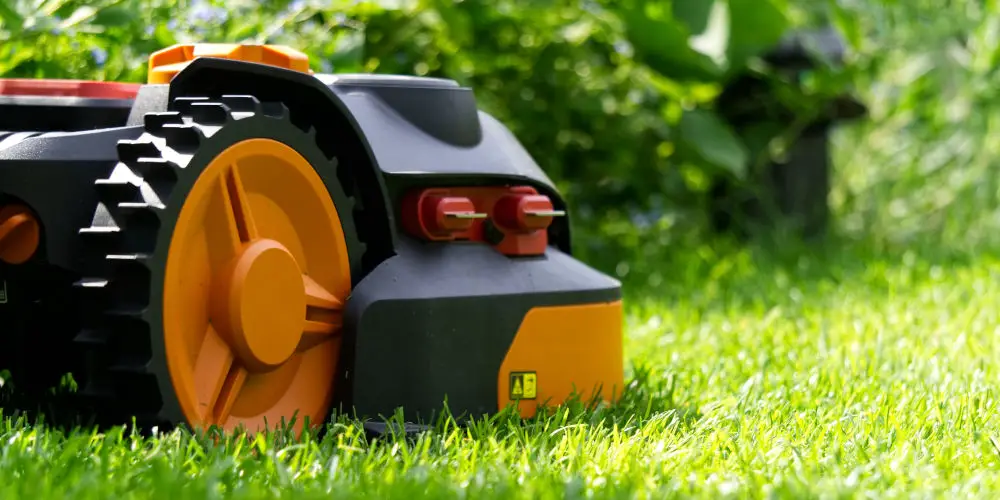 Smart sprinklers
Imagine your irrigation system could tell you there's a leak in the system or adjust to the weather conditions. Well, smart sprinklers do more than schedule irrigation. They are dynamic devices that monitor and respond to their environment, ensuring your plants or lawn are always cared for.
Many use an app or website for monitoring and control. An affordable option is the johgee Smart Sprinkler, which comes complete with a Wi-Fi hub allowing you to control it from anywhere. It offers two modes as well as a rain delay feature, your garden will look healthy in no time.
Weather sensors
Useful in certain scenarios, weather sensors are a niche item when discussing smart garden tools. They are ideal for learning more about your surroundings in general. You could even use them within your home to monitor sensitive areas such as a wine cellar or a child's room.
That said, unless you have a specific use in mind, you might not find having one that valuable. The majority of data you can view is already available from many of the free weather apps.
The Netatmo Weather Station is a superb choice as it monitors your indoor air quality as well as outdoor metrics like temperature and air pressure. Its work with Amazon Alexa and Apple HomeKit. You can even link it with the Netatmo Smart Thermostat for smart heating control.
Call the botanist
Talk with a plant expert with a few clicks using the SmartPlant app. Using geo-mapping, it knows your location, climate and soil type, meaning any advice you receive is tailored to you. It also works with Alexa.
Simply, take a photo of your plant or pest and upload it. The SmartPlant's experts will take a look and within 24 of submitting your query, you'll have a diagnosis and advice on what to do.
The free version is limited but still worth having. Upgrading to a premium membership allows you to submit unlimited questions, photo IDs and access to a personalised garden care calendar.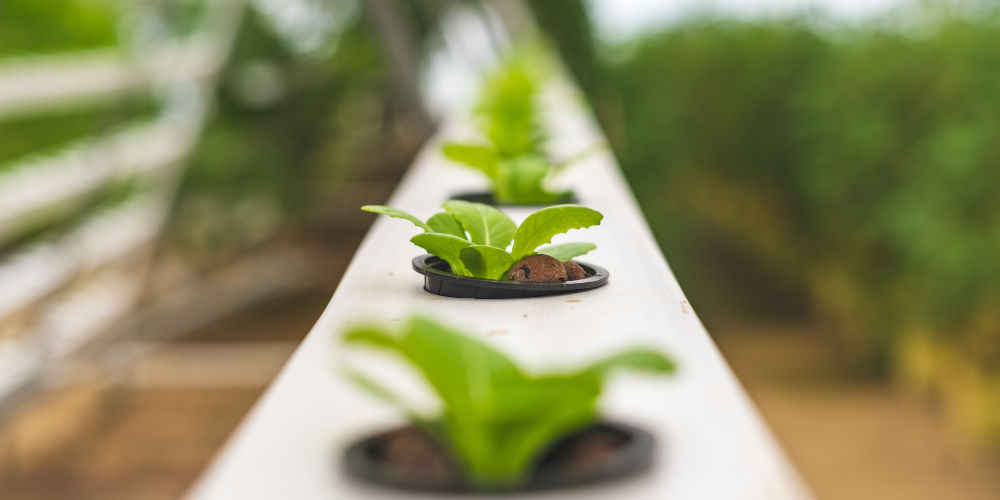 Smart indoor garden
If you don't yet have an outdoor space or fancy growing some veg but want to avoid the hard work then invest in a smart indoor garden such as the Click and Grow Smart Garden 9 Indoor Gardening Kit.
As a self-contained system, indoor garden pods provide light, automatic watering, fertilizer and customized heat levels. All you need to do is plant or sow seeds and the unit does the rest. Growing plants or veg hasn't ever been simpler!
You could also explore hydroponic, which is a soil-free way to grow plants indoors using natural sunlight or artificial light. Starting a hydroponics vegetable garden is cheap and easy.
Robotic weeders (bonus idea)
US based Tertill has launched a solar-powered weeding robot. While not currently available in the UK, it has great appeal. Simply place the robot in a sunny part of your garden, and it will start to remove weeds. You no longer need to do back-breaking work or use chemicals.
What protocol does the device use?
Unless you're using a single device, you'll want to make it easy to control your smart garden tools, especially if you're using a home automation system. You don't want to end up with a multitude of apps on your phone that you don't use.
Wi-Fi
Most smart gardening devices connect directly to your Wi-Fi router, allowing you to interact with them remotely. Wi-Fi has three potential issues. The first is coverage, in a big garden you might not have a strong signal throughout. Luckily you can solve this with a Wi-Fi booster.
Another issue with Wi-Fi is speed. The more smart devices you have on a network, the slower it works. You shouldn't have an issue if you have a couple of phones, TV, laptop and a few smart devices. You'll notice your Wi-Fi speed drops if you have more than 20 devices running at once.
Battery life is the final issue. Devices that use Wi-Fi tend to drain batteries fast, meaning you end up needing to change them often.
Z-Wave or Zigbee
If you have a lot of devices running on your Wi-Fi, then you should consider upgrading to a dedicated smart home system such as Z-Wave or Zigbee. Both use unique low-powered protocols to operate devices.
A smart home gateway sits at the centre of both systems and connects to your Wi-Fi router, enabling you to interact with devices from anywhere with a Wi-Fi connection without using all of your home's Wi-Fi bandwidth.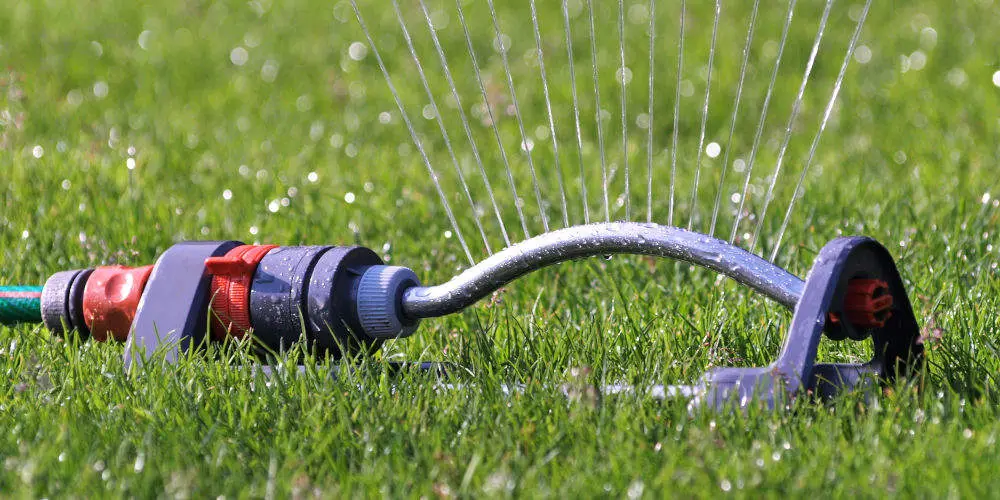 How is each device powered?
Many devices require batteries that will need changing at some point. Robot lawn mowers will automatically charge, while most plant sensors and weather monitors will require you to swap the batteries. So, look for smart garden tools that have a built-in solar panel that recharges the device.
Smart sprinkler systems generally plug into a tap and outdoor power socket so don't require batteries, making them easier to manage.
Does the device play well with others?
If you're comfortable using Alexa, Siri or Google Assistant then you might want to look for smart garden devices that work with these. If you buy a device that only works with its own app then you might need to use (If This Then That) IFTTT to allow a greater level of control.
IFTTT allows you to create rules that control multiple devices in a single sequence without needing them to be using the same protocol or being able to interact with each other. The more devices seamlessly work together, the more tasks you can automate, freeing up your time.
Using smart garden tools to create your dream outdoor space
When deciding what smart garden tools to invest in, it's best to research and start small. Don't rush out and buy the most expensive robot lawn mower, when an entry-level or second unit is the best starting point.
If you can use IFTTT rather than needing to buy expensive devices or paying for a premium option then experiment and push the limits of what's available for free. It's worth exploring a device's app before making your purchase to see if it works in line with your expectations.
With the right smart garden tools and devices on your side, you should be able to free your time while creating a superb outdoor space. Of course, you will need to take care of some tasks and keep monitoring the devices to ensure they're working as such.
Make the neighbours jealous by investing in some smart garden tools and devices as you can sit back and relax while they tend to their lawn!