21 Ways you can use Amazon Alexa for the elderly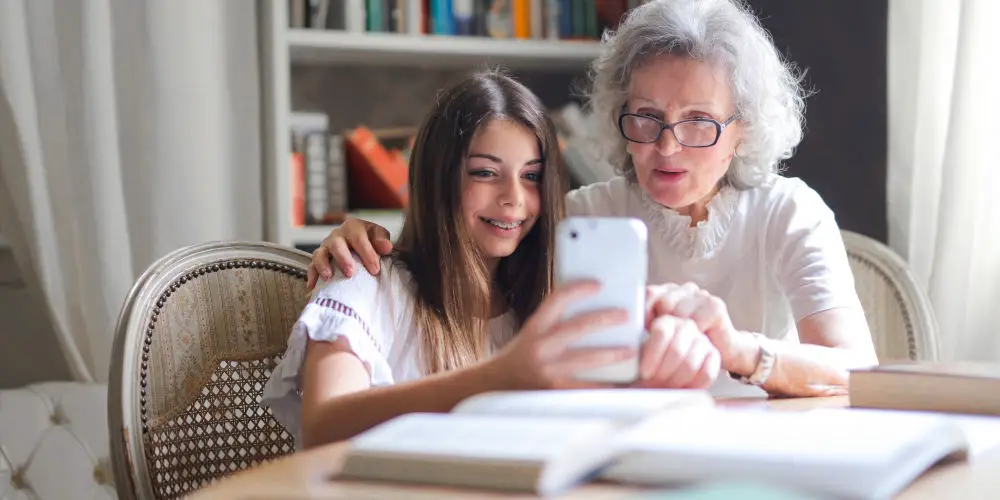 Caring for your elders is one of life's most unique experience. Due to the rise in affordable home automation, you can now care better for them. Using an Amazon Echo product, there are plenty of ways to use Amazon Alexa for the elderly that ensures they're safe and cared for.
Your folks could live with you, down the road or even miles away. It's the same as you'll worry about them no matter where you are. And while you can hopefully arrange sufficient care for them, you don't want to stifle their basic freedoms. Luckily smart tech can help!
All of Amazon's smart speakers including the Echo Dot and Echo Show are incredibly powerful devices, whatever your situation. Here is a range of ways you can use Amazon Alexa for the elderly people you love that encourages them to live independently but with support close by.
Best of all, Alexa is complete free to use and will never costs you a penny.
#1 Quickly view the Date and Time
There's no need for you to strain your eyes when attempting to read the calendar hanging on the wall or have to walk to the kitchen to view the clock on the microwave. Simply ask: "Alexa, what is today's date?" and "Alexa, what time is it?".
#2 Set medication reminders
Most pensioners are taking some medication. AGE UK estimates that nearly 2 million older people on 7+ prescription medicines. So staying on top of medication is vital, but it can be difficult to remember to take a medication without full-time carers or a call from a loved one.
With Alexa, setting medication reminders is as simple as saying, "Alexa, remind me to take my medication at 4:00 PM". You can also ask: "Alexa, what times do I need to take my medication today?".
#3 Use your voice to control smart home devices
We live in the golden age of technology. One reason why using Amazon Alexa for the elderly is so great is the option to link multiple devices into a single system. You can then use your Amazon Echo and Alexa as a central control point that reacts to simple voice commands.
Here are a few examples of Smart Home tasks you can do with Alexa and compatible home devices: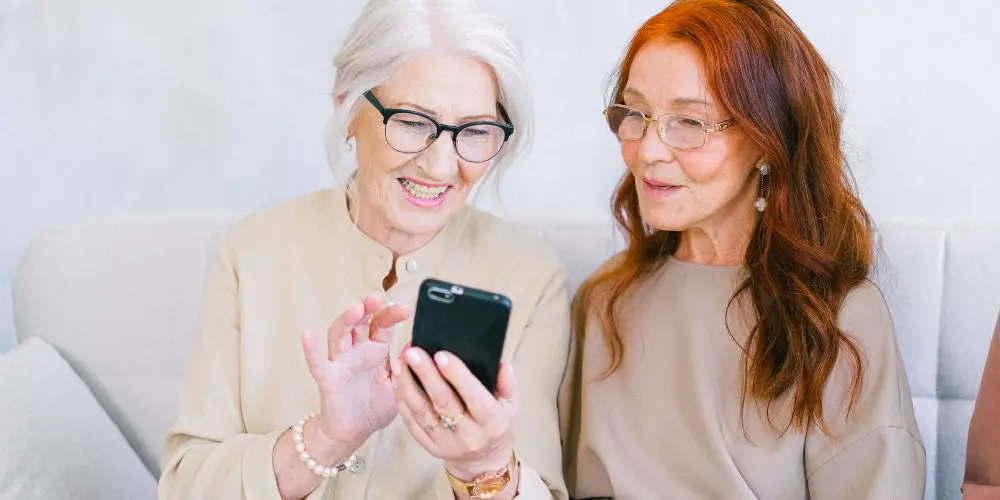 #4 Listen to your favourite music
As your Amazon Echo device connects to a variety of music streaming services, you can easily enjoy listening to your favourite music. Streaming music is one of the most popular things people use their Echo for. Just say: "Alexa, play classical music" or "Alexa, play songs by the Beatles".
#5 Make phone calls (without picking up a phone!)
A not so hidden feature of Alexa is Drop In, which allows you to calls other devices both in your home and with the right permissions, your friend's device. As it works by voice command, there's no need to dial a number or even find the phone in the first place!
If you both have Echo shows, then you can video call and see what's happening rather than just an audio call.
#6 Enjoy online shopping
You don't even have to lift a finger to shop. All you need is an Amazon Prime Membership and you can say "Alexa, order toilet paper" and you'll have your order in a day or two days.
Click here to get a FREE 30-day trial of Amazon Prime!
#7 Make lists
Another way you can use your Amazon Alexa for the elderly in your family is to make lists. So you no longer need to rummage for a pad or pencil.
Simply say: "Alexa, make a list" And then create a grocery list, to-do list, or packing list for an upcoming trip, to name a few. Alexa can automatically create lists without having to download a specific skill add-on.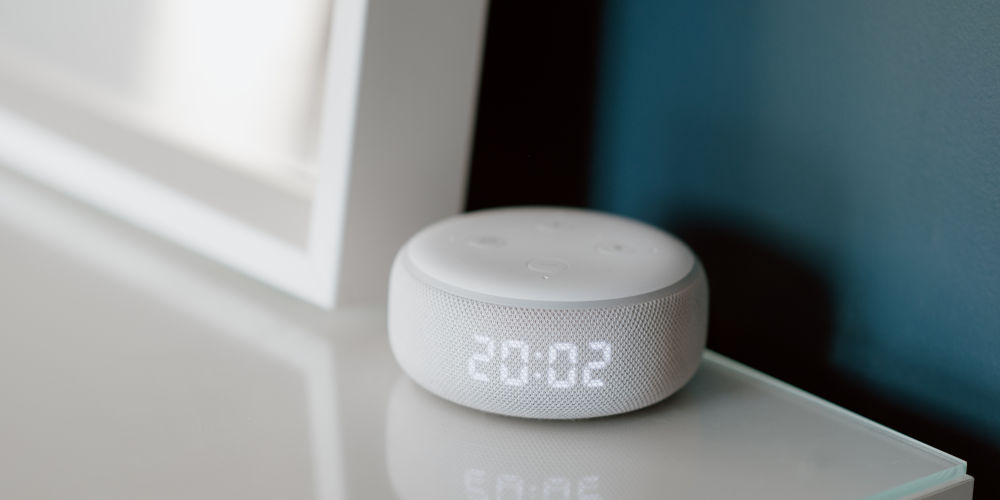 #8 Never forget! Set a reminder!
Built-in to every Echo device is the ability to set reminders to keep you on top of your calendar. Whether you need reminding to leave for an appointment, call a friend back, or even remove a dish from the oven. Alexa has your covered!
You can even link a variety of online calenders with your Alexa account including Google.
#9 Listen to the news
Having to remember which TV channel is the news one is unnecessary! And why should you wait for the headlines or have to spend time sifting through stories online?!
Simply ask "Alexa, what's the news?" and you'll hear a briefing of the most recent news headlines.
If you want, you can customize your news sources and create your own "Flash Briefing" that Alexa gives you. You'll need to access your Alexa account here and follow the steps below:
Log into your Amazon Alexa account
Click the "Settings" button on the left sidebar menu
Click the "Flash Briefing" button under the "Alexa Preferences" section
Select "Get more Flash Briefing content" at the top of the page
Then pick the news source(s) that you'd like to add to your Flash Briefing and click "Enable"
Once you've created your own Flash Briefing, say "Alexa, what's my Flash Briefing?" to hear the news from the sources you've picked.
#10 What will the weather be like today?
Rather than having to walk outside, turn your TV on or look at BBC weather, just ask Alexa! You'll know within seconds if it will rain, be fine or if the sun will shine today, helping you prepare the right clothes and activities for the day.
#11 Enjoy listening to an audiobook
If you have an Audible subscription, you can have Alexa play your audiobooks for you. Just say: "Alexa, play the Audible book 'Moby Dick'"!
Click here to get a FREE 30-day trial of Audible!
Also, Alexa can read Kindle books. Say, "Alexa, play the Kindle book 'The Odyssey'" and Alexa will read the book for free.
You have several additional commands that give you more control over Alexa as she reads:
"Alexa, pause" and "Alexa, resume."
Jump through the chapters of a book by saying "Alexa, next chapter," "Alexa, previous chapter," "Alexa, go to chapter number 3," and "Alexa, go to the last chapter."
If you missed something just say "Alexa, go back" to rewind the book to the last paragraph. You can also say "Alexa, go forward" to skip ahead to the next paragraph.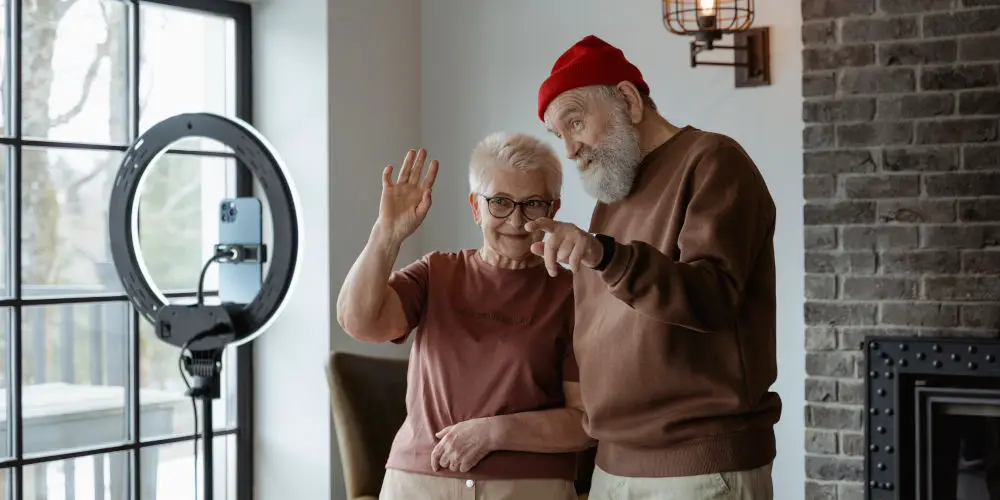 #12 Control your lighting (without touching the switch)!
A range of smart bulbs and lights can easily be set to communicate with your Amazon Echo, allowing you to use voice commands to control them. Say: "Alexa, turn on the lights". You can even dim them by saying, "Alexa, dim the lights".
If you're interested, then start with our guide to How to control lights with Alexa.
#13 Test your knowledge with Trivia Games!
Alexa is great for playing fun trivia games that offer your mind an entertaining challenge. Brain teasers can help keep your mind quick and even delay the cognitive effects of ageing.
You can enjoy free games including Question of the Day and Jeopardy!, as well as several other trivia and puzzle games that you can find in the Alexa skills database.
#14 Turn the heating up or down
If you have a smart thermostat or are planning to have one installed, then you can control it using your voice with Amazon Echo. As a fantastic way to use Amazon Alexa for the elderly, you can ensure your loved ones aren't too hot or cold.
For example, if it's too cold in your room, just say "Alexa, turn the heat up two degrees". You can even set your thermostat for a specific temperature easily with Alexa.
#15 Where did I leave my smartphone?
Smartphones seem to have a way of disappearing. They can easily slip between sofa cushion, fall beneath furniture or be covered by a pile of washing! In the past, this would have created a mini panic as you'd have to spend time ransacking your home.
Instead of pulling your hair out and having to search your entire house, activate the Find My Phone skill and let Alexa find your phone for you! Then, all you need to say is: "Alexa, find my phone" and your phone will receive a call that will set off the ringer allowing you to find it!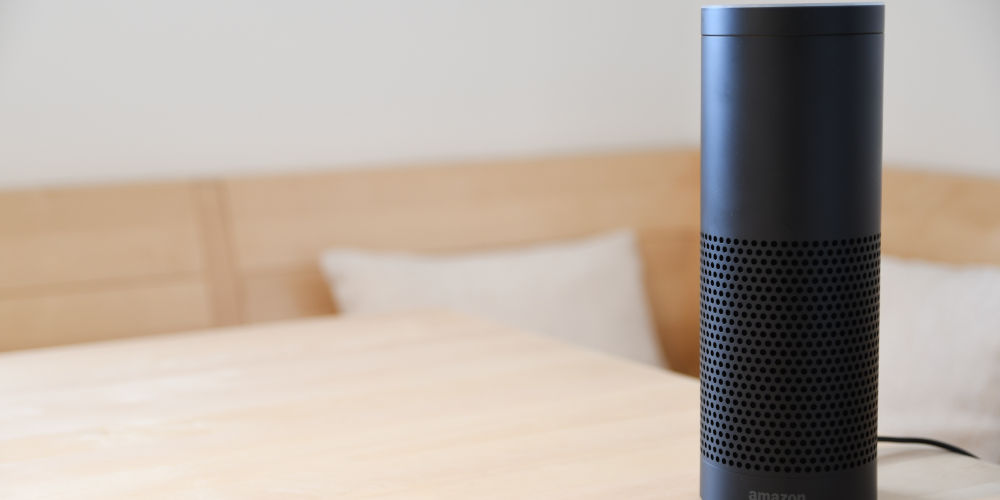 #16 Ensure your doors are locked
If you have a smart door lock (and if you're caring for an elderly relative, you should), then you can check to see if the front door is locked using voice commands. You no longer need to walk to the door to check, just ask Alexa and she'll do the rest!
#17 Ask a loved one for help
Asking for help is another great way to use Amazon Alexa for the elderly amongst you. You could send a text or call, but you'll have to find your phone. By which time you have probably forgotten what you wanted to ask and whom! Often, your best option is to call out loud for help.
Instead install the Ask My Buddy skill as this enables you to ask Alexa to contact a loved one. After enabling the Ask My Buddy skill, you just need to enter the phone numbers of your contacts and you're ready.
If and when you need help, say "Alexa, ask my buddy to send help" and your contacts will receive alerts.
Ask My Buddy is not a substitute for 999.
#18 Use Alexa as an intercom system for your house
Yelling at the younger generations is so last decade! So instead of wasting you're breathe trying to communicate with everyone in the home, use Echo's Announcements feature as an intercom.
Place Echo devices throughout your home, so everyone is close to a device! Next, when trying to reach someone in another part of the home, simply say "Alexa, announce that dinner is ready" and this message will be broadcast on every Echo device in your home.
#19 Record your life's story
If you suffer from Alzheimer's or dementia, then add the My Life Story skill. A loved one or carer sets up "memories" within it of the person's life, which can then be played back at any time, allowing them to relive some of their happier moments that they may otherwise find hard to remember.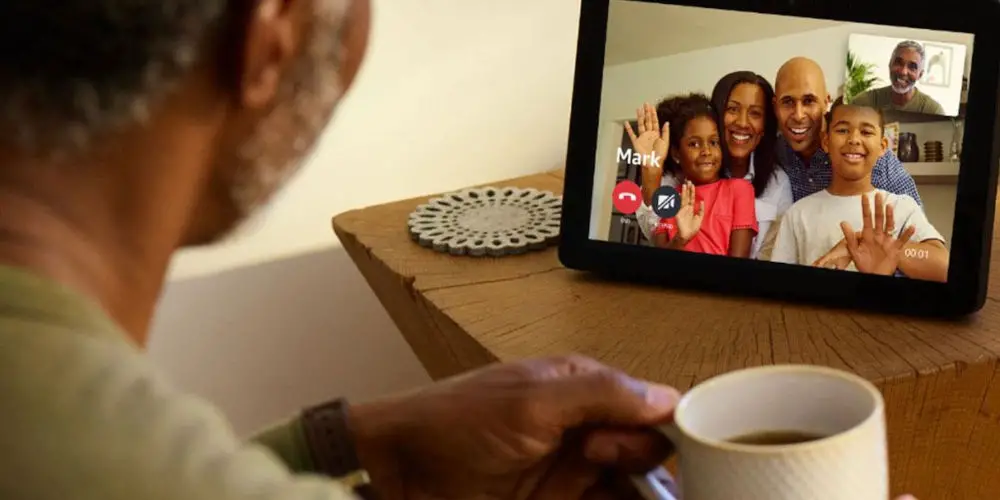 #20 Improve your sleep
If you have issues sleeping or relaxing, then you'll want to download Sleep Sounds. With over 40 different sounds to choose from, such as distant thunderstorm, waterfall, and forest night, you can play on a loop for as long as you choose.
Start with our top 10 ways that Alexa can help you sleep better. You'll be dreaming in no time! Oh dear!
#21 Make watching TV oh so simple
As Alexa is a giant search engine, you can ask it for help with watching TV or films. Here are a few basic things you can ask
"Alexa, what is the IMDb rating for [title of show/movie]?"
"Alexa, tell me about the movie (or) show, [title of show/movie]"
"Alexa, watch [title]"
"Alexa, open Netflix"
"Alexa, pause"
"Alexa, repeat this song"
"Alexa, next episode"
"Alexa, show me shows (or) movies with [name of actor]"
Enjoy using Amazon Alexa for the elderly in your life!
As you now have plenty of ideas of how to use Amazon Alexa for the elderly in your life, you can ensure they are cared for around the clock! Of course, technology will never replace the human touch but it can make life for all concerned far easier.
If you're still driving and want to use Alexa on the go, consider buying an Echo Auto. It'll enable you to use Alexa in your car!