What are smart appliances and should you buy them?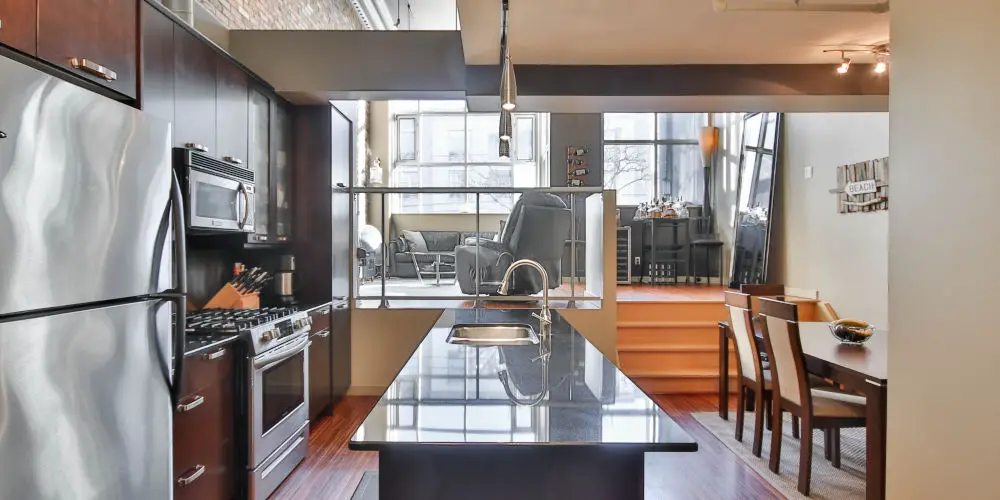 Every day without thinking, we use household appliances. Your day starts by switching on the kettle for a coffee. For lunch, you grab a piece of toast. Later, you curl up and watch TV. But could upgrading these change your life? Yes, but what are smart appliances, and are they worth it?
We could survive without household appliances, but we'd be adding to our workload. Plus, having a machine to perform these tasks leads to better results and more free time for relaxing. You could live without a washing machine, but who wants to or has the time to hand washing clothes?!
Many of the appliances we use daily are were invented over a hundred years old and other than the odd tweak haven't ever been thoroughly upgraded. Kettles, for example, have changed much since their invention in the early 20th century.
Thankfully the advances in technology make it possible to build smart appliances that make life easier and save you time.
If this sounds interesting, then you'll want to explore what are smart appliances. You might wonder if you upgrade your not-so-smart ones for the latest, most technologically advanced versions. We'll guide you through the topic with practical examples to empower you.
Building smarter using the Internet of Things (or IoT)
Wireless technology is everywhere as it's highly affordable, easily integrated and simple to programme. Your smartphone, TV, car and computer all send and receive wireless signals. Gone are the days where devices only carried out their task.
Often referred to as the Internet of Things (or IoT for short), these smart devices connect to a central hub such as a Wi-Fi router, which enables them to communicate with other devices.
Imagine a house where the fridge alerts you when the door is open or allows you to add food to a shopping list on your phone. Maybe you want to be able to control your thermostat from anywhere, so you always return to a warm home.
IoT devices make life easier, more convenient and reduce stress.
Control
You can access and operate your devices remotely.
Automation
Some devices can track and model your behaviour, meaning they can operate on their own, creating a truly smart home.
Monitoring
View what your IoT device is doing in real-time, including its current state, power consumption, error codes and more.
Evolving
Every year, more smart devices are invented and use increasingly sophisticated programming. You can leverage these advancements in technology to make your home controllable in a way that makes sense to you, and not be controlled by it.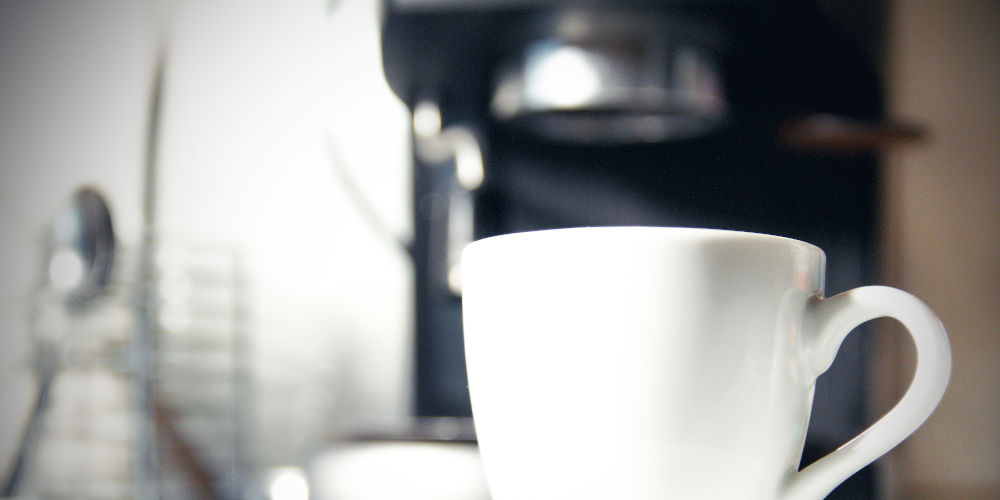 Making regular appliances smart
With a better understanding of what are smart appliances and how they can help simplify life, you probably wondering what smart features to look for.
Seemingly endless choice
A common problem when buying smart household appliances is there's a seemingly endless choice of options. Even some entry-level devices come with smart features, compounding the difficulty of your decision.
Don't buy the marketing hype
Often these smart features are heavily marketed as revolutionary. And so come with a price tag to match, putting off many would-be purchasers. While this is understandable, there is another way to upgrade your bog-standard kettle or microwave and make them smart.
Start by considering how you want the appliance to operate, what features are important to you and your budget. As there's a wide range of smart appliances, you shouldn't have to settle for one that only accomplishes a few of the requirements.
Consider compatibility
Another element that many overlooks yet is vital to consider is compatibility. Unlike home automation protocols such as Z-Wave or Zigbee, which enable you to use multiple brands as they use the same communication method, there isn't an industry standard with appliances.
You'll want to avoid buying a smart kettle and smart washing machine that each require separate apps and can't be integrated into or controlled by a popular home automation system. The more apps you need to learn, the less likely you are to actually use them to control the device.
Invest in a long term solution
If you're ready to build a truly smart home, then consider using Z-Wave home automation system. As one of the leading DIY-friendly home automation systems, the Z-Wave technology is used by a variety of brands and in thousands of products.
Z-Wave allows you to use one communication protocol to control a range of devices and products.
Use a smart plug to upgrade your existing appliances
If you're not ready to replace an appliance or want to experience the basics of using a smart appliance, then use a smart plug such as the TP-Link Tapo Smart Plug. Of course, a smart plug won't magically transform your device but will allow you to experiment with remote control.
These devices connect to your Wi-Fi or home automation system. Using your smartphone, you can easily turn them on or off, or programme them to turn on and off at specific times.
Smart plugs can greatly improve your life. Here are just a few examples to pique your interest.
Reducing electricity use
Some appliances are notorious for using a ton of electricity in standby mode, costing you a small fortune each year. By using a smart plug, you can turn the device on when needed ensuring you're not wasting electricity.
Limit your kids' gaming or TV watching
You can program your smart plug to switch off every day just before bedtime or remotely turn them off when you feel they've had enough screen time.
Automate breakfast
Connect your toaster and kettle to smart plugs, then set them to turn on at the same time your morning alarm goes off. Of course, remember to fill each appliance before heading to bed!
Turn on your slow cooker from the office
Nothing in life is better is returning home to a cooked meal. Connect your slow cooker to a smart plug, then switch it on remotely for the perfect cooking time. Unlike a traditional timer, you'll be able to see the state of your smart plug.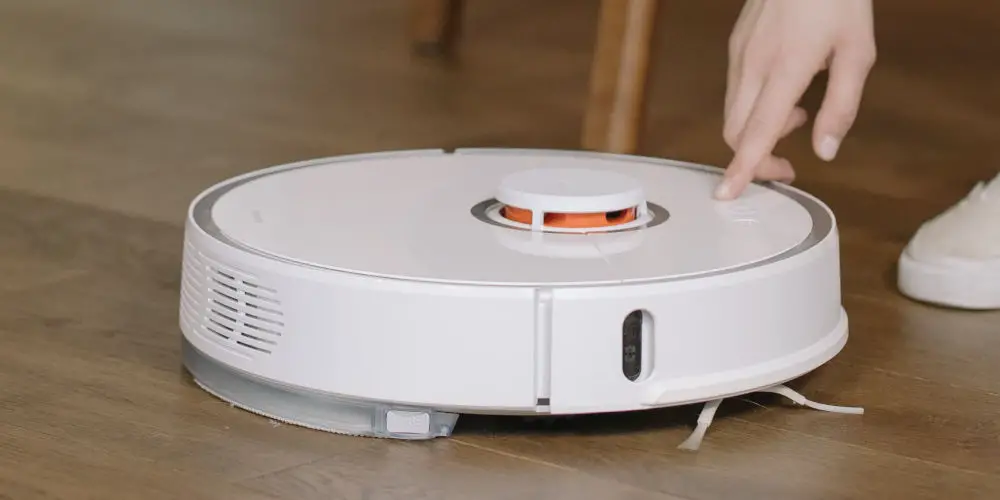 Smart household appliances you'll love
With a wide range of options, choosing the ideal smart appliance for your home can be difficult. If you don't know where to start, here are a few helpful devices to consider that will make life easier.
Bean-to-cup coffee marker
The best coffee available is made from freshly ground beans. However, unless you're a barista, recreating your favourite beverage is tricky. Not so fast!
A range of smart bean-to-cup coffee machines is available. These remove the guesswork from making your favourite morning brew. For example, the Krups Evidence EA893D40 allows you to control it using a smartphone app. Simply fill it with water and beans and it'll do the rest.
Robotic vacuum cleaner
Having to vacuum your home is a never-ending task. As soon as it's done, it requires redoing! Instead of dragging a heavy vacuum cleaner around behind you, trust technology to complete the task.
Finding the best robotic vacuum cleaner is simple as we've reviewed a range of the most popular units allowing you to make an informed decision. Once set up, you can sit back and relax as your robovac keeps your floors clean.
Smart Fridge freezer
As one of the first household appliances to be upgraded to a smart device, there are plenty of smart fridge freezers available on the market. But that doesn't mean they are outdated or just a fad. Quite the opposite is true.
Modern smart fridges are fitted with a touchscreen display and use Wi-Fi to connect to the internet. Many smart fridge freezers offer you the ability to customise the temperature for each compartment separately or creating a grocery list, that automatically syncs with your smartphone.
Smart kettles
Each year we waste about 33 hours waiting for the kettle to boil (according to iKettle)! A smart kettle can be boiled from anywhere outside of the home using a smartphone app. Also, you can use the app to set the temperate and check the water level, ensuring you don't damage it.
Whether you want to return from work to a fresh coffee or tea or want to start the day off right, a smart kettle is a powerful device that can revolutionise your life.
Robotic lawn mowers
If you want a lush lawn without the work, then buy the best robotic lawn mower! They continually trim your grass to ensure your lawn is kept at bay and looking healthy. Most can be operated via a smartphone app or programmed using an onboard timer.
Smart Toilets
What started as a crazy Japanese invention is now becoming quite popular in UK homes. The term smart toilet is slightly misleading as the toilet element isn't smart. However, the toilet seat can incorporate a range of technology that creates a more enjoyable experience.
Typically a smart toilet seat has built-in warmers, speakers, night light and automatically cleans itself and you. You'll never need to buy loo paper again!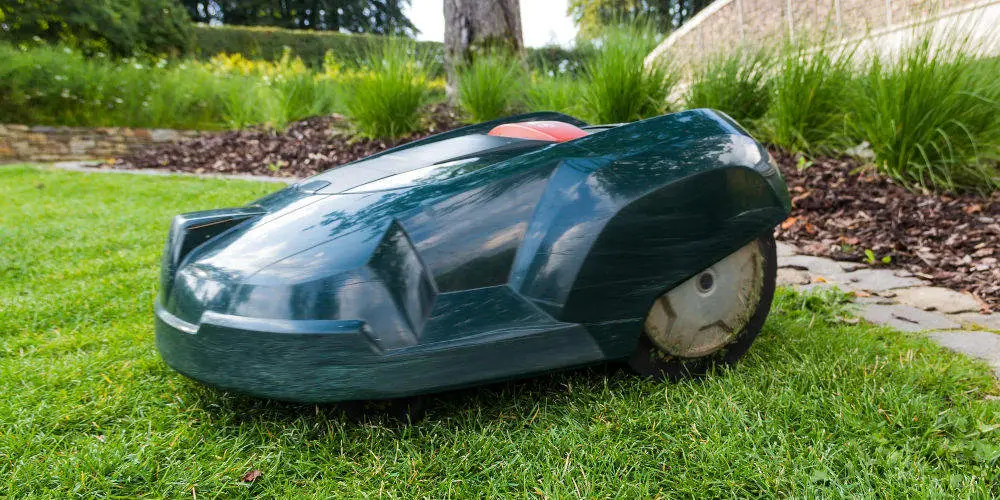 Endless possibilities and features
Once you embrace smart appliances and devices, you can start to create a life where they work for you and not the other way round. Smart devices add flexibility like no other that can be paired with a voice assistant such as Alexa for even greater control.
Imagine how much easier life would be if you could turn on your slow cooker and robotic vacuum cleaner from the office. You'd return to a clean home complete with a hot meal ready for your arrival.
You can even buy smart kitchen displays that look like regular tablets but are built durably enough to withstand the harsh environment beside your stove. You can use them to view recipe suggestions, set timers, and even create shopping lists.
Imagine if you could see inside your fridge from your phone? There are plenty of smart appliances for kitchen that make life easier.
Understanding what are smart appliances and which devices are available is just the start. Just like with other technology, it's developing at a rapid pace with new solutions available each month.
So what are smart appliances and should I buy some?
Designed to make your life much more convenient, we're just at the start of smart appliances. By automating key household tasks, you can increase the amount of time you have to relax and pursue your hobbies.
You now have a better understanding of what are smart appliances and how you can use them to improve your everyday life. But that's not all. Smart home technology allows you to live exactly as you want. You're in full control.
Smart home appliances offer several benefits from making cooking more enjoyable, food shopping quicker, and even lower your electricity bills. So it's worth investing in them and starting to build a smarter home.