Are Crestron shades the ultimate automated blinds?
In 2017, Crestron launched a range of automated window blinds. Crestron shades are a collection of automated blinds and drapery that allow precise control of natural light at the touch of a button.
As some of the most powerful blinds and shading solutions on the market, they use Crestron's Quiet Motor Technology and are available in a wide range of colours and fabrics, allowing you to customise them to your interior style.
Working in harmony with Crestron technology, they make life that little bit more effortless. You can control them using keypads, touch screens, mobile devices, or incorporate them into existing scenes and sequences. At the tap of a button, you can dramatically alter the feel of your home.
While the Crestron shades aren't the cheapest, they provide precision control and ultra-quiet performance, backed by a lifetime warranty and are available in widths up to 4.5 metres (15 feet).
Huge collection of fabrics available
When choosing the ideal window treatments, there are a lot of factors to consider. Top of the list for many is the aesthetics. However, it's worth being mindful of what their purpose is. For example, you wouldn't use a thin blind in a cinema room as it'll be useless in blocking out light.
Crestron offers over 400 different fabrics. They are available for transparent shades, translucent or even blackout shades. With such a wide range, you can mix and match window treatments to cover all situations for each room.
These shades are beautiful, reliable, and good for the environment. All shades are:
Mould and bacteria resistant
PVC free
Lead-free
Fire retardant.
Transparent fabrics
While this fabric transmits light allowing you to see everything through the window, it blocks glare and has solar protection (allowing natural light only). The openness factor for these is between 3 – 17%.
Translucent Fabrics
These fabrics only allow partial light. You can still see shapes outside, but people can't see inside. They block UV and even reduce solar heat. The openness factor is between 1 – 3%.
Blackout Fabrics
If you need total darkness, the blackout fabric is ideal as it provides complete opacity. It filters UV radiation, limits the heat gain from solar exposure and offers complete privacy.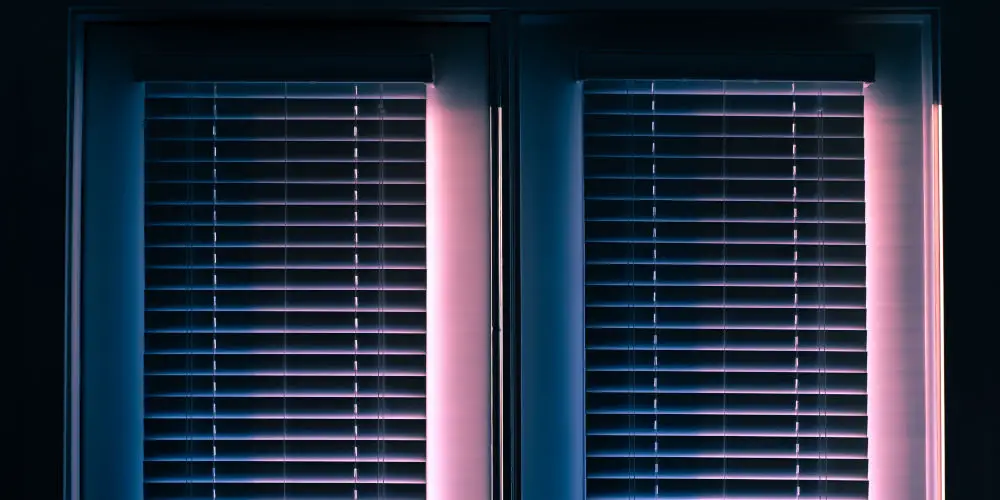 Types of window blinds
Once you've selected a fabric, you need to consider the type of motorised window blind you want. Again, the Crestron shade range offers plenty of options.
Roller shades
Ideal for flat, clean designs, roller shades can work with a classy drapery system that comes on top.
Horizontal sheers
As a more elegant solution, horizontal sheers are built from two layers of knitted sheer fabric.
Roman shades
For a more vintage look, consider Roman shades. They look more astonishing than other designs and are more than simple sun-blocking solutions.
Skylights
These shades are created especially for windows mounted on the ceiling. Ideal for letting you can enjoy a beautiful sky using automated window shades.
Draperies
A more lightweight solution that opens vertically and enables you to set custom tracks. You can choose draperies that open in an S curve, simple curve, 45° curve or 90°. Also, you have the option for them to open from half sideways or just from one side.
How do they protect from UV rays?
We all feel better with a bit of sunlight in life. Yet no one likes the damage that UV radiation can do. UV radiation can affect carpets, furniture, displays or electronics and even endanger you and your family.
Fortunately, all window treatments that Crestron offer include UV blocking. You can even schedule shades to lower down or raise based on the sun's position. You and your home will be protected all day long while enjoying the natural sunlight.
Can Crestron match my existing colour palette?
If you're adding a Crestron system while updating your interior, you'll want the window treatments to match. The same is true if you're adding blinds to an existing Crestron set up. Thankfully, you can design your window treatments using an existing colour palette.
Called Colour Match, this service uses a colour code or a physical sample to match the shades according to your interior scheme.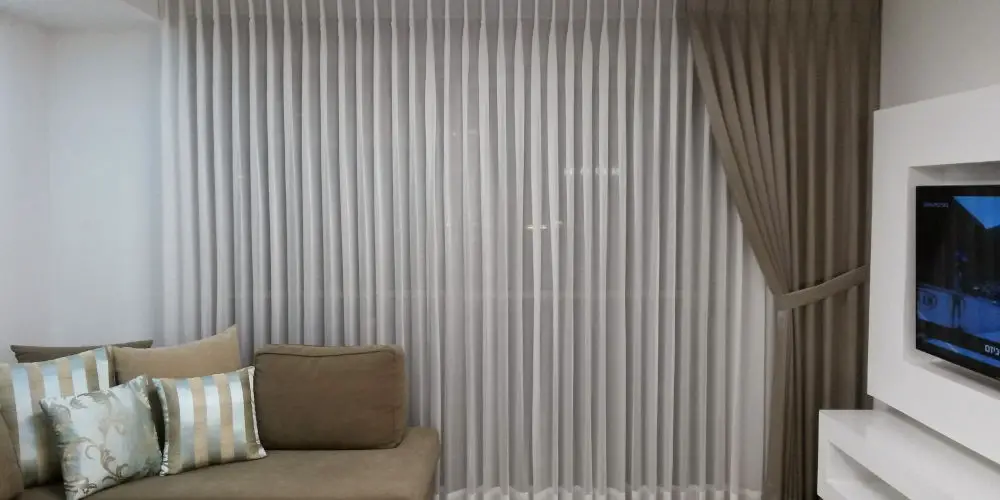 What sizes are available?
Crestron shades can fit almost every window type. They can be up to 4.5 metres wide in an open pocket design, a sealed pocket one or an exposed pocket style. There is one limitation, the window cannot be too small. It has to be big enough to hold the motor in place.
Are they silent?
An issue faced by many when adding automated blinds is motor noise. Thankfully, the Crestron shades use a custom-designed "Intelligent Power Supply" that's silent. It doesn't matter if you're using a single-window treatment or ten motorized shades simultaneous, the system is quiet.
The power supply also has a built-in diagnostic tool that allows your smart home integrator to identify certain wiring issues, making the replacement process far easier.
Controlling your Crestron shades
As with other Crestron devices, you can conveniently control your home using wall-mounted keypads, touch screens, or from your Apple® or Android™ device using the Mobile Pro app. Thanks to the mobile apps, you can control your system from anywhere with Wi-Fi.
As different activities and occasions require different lighting, you can easily programme your Crestron system to allow the perfect light levels in every room, whether you're hosting a family gathering, reading, or watching a movie.
With Crestron's advanced AV,  lighting control options, energy management and security controls, you have a complete solution that maximizes efficiency, convenience and comfort at all times.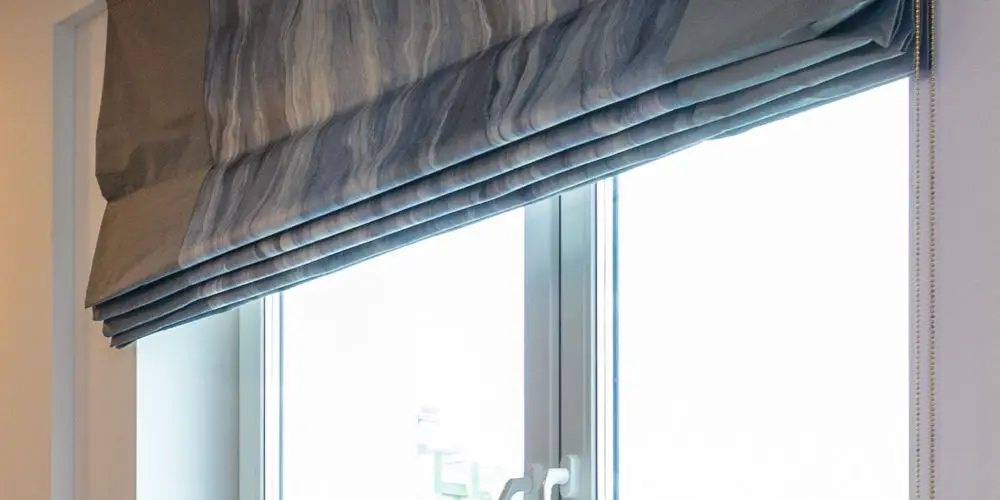 Can you buy and install Crestron shades yourself?
Typically, with Crestron, you need to work with a dealer to design, install and configure a system. And while your local dealers can help you with window treatments to your home, you can use an online tool called CDT or Crestron Design Tool to design your own motorized shades.
As a web-based platform, it's easy to use and makes the process even smoother. Of course, you'll still need to work with a local dealer to install and configure your window treatments. The good news is Crestron offers a limited lifetime warranty on their shades.
That said, expect to pay at least £1,000 per window treatment.
Lutron vs Crestron shades
You can't fully discuss Crestron's window treatment without mentioning Lutron. Both have their strengths and weaknesses, so it's worth exploring Crestron vs Lutron shades.
Both Lutron and Crestron offer generous warranties for their window treatments. Lutron's warranty is limited to eight years, while Crestron offers a limited lifetime warranty.
That said, it's easy to confuse warranties with how well they work. Lutron has been producing blinds for longer. So there are clients with 20 plus-year-old shades that are still in good working order. There isn't any long term data on Crestron shades, so the jury's out on that aspect.
While both brands offer the highest quality product, there is a big difference in price between the two brands. Crestron regularly comes in at a lower price point than Lutron.
One downside of Crestron shades is that their software only works within their ecosystem. So, they might not be your best option if you own a different home automation system.
And while it's possible to have Crestron working in the same home as another automation system, you'll have two apps. Plus, your shading system won't communicate with the rest of your home.
The Lutron products integrate with a range of other systems. Their shades work seamlessly with existing or future home automation.