It is easy to create DIY smart home blinds?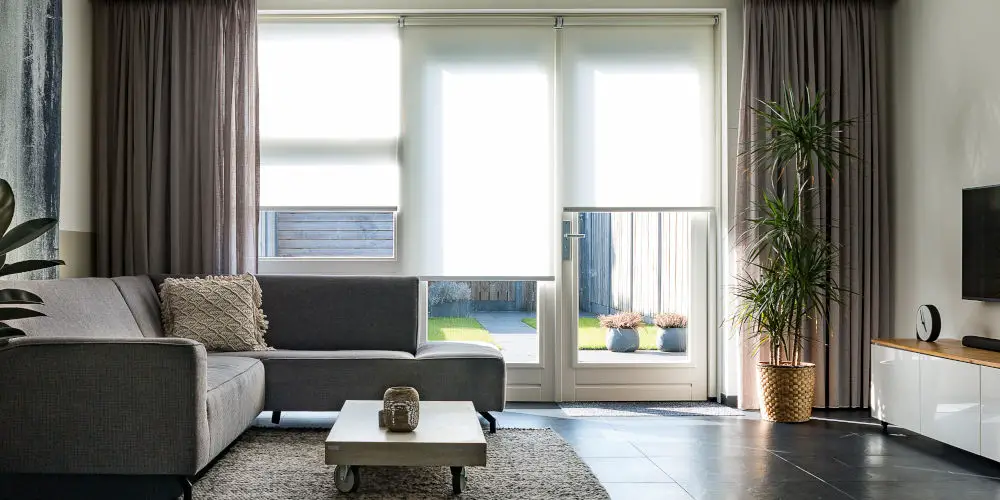 Spending 10 minutes everyday opening and closing your home's window treatments might not seem like a lot. Over the year, this adds up to 61 hours. Luckily, you can easily create DIY smart home blinds and let technology do the grunt work.
Of course, window treatments have multiple uses, including shielding you from the sun's harmful rays. If there's too much sun outside when watching TV, it makes the experience unpleasant particularly if there is a glare across the screen.
And while you could get up off the sofa and close the blind yourself, why can't we use technology to make it easier, quicker and simpler? Thankfully, we can.
The typical smart home blinds and curtains are expensive and need to be installed by a professional. Not everyone has the budget to install Lutron or Crestron window treatments. There are plenty of DIY smart home blinds that are affordable and easy to integrate.
So why not swap your boring, inconvenient blinds with the latest tech.
What is a smart blind?
A smart blind is a window treatment that you can control using an app, your voice, wall control or automated sequence. You don't need to manually open or close your blinds as smart technology does the heavy lifting for you.
Smart blinds are highly useful as you can easily control them from anywhere or create scenes and schedules that automatically control them. Just imagine as the sun goes down, so do your blinds, or consider how easier life would be if you hit a button and they all opened or closed.
Until recently, smart blinds were either; very expensive as they were custom made or only worked with their technology and didn't easily integrate with Z-Wave or Zigbee. Thankfully, you can buy a smart device that connects to your existing blinds and adds smart control.
Of course, you can still spend a small fortune upgrading your window treatments to smart home blinds and curtains, but the starting price is now much lower than ever.
Why do you need automated blinds in smart home?
Before you think that having automated blinds will make you lazy, consider that they have multiple benefits over that basic function.
Automated window treatments can increase your home's security as you can schedule them to operate while you're on holiday. Any would-be burglar won't be able to tell the difference and will abort as it looks like you're home and not sunning yourself on a beach in the Mediterranean.
We might only get a handful of really hot days in the UK. But having to continually adjust curtains and blinds is a hassle. By the time you've sat down to watch TV, the sun has moved, and you need to adjust the blinds again. You can do this at the touch of a button.
In winter, your curtains and blinds can help keep the heat in and lower your energy bills. But if you're not at home to lower them or turn on the heating, you're losing out.
And there's the practical. Who wouldn't like their blinds to open as they wake up in the morning? Smart home blinds can help you wake up with natural light in the mornings once you've built some schedules.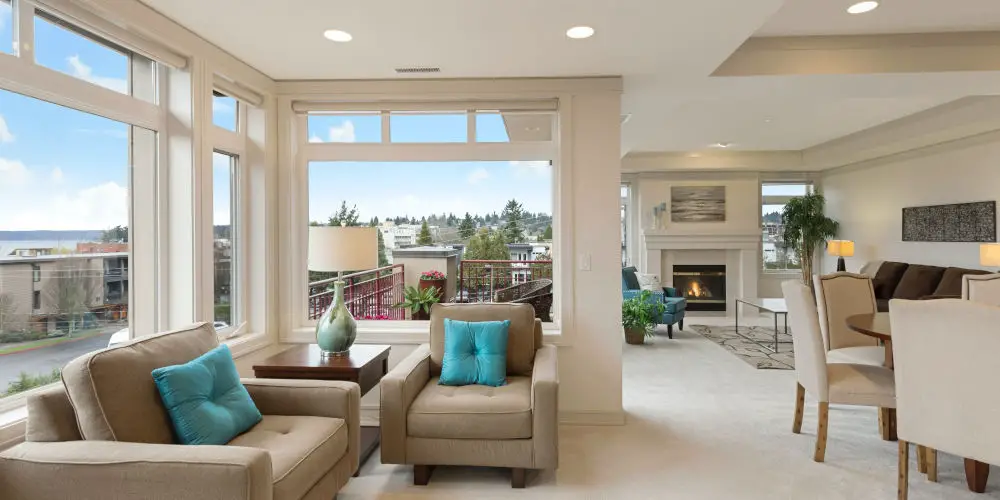 What components are involved?
The main component that makes up smart blinds is a motor. Some motors have the sensors and receivers for smart functionality built-in. Other smart blind kits have these components separated.
You can even buy solar-powered smart blinds that include a small solar panel that provides almost unlimited power. So, you don't need to change batteries or keep it plugged into the mains. They are ideal for complicated installations.
Some kits attach to the existing pulley system as the motor pulls the cord to raise or lower the blinds. These kits are highly affordable and easy to install.
The technology behind smart blinds is very straightforward. However, you can add sensors to make them work with smart assistants and other devices or integrate with Z-Wave or Zigbee protocols.
What options are available?
As there are no standard blind mechanisms, several different smart solutions are available.
One of the simplest solutions is the Tuya Wi-Fi Roller Shade Driver, which attaches attach directly to the drawstring and drives it up or down on command. These kinds of smart home blinds are super easy to install.
Another option is to replace the bar and chain with a motorised version. The Rollerhouses DIY 24V Electric Roller Blinds/Shades is a great example. Simply, slide your existing blind onto the motorised pole, hang it in place, and you're able to control your blind remotely.
You can even buy motorised curtain tracks such as the Tuya Electric Curtain Opener, but they are expensive and require a lot of DIY to set up as you need to replace your existing curtain pole.
The SwitchBot Curtain Smart Electric Motor is a more affordable option. It slots over your existing curtains to automatically open or close them.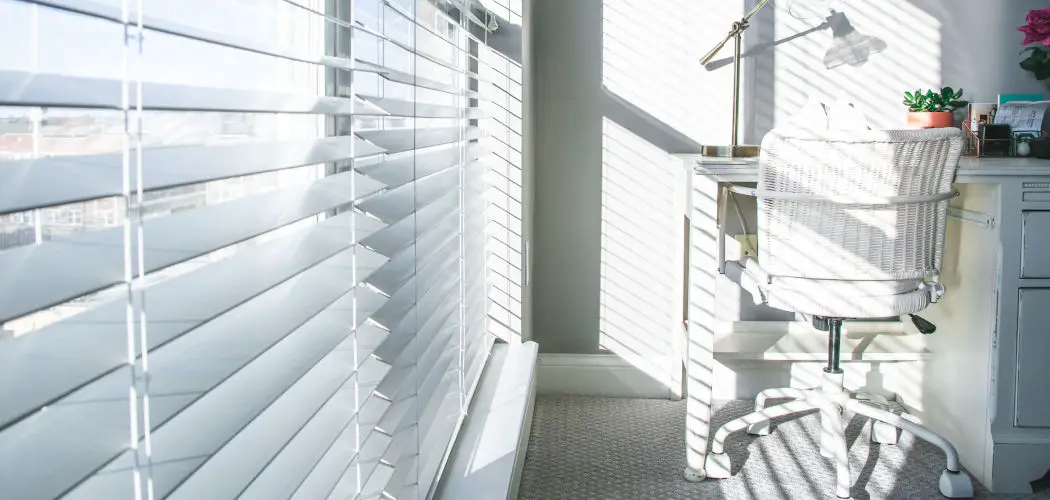 Are they easy to install?
The average smart blind is quite easy to install as most are fitted similarly to regular blinds. You'll need space for a small control panel and either a mains plug or somewhere for the battery pack.
Most battery-powered smart home blinds use a rechargeable pack that's easy to top up and lasts between a few months and a year with normal use. So, you can use them without too much hassle for a long time before needing to recharge them.
If you can install traditional blinds, you probably can install smart blinds. The only exception is if you need to install electrics for power. In this situation, it's best to hire an electrician to lay any new cabling and ensure the new wiring is safe. They might also be able to install the blinds.
Is controlling your smart home blinds easy?
Most smart blinds use a remote control, an app, or a voice assistant like Amazon Alexa and Google Assistant. Some even painlessly integrate with Z-Wave or Zigbee, allowing you to use them as part of a Fibaro or SmartThings home automation system.
A limited number of options are compatible with Apple HomeKit, but in time this should be improved as more devices come on the market. The Lutron Serena works with HomeKit, as do the Ikea Fyrtur and Kadrilj smart blinds.
You can always use a Fibaro Roller Shutter 3 to add Z-wave functionality to an existing blind motor. It might take a bit of experimentation to get the systems working together, but it will be worth it. Vesternet has a guide on integrating Somfy and Fibaro using a Roller Shutter module.
Fibaro also integrates with Somfy using a Quick App from its marketplace, giving you plenty of options.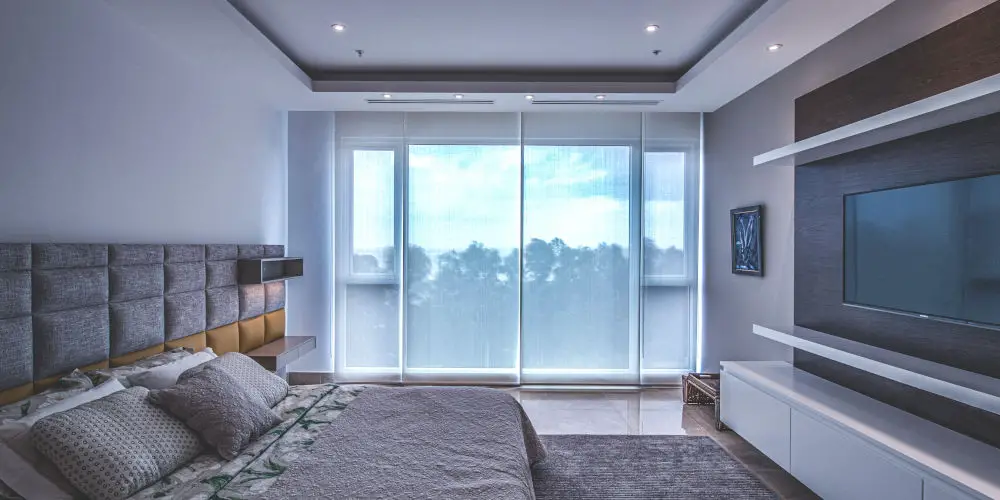 Can I easily automate my smart home blind?
Even with off the shelf smart blinds, you can still create schedules and preset as they are usually very flexible. Of course, if you're using a smart home system, adding automated blinds will make your home even easier to control, and from anywhere with Wi-Fi.
Some kits work with IFTTT, allowing for easy automation. Using IFTTT, you can set your blinds to open or close based on time of day, temperature, light level, and more.
Several DIY kits work with Alexa, Siri or Google Assistant out of the box, allowing you to set them up in minutes and control your smart home blinds from anywhere.
Where to start with DIY smart home blinds?
Before spending a small fortune on the wrong blinds, take a step back. Consider what you want from your blinds. Do you want smart blinds that can easier to control when you're at home? Or is being able to integrate them into an existing automation system critical?
Also, consider if you can start small and build from there. There's no point in investing the time, money and effort into changing all of your blinds, and never use them. At least if you start small in a single room, you can try the idea and see if you like it or not.
You never know, adding smart blinds to your home could excite you into building a fully functioning automated home.