Can Fibaro The Heat Controller reduce energy bills?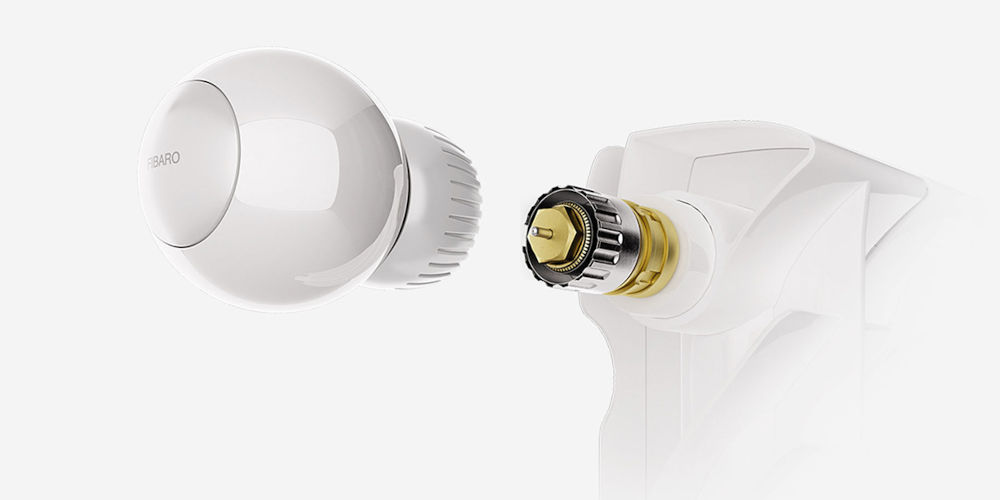 Most heating systems are inefficient by design. The boiler pumps hot water around the network of radiators. It doesn't matter if you're using all the rooms in your home or just a few. Energy bills can quickly balloon. Thankfully, the Fibaro The Heat Controller is a game-changer.
At first glance, you may wonder what's so special about yet another smart thermostatic radiator valve (TRV). Plenty of other great options are available, but few use the advanced technology or are widely compatible as this Fibaro device is.
Unlike other heating systems, which use multiple moving parts, Fibaro has instead focused on the endpoint. So there's no need to replace your boiler switch or thermostat, reducing your overall cost. Even with fewer devices, the system is still highly flexible and will pay for itself.
Another key benefit of a smart heating system is you can control it from anywhere with Wi-Fi. You no longer need to remember if you switched your boiler on to the timer setting or worry whether you adjusted the temperature control.
Before changing all of your radiators dumb TRV to Fibaro The Heat Controller ones, it's worth understanding what the system can do and more importantly, how it can reduce your bills.
What is the Fibaro The Heat Controller?
FIBARO The Heat Controller is an intelligent, radiator thermostatic valve that automatically regulates the room's temperature by using a built-in sensor. It displays the current temperature using a ring of LEDs. Rather than struggling to read the temperature, simply use the colour wheel.
Available as two devices. One works with the Fibaro and Z-Wave systems, and the other is designed for Apple HomeKit. Unlike other smart TRV, it has a built-in USB rechargeable battery.
Offering multiple control options, including a control knob, using voice commands and a mobile app, you have precise control over the heating in every room in your home. You can also schedule when the heating turns on or rely on the pioneering algorithms that allow self-programming.
The FIBARO The Heat Controller offers several highly useful features usually missing from other smart TRVs. They have a built-in child security lock, which disables manual control. A built-in descaling mode, ensure your valves don't end up clogged with dirt, improving efficiency.
As a reactive device, it's constantly learning and adapting to its surrounding. If you open a window, it will reduce or turn off the heating. It will also learn that you turn up the heating each night when you sit down to watch TV and so will anticipate it.
The device is far more advanced than the Lightwave heating system or the Hive Active Heating system.
Will you need a Fibaro or Z-Wave hub?
As a Z-wave device, you can use the Fibaro The Heat Controller with any Z-Wave smart home hub. It doesn't have to be a Fibaro Home Center hub, although you'll get the best performance from using one of their hubs.
For example, if you already have a Samsung SmartThings hub installed in your home, you can use these TRVs with it as SmartThings is compatible with both Z-Wave and Zigbee.
Fibaro also offers a version of The Heat Controller that works with Apple HomeKit, which require an Apple hub such as the HomePod, HomePod mini, Apple TV, or iPad.
How does The Heat Controller make your heating more efficient?
Rather than heating every room in your home, you can pick and choose rooms that you need heated. Each room can be set at a different temperature, allowing maximum comfort. Plus, you have flexible control over when each radiator turns on and for how long.
You shouldn't need to worry if your home will be warm when you return from work or shopping. Nor should you have to wait for it to heat up after walking through the door. Fibaro changes all of this as you can use the app to control your heating system remotely or preset schedules.
With better control and data, you can save money by ensuring you only heat the spaces you're using to the ideal temperature for as long as required. You could save 20 to 30% on your bill.
Save further cash by installing a few Motion Sensors and Door/Window Sensor. Both devices can be linked with a Fibaro hub and be automated to switch off your boiler. Just imagine the savings, if the radiator turns off when someone open a window in that room.
Can you install the Fibaro smart TRV device yourself?
There's no need to hire a plumber as all Fibaro devices are DIY-friendly. Being able to install them yourself reduces the cost of the system.
Arriving with special adapters, you can attach The Heat Controller to 98% of radiator types as it works with M30 x 1.5, Danfoss RTD-N or Danfoss RA-N radiator valves. It takes a few minutes to install.
If you're unsure at any point, the mobile app leads you through the basic configuration. You can access advanced options using the FIBARO system configuration panel.
Once installed, there are four options for controlling your new device. You could adjust the temperature by turning the knob. Use the app from anywhere with Wi-Fi with an accuracy of up to 0.5°C.
The Fibaro system allows you to easily set schedules that are tailored to your lifestyle. You can still manually adjust your heating without needing to reprogram the system. Finally, tell Alexa, Google or Siri and they will control the thermostatic radiator head, no need to move from the sofa.
How can Fibaro help reduce my energy bills?
Reducing your energy bills isn't rocket science. Just aim to use less energy. By upgrading your basic heating system with advanced smart technology, you can limit the amount of time your boiler is working by using pre-programmed schedules or only heating rooms you're using.
Due to the inefficiencies in your current heating system, the only way you can adjust radiators is manually. But it's simply not worth the time, effort or stress. Thankfully, technology has a solution.
By using smart TRVs, you regain control over each room, allowing you to heat only the space you need and to a preset temperature that's easily adjusted. Heating fewer rooms results in smaller bills without a loss of warmth!
Should I use Fibaro to automate my home?
You'll likely see the benefits of Fibaro home automation within days. It'll make your life more manageable and enable you to control each radiator in your home with ease from anywhere.
As Fibaro use the Z-Wave protocol, you can scale the system to operate multiple functions, including lighting, power, blinds and entertainment. And you're not limited to Fibaro devices as you can use any of the thousands of Z-wave compatible devices.
A benefit of Fibaro is as a DIY-friendly system, it can grow with your requirements, budget and understanding. Plus, it also works with Alexa, Google Assistant, Apple HomeKit and IFTTT.
Is the system future proof?
Fibaro continues to innovate while offering superb support for its existing products. So, if you're hesitant about installing several Fibaro The Heat Controllers in your home, don't be. They will last for years, with the occasional battery charge!
Once you've installed Fibaro The Heat Controllers in your home, you might need to update the firmware. But they should continue to work regardless and allow you better control your heating system using a more granular control.