Can the Fibaro Motion Sensor make your home smarter?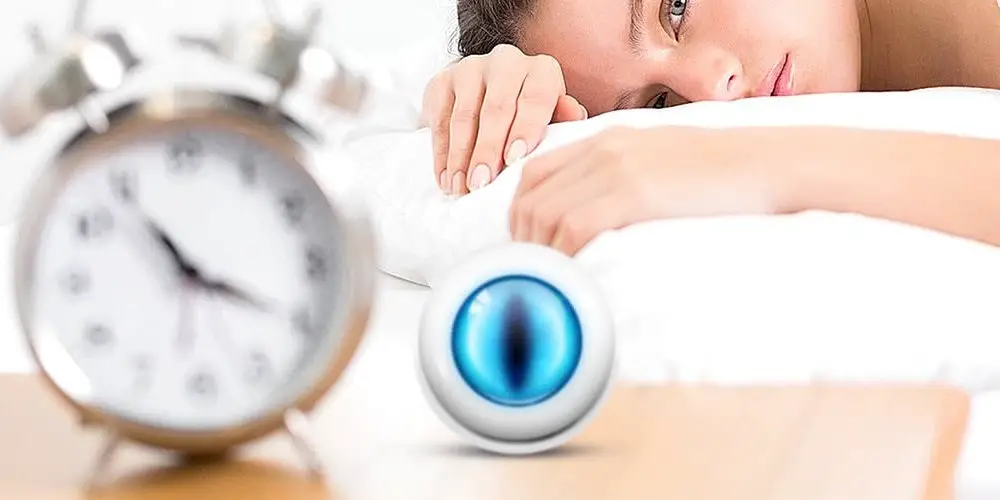 If you're serious about building a fully smart home, you will eventually want to add some sensors that feed data into the system, controlling devices automatically. One of the most advanced multi-sensors available is the Fibaro Motion Sensor.
As a universal Z-Wave multi-sensor, the Fibaro Motion Sensor is a powerful device, in a tiny package. The battery-powered sensor is quick and easy to install on any surface.
But that's not all. A multicolour LED pupil indicates when motion is detected or the room's current temperature. As you can set the colour and intensity, when you enter a room, you'll be able to gauge the temperature.
The Fibaro Motion Sensor is a Z-Wave Plus device, meaning it updates automatically over the air, has improved range over Z-Wave devices, better battery life and more.
Let's explore this device in detail and see how it can help build a smarter home.
What is the Fibaro Motion Sensor?
The Fibaro Motion Sensor is a Z-Wave Plus device, meaning you can use it with any Z-Wave hub. It combines a PIR (Motion), light, temperature and accelerometer (vibration) sensor, allowing you to collect vast amounts of data that can be used in multiple ways with a smart home system.
As with all other Fibaro products, this multi-sensor sports a sleek yet tiny design. Measuring under 44 mm in diameter, you can easily remove your old, bulky single function sensors and replace them with this device. It runs on a battery and is quick to install using either a sticker or screw.
Being a Z-Wave Plus device, the Fibaro Motion Sensor is far smarter than your average Z-Wave device. The upgraded features include range, extended battery life and Over The Air upgrading (OTA). The benefits this device offers over other competitors are easy to spot.
The Fibaro Motion Sensor includes a multi-coloured LED pupil, which indicates when motion is detected or the room's current temperature. As it's configurable, you can set the colour and intensity to your requirements.
Will you need a Z-Wave or Fibaro hub?
For a Fibaro Motion Sensor to work, you'll need a Z-Wave hub or gateway. While you don't necessarily need to use it with a Fibaro Home Center hub, using one will provide the best performance.
For example, SmartThings is compatible with both Z-Wave and Zigbee. So, if you already have a Samsung SmartThings hub installed in your home, this sensor will work with your system.
Does it work with Apple HomeKit?
Many know of Fibaro due to their use of the Z-Wave protocol. However, they have released an Apple HomeKit version of a few products, including the Flood Sensor, the Wall Plug, and Motion Sensor.
Regardless of whether you're using Z-Wave or HomeKit, you can purchase Motion Sensor and the Fibaro Door/Window Sensor devices for either system, ensuring greater control over your smart home system.
It's worth pointing out that the functionality of the FIBARO devices working with Apple HomeKit may be limited, due to the technical conditions behind the Apple HomeKit platform.
Can you install it yourself?
Before you're able to use the device, you need to follow a few steps. First, you need to remove the battery blocker that stops the battery from making contact with the terminals. With this strip removed, you can add the device to your system and activate it.
Ideally, install the Motion Sensor in a corner of the room or perpendicular to the doors. Be careful not to place it close to external moving objects such as trees or roads, as these moving masses of air and heat within the detection area of the sensor can cause false motion detection.
There are two installation methods available. You could use the included sticker to secure it in place or use the screw in the package. Of course, screwing the device into the wall requires drilling a hole.
As the device includes an LED, you can clearly see if it's working or responding correctly. That said, you will want to experiment with it using the app or online portal to find the optimum set up for your desired outcome.
How can Fibaro's Motion Sensor make your home smarter?
Sensors paired with the right automation rules allow your smart home system to operate without you needing to tap a button and can notify you when certain conditions change.
An example is better control over your heating system. As this Fibaro sensor can monitor temperature, it can turn off/on your heating to maintain a steady temperature. Say someone then opens a window as the room's too hot, the sensor can pick this up and turn off the boiler.
If you travel a lot or have kids, the motion detector mode can be highly useful. It can alert you when someone enters or leaves your home, allowing you to always know who is on your property.
Another use for motion detector mode is middle of the night bathroom trips. Needing to find a light switch or even the bathroom in the dark can be a nightmare. When the sensor detects motion, it can turn on a dimmed light (so as not to wake anyone up) and then turn it off after a set interval.
If the sensor picks up an increase in temperature in your living room, it could partially lower blinds or curtains, protecting your family from the sun's harmful rays.
Is it worth adding the Fibaro Motion Sensor to your smart home system?
On the surface, the Fibaro Motion Sensor might not seem like the most exciting device. However, when paired with a system and some basic programming, it can enable you to control your home using pre-programmed logic that doesn't require you to push a button.
If you're comfortable with the basics of home automation, you should add a few of these multi-sensors and experiment with pre-programmed sequences. Don't worry if you get stuck; Fibaro offers superb customer support, and their forum is full of helpful users too.
Covering several functions, the Fibaro Motion Sensor can easily replace your existing smart sensors with a more attractive unit that does more and includes a cool status LED. With both Z-Wave and HomeKit versions available, your can use these sensors with your preferred protocol.
Overall, it's worth investing in at least one Fibaro Motion Sensor for your home. You might, also want to add a Fibaro Smoke Sensor to your home to protect it further.