How much does Control4 cost to install?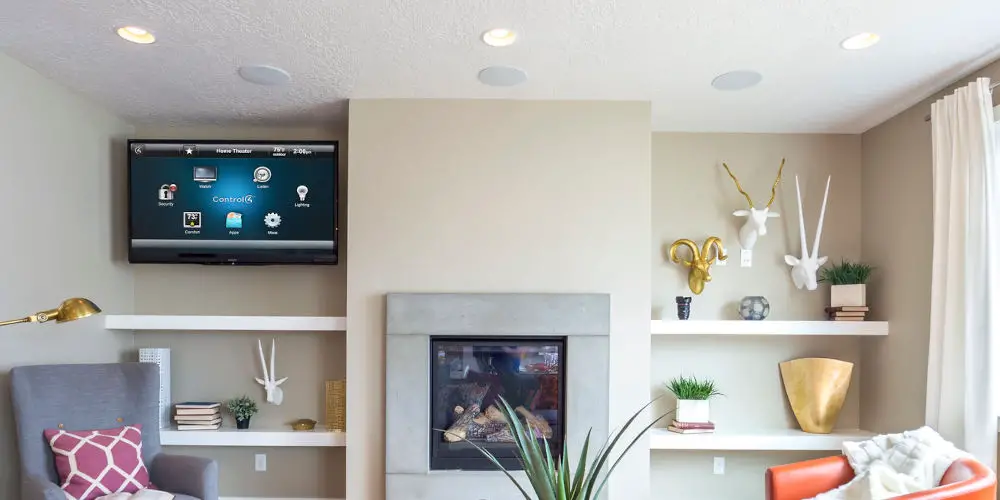 After reading our introduction to Control4, you might wonder why you can't see a price list or even what does Control4 cost to install. There's a very simple reason why no price list is available as just buying equipment is only part of the solution.
A large part of the cost of installing a Control4 home automation system is labour costs. As a wired smart home system, you need an engineer to lay cables throughout your property for it to work. Next, you need someone to configure and programme the system.
So when calculating what Control4 costs, you need to bear in mind these three elements.
As a closed dealer network, Control4 are highly selective about their partners who can sell their equipment. They want to ensure the end-user receives the best possible care and attention, and a home automation system that matches the client's particular requirement.
That said, after some research, we have uncovered a Control4 price from a UK dealer that gives us a rough idea of the basic cost. So if you're wondering what does Control4 cost and can I afford a system, we'll try to help you answer all of these questions and more.
Disclaimer (of sorts)
While we have tried to verify prices, it has proved difficult to do so. It's also highly likely that Control4 prices will be slightly more expensive due to the shortages created by COVID and general annual price hike.
Usually, we'd look at the secondary market (eBay, gumtree, etc.) as a way to estimate current prices as used items generally sell for around 50% of the retail price. However, very little Control4 gear makes it to these marketplaces in the UK. So, it's hard to even estimate current prices.
Bearing that in mind, you should be able to calculate the rough cost of your Control4 system using our data.
Does Control4 cost a small fortune?
As the cost of installing a Control4 system is more than buying the gear, it can cost a small fortune. It's unlike you'd get change from £1000, even if you're trying to automate something simple. If your budget is that small, it might be best to consider Fibaro (read our comparison: Fibaro vs Control4).
That said, the typical Control4 cost is around £50,000 for a whole home automation system. Of course, some homeowners want a highly specific automation system that controls every aspect of the home and has a six-figure budget.
Others might only have £25,000 to spend and so will need to work with their local Control4 dealer to design a home automation system that fits within their budget yet still provides them access to a range of smart home capabilities.
The system you install will depends on how you finance it and if you borrow money or only pay cash. So it's worth doing research before you visit a dealer!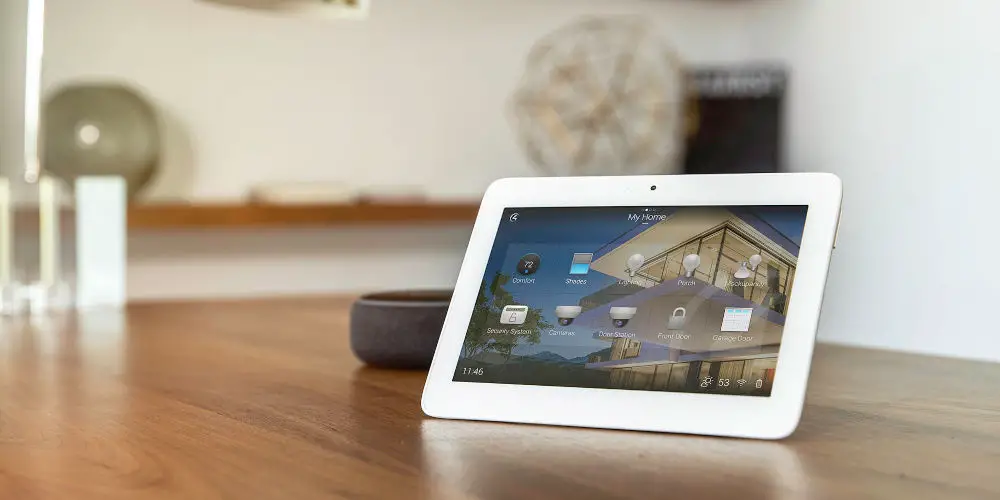 Essential Control4 home automation components (and their cost)
For a Control4 system to work, there are a few essential products you must have. These act as the brains of the system, and once in place, you can begin to add the functions you want to control as part of your home automation system.
Controller: £385 – £2,935
The Control4 controller (such as the CA-10) connects all your smart home devices allows you to control them from one remote.
Networking switch: £600 – £1,780
The networking switch connects your wired devices for minimal lag. Current three different ranges (SE, SX, and S3) are available.
Networking router: £220 – £3,025
The networking router (RE-2 or RK-1) directs traffic on the internet.
In-wall touch screen: £700 – £925
Available in 8-inch and 10-inch, they are your user-friendly control for all your connected devices.
Matrix switch: £970 – £6,080
The matrix switch (such as the C4-HDBTEB-B) handles all of your AV distribution. In short, you can watch and listen to any of your AV sources on any screen or stereo in your home.
Smart remote: £160 – £245
These smart remotes controls all of your connected devices. Currently three options are available and consist of the Neeo, C4-SR260, and C4-SR260-I.
Outlets: £215 – £610
Special outlets that plug into your regular outlets, allowing you to connect to your Control4 system regardless of the device plugged in.
KNX system: £8 – £460
The Control4 KNX system allows you to control devices without needing to hardwire them.
Total
The total cost of must-haves: £2,720 – £16,060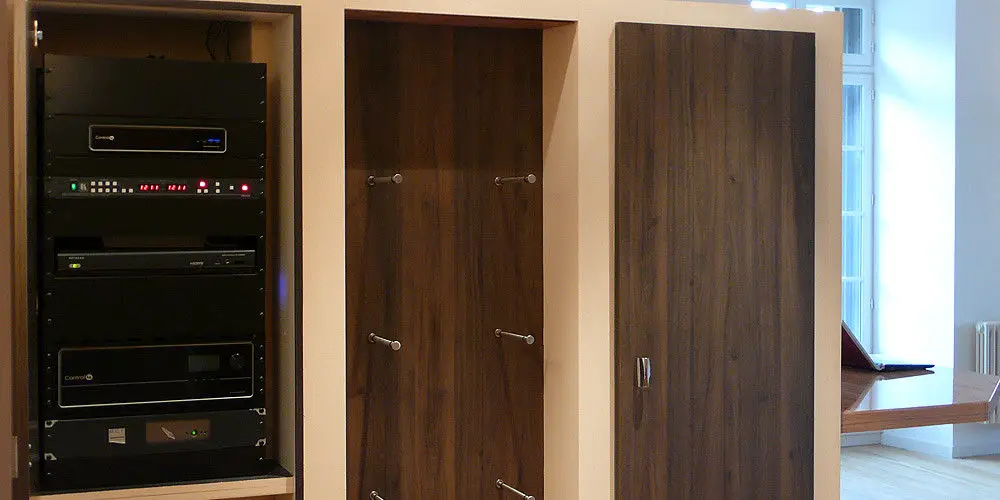 Cost of Control4 lighting products
Once you have the fundamentals of your Control4 home automation kit, you can start adding additional functions to make your life easier. For example, connecting your lighting to your system.
Wireless or wired keypads: £115 – £175
The Control4 keypads can be set to operate devices or "scenes" that can transform your space's lighting in one click. There are six basic options to choose from (including the C4-KC120277 and C4-KC240), but these can be customised to your home.
Light switches: £115 – £140
These replace your existing light switch but have Control4 technology built-in. A range of options are available depending on the type of lighting and the amount.
Light dimmers: £115 – £175
These replace your existing light switch but have Control4 technology built-in. A range of options are available depending on the type of lighting and the amount.
Total
The total cost of lighting: £365+
Control4 climate control cost
While we Brits might not use or even have air conditioning in our homes, we can still benefit from a smart thermostat.
Smart thermostat: £260
Jointly developed with Aprilaire, the Control4 smart thermostat delivers ideal comfort and efficiency.
Total
The total cost of climate control: £260+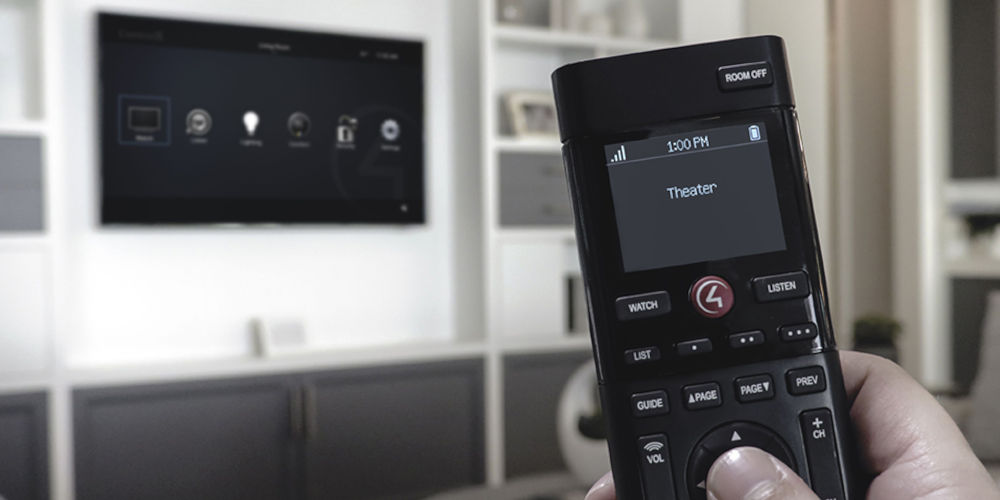 Price of a Control4 home security system
Security is one of the main reasons homeowners install a smart home system. Control4 have heavily invested in home security to ensure every property using their technology is safe, regardless of the owner's location.
Video doorbells: £590 – £965
Several video doorbells are available including the C4-DS2FM-BN and C4-DS2FMKP-BN. These are the ideal AV intercom system for front doors and gates.
Smart locks: £195 – £330
Smart locks allow you to lock or unlock locks from anywhere. Several well-known brands including Yale produce Control4 compatible smart door locks.
Security camera: £220 – £335
Keep tabs on your home from anywhere with Pakedge IP cameras. Both fixed and rotating security cameras are available.
Garage package: £433 – £1,080
You shouldn't have to worry if your garage door is closed. Control4's garage package will monitor the situation and will send you a text alert if you've left it open. You can then remotely shut it using the app.
Leak detection package: £180
As even a small leak can wreak havoc on your home, the Water Leak Detection Package can alert you via text the moment a water leak occurs.
Doorbell Package: £290
Don't miss the doorbell again! Set your smart home system to play notifications over every connected speaker.
Total
The total cost of home security: £1,900+
Pricing a Control4 Entertainment system
If you dream of having a multi-room audio system or a home cinema, then you might be prepared to spend five- or six- figures on these features alone. These features could easily make your Control4 costs rise exponentially but are worth the money!
Triad speakers: £100 – £2,985
Since purchasing Triad, Control4 has raised elevated its audio offering to new heights. They now offer a range of speakers including custom speakers, soundbars and 7.2 home theatre speaker set-ups.
Amplifiers and receivers: £590 – £1,245
To listen to music or audio, you need an amplifier and just like with the speakers, Triad doesn't disappoint. If you're aiming to build the ultimate home cinema, then you'll need an equally impressive AV receiver.
Total
The total cost of an entertainment system: £1,000+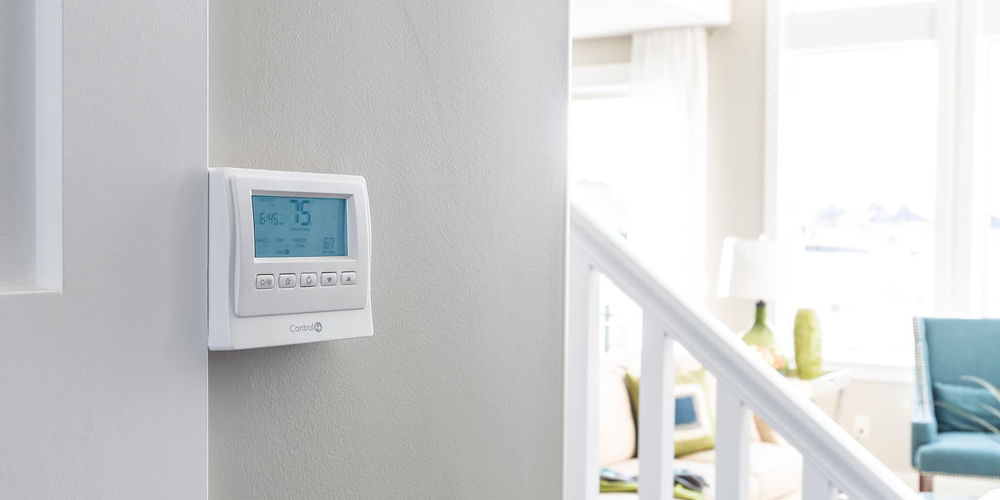 Hiring an professional installer can dwarf equipment cost
Having looked at one of the major Control4 costs, it's worth discussing the cost of hiring a dealer to install, configure and programme your system. Depending on the complexity of your property and system, the labour cost could dwarf the amount you end up spending on equipment.
One of the UK's leading Control4 and Creston installers, Smart Space Group charge £120 per hour for maintenance, £85 per hour of Control4 programming, and a day rate for installation of £500.
These figures allow you to begin to calculate just how expensive installing a Control4 system can be.
A professional installer can help maximise your Control4 investment
Unless you design and install home automation systems for a living, it's best to use a professional installer, especially when spending thousands on Control4.
By working with a Control4 dealer, they will remove the stress from the process while creating your dream smart home system. Let them worry about getting your Sonos smart speakers or Google Assistant integrated into the system!
Once your Control4 system is installed and configured, you'll enjoy how painless and seamless it is to use. Life will never be the same, all thanks to Control4.
Hopefully, you now have a better understand of how much Control4 costs to install in your home.