How to choose a smart home installer in 4 steps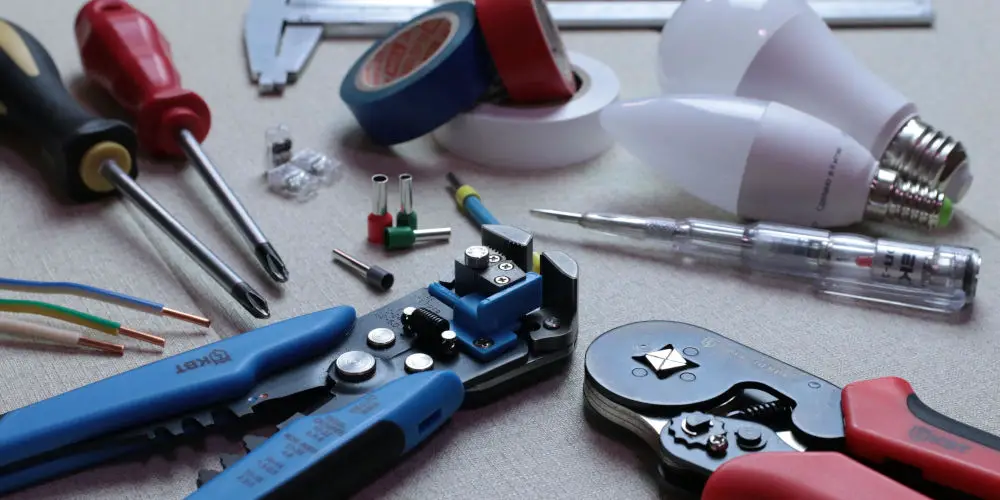 Building your dream smart home could be easier than you think, particularly when you know how to choose a smart home installer. Imagine closing curtains with a tap of a button or waking up to freshly brewed coffee. A home automation system can help you achieve these goals and more.
Not every smart home system is DIY friendly. For example, Crestron and Control4, require you to work with a dealer who designs, installs and configures your system.
If you've struggled to choose the ideal automation system, the idea of having to find a smart home installer could drive you crazy! Let alone knowing how to choose a smart home installer that's value for money.
Choosing a company to install your system might seem a bit of a novelty. Thankfully, finding a good home automation installer is quite straightforward.
The right professional will offer you helpful advice on the best smart devices for your home using their hands-on experience. Next, they'll install and configure them for a reasonable cost.
Don't worry, this guide will give you tips and advice on how to choose a smart home installer. So, you don't have to pick up a screwdriver or worry about compatibility issues.
Do you need a smart home installer?
The first question you might wonder is, do I need an installer. You might find a DIY system such as Fibaro does exactly what you want from a smart home system. However, if you're considering adding a Crestron system, you'll need to employ a dealer to design, install and configure it.
So while your hands might be tied from the start, it isn't the whole story. Just because you can install Z-Wave, Lightwave and Zigbee devices doesn't mean you should. For some homeowners, even considering rewiring a socket renders them in a cold sweat.
So regardless of the home automation system, you plan to install, you should consider if you can install and configure the system alone. If you don't think you can or don't want to, you'll need to work with an installer.
Smart home installers deal with automation systems daily, they know them inside out and have the knowledge to problem solve. They will also be used to helping clients integrate two different brands into a single cohesive system.
It's a bit like DIY. Yes, you can paint your home, but a professional will ensure it gets painted quickly with the best finish. You hand over the keys and they do the rest, allowing you to focus on your life.
But how to choose a smart home installer to make life easier? Is there a difference between them? How do you find a good company that can build your ideal system? Let's find out!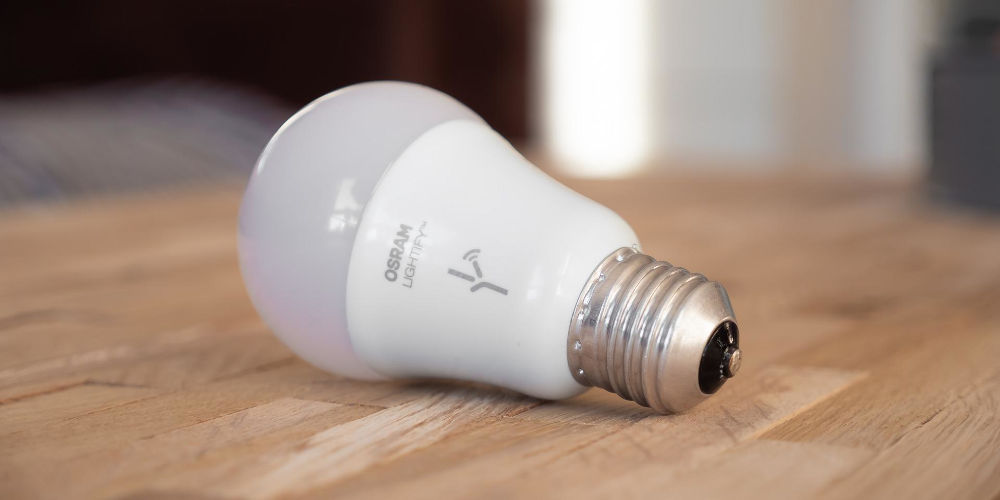 What does a smart home installer do?
Being a home automation installer isn't as easy as it looks. There's a lot of work involved in making your experience seamless. Here are just a few of the things they do.
Provide expert knowledge on smart home technology
Being able to design, install and configure a system takes years to learn. It's the smart home installer's job to be an expert in the smart home systems they install and know the brands to install and those to avoid.
They have to stay up-to-date on all the latest products and services available on the market. Also, they need to keep working on systems to understand how to integrate new products and build a cohesive smart home system.
They will know how to design, install and configure a system that works in line with your expectations.
Offer up-to-date and compressive advice
As problem solvers, a smart home installer can listen to the list of features you want and turn that into a system that acts exactly as you dreamt it would. They'll be able to provide you with different options and educate you on what devices will help you achieve your desired outcome.
Create job quotes
When you've discussed the basic idea, your smart home installer will draw up a quote for the design, installation and configuration of your system.
Source and install home automation equipment
After settling on a final system design and price, they will source and install all of the smart devices that will make up your smart home.
Post install, they will spend time configuring the system to ensure it works exactly as you want it to. Finally, they will teach you how to use the system and provide a custom manual for your system, allowing you to know how to properly work it without needing to call them.
Aftercare, updates and upgrades
The support isn't over when they hand back the keys. Reputable smart home installation companies will guarantee their work to ensure you're happy with the service. Many installers will take care of small jobs and issue for free.
Technology evolves at a fast past, so they might include 12 months of software updates as part of the package you buy. Plus, they'll be on hand to provide ongoing support for your system. Depending on the size of the job, they might not charge or give you a discount.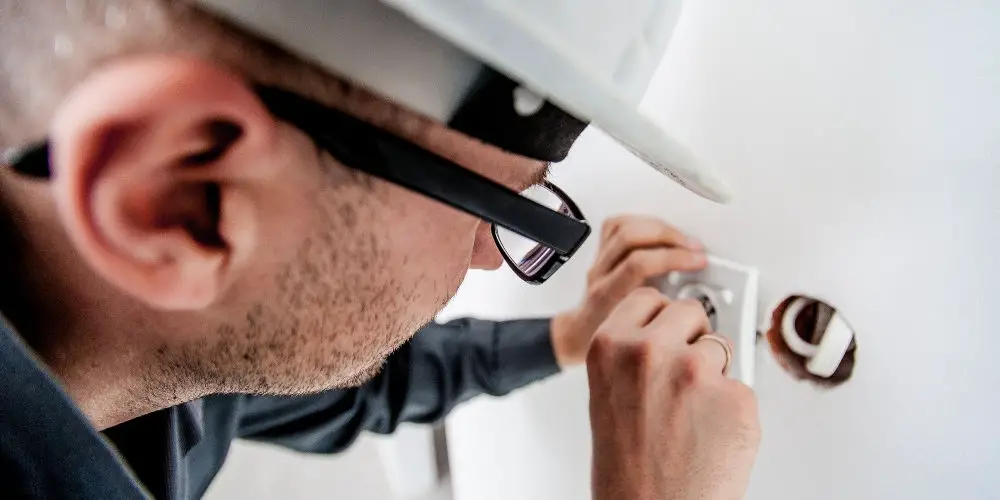 How to find a qualified smart home installer
While you could find a local electrician who can help you install your smart home device, leaving you to configure the system, it's unlikely they will have the knowledge you're looking for.
So, ideally, you will want to hire a professional installer that properly trained and has experience with the system. They could have attended a particular brand's workshop or training programme; or regularly attend training delivered by a national/internal trade body like CEDIA.
There are thousand of CEDIA members worldwide, with over 350 accredited home automation installers in the UK. To become a CEDIA member, you must meet a certain standard and agree to maintain them.
It's also worth checking any other accreditations or qualifications they have, as this will give you an indication of their level of dedication, skill and experience in smart home installations.
One such accreditation to look for is ISO 9001:2015 as this shows that a professional provides an excellent level of service, including choosing the right products and services to meet customer needs and regulatory requirements.
It's worth asking any potential installers what training they have, are planning to do in the next year and how they keep up with changes in the industry. These simple questions often reveal a lot of information.
Use customer reviews and ratings
Don't just take a company at face value, especially if you're spending tens or hundreds of thousands of pounds. It's worth reading online customer reviews and ratings as they can give you valuable insight into the smart home installers in your area.
It's also vital to ask to speak with previous clients as you can ask them about the service, products and aftersales care. You'll have a much clearer idea of who to hire after doing some online research.
Check they have the right insurance
Accidents sadly do happen, so any company worth dealing with will have the necessary insurance coverage, including public and third-party liability insurance. Asking to see copies of these policies is fine, so is a brief explanation of what they are covered for and how they manage risk.
It's also worth asking if they have professional indemnity insurance. This policy covers them in the event of installation errors on their part, such as incorrect installation or poorly laid cabling. Should something go wrong, you don't want to waste time having to sue them.
Consider what questions to ask before the first meeting
Many make the mistake of asking basic questions or looking for the right vibe when dealing with tradespeople. And while it might be ok to trust your gut on a £200 job, as you can usually find that sort of cash easily, you can't use the same methodology when spending 4- or 5-figures.
Your job isn't to catch them out or make them look stupid but to separate the firms that will do a great job from those who are cowboys. So, consider asking:
What smart home projects have you successfully completed recently?
Can you provide references from previous customers and examples of your work?
Can we view any previous projects and talk with the client?
Are you (or your staff) CEDIA-certified?
Do you hold appropriate accreditations, such as ISO 9001:2015?
What insurance policies do you have to cover your home automation installations?
Ask for quotes from a few local smart home installers
After doing some research, you'll have a short list of firms to contact. Most home automation systems installers will happily draw up a quote for new potential clients. It could be worth paying for a quote, particularly if they will knock the amount off the bill if you use them.
There's nothing wrong with asking an installer to explain why they charge for quotes as it gives you an insight into how they work. You might find they spend hours pulling the quotation together, making the fee worth it, over the back of a fag pack quote an electrician might give you.
When asking for a quote, insist it includes a breakdown of costs. So, you know which items are included as standard and which ones you'll have to pay extra for. Itemised quotes also help you better compare quotes from different companies.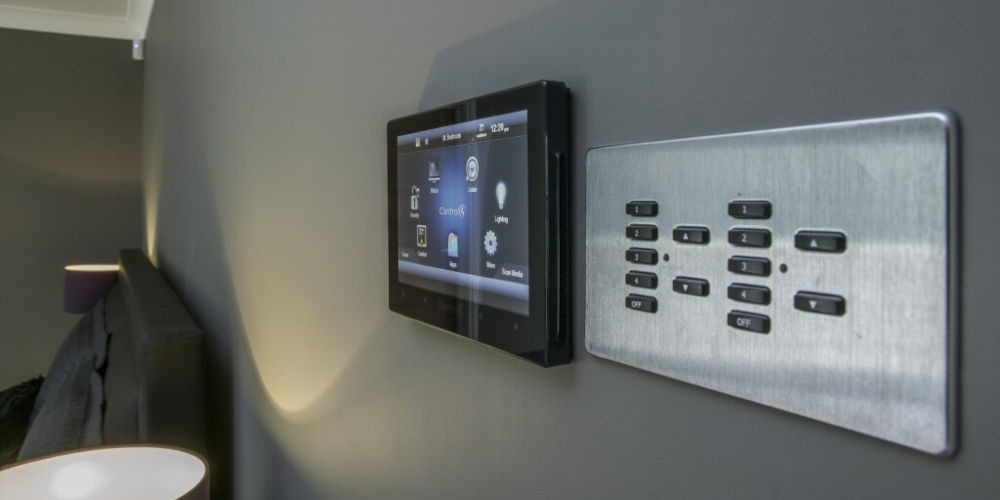 What can I expect to pay?
Smart home specialists charge per project, making it difficult to give concrete hourly rates. Hiring a Control4 or Crestron engineer for maintenance will cost between £95 and £200 per hour. It depends on their skills, experience, and if you hire them directly or use a dealer.
Expect around 30% of your budget to be spent on people. This figure includes the person who designs your system, the guys that install it and the person who programmes it. It's really a team effort.
Compared to hiring your local electrician, who may charge £65 per hour plus, a smart home dealer will feel expensive. However, they have a completely different set of skills and experience than the electrician. So bear that in mind.
That's how to choose a smart home installer!
You should have a clearer idea of how to choose a smart home installer and what to look for. Bear in mind that some systems are designed to be dealer installed. While others are more DIY-friendly, that doesn't mean you shouldn't hire someone to install that system.
Designing, installing and configuring any home automation system is tricky, and get more complex as you add more rooms. So while you might be able to change a tyre, you wouldn't dream of fitting a new exhaust. The same is true for adding a smart home system to your property.
You know what questions to ask and what to look for when choosing a smart home installer. Remember, it's better to hire slowly and not end up having to sue a installer when it goes wrong.