Lightwave Link Plus LP2 review: Is it the ideal Hub?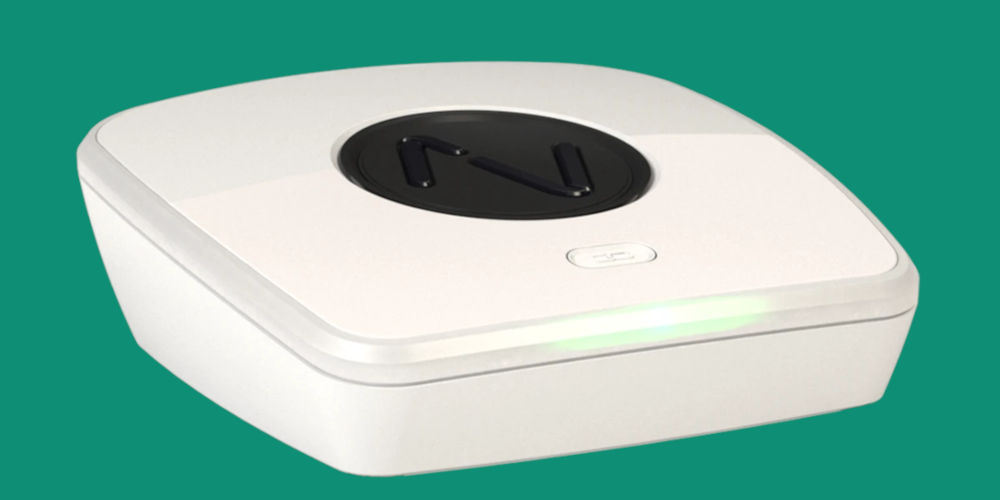 At the heart of every Lightwave smart home system is a hub. The current version is the Lightwave Link Plus LP2, which despite its uneventful appearance, does most of the heavy lifting that keeps the system operating.
As a review of the Lightwave Link Plus, we will, of course, talk about Lightwave. However, this isn't a review of the system itself or how it compares to other DIY-friendly automation options. Don't worry, we've already written extensively about both.
The Link Plus can wirelessly control up to 256 devices from dimmers, power sockets, relays and radiator TRVs. It connects to your Wi-Fi router and so can be operated from anywhere with the internet.
The hub works with Amazon Alexa, Apple HomeKit, Google Home and an Android App, allowing you to control your system using multiple methods. You can even use IFTTT with Lightwave, but that's getting ahead of ourselves!
As we explore the Lightwave Link Plus, you should develop a deeper understanding of what the Lightwave system is capable of and its limitations. 8/10
Pros
Connect up to 256 Devices
Voice and App Controlled
Plugs Into Any Standard Router
Cons
Internet Connection Required
Not backward compatible
Design
Granted, the Lightwave LP2 Link Plus looks as exciting as your Wi-Fi router. I get it. So it might seem a little weird to want to discuss its design. But, here goes!
Unlike previous versions that are completely white, this new hub has a black insert on top, embossed with the company's monogram. Made from plastic, it's hard-wearing and has a minimal footprint.
On the rear, you'll notice there's an Ethernet port, which connects the Link Plus to your Wi-Fi router, and also a power input. There is a small button on the top at the front. Underneath this button is a green light, matching the brand's signature hue.
That's pretty much how exciting the Link Plus looks. Thankfully, under the hood is some fantastic hardware, which runs some equally powerful software.
Features
Thankfully what the Lightwave Link Plus enables you to do is far more exciting than the exterior may lead you to believe. Without a hub, your Lightwave devices won't work.
You can pair the Link Plus with up to 256 devices, which you can then control or programme using the app or voice commands with your favourite AI assistant.
Lightwave offers a basic selection of smart home devices that allows you to automate the essential features in your home. They have products for heating, power, and lights. Also, they offer several relays, allowing you to automate blinds, external gates and even your garage door.
The hub sends and receives commands from devices. For example, it will tell your living room light switch to turn on. As the hub uses two-way communication, it knows the status of that device and if it has completed the action.
Another function of the Lightwave LP2 Link Plus hub is receiving commands from you that it then actions. You could use the Lightwave app or a voice AI assistant such as Google Assistant, Amazon Alexa or Apple HomeKit.
Regardless of your control method, these commands pass through the Lightwave servers before reaching your hub, hence the need to have a strong and stable internet connection to ensure your Lightwave system is always working.
As Lightwave use web serves, you can control your smart home system from anywhere, so long as you and the system both have internet. You can also pre-programme devices, meaning your home can automatically react.
Set-up
Setting up your Link Plus is a three-step process. First, connect the hub. Next, pair with all your Lightwave devices. Finally, programme your system and create presets and scenes.
Setting up your hub involves attaching the included Ethernet cable between a spare LAN port on your Wi-Fi router to the Lightwave Link Plus port. Next, plug in the power supply to the mains and attach the Micro USB connector into the socket on the back of the Link Plus.
The Link Plus will enter its start up sequence and will attempt to connect to the Lightwave server. While this happens, you'll see a solid amber light. You'll know a connection has been established as this light will turn green.
After the green light appears, your Link Plus is ready for set up with the Lightwave Link Plus App. You'll need to download the free App from either the Apple Store or Google Play. Open the App and follow the instructions.
You can also use the Lightwave Web App to set up and control your Link Plus. The web platform offers a more extensive level of control and is best for setting up and viewing large installs.
Once your Link Plus is set up, you can register multiple smartphones or tablets to control any number of Lightwave devices in your home. Next, pair any Lightwave devices you have with the hub to allow them to be controlled by the system.
As you add devices to your Lightwave smart home system, it's worth testing the system to ensure each device works as expected. Don't be tempted to rush ahead and add multiple devices at once, as you might be creating a long list of issues you'll need to fix.
Performance
As a web-based system, all Lightwave systems rely on a strong internet connection and the company's servers. If you have weak internet, devices won't turn on or off, and sequences will fail to complete.
The same is true if the Lightwave servers go down. Thankfully, they are yet to experience any downtime or outages. These issues are not unique to Lightwave as they plaque every DIY home automation system out there, including Fibaro and Samsung SmartThings.
As the latest Lightwave hub, it's easy to reset the device if it stops working or you have a power cut. However, unlike other Lightwave hubs, it's not backwards compatible. If you're hoping you can use series 1 devices, you're sadly wrong. You'll also need to upgrade your devices, adding to the cost.
If you're already using second series devices and your hub stops work, you'll be back at square one. Lightwave is yet to release a tool that lets you import all of your data from an old hub to a new one. So you'll have to work through the set up process yet again.
With all of that said, you can use the Lightwave Link Plus to automate the essential features in your home. As long as you have a strong Wi-Fi connection, your Lightwave smart home will operate as intended.
Is the Lightwave Link Plus worth buying?
If you want to build a Lightwave smart home, you'll need a Link Plus. There's no way around it. That said, the LP2 Link Plus is a vast improvement over their original hub that only offered 125 devices and one-way communication.
The Lightwave Link Plus is slightly more expensive than the Samsung SmartThings hub and isn't as advanced. SmartThings works with both Z-Wave and Zigbee, for example.
That said, you only need one Link Plus in your home. As you can pair up to 256 devices with it, you should be able to automate your entire home. Just imagine turning on a light or closing the blinds without moving from the sofa?! Lightwave makes this possible and is affordable.
A unique feature that the Link Plus LP2 offers is integration with Amazon Alexa, Google Assistant and Apple HomeKit. Instead of needing to find the app, select the room and adjust the device, you can use a simple voice command. Your system can be even more flexible.
If you're set on using Lightwave to automate your home, you'll want to buy the latest Lightwave Link Plus LP2 and start building from there. 8/10