15 Christmas home security tips for if you'll be away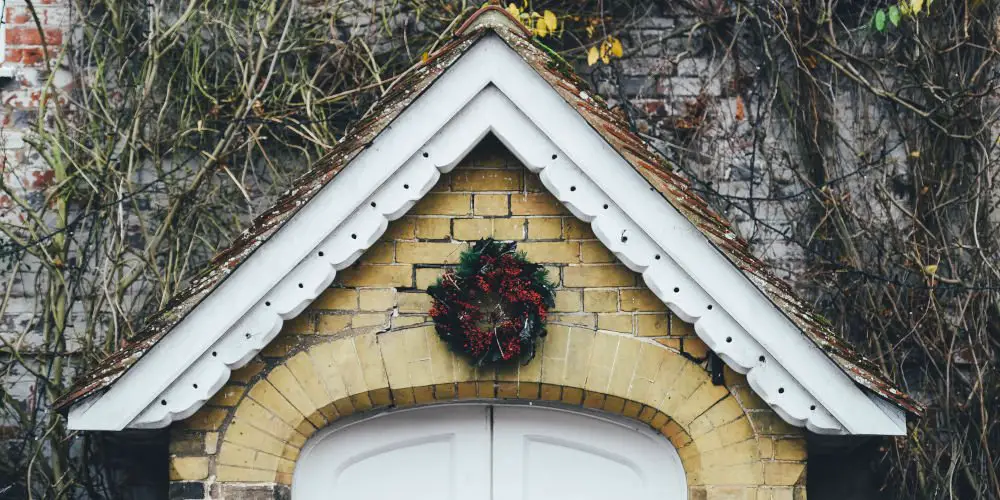 You're not the only one who enjoys the festive season. Tis the season to be a burglar! Even if your visiting relatives locally, it's worth trying a few Christmas home security tips to keep your property and possessions safe.
By some estimates, crime is 20% higher over the festive period than at any other period during the year. So, it's worth taking some step to ensure your Christmas isn't ruined by burglary.
Many 'myths' surround burglary. An average burglar is a young person looking for easy access into a property using minimal effort. They typically don't want to disturb the surroundings or be seen.
What's even more concerning is that almost a third of all burglaries are performed when the residents have left windows or doors unsecured when vacating their home. Research by ADT Fire and Security concluded that over three quarters (79%) of Brits admit to inadequately protecting their homes.
Most of our Christmas home security tips are cheap and easy to implement, meaning trying them in your home a no-brainer. So don't let anyone steal your festive cheer.
#1 Doors and windows
The first of our Christmas home security tips: regularly check all doors and windows, ensuring that all can be closed and locked. Replace any catches that could be easily forced open. By securing all entry-points into your home to make it difficult for burglars to break-in.
#2 You can leave the lights on
Dark Winter nights are ideal for burglars, especially if there's a single property on the street without lights on. So it's a good idea to either leave a light on or use a timer to activate one when the natural light level starts to fades.
It's also a good idea to make it look like there are signs of life. You could turn a radio on, set your TV to jump into life mid-afternoon or get a dog. If it appears that someone is home, a burglar is less likely to attempt to gain entry.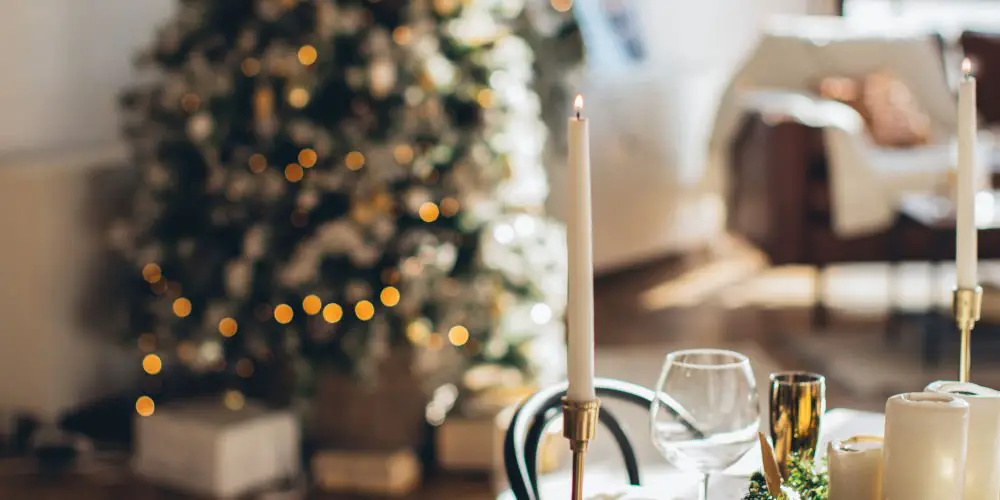 #3 Smoke detectors
A distressing 1 in 3 smoke alarms don't work. This is due to poor maintenance and missing or dead batteries. So make sure your smoke detectors are working correctly. Start with our guide to Smoke alarm placement or read our introduction to smart smoke detectors.
#4 Neighbourhood watch
Don't fall for the myth that neighbourhood watch is only for retirees. Being part of a neighbourhood watch scheme is a great way to get to know your neighbours and the local area. If there isn't one operating in your area, consider starting one.
A key component of a neighbourhood watch scheme is looking out for suspicious behaviour within your street. You could also install outdoor wireless security cameras as they add another level of home security and peace of mind.
#5 Letterbox fishing
As burglars are opportunists, if they can spot keys in easy reach, they'll attempt to grab them using a coat hanger and let themselves in. Failing that they might just see what they can retrieve from your letterbox, which can be lucrative as gran might pop a £20 note with your Christmas card.
So, always keep your keys out of view and not on a sideboard or console table near the door. Consider fitting a cage to the inside of your letterbox as this will stop any burglar from reaching inside.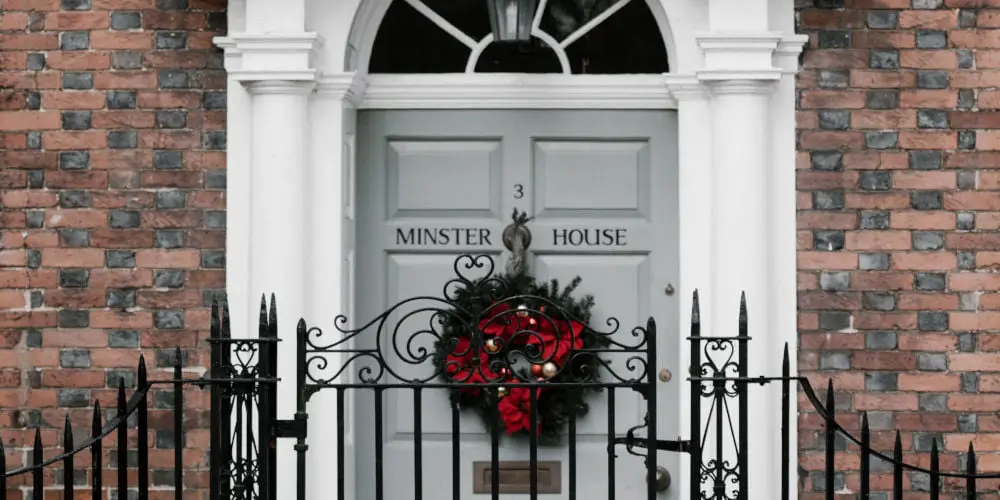 #6 DO NOT announce your plans on social media
It's easy to over-share your festive cheer on social media with photos of every party you attend or the expensive gifts you received. However, burglars do their research and will plan to strike when you're out and know you have plenty of things to steal.
It's worth reviewing your privacy settings and deleting any friends who you don't know. Also, it's best not to post private information such as travel plans and photos of piles of gifts. And you should never 'check-in' as this signals you're not at home and makes you an easy target.
#7 Answerphones
Never leave an answer machine message indicating that you are not at home. Do keep it up to date and refresh it a few times a year but leave it vague.
#8 Home Deliveries
You're probably ordering a lot of presents online over Christmas, and burglars will be aware of this. Don't ask the courier to 'leave the parcel in a safe place' as they can easily fall into the wrong hands.
Our top Christmas home security tips when booking deliveries is if you won't or can't be at home, either use 'click and collect' or ask for parcels to be delivered to a trusted neighbour.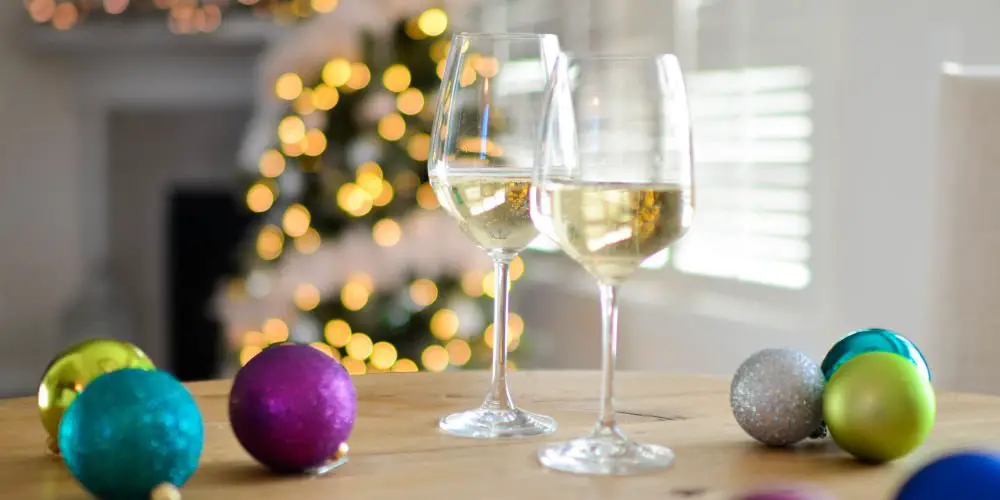 #9 Gifts under the tree
Just as visible, easy to reach keys are a welcome mat to burglars, so are large gifts under a tree. It's best to not leave gifts on display for a while before Christmas day. A visible pile of large gifts are likely to attract unwanted visitors.
Instead, hide them away, avoid obvious places such as wardrobes or under the bed. Not only will burglars know to look there, but your family will too!
#10 Gift packaging
Don't unwittingly advertise your gifts to burglars by leaving the packaging on display outside your property. Otherwise, you might find a void where your new 65-inch smart OLED TV once stood or the kid's games station has been taken.
As refuse collections are disrupted over the festive period, it's best to visit your local recycling point. With each box, break it down, turn it inside out and fold it up so it's not obvious what was in it. Failing that, stash it in the shed or garage until the day of the collection.
#11 Plant spiky shrubs around your borders
Put off potential burglars by making your borders inaccessible; berberis and pyracantha, holly and juniper can all deter lazy intruders because they hurt to stand on!
If you're stuck for ideas, there's plenty of plants that can act as a burglar deterrent. That said, if you have children or dogs then exercise a bit of common sense and make sure they're planted at the back of borders next to the fence.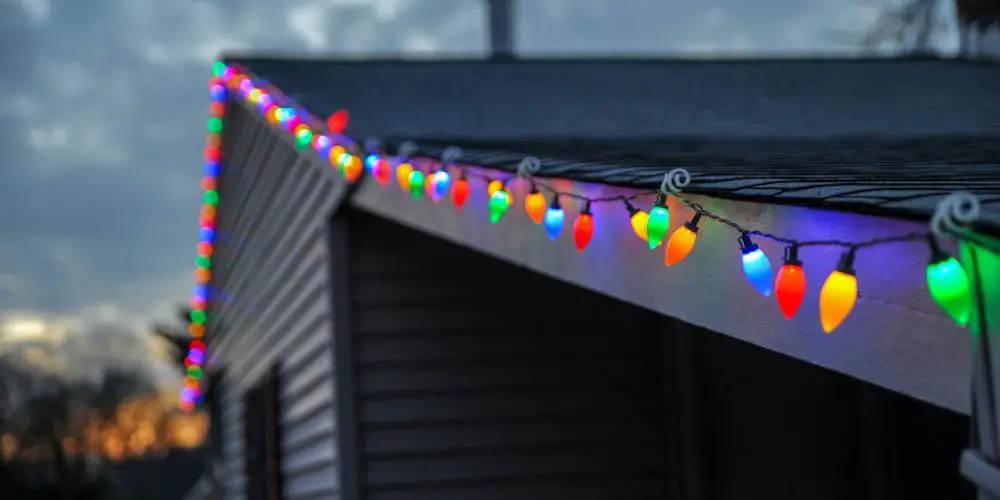 #12 Keep cash in the bank
One of the reasons that homes get burgled is that it's easy to turn Jewellery, electronics and expensive-looking ornaments into cash. If they also find a big pile of cash, then that's a bonus. So, don't keep large amounts of cash at home.
It can be tempting to keep cash around, especially if giving cash gifts to relatives and grandchildren but limit the amount you keep. Consider fitting a safe at home, though ideally either write cheques or transfer money using your bank instead of giving cash.
#13 Register with a national property database
You can register for free with Immobilise, which is the UK's national property register. As Secured by Design service, the police can access the database and search it if they recover suspected stolen property. So, there is a good possibility that you could be reunited with anything you've had taken.
Their slogan is, 'get it logged, get it back'. This service is great for recording gifts you've received that have unique identifiers such as serial or IMEI numbers. If your gifts don't have an identifier, use the Smart Water property marketing system instead.
#14 Try to rob your own home
Before you think we've completely lost it, remember most burglars are young and opportunistic. While you might not be the former, you can be the latter. You can bet that anything you can think of trying, a burglar will try. Plus, this is a good way to test the security measures you've added.
For example, If you've hidden spare keys well, then you should have a hard time trying to find them. As your gate should be padlocked, you'll struggle to force it open or climb over it.
If or when you make it to your house, struggle to break in as you've already checked the door and windows and sorted any lose catches. If you get close to breaking in but realise there's a TV on and lights on, then you'll want to leave before getting caught. A burglar will react the same!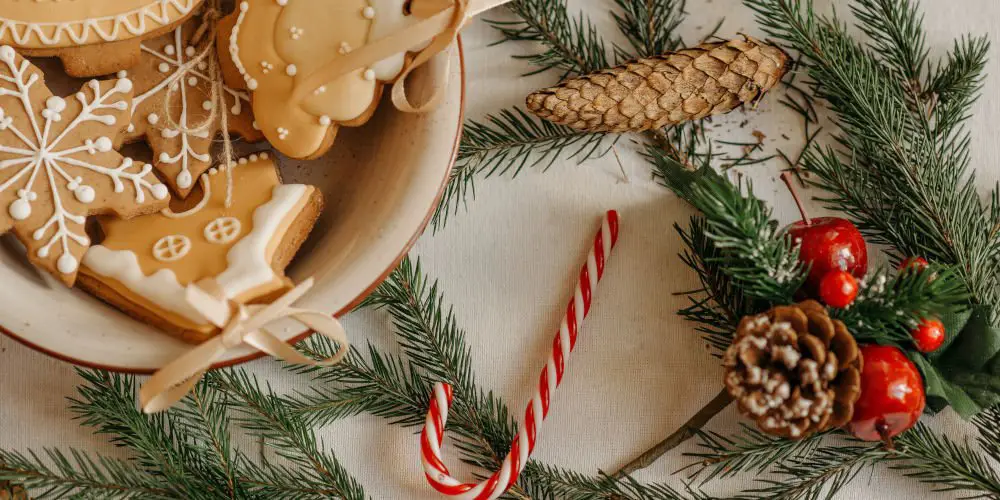 #15 Going away over Christmas?
If you plan to be away at Christmas, then cancel any newspaper or milk subscriptions. Ask a neighbour to park their car on your driveway to help create the impression someone is home. And put your Christmas lights on a timer!
Avoid changing your answerphone messages to "we're off skiing in France during the Christmas holidays" etc. Invest in timers and use them for lights and a radio as this will create the impression that someone is home.
Don't forget these Christmas home security tips
By following these Christmas home security tips, you can have a safer festive season and lower the chance of being broken into. It may take you a weekend to apply some or all of these Christmas home security tips, but it will be time well spent.
One of our best Christmas home security tips is to remember this article next year and try to apply all of our tips again. Doing so will ensure your home is safe and secure for another year.