How can Fibaro Roller Shutter 3 help automate a home?
Based on Z-Wave 5 technology, the FIBARO Roller Shutter 3 works with motorised roller blinds, Venetian blinds, awnings and gates. Powered by a single-phase AC, the Roller Shutter 3 model provides precise positioning of blinds, awnings or gates, allowing you to set to the position.
When used with a FIBARO Home Center, the module is also equipped with a power metering feature, allowing you to monitor your electric spending remotely.
The Fibaro Roller Shutter 3 can control a connected device, either through radio waves or using a wall switch connected directly to it. Let's look at this Z-Wave device in more detail and see how we can use it within our home.
What is the Fibaro Roller Shutter 3?
Integrating blinds, awnings and gates. Most come with either a remote or app, some can be operated using both. However, trying to add blinds or a garage door into a home automation system can be headache-inducing.
Thankfully, the FIBARO Roller Shutter 3 bridges the gap, making it easy to control motorised roller blinds, Venetian blinds, awnings and gates. Based on Z-Wave 5 technology, it's a smart device that allows you to control your item remotely.
Powered by a single-phase AC, it provides precise positioning of blinds, awnings or gates so they can be set to the position you choose. The module is also equipped with a power metering feature when used with a FIBARO Home Center.
Thanks to Roller Shutter 3 any device powered by an AC electric motor can be controlled remotely, including the Zemismart ESA25S. It allows precise positioning of motors with mechanical and electrical end switch. Also, the device allows current monitoring.
You can control this device with a conventional switch, the Fibaro app or with preconfigured scenes. All of which, make your life more comfortable. Imagine lying in bed and closing your blinds with the touch of blinds without having to get up or move.
You can also programme a leaving home scene, which automatically closes all windows and shutters with a single button push. You can get on with your day knowing your home is safe and that you can periodically check on home from the app.
Like the Fibaro Dimmer 2 module and RGBW module, this device is tiny, making it ideal for placing in a backbox, behind the normal switch. The switch is wired so that only sends control signals that operate the load.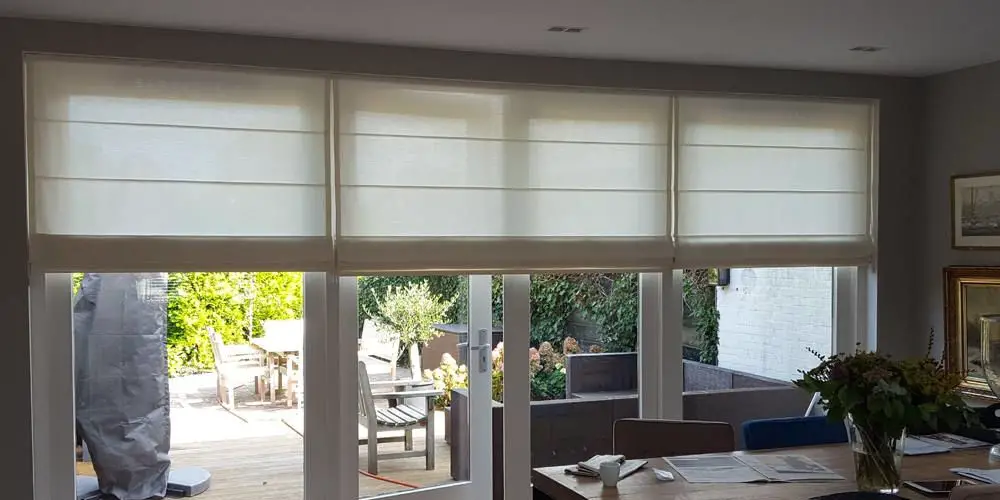 Will you need a Z-Wave or Fibaro hub?
For the Fibaro Roller Shutter 3 module to work, you'll need a Z-Wave hub or gateway. That said, you don't have to use a Fibaro Home Center hub as plenty of Z-Wave gateways are available.
For example, SmartThings is compatible with Zigbee and Z-Wave. So, if you already using a Samsung SmartThings hub (either a stand-alone hub or one built-in to an appliance), this device will work with your system.
As a Fibaro device, we'd recommend using one of their Home Center hubs to ensure the best performance and options.
Can you install it yourself?
As installing the Fibaro Roller Shutter 3 module requires rewiring some electrics, you need to be DIY competent or hire someone who is. It's not worth the risk of trying to install it, especially as electrics can be deadly.
Unlike some Fibaro devices that are plug-in and play, such as the Smoke Sensor, The Button and Motion Sensor, this module isn't. However, as a mains powered device, it acts as a repeater and so helps to build a stronger Z-Wave network.
Before attempting to install this device, turn off the power at the mains fuse box. Next, try using your kettle to see if it still has power. If it doesn't light up and start boiling, you're fine. Otherwise, you'll want to re-inspect your mains fuse box and try another switch.
With the power safely turned off, we can attempt to wire it in. The manual shows three different wiring options covering the basic uses, such as standard blinds, blinds with a built-in driver, and gate motor.
Depending on how you'll use it and the type of switch you have (momentary, toggle, and dedicated roller blind switches), the wiring will be different. So you'll want to follow the manual or seek professional guidance.
After you're wired the module in, check that it works before putting it into the backbox and screwing the switch back in place. If the test is fine, you can gently push the module and wires into the backbox and replace the switch in front. Otherwise, you'll need to troubleshoot.
With the switch replaced, test it again. Next, you can try with whatever app you're using and even programme it into a scene or automation sequence.
How can you use this Fibaro device?
The beauty of this device is you can use it in multiple ways. If you want to control every motorised roller blinds in your home, you can. Struggling to control your external gates or garage door? Don't worry, the Roller Shutter 3 can handle either of them.
But that's only part of the story. The module has an active power and energy metering functionality built-in. However, these functions only work with Fibaro Home Center, including the HC3 Lite. They allow you to monitor your energy spending and keep it low.
As a Z-wave Plus device, you can control it in various ways, including using a wall switch, app, or voice control (Alexa and Google Assistant). You can automate the function using any Z-Wave system to allow the Roller Shutter to work on a pre-programmed schedule.
Should you add the Fibaro Roller Shutter 3 to your Z-Wave smart home?
If you're frustrated with your blinds, awning, and/or garage door and don't want to have to carry another remote or search for one when you want to use them, then the Fibaro Roller Shutter 3 is designed to make your life easier. It is a superb device that's easy to set up and programme.
As you're dealing with electrics, you either want to know what you're doing or hire someone that does. It's not worth the risk. You'll also need to supply additional cables as the box only includes the module.
Being a Z-Wave device, it works with plenty of systems from Fibaro, SmartThings, HomeSeer, or a Z-Wave Raspberry PI, allowing you to build your dream home automation system regardless of the budget you have.
While cheaper options are available, none are as advanced as the Fibaro Fibaro Roller Shutter 3 module.