How to decide between Z-Wave vs Apple HomeKit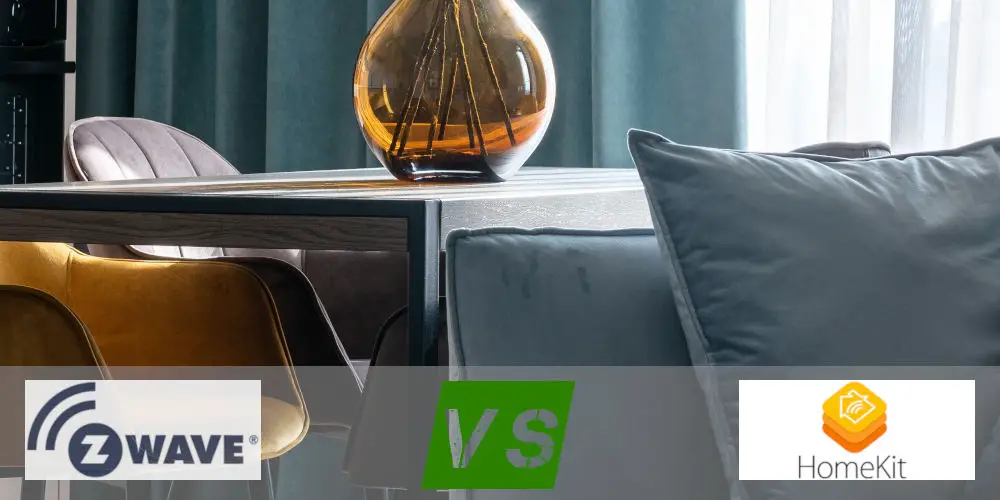 Picking the right smart home system can be tricky. It's understandable as there are plenty to choose from. Two of the top smart home brands are Z-Wave and Apple HomeKit. Both are DIY-friendly, affordable and easy to configure. You might wonder how to pick between Z-Wave vs Apple HomeKit.
As home automation protocols, both Z-Wave and HomeKit are built into devices, allowing them to send and receive control signals. Neither actually sells branded smart home devices. Instead, their focus is on making it easy for different manufacturers' products to communicate.
On the surface, they appear to produce similar results of giving you back control over your home. Yet Z-Wave is far more advanced than Apple's HomeKit. With Z-Wave, you can select from thousands of devices and use advanced programming logic to control every aspect of your home.
HomeKit, while answering a gap in the market, allowing Apple to compete directly with Amazon's Alexa and Google Home, has suffered from low adoption both from brands and consumers. That said, there are less than 500 HomeKit devices available.
We'll cover each system in detail, exploring what it can offer and its limitations. Next, we'll try to draw a fair comparison between the two, allowing you to make an informed buying decision.
By the end, you'll know whether Z-Wave vs Apple HomeKit is the right option for you and your home.
Z-Wave
History
Dating way back to 2001, Z-Wave is 20 years young! Created by a Danish company named Zensys, the Z-Wave protocol is a unique way to control the home.
Zensys started building a lighting control using the protocol. Over the years they developed a proprietary chip that enables control via a Z-Wave system. Next, they licenced the chips to hundreds of brands.
To put into perspective how impressive Z-Wave is. In 2005, only 6 products used this technology. By 2018, the number was well over 2,000. A few short years later, the number is now nearly 4,000 devices.
How Z-Wave works
Z-Wave uses a proprietary system on a chip (SoC). This uses an unlicensed frequency band in the 900 MHz range. The protocol has a much bigger range than Bluetooth and is a lower power alternative to Wi-Fi that doesn't slow down with too many devices.
In simple terms, Z-Wave uses a mesh network where each device can talk to each other. As devices talk to each other, they can repeat messages and also acknowledge they've received messages.
As devices have a 30-metre range, the network can adapt itself to ensure signals are repeated in the best possible way to avoid any 'dead-spots'.
Is it DIY friendly?
While there are some retrofit products on the market, most devices are plug-in and play. This means anyone can easily install and configure a Z-Wave system. Although you do need to pair devices to allow them to work as part of a system.
Current products
With over 4,000 products, there's likely a product to control almost every function in your home and garden!
Some brands, for example, Fibaro offer a complete solution with a hub, app, sockets, and heating control that's built around the Z-Wave framework yet operates as a complete stand-alone system.
There's a range of controllable light bulbs that work with Z-Wave. These include screw-in lighting and dimmer sockets. Fibaro, for example, produces modules that sit behind the existing light switch in its backbox.
Also, plug-in power sockets are available as are a range of sensors, relays and controllers. There's even a Yale Z-Wave door lock that uses both traditional keys and a keypad.
If you're looking to control heating, there's a range of products for that. You can replace your thermostat with a smart one or upgrade your TRVs to smart devices, allowing you full control over the heating in each room.
There are even robotic vacuum cleaners, robomowers and a few smart appliances that work with Z-Wave!
Downsides
There are very few downsides to Z-Wave. While only limited retrofittable products are available, the market does seem to be shifting in this direction. Plug-in-and-play devices are easy to install but stick out and can look quite ugly.
In theory, the Z-Wave protocol ensures all devices with the chip play nicely with each other. However, some can require a bit of work to get them working nicely together. So, you might end up having research and experiment.
Apple HomeKit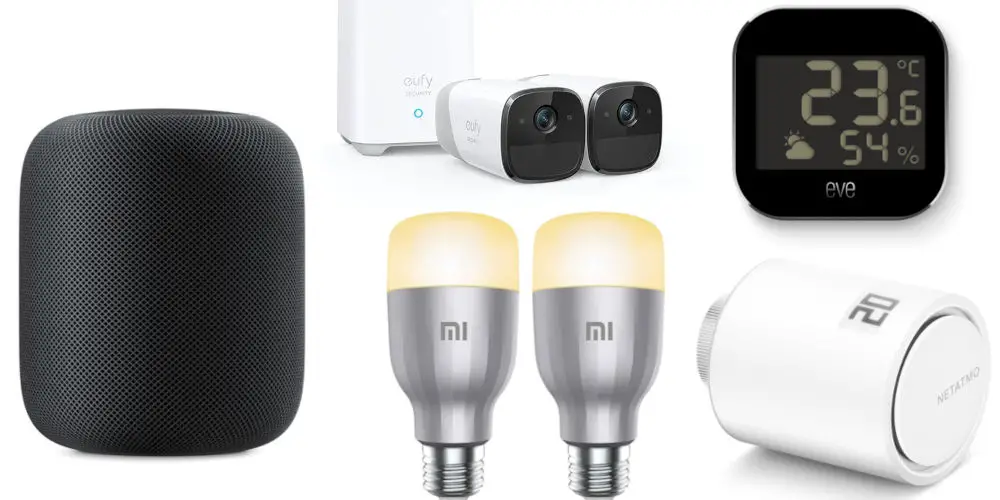 History
First released in September 2014, HomeKit is Apple's smart home platform. It allows control over various internet-connected home devices, such as thermostats, window blinds, and light bulbs, from your favourite Apple device.
Rather than needing a separate system, HomeKit makes it simple to add some automation to your home using your existing Apple phone/watch/tablet. The system is quite similar to Amazon's Alexa and Google Home.
HomeKit is Apple's "Internet of Things" solution that connects HomeKit enabled smart devices into a single system that's easy to control using your Apple products.
How does Apple HomeKit works?
HomeKit is a communication protocol that uses a mixture of Wi-Fi and Bluetooth to send signals between devices. Unlike many home automation protocols, you probably don't need a hub with Apple HomeKit. That said, there are hubs built into Apple TVs, iPads, and the HomePod.
New devices are automatically found and configured without the user needing to work through a set up wizard. After adding a new device, they can be assigned to rooms or actions, allowing for easier overall control.
The real magic is that you can use voice commands via Siri or the Home app to control your devices from anywhere with Wi-Fi. You can even set up basic HomeKit automations and scenes to control multiple devices with a single action.
Is it DIY friendly?
Most of the devices that work with HomeKit are plug-in and play, allowing you to easily the system to your home. A few products are easy to retrofit. After installing devices, you need to pair them with the hub for them to work as part of the system.
Current product range
Currently, there are around 450 HomeKit enabled devices on the market. These include door locks, light bulbs, smart TRV, security cameras, and thermostats. Compared to other systems, HomeKit is quite limited. That said, you can easily automate key tasks within your home.
Plus, as the system doesn't require a hub, you can easily integrate new devices straight away without waiting for a hub to arrive. If you want to use a wider range of devices, including Z-Wave, you can use a 3rd party hub. Yes, Z-Wave and HomeKit works together!
Are there any downsides?
Like Alexa and Google Home, Apple HomeKit is fairly limited both in terms of the number of devices it handles and the functions it allows you control over. Plus, only a handful of devices work with the Apple HomeKit system.
One of the primary communication methods of devices is Wi-Fi, which is fine for a handful of units. However, if you have 20 or more devices using the same Wi-Fi network, you'll notice the speed slows down.
Another issue is the cost. It can be a large investment to buy compatible products. And while the result is extremely convenient, your alone if devices don't communicate well together to troubleshoot yourself.
Z-Wave vs Apple HomeKit
Having looked at both of the systems in detail, you might wonder how Z-Wave vs Apple HomeKit compares. Let's take a look.
Apple HomeKit
It's easy to see the appeal and the reasons behind Apple HomeKit. They likely saw what Amazon and Google were doing with their voice assistant and wanted to add these functionalities to Siri.
That said, HomeKit has suffered from low adoption by both brands (with less than 500 products available) and users. If you're already an Apple devotee, you'll likely want to use the Home app and a few connected devices.
However, you're unlike to change to Apple just for HomeKit, particularly given the plethora of other options. For example, Alexa works with 85,000 devices, and while the number is much less for Google Assistant, around 10,000, both are significantly higher than that available for HomeKit.
As an Apple product, the Home app is easy to use and programme. It works out of the box with Siri, allowing you to control devices with voice commands. That said, it lacks some of the programming flexibility offered by Z-Wave systems such as Fibaro.
Z-Wave
Z-Wave can be as simple or complex as you need to, thanks to thousands of available smart devices that work with the system. Like with Apple HomeKit, Z-Wave enabled devices are available worldwide, allowing you to easily build your dream smart home.
The system uses two-way communication that forms a mesh allowing for fast and solid communication between devices. Compared to HomeKit, which uses a mix of Wi-Fi and Bluetooth, a Z-Wave mesh network is superior. It doesn't slow down your Wi-Fi.
Like HomeKit, Z-Wave largely uses plug-in and play devices, a factor we dislike purely from an aesthetic point. However, more companies are releasing retrofittable devices that create a more attractive finish.
Z-Wave works with Alexa, Google Assistant and IFTTT and so you're not limited to Siri (which also works with Z-Wave) or only controlling your system using other Apple products.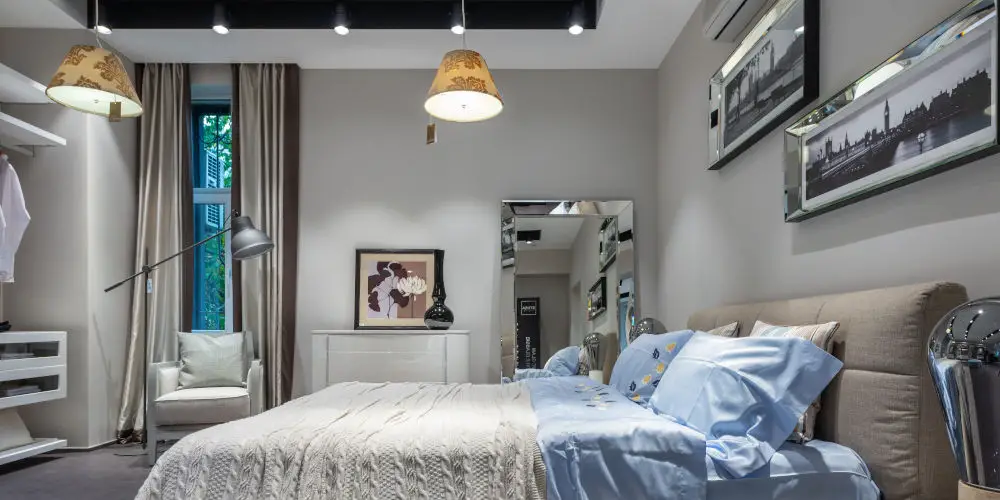 Choosing a winner: Z-Wave vs Apple HomeKit?
Unless you're a devoted Apple fan, we'd advise opting for Z-Wave. It's a far more flexible system that's built into thousands of devices over the hundreds that work with HomeKit.
Devices in a HomeKit network use Bluetooth and Wi-Fi to communicate, which might result in slower Wi-Fi speeds. Z-Wave doesn't suffer from these issues as it's a discrete protocol that runs on a separate frequency.
The HomeKit framework makes it easy to set up and control devices from your phone, similar to Alexa and Google Home. However, it lacks the programming flexibility that Z-Wave offers, which allows you to create presets and sequences. You can only create basic presets using HomeKit.
Overall, we'd recommend investing in Z-Wave as it's a highly flexible, affordable and secure system. Hopefully, that helps you to decide between Z-Wave vs Apple HomeKit.