How much does Fibaro cost to install?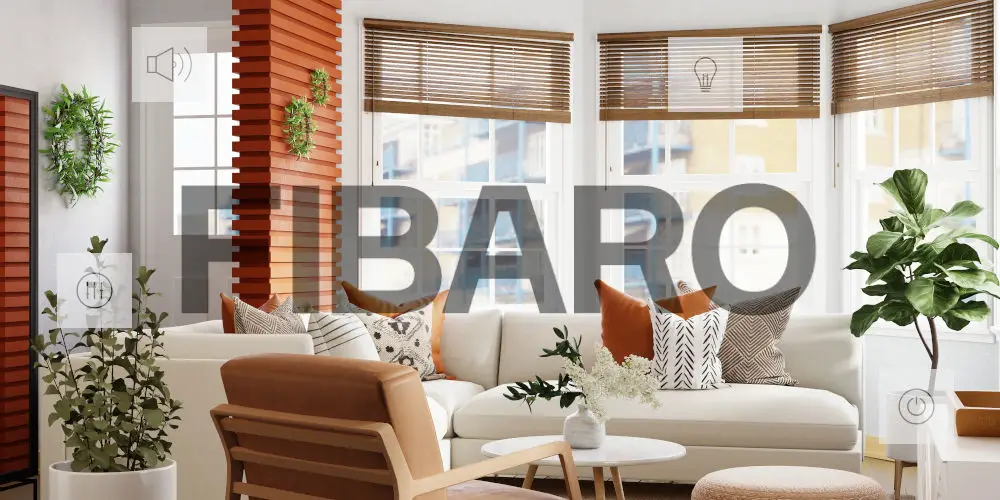 Having spent what feels like eternity researching options, you've decided to install a Fibaro home automation system. You might worry if your budget is enough or what Fibaro costs to install. At the back of your mind, you hope that the system is DIY-friendly.
While Fibaro can handle complex tasks and automation sequences with a few tools installing and programming devices is simple. You shouldn't need to hire an electrician or an approved Fibaro installer.
As an affordable smart home system, using Fibaro in your home shouldn't break the bank. You might be surprised just how reasonable the cost is and the money you can save by installing it in your home.
Explore with us as we look at what Fibaro costs to install from a basic system to a complete automated home with voice control. It's worth remembering, the system you install will depends on how you finance it.
You'll need to work out your budget and requirements before you start buying devices or you might quickly run of out cash.
Will a Fibaro home automation system break the bank?
As a modular system, Fibaro is ideal as it can scale with your demands or requirements. If all you need is better control over your lighting and heating, then Fibaro can do this with ease.
Conversely, if you want to automate your entire home and improve the security system, Fibaro is flexible enough. You can programme the system to control lighting, heating, blinds/curtains, home cinema, security cameras, front door lock, and more.
As a scaleable and DIY-friendly system, you don't need a dealer to design and install a complete system. And as devices range from £20 to £600, you might only need to invest a few grand to build your dream smart home.
Compared to the cost of Control4 or Crestron, which can easily cost five or six figures, Fibaro is highly affordable. Unlike Control4, which can be difficult to purchase devices, you can search eBay, Facebook Marketplace or Gumtree to buy used Fibaro devices and save money.
If you're planning to install a complex system, then you might be able to buy in bulk and negotiate a better overall price. The idea of investing a few thousand pounds might at first sound expensive, but consider that it will last years, albeit with the occasional firmware update.
It's also worth remembering that potential buyers are looking for smart homes and are willing to pay a premium. If you're trying to sell in a crowded market, your property will stand out as it has a home automation system installed.
Essential Fibaro smart home components
Every Fibaro system needs a hub to work. Until recently, you had the choice of 3 hubs (Lite, Home Center 2, and Home Center 3), making the decision more difficult than it needed to be. Following the release of the new Fibaro Home Center 3 Lite (only £115), the range has been simplified.
Your two options are the standard Fibaro Home Center 3 and 3 Lite. Unless you're building a basic system, we'd recommend investing in the Home Center 3 hub (cost £470) as it offers an extensive range of options.
You might be fine with an old Home Center 2 hub, especially as you should be able to get a used one for a decent price. To operate your system, you'll need to create an account on their online portal and download their app to your smartphone.
There are plenty of free plug-ins available on the Fibaro Marketplace that make integrating 3rd party devices even simpler.
Total
The total cost of must-haves: £470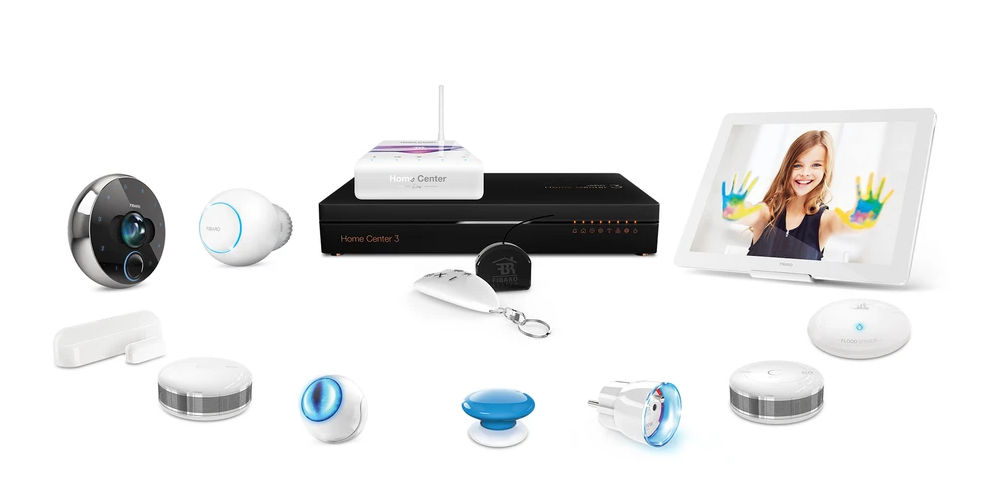 Cost of installing Fibaro lighting products
Several smart dimmer modules are available from Fibaro. These sit behind your existing light switches, allowing you to add smart technology instantly. The standard RBBW module and Dimmer 2 module both cost £53.
You can use a Single or Double Switch module to turn lights on/off, but you need a neutral wire, which isn't always present at the socket in the UK. So you'd have to wire them into the ceiling rose. It's much easier to use a dimmer module.
If you'd prefer, Fibaro offers two single-gang light switches. Available in a black or white, the range consists of Walli Dimmer (£80) and Walli Switch (£73) offer a superb level of control.
For a 3-bed semi, you might need 12 x dimmer modules, costing £640 or 12 x Walli Dimmer switches, costing £960.
In a 4-bed semi, You might need 20 x dimmer modules costing £1,060 or switches costing £1,600.
Total
The total cost of lighting: £600+
Fibaro cost: Power sockets
Making life simple, Fibaro currently offers a single plug-in power socket (costing £54) for the UK market that comes with a white finish. They take a second to install!
The average 3-bed semi has roughly 20 dual-gang power sockets. We'd potentially need 40 Fibaro power sockets to replace all of these, costing £2,160. In reality, we wouldn't use these sockets on devices that never get switched off (fridge, TV, microwave, etc.).
You might find that using 10 or so of these devices add a greater degree of control than you currently have.
Total
The cost of changing 10 dual-gang power sockets to Lightwave ones: £800+
Smart heating control cost
Control individual radiators by swapping their TRV for Fibaro The Heat Controller (costs £67). As one of the most advanced heating control systems, you can monitor and reduce your bills. Over time, this feature should pay for itself in energy savings.
In addition, you'll need a few Fibaro Temperature Sensors (each costing £20) as they ensure the room is at the correct temperature.
The typical 3-bed semi has 8 radiators. So, you would need to spend £540 on new smart radiator valves alone. Adding two sensors increases the cost to £580.
Total
Turning your heating system into a smart one will cost: £500+
Fibaro home security system cost
Securing your home is easy with Fibaro as they provide a range of products. The Fibaro Roller Shutter 3 module (only £50 – read our review) is ideal for controlling blinds, external gates, garage doors and more.
Another superb product is the Fibaro Intercom, which has a built-in 4k camera, mic and speaker, and costs £400. No matter where you are, you can see who rings your doorbell.
Monitor when your front door is opened using Fibaro Door/Window Sensor (costs £42), which can also be used on windows. You could use Fibaro Motion Sensor, which can detect movement and temperature and costs £53.
Finally, the Fibaro Flood Sensor (read our review) can detect water leaks at the start, before they have the chance to damage your home. £45 seems like a small price to pay for this peace of mind.
Total
Securing your home starts with Fibaro costs: £45+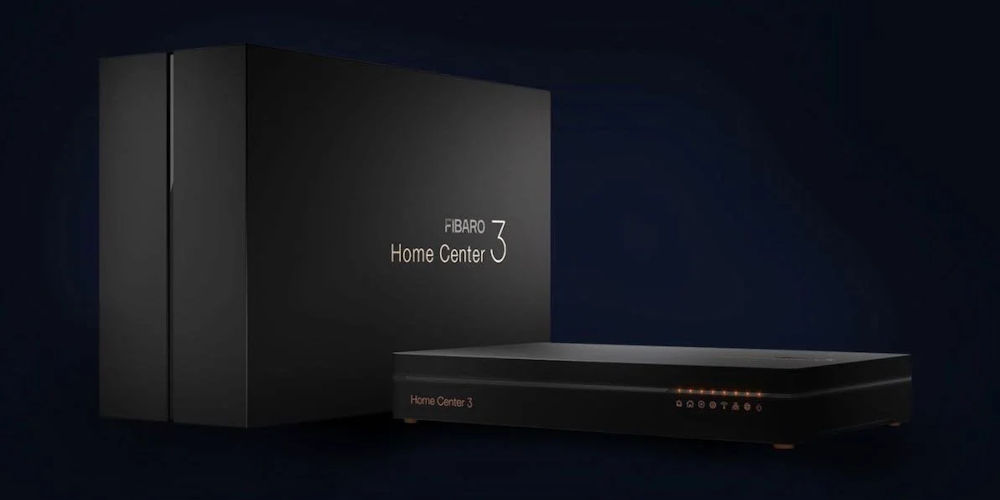 Any extras?
We have a few Fibaro products left to cover. You could use the free app and website to control your system. Depending on how complex you'd like to get, you can wall mount a tablet or two and create a touch screen that allows instant access to the app.
If you already use Alexa and Google Assistant, don't worry, as Fibaro works with both. You to use voice commands to control your system. Otherwise, you'll need to buy a compatible device such as an Amazon Echo Dot.
You can use FIBARO The Button (costs £45) to control devices, scenes or sequences. For example, you could place it at your front door and use it to turn everything off before you leave.
The Fibaro KeyFob might not look like much, but it offers 24 programmable buttons and is a powerful way to control your system. Plus costing £33, it's highly affordable.
Finally, there is the Fibaro Smart Implant (£38). With two relays built-in, this tiny device allows you to give a new life to old electronic devices.
Total
You can get away with spending nothing on extra depending on your needs.
Should I hire a professional installer?
Unless you plan to install a complex system, you should be able to install Fibaro by yourself. We'd advise starting small in one room and scaling your system from there.
For example, you could automate your blinds or lights in the lounge. After a few weeks, you'll feel more comfortable using the feature and will have had some time to experiment. From there, you could expand to another room or automate a second element.
While this might sound slow and painful, you can troubleshoot as you go rather than ending up with a long list of issues to sort.
If you'd prefer to employ someone to install and program your system, then contact your nearest Fibaro approved dealer. They will build, install and programme a custom system that matches your requirements and lifestyle.
Be warned, hiring a professional can double the cost. So it's worth obtaining a few different quotes and try to negotiate the best possible deal.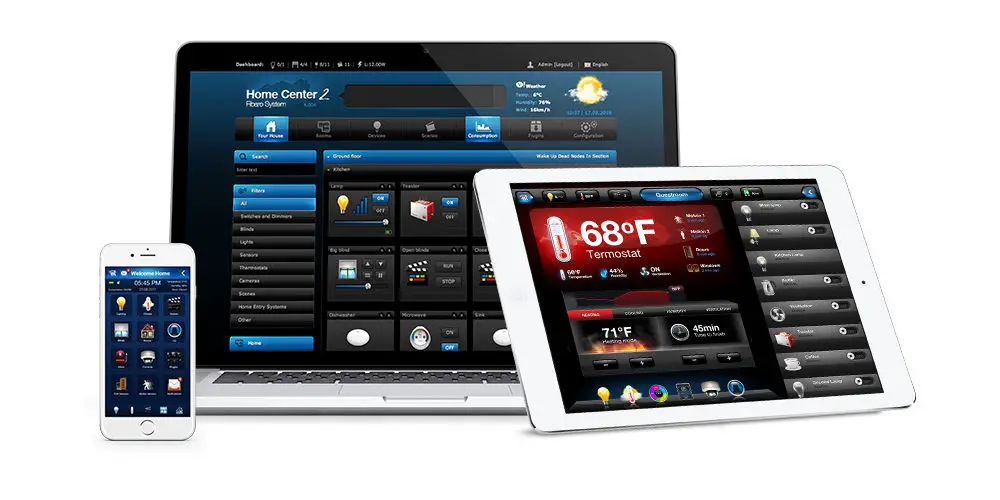 How does the cost compare to Lightwave?
It's worth comparing the cost of installing Lightwave and Fibaro as both are affordable, DIY-friendly home automation systems.
On the surface, using Lightwave to automate a home is cheaper. However, it offers far fewer options and doesn't use Z-Wave technology. Beyond the basic Lightwave products, it's hard to integrate third-party devices.
Unless your demands are quite basic and easily met by Lightwave, it's worth spending the extra and investing in a Fibaro smart home. As Z-wave based system, you can integrate thousands of third-party devices with Fibaro and easily build your dream smart home system.
Don't blow your budget when installing Fibaro
As you don't want to waste money, before buying any Fibaro devices, you need a clear idea of how your dream smart home works. If you don't have a clue, then you'll probably end up wasting quite a bit of money.
Once you have clarity, then you can start researching buying used devices, looking out for discounts, or buying in bulk and trying to negotiate a discount.
Hopefully, this guide to how much Fibaro costs has helped you price your ideal system.