3 Easy ways to automate home lighting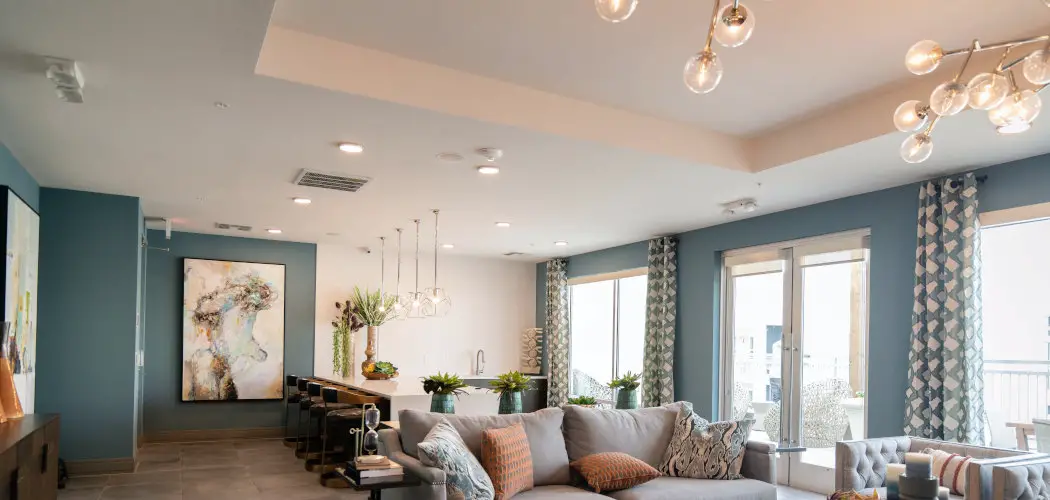 Turning your lights smart is a great place to start automating your home. By choosing to automate home lighting, you hand control back to yourself. You can also reduce your electric bill.
With several options available, no matter your budget, requirements or property size, you can automate your home's lighting, both inside and out! Just imagine being able to switch your lights on when leaving work or checking if the bathroom light is on while enjoying a night out.
The most basic solution is to swap your bulbs for smart ones you control from your smartphone or tablet. You could install a smart home system that will allow you to automate every aspect of your property from the lights, heating and audio/visual.
Let's discover several ways to automate home lighting and add flexible control to your home without breaking the bank.
How can we automate home lighting?
Controlling the lighting within your home and garden using your smartphone is highly possible, and we have several options. We could:
Replace wall switches with smart switches
Plug smart plugs into existing mains sockets
Replace existing light bulbs with smart bulbs
If the idea of swapping every bulb or switch scares you, even slight, don't worry. You can replace strategically located switches and add a few mains plugs, allowing control over the majority of your lights.
You could want something more advanced like dimming or the option to adjust the light's colour. Again, there are plenty of options. Most smart home systems offer dimmer modules. You can buy smart bulbs that offer adjustable colours and dimming capacities.
Of course, each of these has pros and cons. Your requirements and budget could largely dictate your options. However, with some planning and research, you should find a solution that ticks all of your boxes or at least, lets you maximise your budget.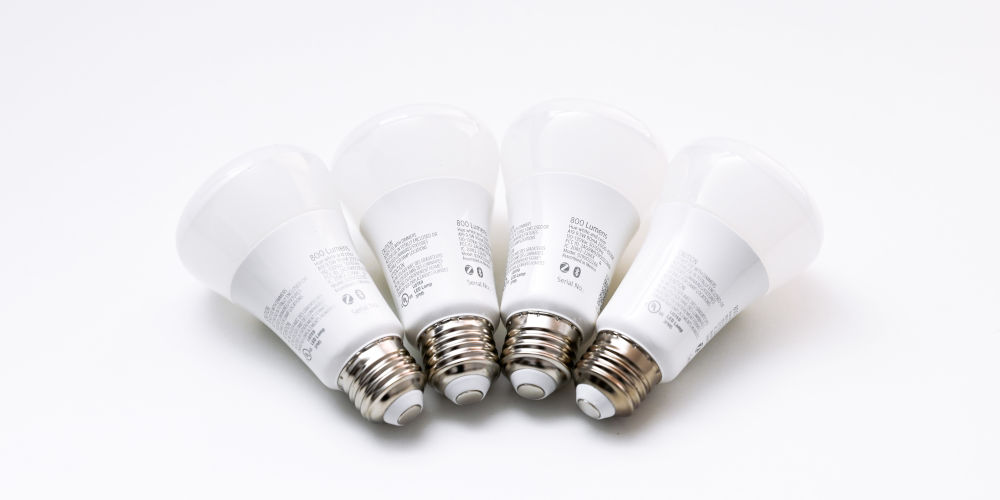 Should you consider system compatibility?
Today's best solution might be the headache of tomorrow. For example, swapping a few bulbs could be the ideal solution for you right now. However, if you decide to add some smart blinds, you might end up running two systems that aren't compatible, creating a headache.
And while the smart home industry isn't quite the Wild West that it once was, it's worth considering investing in a smart home system that can control multiple devices and functions, and allow some programming flexibility.
At the heart of most smart home systems is a hub or gateway, that's the brain of the system. Many systems allow you to operate the hub and devices using multiple options (online portable, physical switches, app and voice commands).
The most common options:
Z-Wave: Mesh network that uses low-energy radio waves for devices to communicate.
Lightwave: UK-only system that uses the 433.92 MHz frequency band.
ZigBee: Connects to smart devices by creating an IEEE 802.15.4 personal-area network.
Control4/Crestron/Lutron: High-end systems that use a custom protocol
Philips Hue: Uses ZigBee 802.15.4 network technology to connect to Philips smart bulbs.
When considering compatibility, think about what you want the system to control (bulbs, heating, power, etc.) and what controller options you'd like (app, online portal, Alexa, etc.). Don't just buy because a system looks cheap, as this almost guarantees an expensive outcome.
Our system of choice is Fibaro, which uses the Z-Wave protocol, is highly flexible and DIY friendly. But there are plenty of options available, including the affordable Lightwave system.
Replacing dumb wall switches with smart options
The easiest way to add smart technology to the lights in a room is to replace the light switch or switches. Depending on the system you use, you either be able to change the switch or need to add a smart module.
Lightwave, for example, offers several different smart dimmers that replace your existing light switch and have the technology already built-in.
Both Z-Wave and Zigbee sell multiple options. Like Lightwave, you can buy smart light switches that replace your existing ones. However, only single and dual switches are available. The Fibaro Walli Dimmer is ideal if you're using a Z-Wave system. For Zigbee, MoesGo offers several options.
Another option with these systems is adding a smart module in line with your current switch. With Z-Wave, you could use a Fibaro Dimmer 2 or Evvr In-Wall Relay Switch. Both options allow you to maintain your current look, easy to wire in and are affordable.
Several Zigbee dimmer modules are available, including options from SONOFF and MOES. Again, these allow you to add flexible control over your lighting without compromising your current interior design scheme.
Swapping bulbs for smart bulbs
If all you want is to automate your home's lighting and you don't care about adding more functions later, then dedicated smart home bulbs might be a better option.
You might want to use smart bulbs in one or two rooms, meaning you only need a few bulbs. By swapping bulbs, you can automate lights without doing any electrical wiring work. Simply, change out the light bulbs, and you're done.
The market is full of options, including some by well-known brands like TP-Link, Lepro, and meross.
There are also plenty of Zigbee smart bulbs available, but you do need a gateway such as the SONOFF ZBBridge or Samsung SmartThing hub for the system to work.
Is the Philips Hue Smart Bulb range any good?
Another option is the Philip Hue range, but they are pricey. They offer several starter kits, allowing you to affordable experience the system. One of the kits comes with the Philips Hue hub, smart switch and three bulbs.
The system uses the Zigbee protocol. Simply, plug the hub itself directly into the router and you can control all of the lights via a smartphone app. Using the app, you can set various colour schemes, dim the lights, or even automate the lights to suit the mood or movies!
As it's easily expandable, you can add Philips Hue bulbs to every room. From there, you can assign the lights to any room and control them all via the hub. You can also control the lights via Alexa or Google Home.
Automate home Lighting using smart plugs
By far, the simplest solution is to use lamps in each room plugged into smart plugs. You can use your phone to control those lamps from a single app. Here are just a few of the available options:
TP-Link Tapo Smart Plug
The TP-Link Tapo Smart Plug P100 (4-Pack) is a wireless smart socket that doesn't require a hub. It also works with Amazon Alexa and Google Home. Control devices connected to the smart plug wherever you use the free Tapo app on your phone.
Amazon Smart Plug
Working exclusively with Alexa, the Amazon Smart Plug adds voice control to any electrical socket. You can remotely control the device. It's simple to set up and use. No smart home hub required: set up routines and schedules through the Alexa app.
HUMAX Wi-Fi Smart Plug
The HUMAX Wi-Fi Smart Plug doesn't need a hub. It's compatible with Alexa, Google Home, and IFTTT. Plus it has built-in energy monitoring and timer, allowing you to control devices with ease.
Eve Energy
Arriving as a set of 2, the Eve Energy smart plugs have a built-in power meter and scheduling feature. You don't need a bridge or hub. They work with voice control, Apple HomeKit, Bluetooth, and Thread.
Automating lights in your home and garden
There are plenty of solutions to automate home lighting, and most offer several ways to operate them. Depending on your requirement, using a few smart bulbs might be enough.
Others will start with lighting and expand to a complete smart home system, such as Fibaro or Lightwave, which covers multiple functions. These systems are more involved and require a bigger budget yet offer complete control over every area of your home.
Our best advice when automating your home's lighting is to consider the final outcome. Don't buy the first solution you see. Instead, think about what a smart home means to you and what features you want. This way, you avoid any compatibility issues you might otherwise encounter.