Fibaro vs Samsung SmartThings home automation systems
Choosing a home automation system can be a tricky affair. If you've narrowed your options to Fibaro vs Samsung SmartThings, you might still have a tough time trying to decide on the right one.
While both systems use unique in-house designed technology and logic, they share a common trait. Both are built around the Z-Wave chip, allowing you to integrate thousands of 3rd part products into each system with ease.
As usually when comparing two different systems, we'll start by exploring each. Up first, Fibaro, which is designed in Poland and widely available. Next, it's the turn of Samsung SmartThings, which is designed in the USA and the basic technology is now found in many Samsung products.
We'll then help you to choose between Fibaro vs Samsung SmartThings by drawing unbiased side by side comparisons, allowing you to compare them fairly and make a fact-based decision.
If you're wondering whether you should choose between Fibaro vs Samsung SmartThings, we're here to help!
Fibaro
History
Headquartered in Poznan, Poland, Fibaro launched in 2010. Today, their products can be found in over 100 countries. Fibaro is widely considered to be one of the most advanced wireless smart home systems.
Devices are designed around the Z-Wave protocol, allowing them compatibility with thousands of 3rd party devices. All devices work are compatible with the Apple HomeKit protocol, offering even more options to automate your home.
Fibaro offers devices to control every aspect of your home and the system can be operated from anywhere with Wi-Fi. As voice control has become popular, Fibaro also works with Google Assistant and Amazon Alexa.
How does Fibaro works?
All devices are built using the Z-Wave chip, allowing for a much wider range than Bluetooth and yet is a lower power alternative to Wi-Fi. As with SmartThings, you need a hub at the heart of the system that sends and receives control signals to devices.
Use two-way communication, devices can repeat messages and also acknowledge they've received messages. As devices have a 30-metre range, the network can adapt itself to ensure signals are routed in the best possible way to avoid any 'dead-spots'.
Fibaro rigorously tested 3rd party products to ensure seamless integration and ease of use within their eco-system. Also, they continually invest in their app and website.
Is it DIY friendly?
Fibaro offers a good mix of retrofittable and plug-in and play products. As well designed and affordable products, you to add the technology to your home without creating an eyesore.
Once devices are installed, they need to be paired with the hub for them to work as part of the system.
Current product range
Fibaro offers a solid product range with multiple hubs available (Home Center 2 and 3). They also offer a few different sensors, relays, sockets and even a TRV valve called The Heat Controller that allows you to add smart technology to your radiators.
Not to mention a few controllers including Swipe, which uses hand motion to activate preset scenes, allowing you to control multiple devices with ease. Fibaro even offer a smart intercom, so you can see who's at the door and communicate with them regardless of where you are!
Also as a Z-Wave compatible system, if Fibaro doesn't offer a particular product, you can always use a device from a 3rd party brand. There are over 2000 Z-Wave compatible products currently on the market! So, you should be able to find a device to complete the task!
Any downsides?
As a wireless smart home system, you'll likely experience drop-out, however, these should be very rare.
With new products being released and old Z-Wave chips discontinued, there will always be the need to update software and firmware. Some have had issues with software releases that have resulted in having to reprogram the system or restore software to a previous version.
Even as a Z-Wave compatible system, not every 3rd party device will work with Fibaro, despite what the packaging says. Before buying any devices, you'll need to do some research to ensure they will interact without issue.
Samsung SmartThings
History
Starting as a response to a real-life problem, SmartThings has a unique user-led journey. After experiencing extensive damage to his Colorado mountain home due to a power outage, co-founder Alex Hawkinson reasoned that it could have been avoided by using the right technology.
After failing to find a suitable solution, Hawkinson decided to solve his problem and so co-founders started SmartThings.
Just a few short years later and Samsung acquired the start-up for $200 million. Many considered this acquisition as Samsung first move into the Internet of Things (IoT) space and a small indication of the brand's future direction.
Now known as Samsung SmartThings, the system provides customers with a fully integrated and automated home solution that goes above most.
How does Samsung SmartThings works?
At the heart of the Samsung SmartThings system is a hub, which connects to your Wi-Fi router, allowing you control from anywhere with an internet connection using their easy to use app or online portal.
The hub sends and receives commands to devices and can be linked with up to 231 units. Currently, the SmartThings range includes power sockets, light switches, heating control and sensors.
What makes the system really cool is many new Samsung products already have the technology built-in, allowing you to integrate them into your smart home. For example, you can buy a washing machine or robotic vacuum with the SmartThings technology already built-in.
But that's not all. Another feature that makes the Samsung SmartThings system incredible powerful is that it also works with any Z-Wave or ZigBee device. So you're able to use thousands of 3rd party products with the system.
Simply put, if you want to be able to remotely control an element within your home, there will be at least one solution.
Is it DIY friendly?
Designed to be user installed, Samsung SmartThings is very DIY friendly and highly affordable. Many products are plug-in and play devices, allowing you to be set up and running in minutes.
Current product range
You can easily automate your home as you can start with a hub and plug-in-and-play power sockets. Plus pairing devices with the hub takes about a minute.
Currently, Samsung doesn't offer bulbs or light switches. However, the Philips Hue range does work out of the box with the system. Plus, all Zigbee bulbs will work with SmartThings.
Partnering with Honeywell and Natamo, SmartThings offers two heating control options depending on your budget and level of functions required.
An area where Samsung SmartThings doesn't disappoint is security. The product range includes several sensors that can detect motion, water and opening door/windows. There are also smart security cameras and a smart doorbell, which has a camera and two-way audio.
The SmartThings technology is now included in many Samsung products. For example, if you've purchased one of their TV in the last few years (since 2016), it can likely be used in your SmartThings system or act as the hub. No other smart home brand offers thing level of integration.
Following this success, Samsung has started to roll out products with SmartThings built-in including a Blu-ray player, Soundbars, washing machine and robotic vacuum.
In terms of control, you can use either an app (both iOS and Android versions available) and a dedicated website. If you're already using a Galaxy phone, then you can use Bixby to control your smart home with voice commands. You can also use the Samsung SmartWatch.
Are there any downsides?
As with other smart home systems that use Wi-Fi, some users have experienced drop-outs or poor signals. Often, this is due to the position of the hub or the thickness of the walls. That said, you can add a secondary hub to boost the signal if you have a large property.
Pairing devices can be tricky as not all products are found by the hub on the first try. Usually, this is a temporary problem that sorts itself out after a few attempts. If you fail to properly or fully remove a device's pull tab, you can have issues pairing devices.
While they offer superb customer service, app updates can be quite buggy, leading many users to roll back to a previous edition until Samsung release fixes.
Unlike some home automation systems which use aesthetically pleasing retrofittable devices, the Samsung SmartThings uses plug-in and play units that are more obvious. That said, these are easy to install and don't require you to rewire anything.
Fibaro vs Samsung SmartThings
As we've looked at each system in some detail, you might wonder which is better? So, let's compare Fibaro vs Samsung SmartThings.
Fibaro
Offering a wide range of products, Fibaro allows for total control of your home. It's harder to configure than SmartThings as many products retrofit into existing circuits. So if you don't enjoy doing DIY, you'll need to hire an electrician or a competent handyperson.
Unlike other Z-Wave based systems, Fibaro routinely checks the compatibility off 3rd party devices to ensure they seamlessly work together. The app and online portal are sleek and highly configurable, allowing you to build pre-set sequences and scenes.
Products such as Swipe and the Button offer unique ways to trigger these preset scenes, further enabling you to build an automated home that's reactive to your life. Add in voice control, and you have a superb system that is an ideal starting point for building your dream smart home.
Samsung SmartThings
It's easy to see the appeal of SmartThings. Firstly, the Samsung name holds much influence over home technology products with many of us having or using at least one of their products in our home.
While not as complex as Fibaro, SmartThings is easier to install and program as many devices are plug-in and play. Great if DIY isn't your thing! That said, it does offer voice control using Samsung's Bixby app as well as a dedicated app and online portal.
The real magic of SmartThings isn't the product range, no matter how unique they appear. No, what makes SmartThings very interesting is that Samsung has started to roll out the technology across its product range.
Other big electronic brands may offer compatibility with Z-Wave, Google Home or Amazon's Alexa but none offer products with their propriety home automation technology already built-in.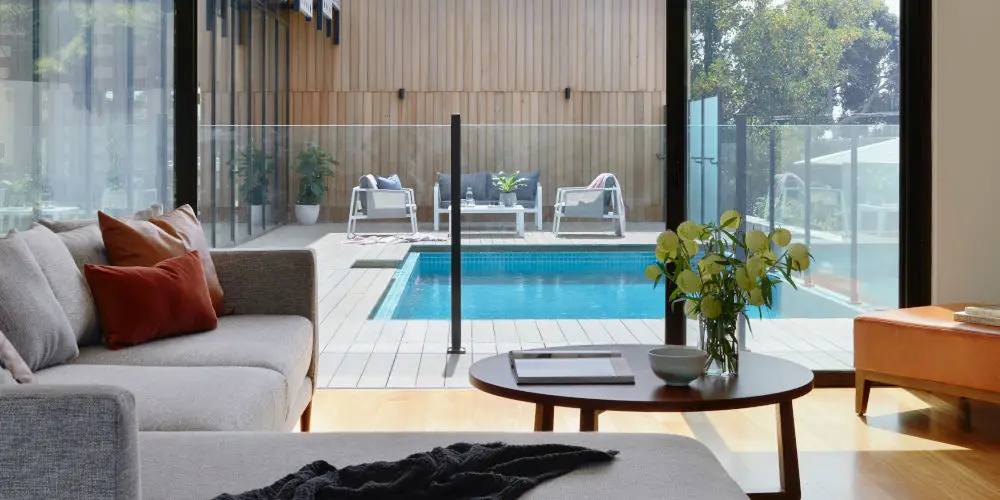 Picking a winner: Fibaro vs Samsung SmartThings!
When it comes to deciding between Fibaro vs Samsung SmartThings, it comes down to what functions you want in your home.
SmartThings is far simpler and offers a limited product range. However, we're excited by the idea of Samsung continuing to release products with the SmartThings technology built-in.
Fibaro is harder to install but is highly configurable and flexible. Their product range is more expansive and includes a few unique products. Due to its complexity, Fibaro can achieve a higher level of automation out of the box when compared to Samsung SmartThings.
If you're looking to build a rock-solid smart home that will last and you can't decide between Fibaro vs Samsung SmartThings, we recommend Fibaro.
However, if you're either a Samsung devotee or just starting, then SmartThings is an excellent place to begin.