Fibaro vs Savant: Building your ideal smart home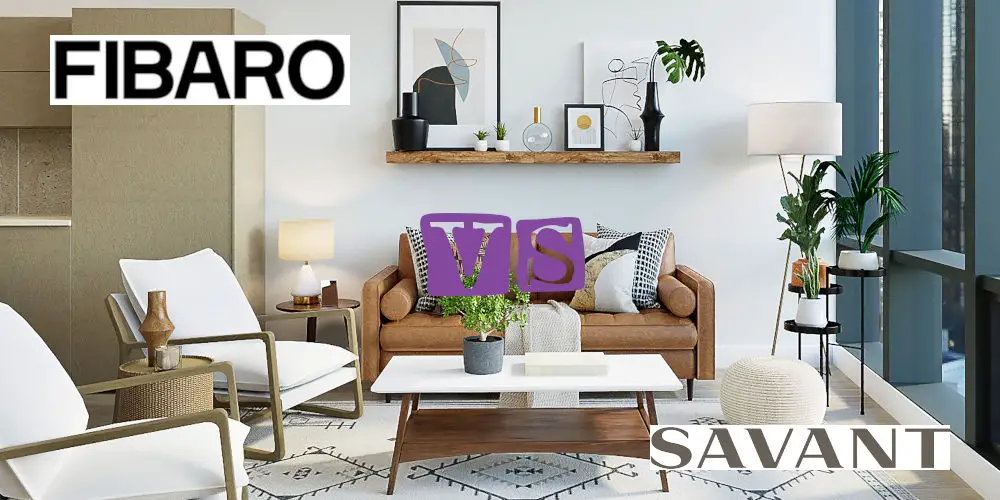 The easiest step in automating your home is to decide to turn your property smart. From there, it can be difficult but fun. You have plenty of systems you could use, each offering a unique set of functions and features. Two of the leading option are Fibaro vs Savant.
Each system uses a different method to automate key devices in your home. However, the outcome is very similar. You'll find positives and negatives with both. Plus, there are situations where you might prefer one over the other.
Fibaro is a DIY-friendly system, meaning you're in control. You get to design, install, and configure your system. Working with Savant is trickier as you have to employ a dealer as you can't buy Savant from a retailer like you can with Fibaro.
While this means Fibaro is far cheaper, the process can be complex as you have to fix any issues alone. With Savant, you leave everything up to the dealer and write them a large cheque at the end!
Hopefully, you can see from this brief comparison the differences between Fibaro vs Savant. Let's look at each system in detail and compare them in a way that allows you to make an informed buying decision.
Fibaro
History
Fibaro launched in 2010 and is headquartered in Poznan, Poland. Today, you can find their products in over 100 countries. They are widely considered to be one of the most advanced wireless smart home systems. That said, the cost of Fibaro is very affordable.
Devices are designed around the Z-Wave protocol, allowing them compatibility with thousands of 3rd party devices. Many devices are compatible with the Apple HomeKit protocol, offering even more options to automate your home.
Fibaro offers devices to control every aspect of your home and the system can be operated from anywhere with Wi-Fi. As voice control has become popular, Fibaro also works with Google Assistant and Amazon Alexa.
How does Fibaro works?
All devices are built using the Z-Wave chip, allowing for a much wider range than Bluetooth and yet is a lower power alternative to Wi-Fi. A hub is central to the system and it sends and receives control signals to devices.
Use two-way communication, devices can repeat messages and also acknowledge they've received messages. As devices have a 30-metre range, the network can adapt itself to ensure signals are routed in the best possible way to avoid any 'dead-spots'.
Fibaro rigorously tested 3rd party products to ensure seamless integration and ease of use within their eco-system. Also, they continually invest in their app and website.
Is it DIY friendly?
Fibaro offers a good mix of retrofittable and plug-in and play products, allowing you to add the technology to your home without creating an eyesore. Once devices are installed, they need to be paired with the hub for them to work as part of the system.
Current product range
Fibaro offers a solid product range with multiple hubs available (Home Center 2 and 3). They also offer a few different sensors, relays, sockets and even a TRV valve called The Heat Controller that allows you to add smart technology to your radiators.
Not to mention a few controllers including Swipe (read our review), which uses hand gestures to activate pre-set scenes, allowing you to control multiple devices with ease. Fibaro even offer a smart intercom, so you can see who's at the door and communicate with them regardless of where you are!
Also as a Z-Wave compatible system, if Fibaro doesn't offer a particular product, you can always use a device from a 3rd party brand. There are over 2000 Z-Wave compatible products currently on the market! So, you should be able to find a device to complete the task!
Any downsides?
As a wireless smart home system, you'll likely experience drop-out, however, these should be very rare.
With new products being released and old Z-Wave chips discontinued, there will always be the need to update software and firmware. Some have had issues with software releases that have resulted in having to reprogram the system or restore software to a previous version.
Even as a Z-Wave compatible system, not every 3rd party device will work with Fibaro, despite what the packaging says. Before buying any devices, you'll need to do some research to ensure they will interact without issue.
Savant home automation
History
As a relative newcomer to the market, Savant was founded in 2005. Their mission remains unchanged. Savant still aims to design a technology foundation that could make all homes smart, all without the need for expensive, propriety, custom solutions that quickly become obsolete.
Available through a global dealership network, over 2 million homes are powered by Savant technology with integration and connectivity across nearly 10,000 unique protocols, devices and leading music streaming services.
Savant offers solutions that are inventive, easy to use, and designed for longevity. Their products are designed to serve all of the home while providing a superb user experience.
How does Savant works?
While the Savant home automation system offers more complex programming than virtual assistants and other smart home systems, its design and functionality are simple and sleek.
Extremely versatile, Savant can control a multitude of services, including heating, security, intelligent lighting, AV, and more. You can easily control your system using a tablet, remote control, smartphone or voice control (both Alexa and Google Assistant).
The system efficiently blends wired or wireless products, allowing you to place devices in areas where cable access is restricted. Yet, it's sophisticated enough to still function optimally.
While offering a wide range of control over devices in the home, it's intelligently versatile and a pleasure to use. Savant has combined performance and aesthetics to create a cutting edge home automation system.
Is it DIY friendly?
Savant products are only available from an approved dealer. So, while you can sit on eBay and wait for devices to appear, you're unlike to find everything you need in a short time scale. Thankfully, their devices are quite affordable and widely available.
That said, as you have to work with a dealer who will design, install, and configure your home automation system, you're limited and can't attempt a DIY install.
If you're happy to work with a dealer who can turn your ideas into a fully working system and deal with any issues that happen when installing a smart home system, Savant might be ideal for you.
Current product range
The Savant Smart Home experience allows you to seamlessly personalise and control all of your smart home technology. At the heart of every system is a hub, which acts as the brain.
Monitor your home and ensure its security remotely with two-way communication. The system's temperature control options balance comfort and flexibility while helping you keep bills in check.
With GE Lighting and USAI fixtures, part of the family, Savant now offers a smart and sophisticated lighting solution for any budget.
Simple to install and easy to control, their shade solutions work in harmony with the system. Whether you're at home or away, you can control your blinds.
Savant's line-up of speakers, multi-room solutions and single app control bring the best in music enjoyment throughout your home. With excellent video distribution solutions, you can enjoy video tiling and on-demand entertainment throughout the home.
Any downsides?
Being forced to hire a dealer to design, install, and configure your system can easily double the cost of Savant. And while some prefer to hand their project off to someone more qualified, others will want to get stuck in.
As the system blends wireless and wired elements, you might be able to save cash by not needing to rewire your home. That said, if you opt for a wired system, you can expect the cost to double as a larger chunk of your budget will be spent on labour.
If you want to update or modify your system, you might need to employ a dealer unless you spend the time doing the research. Some dealers will throw in free remote software updates for a year or two, but the ongoing maintenance cost might be higher than you first expected.
While Savant is compatible with Sonos, it isn't with many leading brands and smart home devices. So, you might find your current equipment also requires updating adding yet more costs.
Fibaro vs Savant
Having looked at both of the systems in detail, you might wonder how Fibaro vs Savant compares. Let's take a look.
Fibaro
As Fibaro uses the Z-Wave protocol, you can easily build a system with any of the thousands of available Z-Wave devices. It makes automating your home very simple. Savant only offers integration with a limited number of 3rd party brands, meaning you could have to upgrade devices at extra cost to get certain features to work.
Fibaro is easy to programme yet is highly flexible if you want to create some advanced automations or scenes. It can be as simple or complex as you wish. Plus, as you can learn how to programme the system, you don't need to hire a dealer or engineer every time you want to tweak it.
Z-Wave devices, including those from Fibaro, are affordable and easy to add to the system. So you can build your dream smart home over time as your budget allows. You don't need to pay for everything upfront or have your property rewired.
Savant
The cost of installing a Savant system might be more than Fibaro. However, you don't have to deal with any of the headaches as your dealer will design, install and configure your system.
Savant feels much like Apple's iOS and reacts as so too. The app is sleek and simplistic to use yet covers all the designs you want to control with ease.
While you might have to rewire part of your home, with Savant, you can use in-wall tablets and remotes to control your system and so don't need to remember where you placed your phone. Plus, you can add keypads to walls that can control multiple functions.
Fibaro does offer a few different control options (including KeyFob and Button), but not as many as Savant. Yes, you can add the Fibaro app to a tablet and mount it on a wall, but it might not feel the same as using the Savant branded ones!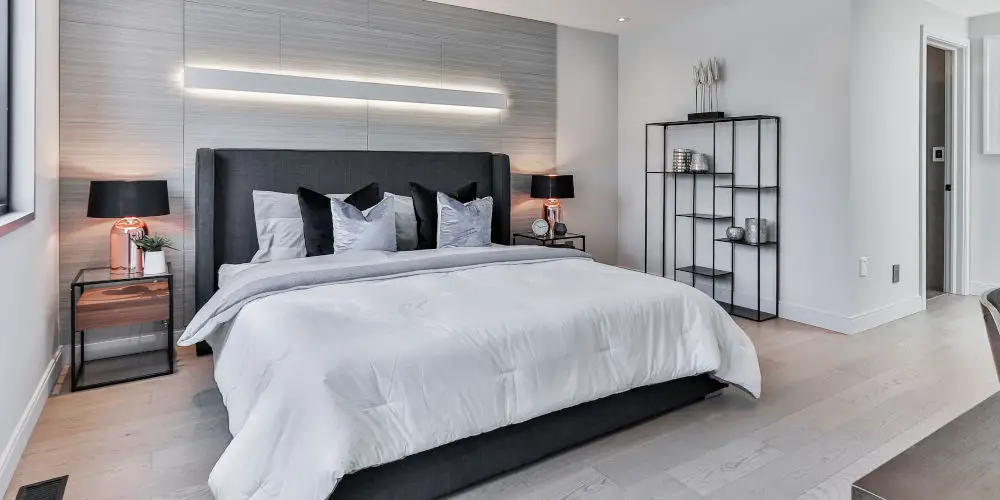 Picking a winner: Fibaro vs Savant home automation system!
The outcome provided by either system might be similar, but they each offer something unique, and that's why it's worth comparing Fibaro vs Savant. Both are easy to use once installed and configured, with sleek interfaces.
Fibaro is affordable, scalable, and flexible. You can easily start with a few dimmers and add more as you have the cash or become more confident with the system.
Unless you use a dealer, you will have to design, install, and configure your Fibaro system. You'll need to solve any problems or issue you encounter during the process. Having to problem solve can take significant time that could be better spent with family or friends!
Savant is easier as you let the dealer handle the process from start to finish. Unlike Fibaro, as the system mixes wired and wireless elements, Savant might involve running cables within your property. That said, up to half of your budget will be spent on labour costs.
An area where Savant excels is AV, with multiple options available for distribution and its own range of speakers. Fibaro is severely lacking in decent Audio and Video options, despite having a few options.
For us, deciding between Fibaro vs Savant is tricky as both offer different solutions. Fibaro is superb for overall home automation, whereas Savant offers a smart home system ideal for AV lovers and those who want or have a cinema room.