8 Home automation design basics you should know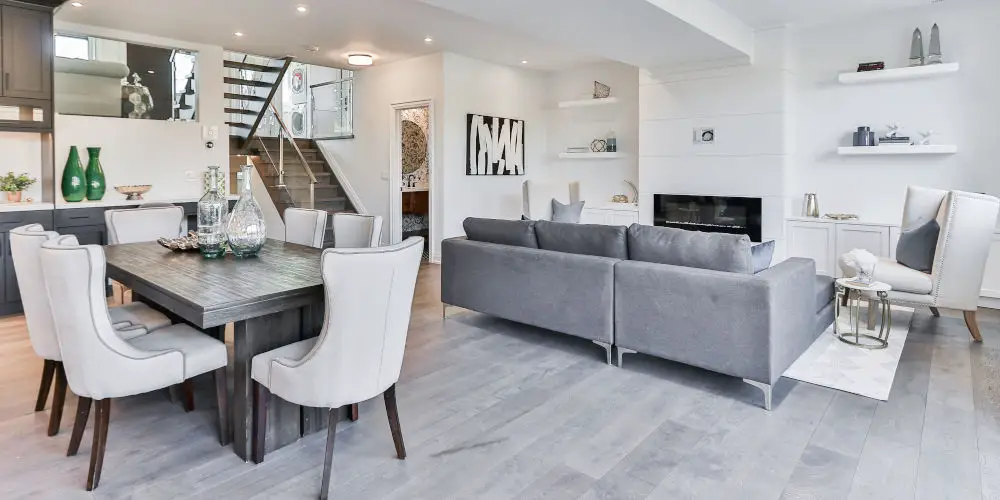 Designing your dream smart home involves a lot of research, thinking, and testing. And if you're new to the topic, you might want to know if there are any home automation design basics you should follow.
Here are 8 smart home concepts you should be comfortable with before starting to automate your property.
The central idea behind building a smarter home is to improve life and make it easier. It doesn't matter if you're adding a new security system with cameras and electric gates, or using technology to control your lights, heating, blinds, and AV.
By considering what features you want and how you'll use them, you'll end up with a system that empowers you to live as you wish. But before you can do that, here are the basics of home automation design you should understand.
#1 Understand why you want to automate your home
It's easy to get excited about the idea of automating your property and forget the big picture. There are four main reasons why people want to add smart home technologies:
Secure your home (e.g. security systems)
Create a personalised environment (e.g. heating and light systems)
Enhance home entertainment (e.g. audio/video/entertainment systems)
Automate menial but important daily tasks (e.g. lawn mower/ vacuuming/garden watering/shopping ordering).
You'll either fit into one, two or several of these buckets. For some, the priority is a more secure home. Others care more about their entertainment system. If you hate doing menial tasks or have a disability, being able to automate some of them will improve your quality of life.
Whatever your reason for turning your home into an automated one, it's worth tightly holding onto the reason as you go through the process from discovery to implementation. Adding automation to your home can be a rollercoaster, so remembering your why is vital!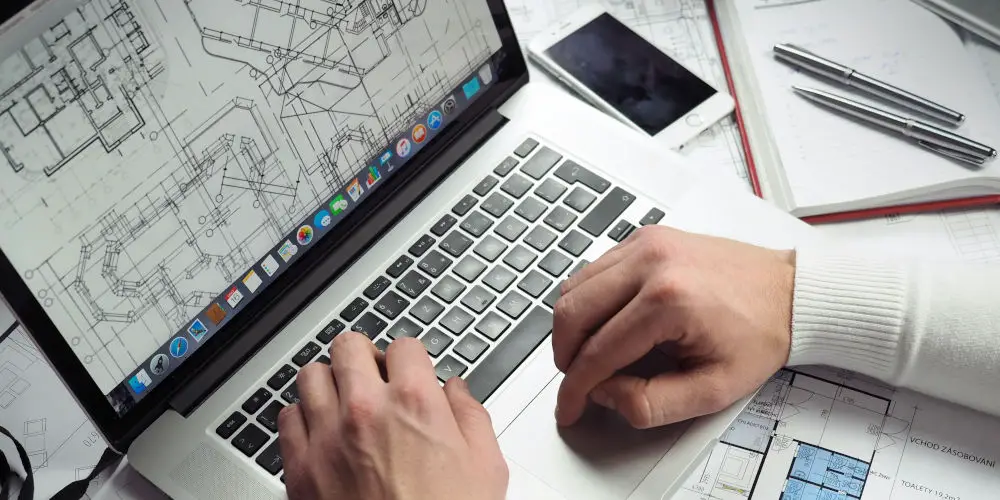 #2 Starting small
You wouldn't believe the number of horror stories we hear weekly about homeowners who went all in on a smart home system only to find multiple bugs on day 1 that take an age to sort out.
Unless you have the budget to hire a dealer who will design, install, and configure your home automation system, it's best to start small. Sounds simple, but what do we mean?
You could start by buying a Z-Wave or Zigbee hub, such as the Samsung SmartThings hub, Samotech Zigbee Gateway, or Fibaro Home Center 3 Lite, both cost around £100 mark new or less second hand on eBay. Next, buy a dimmer module and wire it in. Now, you can control one light using your smart home system.
While not groundbreaking, starting tiny is a great way to test if you want a smart home, and what features are essential. Plus, with a single device, you can easily find and fix faults.
After a week or two, you can add another device to your system, and keep expanding from there. Scaling your system in this way might seem painfully slow, but it's far faster than trying to solve a long list of issues. Plus, you can use what you learn as you go to build a better system.
#3 Improving home security
One of the main reasons people decide to automate their homes is to improve security. It could be that they have been burgled, or someone on the street has, or they feel the current security system is lacking and in desperate need of an upgrade.
As you want to protect your biggest asset, your new system should help deter intruders, and alert you if your home is at risk of fire or water damage.
Here are a few options to consider when trying to create the perfect smart home security system:
Burglar alarm systems: to prevent a break-in, or minimise loss once a burglar has access to your property.
CCTV: camera systems that visually monitor your property, either recording to a hard disk or to the cloud. Plus, you can view a live feed from an app.
Smart locks: control access to your property using either an intercom or smart door locks.
Fire/smoke detection systems: prevent fire damage with smoke detectors or heat sensors.
Leak detection: flood sensors or systems that automatically turn your mains supply off.
Power cut detection: Know if the power in your house is on or not.
Alarm/security monitoring: remotely control and view your security system or use a company that can monitor your property 24/7.
Lighting (external): deter intruders by automatically turning on a light when movement is detected.
Equipment tracking: attach small devices to items to track their movement and never lose them again.
#4 Controlling your home's environment
With energy costs continuing to soar, many are turning to technology to solve the problem. Most heating systems are basic and cumbersome to operate. The same is often true for lighting. Technology can help us regain control over every element of the system, allowing for granular control. We can operate individual devices or group them into zones.
The two main environmental factors to add to your home automation design are:
Heating: set different heating temperatures in different rooms by creating 'zones'. We can also optimise heat usage by turning the system on when we leave the office, and not hours before.
Lights: smart switches and bulbs that allow you to pre-programme lighting moods, remotely control lighting via an app and set rules (e.g. turning lights if you go on holiday).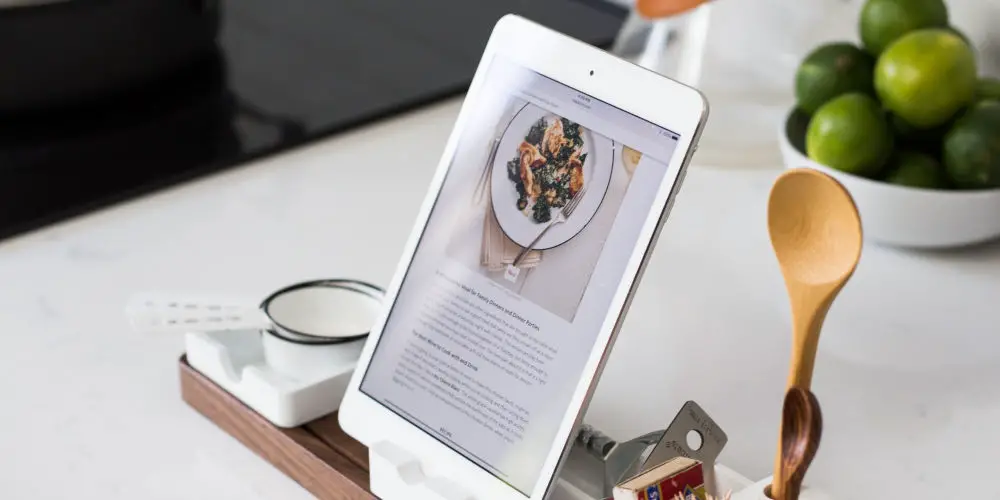 #5 Automating daily/repetitive tasks
You can save hours every week by automating daily or repetitive tasks. With the extra time, you can sleep, work, or see friends. There are plenty of everyday tasks that you can easily automate including:
Lawn mowing: Few enjoy mowing their lawn. Instead, use a robotic lawn mower to keep your grass cut and under control. 
Watering/irrigation systems: create smart rules that ensure your garden is automatically watered. 
Vacuuming: Use a robovac to keep your floors clean and free from debris.
Shopping: Alexa, for example, can help you buy household items and more with just a simple voice command. No need to write shopping lists as Alexa and Google Assistant can do it for you!
Garage door opening: Use an app to remotely control your garage door. Never have to open it in the rain again. Also, you can open it for your gardener, so they don't need a key that could be lost.
#6 Envy-inducing Home Entertainment systems
Thanks to the advancement in entertainment technology, your dream of having a home cinema is possible. So is your dream of being able to move TV shows as you change rooms. Both are possible.
Sadly, you'll need to invest in a high-end automation system such as Control4, Savant or Crestron to be able to distribute video around your home. 
However, building a home cinema is relatively affordable and many systems can painlessly integrate into Z-Wave smart home. Many high-end automation systems offer superb home cinema options; if you have the budget!
You can even install a Hi-Fi system that can allow you to play different songs across your home depending on the room, yet with a couple of tabs can play the same song over multiple zones. Sonos is a popular brand of wireless multi-zone speakers.
On a more simplistic level, you can use a Google Chromecast or Fire TV Stick to make any TV smart and access an unlimited range of content for free.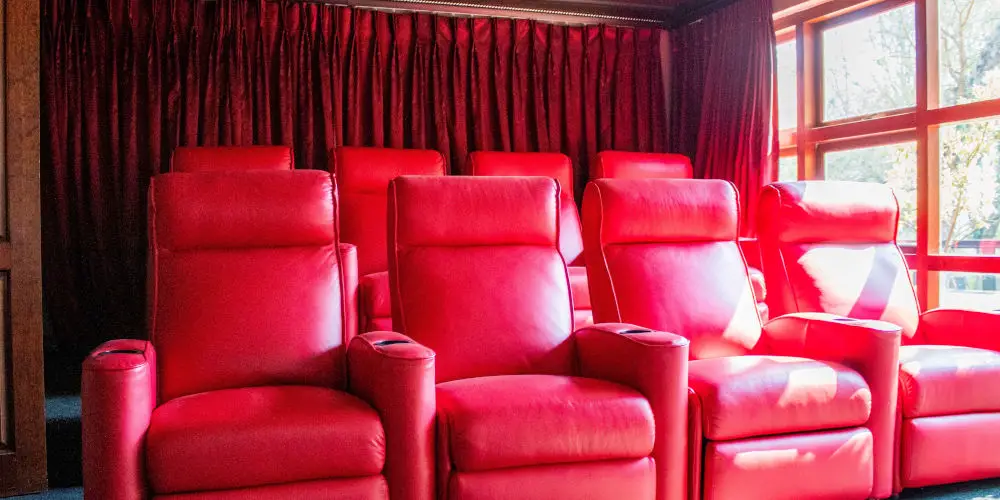 #7 Planning the best Smart Home for your requirements
When considering home automation design basics, the key to building your ideal system is to really think about what you want from your smart home technologies. 
It's easy to say I want a cool home cinema, automatic gates, and smart lighting. However, making it happen is harder and might not be what you really want. So, consider what you want, what you don't want, and the best system for you to make it happen.
You can gather a deeper understanding of what you want is to break down your everyday typical activities as a family. Start with waking up, how do you imagine home automation can improve it? Do you hate having to get up to open curtains and turn on a light?
Next, consider what happens when everyone leaves for work or school. Does someone always forget to turn off appliances or lights? Do you wish you could turn on lights or the heating as you leave the office or just before the kids get in from school?
What annoys you about living in your home during the evening? Do you wish you had more control over the heating or entertainment system? You could wish you could sit in bed and dim the lights and close the curtains.  
Finally, do you worry on holiday about what's happening to your home? You might want to be able to automate lights and blinds so it looks like someone is still there. Another option is using security cameras as they allow you to view a live stream of what's happening.
By considering your everyday life and how technology can help, you'll realise there are smarter solutions that are easy to integrate into your home. You also have a better plan in place of how you'll use your smart home system when it's installed.
#8 Key home automation design basics to consider
After considering the frustrations of life that home automation can remove, there's still more to think about. Here are a few points to contemplate during your home automation design phase:
Technology compatibility
The market is full of competing systems many of which only work with their products as they use a unique protocol. So you need to ensure your chosen systems can painlessly integrate together without you needing a computer science degree.
If in doubt stick to Z-Wave or Zigbee as these two protocols are widely used and offer devices that solve the majority of situations you'd want to use technology to automate.
Will a single app do?
One of the issues with using multiple protocols and systems is they all have their own apps. And while having to operate a system using two apps is bearable. You don't want to end up controlling your home with 4 apps.
So where possible, think about how you can integrate devices into a single system that uses a single app. Of course, you can use IFTTT (IF This Then That) to glue different systems together, but that should be a last resort.
Hacking risk
The internet is littered with stories of people hacking smart home devices. Typically this was due to weak passwords used by manufacturers that consumers failed to change as they didn't know they needed to.
Thankfully, manufacturers take the risks of hacking and the need to educate the end user more seriously. So while hacking does happen, it's often due to weak passwords and/or the user not updating firmware often enough. Luckily, these are easy issues to fix.
Are devices future-proof?
Ensuring your home automation system is future-proof means investing in companies with a strong track record and aren't just getting started. Much like mobile phones use Apple's iOS and Google's Android operating systems, it's worth sticking with either Zigbee or Z-Wave.
We do see the market moving towards a standardised operating system, allowing you to integrate devices from multiple manufacturers without headaches or too many issues.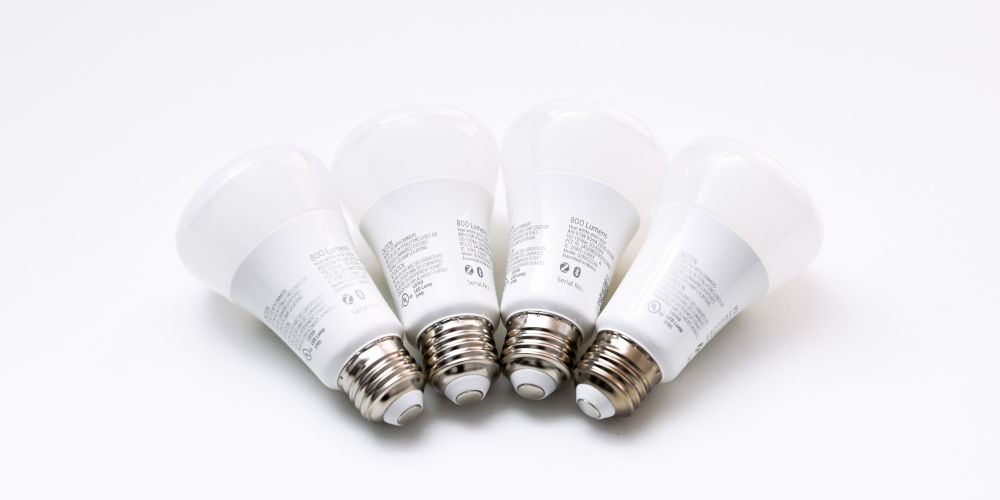 Bonus: Popular smart home brands
If you're new to the world of smart homes and have enjoyed our home automation design tips so far, you might want to what brands to trust or to look for:
Fibaro: sophisticated Z-Wave system that's widely available, easy to install, and highly configurable.
Samsung SmartThings: Blending Z-Wave and Zigbee protocols, it's easy to use Samsung SmartThings and main Samsung appliances have a hub built-in.
Nest: Google-owned smart home products, including the world-famous thermostat.
Homekit: Apple's answer to the world of smart homes.
Control4: A popular but expensive wired home automation system.
Alexa: Amazon's voice-controlled system.
Google Assistant: Google's voice-controlled system.
IFTTT: an open Smart Home recipe technology that allows you to link together various Smart Home devices.
Home automation design ideas
Hopefully, you have a better idea of home automation design basics and how to start planning the system you dream of. It's worth remembering your smart home system should be unique and tailored to how you want to live life.
So consider how you'd like to live and use those ideals to drive your home automation design. And feel free to ignore your friends and family! You'll end up with a much better system this way.