Samsung SmartThings vs Google Home: Your best option?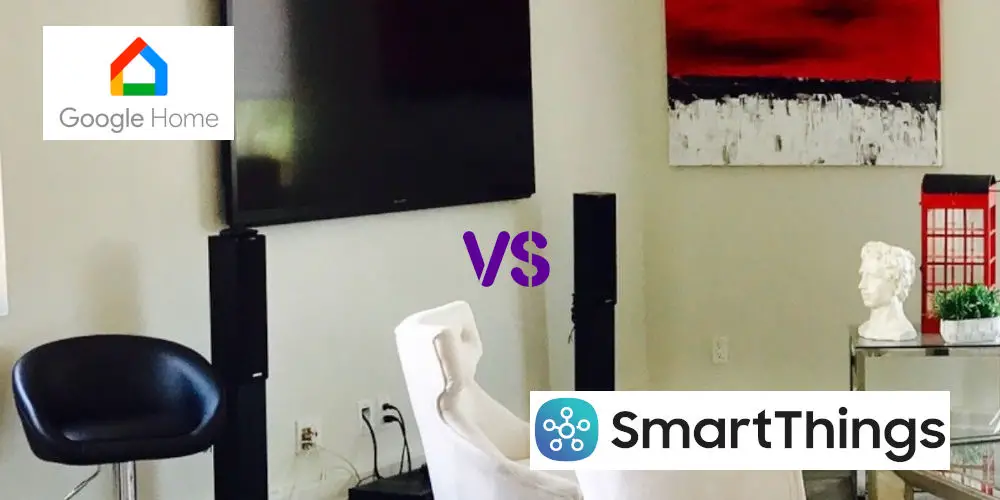 Deciding between Samsung SmartThings vs Google Home might appear to be tricky, particularly at first.
Google offer the Nest range of products that make automating basic functions very easy, affordable and quick. You can control the system using your voice or use the app to build sequences. As the system uses Wi-Fi, it doesn't need a hub or bridge, meaning you can plug in and go!
SmartThings is a powerful system that's available in a range of devices, including many Samsung appliances. The system uses both Z-Wave and Zigbee protocols enabling you to integrate devices from hundreds of different manufacturers.
Let's compare Samsung SmartThings vs Google Home. We'll start with a brief overview of each system. Next, we'll compare them directly and finally, we'll pick a winner.
Samsung SmartThings
History
After experiencing extensive damage to his Colorado mountain home due to a power outage, co-founder Alex Hawkinson reasoned that it could have been avoided by using the right technology. As he couldn't find a suitable solution, Hawkinson decided to solve his problem by starting SmartThings.
A few short years later, Samsung acquired the start-up for $200 million. Many considered this acquisition as Samsung's first move into the Internet of Things (IoT) space and a small indication of the brand's future direction.
Now known as Samsung SmartThings, the system provides customers with a fully integrated and automated home solution. As Samsung owns the technology, they have started to roll the SmartThings technology into various products.
How does Samsung SmartThings works?
At the heart of the Samsung SmartThings system is a hub, which connects to your Wi-Fi router. It allows you to control your system from anywhere with an internet connection using the SmartThings app or website.
The hub sends and receives commands to devices and can be linked with up to 231 units. You can easily build a system that controls your lights, curtains, power, heating and TV.
What makes the system unique is Samsung now offers a range of products with the technology built-in, making integrating devices into a smart home system easy. For example, you can buy a washing machine or robotic vacuum with the SmartThings technology already built-in.
But that's not all. Another feature that makes the Samsung SmartThings system incredible powerful is that it also works with any Z-Wave or Zigbee device. So you're able to use thousands of 3rd party products with the system.
If you want to be able to remotely control anything within your home, there will be at least one solution available.
Is it DIY friendly?
Samsung SmartThings is very DIY friendly and easy to install. It's also highly affordable. The majority of devices are plug-in and play, allowing you to be set up and running in minutes.
Current product range
Easily automate your home by using a hub and a few plug-in-and-play power sockets. Once installed, it takes about a minute to pair devices with the hub.
Currently, Samsung doesn't offer bulbs or light switches. That said, you have a range of options, including Zigbee light bulbs and Philips Hue range. Both work painlessly with SmartThings.
Partnering with Honeywell and Natamo, SmartThings offers two heating control options depending on your budget and level of functions required.
An area where Samsung SmartThings excels is security. The product range includes several sensors that can detect motion, water and opening door/windows. There are also smart security cameras and a smart doorbell, which has a built-in camera and two-way audio.
Many Samsung products now include the SmartThings technology. For example, you should be able to integrate any Samsung TV released since 2016 into your SmartThings system or even use your TV as the hub. No other smart home brand offers thing level of integration.
Following this success, Samsung has started to roll out products with SmartThings built-in, including a Blu-ray player, soundbars, washing machine and robotic vacuum.
You can control your system using either an app (both iOS and Android versions available) or a dedicated website. If you're already using a Galaxy phone, you can use Bixby to control your smart home with voice commands. You can also use the Samsung SmartWatch.
Are there any downsides?
As with other smart home systems, some users have experienced drop-outs or poor signals. Often, this is due to the position of the hub or the wall thickness. However, you can boost the signal by adding a secondary hub.
Pairing devices can be tricky as the hub can sometimes struggle to find new devices. Usually, this is a temporary problem that sorts itself out after a few attempts. If you fail to properly or fully remove a device's pull tab, you can have issues pairing devices.
While they offer superb customer service, app updates can be quite buggy, leading many users to roll back to a previous edition until Samsung release fixes.
Samsung only offers customer support for their products, not for 3rd party devices. So, if you end up using a mix of SmartThings, Z-Wave and Zigbee devices, it might require you to spend some time configuring devices to successfully communicate with each other.
Unlike some home automation systems, which use aesthetically pleasing retrofittable devices, the Samsung SmartThings uses plug-in and play devices that stick out. That said, these are easy to install and don't require you to rewire anything.
Google Home
History
Google Home originally started as a virtual assistant, imaginatively named the Google Assistant! Since launching in 2016, it has grown to become the most advanced (Artificial intelligence), AI-driven assistant, beating Siri and Alexa.
The Google Assistant is surprisingly powerful. It combines cloud computing and AI to perform a range of tasks. These include setting reminders, creating shopping lists, playing games and controlling smart home devices.
How Google Home works
Rather than using a proprietary protocol, the Google Home ecosystem runs on Wi-Fi. So, you'll need a strong, stable Wi-Fi signal to use the Google Assistant to control your smart devices or build sequences using Google Home routines.
By using Wi-Fi, it's easy to integrate devices into the system. Plus, more devices work with it as there is a lower barrier to getting them to communicate, which is great news as other systems promise easy integration, but in reality, can be tricky.
Another benefit of using voice control to operate smart home devices is you don't need to swipe to find an app or remember where a particular device's settings are in the app. Instead, you can speak your request, and the device will respond.
Is it DIY friendly?
As devices are widely available from electronics retailers, it's highly DIY friendly and affordable. Most devices are plug-in and play, meaning it takes minutes to get set up and running.
Current products
The best starting point is to look at the Google Nest range, which includes a security camera, a thermostat, a doorbell and a smoke alarm. The range also includes smart speakers, Chromecasts streaming sticks, and a smart display.
But that's only part of it. You can use pretty much any device with the "works with Google Assistant" label, meaning you can use thousands of devices. There are smart bulbs, blinds, plug-in-and-play power sockets, and more.
And that's without mentioning brands such as Sony, LG, and Philips Hues, which offer products that work with the Google Home app to allow seamless control.
Downsides
The biggest problem is Wi-Fi is limited by bandwidth. Using a few smart home devices on a Wi-Fi network is fine. However, the more devices you add, the slower the network becomes, leading to lag in communication between devices. Hence why other systems use a proprietary protocol.
Some manufacturers will label products as working with Google Assistant. However, in reality, you can only control a few functions, meaning you're not really any better off than before.
While you can build routines that help you to automate your life and simplify operating multiple devices at once, the app doesn't provide the flexibility of other home automation systems.
It's also worth being aware that Google only offers customer support for their products and for 3rd party devices. So it might take some time for you to get devices working together or to learn they are incompatible.
So, while it's ideal if you want to add some basic automation to your home, it's by no means highly sophisticated, meaning you could end up frustrated.
Samsung SmartThings vs Google Home
So, that's a detailed look at both systems. But you still might want to know how Samsung SmartThings vs Google Home differ. Let's take a look.
Samsung SmartThings
As SmartThings uses both Z-Wave and Zigbee protocols, you can easily build a home automation system that covers every aspect of your property, including security, A/V, and heating. Plus, as Samsung own the brand, they have incorporated the technology into various products.
SmartThings offers more programming flexibility than the Google Home system. You can control the system using Samsung's Bixby app (voice assistant), a dedicated app and an online portal.
Installing devices is easy as many are plug-in and play. Good news if DIY isn't your thing! Plus, Samsung offers excellent customer support for their own devices.
An aspect that's easy to overlook or not fully appreciate is how Samsung is using the SmartThings technology in their devices. The more products that include this tech, the easier it becomes to build a smart home that reacts exactly as you want.
Google Home
Google Home is ideal for automating a few functions within your home but isn't designed to build a fully connected home like you can with SmartThings or Fibaro.
For example, it's perfect for adding a few smart bulbs downstairs and automating blinds in your front room. You can also use Google Home to control your TV if you connect a Chromecast to your television or it has one built-in.
Also, you can add a Nest thermostat as it'll reduce your energy bills while providing flexible control over your boiler system. They are a fantastic upgrade as you can control it via Wi-Fi, build presets to turn it on/off at set times, and learns how you use your heating to anticipate your future use, meaning the system can operate itself.
It can be tricky to control the system from afar as you don't have the programming flexibility that SmartThings offers. Also, if your Wi-Fi drops out or is unstable, your system will stop working, including any routines you've already set up.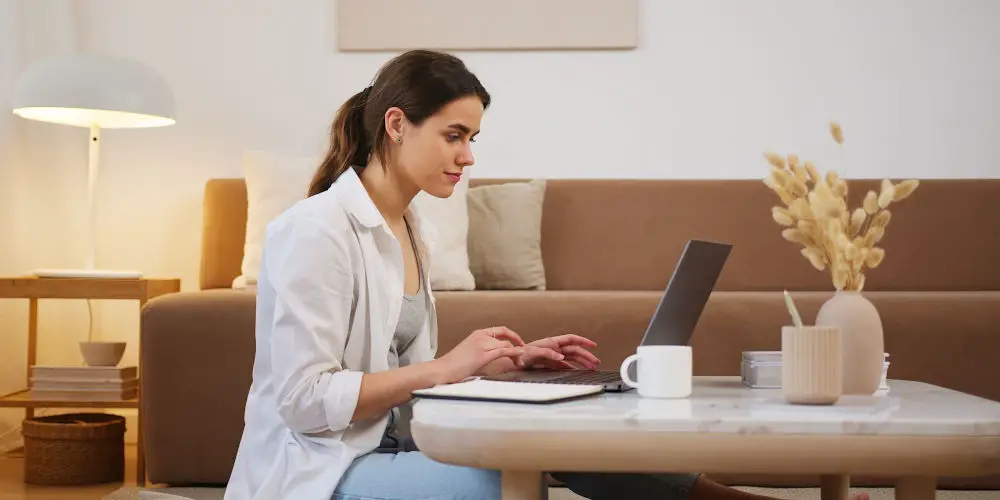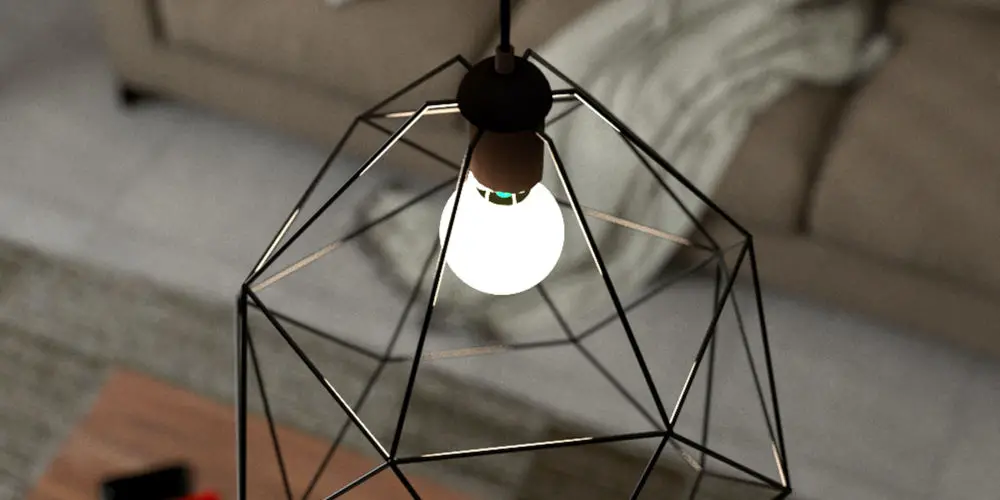 Choosing a winner: Samsung SmartThings vs Google Home?
When comparing Samsung SmartThings vs Google Home there is a clear winner: SmartThings. The system is more flexible, offers a wider range of devices and products, and doesn't solely rely on Wi-Fi for its protocol.
Of course, even with a quick internet search, you can find tons of products that work with Google Home and their Assistant. But most of these devices will only allow limited control by the Google ecosystem.
As most of our devices use Wi-Fi to operate, adding a load of new devices to a network will impact speed. So while you can use Google Home to run ten or fewer devices without seeing your Wi-Fi speed slow, you will notice a lag with ten or more smart devices.
Compare this to SmartThings, which uses Zigbee and Z-Wave protocols, and you won't see the system slow, no matter if you're running a few devices or over 100. Plus, SmartThings works without Wi-Fi as preprogrammed events will still work.
SmartThings also allows you to control your system using Google Assistant, which is ideal for controlling your living room light or activating a preset sequence. Yes, Google Home routines will allow you to achieve similar outcomes, but it's not as flexible.
Overall when deciding between Samsung SmartThings vs Google Home, our money is on SmartThings, which is bound to get better with time.