How to add value to your property with home automation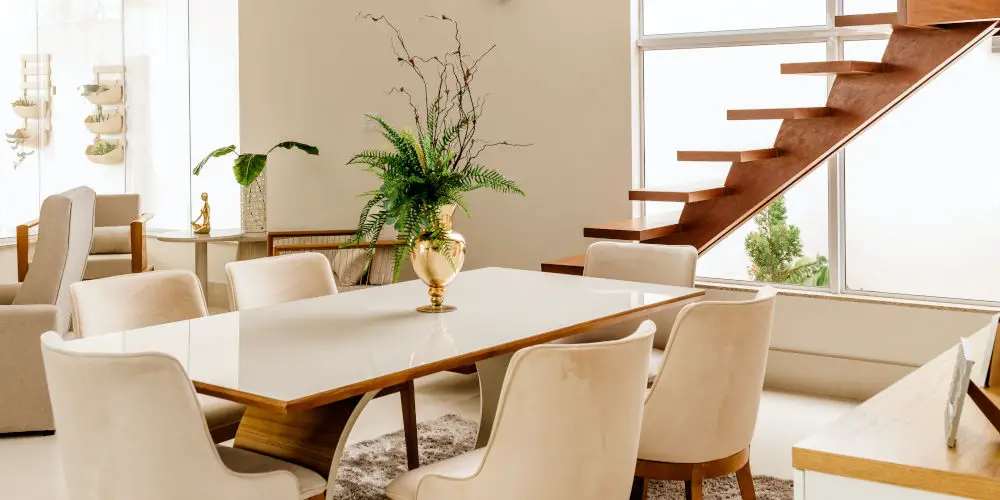 As your biggest asset, your home always deserves investment. It doesn't matter if you're hoping to sell it soon or just want to update it more in line with your current tastes, the time, effort, and money are worth it. There are plenty of ways to add value to your property with home automation.
Given the space to extend, you could add a bedroom suite, home gym, cinema room, or a larger kitchen. There are plenty of options. Sadly, all of these will cost you a small fortune. And while you could repaint your home or add a new garden fence, they aren't as fun as new tech!
Adding new home automation technology to your home will add a lot of perceived value without costing you the earth. You could add smart lighting, thermostats, or a home entertainment system. All are effective ways to make your home more attractive to potential buyers.
More buyers than ever before are looking for a home that integrates smart technology with one survey concluding that 59% of parents with children under 18 are willing to spend more on a property with a home automation installation, compared to 47% without children.
Unfortunately, there is plenty of smart tech you could add to your home, some of which will add value, and others might not. So, it's worth exploring several ways to add value to your property with home automation.
#1 Voice controlled home automation system
If you only have a couple of hundred to spend, finding thousands of pounds to install a Fibaro or Crestron is out of the question. Not all hope is lost!
You can start with something simple as a Google Nest mini and some devices that work with Google Assistant, such as curtains or lightbulbs. Using the Google Home app, you can create automations (called Routines) and control your devices remotely.
In one Smart Home Marketplace Survey, 72% of homeowners with smart home devices want voice control, making this one of the best investments you can make to add value to your property. 
So, starting with a device with built-in Alexa or Google Assistant and growing your smart home system from there is a superb way to add value and have better control over your home.
#2 Smart security
Ask the average homeowner what keeps them up at night and home security will top the list, followed by the cost of living. Improving a home's security is the top reason people invest thousands in a home automation system.
You can't put a price on the peace of mind that comes from knowing all you care about is swell protected 24/7. However, you can install a smart security system and feel that someone is watching over you, your home, and your family.
According to research, installing a single security camera causes 40% of burglars to choose another target. The market is full of affordable Wi-Fi security cameras that are easy to monitor 24/7 from a mobile device.
Combine those cameras with smart access control solutions and integrated alarms, and you'll have no problem getting a better price for your property.
The reason secret to improving your home's security is to use tech that can talk to each other. You can buy a smart door lock, camera, and alarm, but end up with three different systems and apps. 
So it pays to research the market and find a single security system that covers all of the features you need and allows remote monitoring. Our system of choice is Fibaro. It's affordable, flexible, and uses Z-Wave technology. You can easily automate your entire home with Fibaro.
Of course, if you have plenty of cash to invest, consider Control4 or Crestron. Both are worth it and allow you to ensure your home is always safe.
#3 Smart lighting
One way to add value to your property with home automation is integrated lighting control. You could start with a few Wi-Fi bulbs or a Philips Hue system. Another option is to use a system like the celebrated Lutron HomeWorks QS, which is highly flexible.
The Lutron HomeWorks QS allows you to create unique, customisable lighting scenes for each room. Ideal for relaxing in comfort or creating an impressive first impression to potential buyers.
But it's not all for show! There are plenty of benefits to upgrading your lighting. The biggest is the saving electricity, with some users reporting their energy bill falling up to 40%. It's estimated that 18% of the UK's electricity is consumed by lighting, making this a worthwhile investment.
Having remote control over your lights also improves your home security as you can operate them from anywhere. You never need to worry if your kids turn off their bedroom lights before leaving for school, as you can easily see from the app.
As you can turn lights on and off remotely, you can mimic your usual behaviour while you on holiday or a business trip.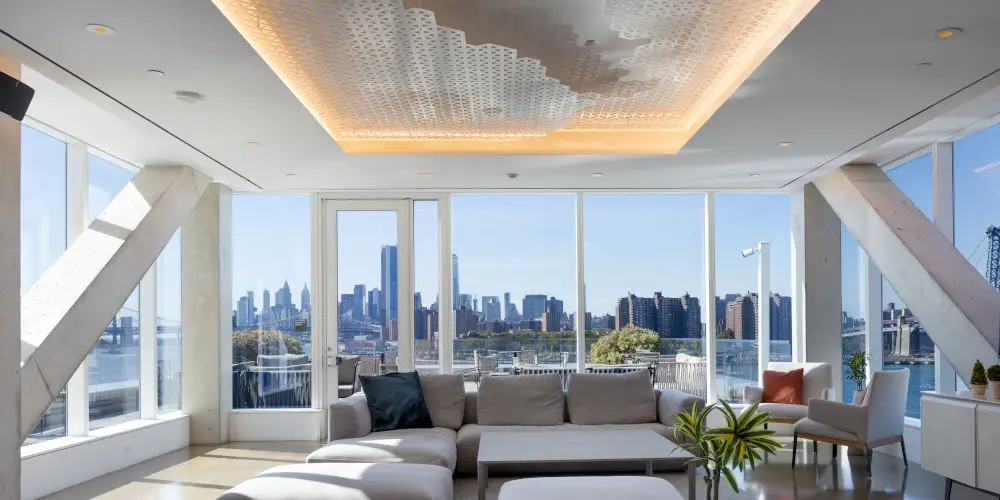 #4 Smart thermostats
Upgrading your lighting is the biggest single improvement you can make to reduce your energy usage. The second is to use a smart thermostat. As one of the biggest home automation trends of the last few years, They help you take hands-on control of your heating system via a mobile phone or tablet. 
So, if you have the heating set to come on at 6 PM when you get home from work but decide to head from the office straight to the gym instead, you can adjust them with a single tap of an app and save you from wasting plenty of money.
The small cost of buying and installing a smart thermostat is far out weighted by the reduction in energy bills over the next few years. Plus, as they learn your routine and adapt, your home will always be warm and cosy on cue without you having to always having to keep the heating on.
One of the most popular smart thermostats is the Google Nest learning thermostats, which works with Alexa and the Google Assistant.
#5 Home cinema system
For total relaxation at home, consider building a media or cinema room. While this space might not be the most cost-effective option, it will allow you to add value to your property with home automation!
Granted, adding a bespoke home cinema requires having the physical space. However, if you're hoping to sell, having an entertainment space can help potential buyers envision themselves enjoying some quality rest and relaxation.
If you don't have space to add an extra room or the investment doesn't make sense for your area, you can integrate a home cinema set up into your existing living spaces. All you need is a motorised screen, a hidden projector, and discretely spaced speakers.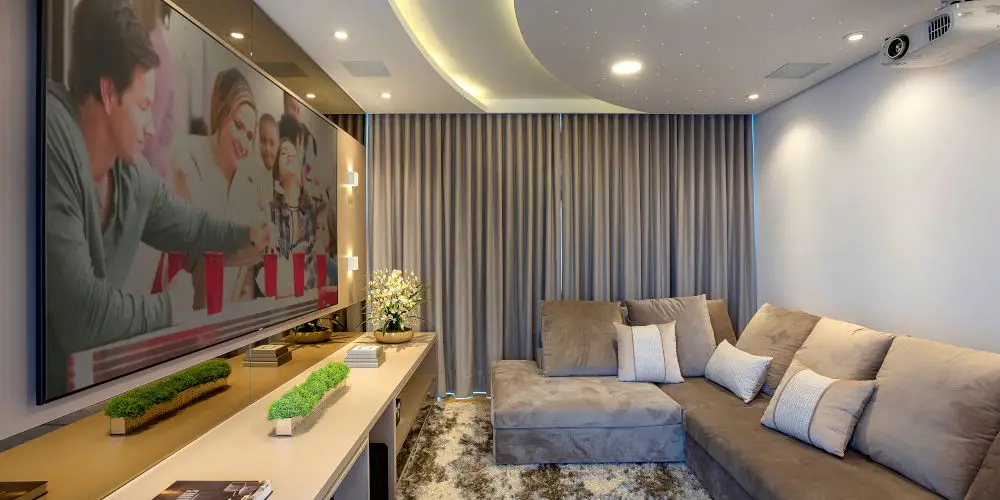 5 Ways to add value to your property with home automation
Now you have several ideas of how to add value to your property with home automation, it's worth considering what to add first to your home. Our best advice is to start with the end in mind and work back from there.
If you only want to improve your home's security, invest in a system that matches all of your requirements. Don't be tempted to save money by building a DIY system that uses several manufacturers. You'll end up struggling to integrate them into a single system.
You can easily have better control over your lighting with Wi-Fi bulbs. They are cheap and a fantastic entry point to home automation.
However, if you looking to add value to your property with home automation, it might be worth considering investing in a complete smart home system, such as Fibaro, Crestron, Control4 or Savant.
If you enjoyed this, you might want to read about buying with an existing smart home system.